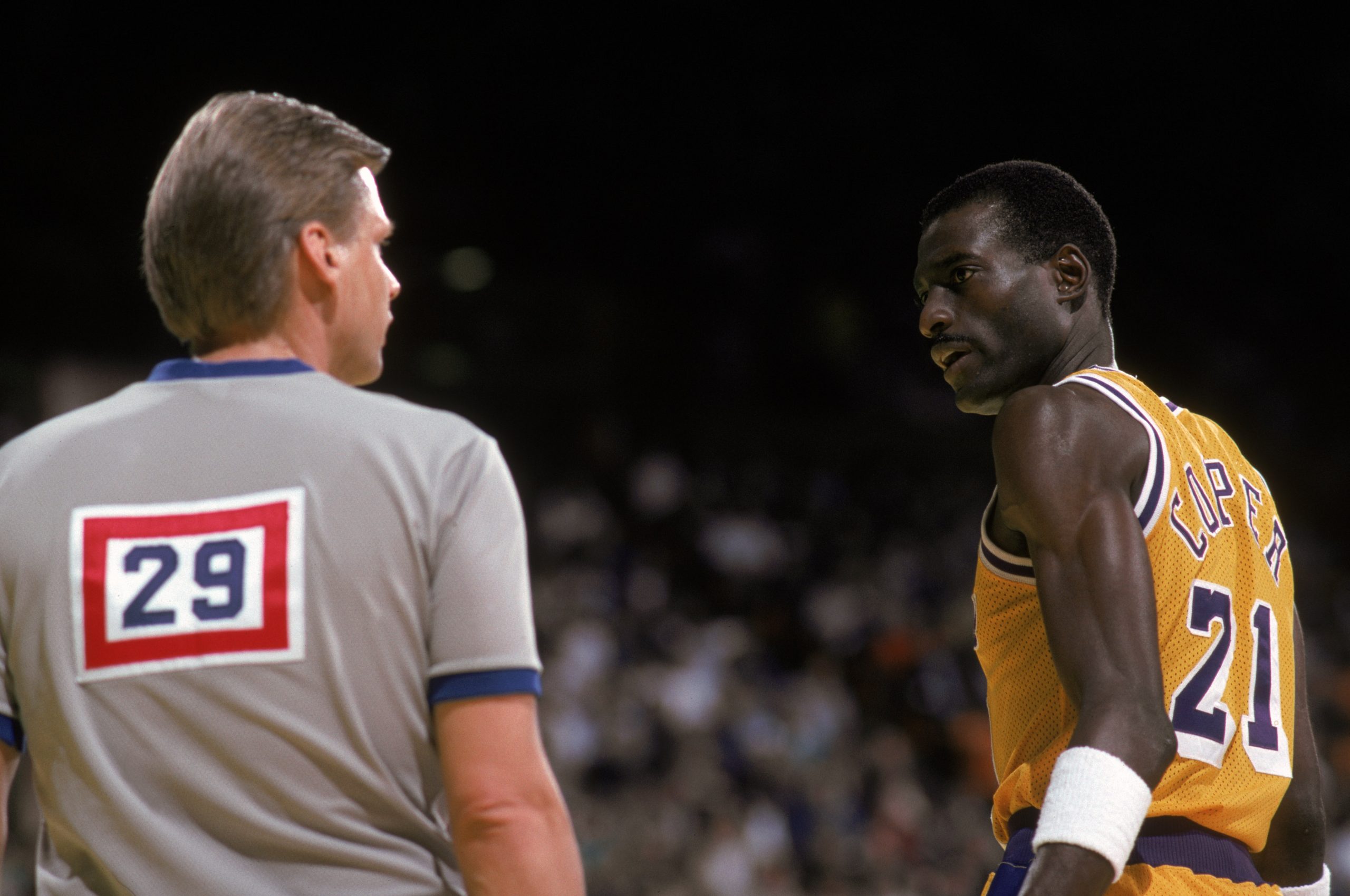 Michael Cooper Just Revealed the Satisfaction He Got From Guarding Larry Bird: 'Makes Me Pat Myself on the Back'
Michael Cooper recently shared his thoughts on the high praise he always received from Boston Celtics legend Larry Bird.
Michael Cooper thrived in the unsung hero role. Never expected to put up big offensive numbers in the box score, the former Los Angeles Lakers guard took a great deal of pride in shutting down the opposition's best player. That usually meant guarding Boston Celtics star Larry Bird under the bright lights during the peak of Bird's career. Cooper was always up for the challenge and recently reacted to the high praise he received from Bird.
Michael Cooper knew he wasn't going to be counted on for offense with the Los Angeles Lakers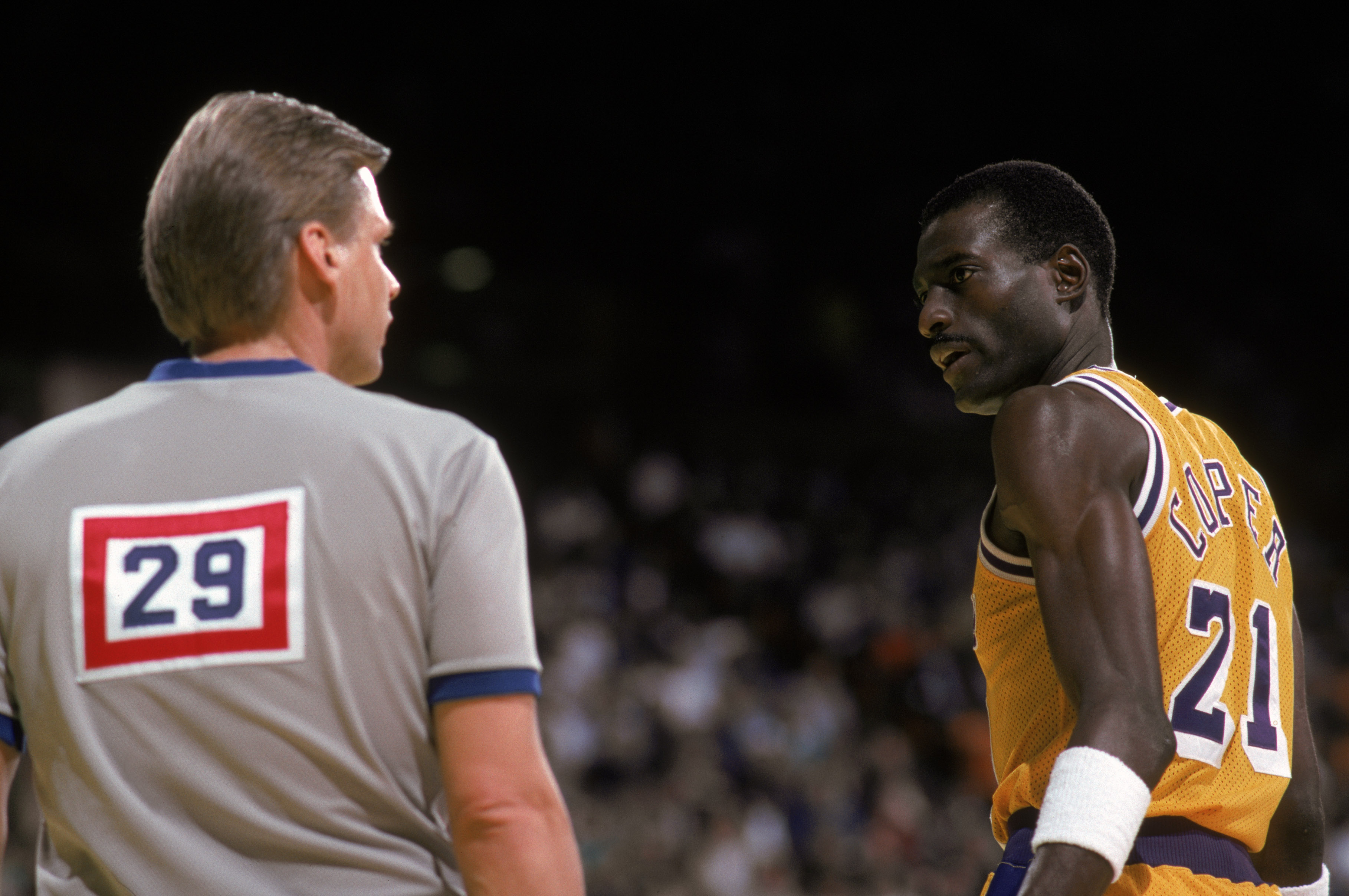 Coming out of New Mexico, the lakers selected Cooper in the third round of the 1978 NBA Draft. Although he averaged 15.6 points in his two seasons with the Lobos, he knew offense wasn't going to be a big part of his NBA game.
"Not everybody's blessed to have a picture-perfect jump shot like you, so I had to take the other route," Cooper told former teammate Byron Scott this week on Scott's Off the Dribble podcast. "When I first got to the Lakers, they told me, 'We got Kareem (Abdul-Jabbar), Norm Nixon, Jamaal Wilkes. I don't need nobody else shooting the ball.' That's kind of how I got into the forte of being a good defensive player.
"Anything you do starts from your early age, so I just grew into that."
During his 12 years in the NBA, Cooper developed the reputation of becoming one of the league's best defenders. An eight-time selection to the NBA All-Defensive Team, Cooper earned Defensive Player of the Year honors during the 1986-87 season.
Michael Cooper earned the respect of Boston Celtics legend Larry Bird
Bird has gone on record as saying Cooper was the one guy who could shut him down. Scott said Bird, without hesitation, said Cooper was the toughest defender on him.
"Of all the accolades, or awards you would win, that's probably the one I cherish the most," Cooper said regarding Bird's high praise.
Cooper loved the challenge but also admitted he wasn't alone in stopping No. 33 in green.
"What I always tell people is you guys — you, Magic (Johnson), (James) Worthy, Kareem. I was only as good as you guys were giving me my help," Cooper said. "I knew if I went out there, and Larry got by me several times, but you were always there. Magic was always there.
"Magic was not a great one-on-one defensive player, but he was a great team defensive player. You were a good one-on-one player so it was like me and you tag-teaming on these great scorers.
"When Larry says something like that, it kind of puts the — cross the T's and dot the I's — and kind of like puts all that together for me. He was a handful. That's one that kind of makes me pat myself on the back and know it's a job well done. But the job I did wouldn't have been great without you guys, my teammates."
Cooper also had the respect of his teammates
Scott wasn't only impressed that Cooper could shut down one of the best players in NBA history in Bird. He gave him props for being able to guard just about any player regardless of size or skill.
"The thing that I love about you, Coop, is that it was one through four," Scott said. "Coop would guard point guards, two-guards, small forwards, power forwards. It didn't matter. The only position I never saw you guard was center. You probably could've did that if (Pat) Riley asked you to.
"From one to four, you went out there and took it as a challenge and pretty much locked people down."
Cooper said his body type played a big role in that.
"I was blessed to be 6-7, long arms, skinny, and I think that helped, too," Cooper said. "Coming to the Lakers, I wasn't thought of as a good offensive player. The fun part I had with it is that every night, we had great challenges. We had George Gervin, David Thompson, Dennis Johnson, Danny Ainge. We had a challenge every single night.
"That, to me, was like OK, put my skills against theirs and I was going to try to become on top at the end."