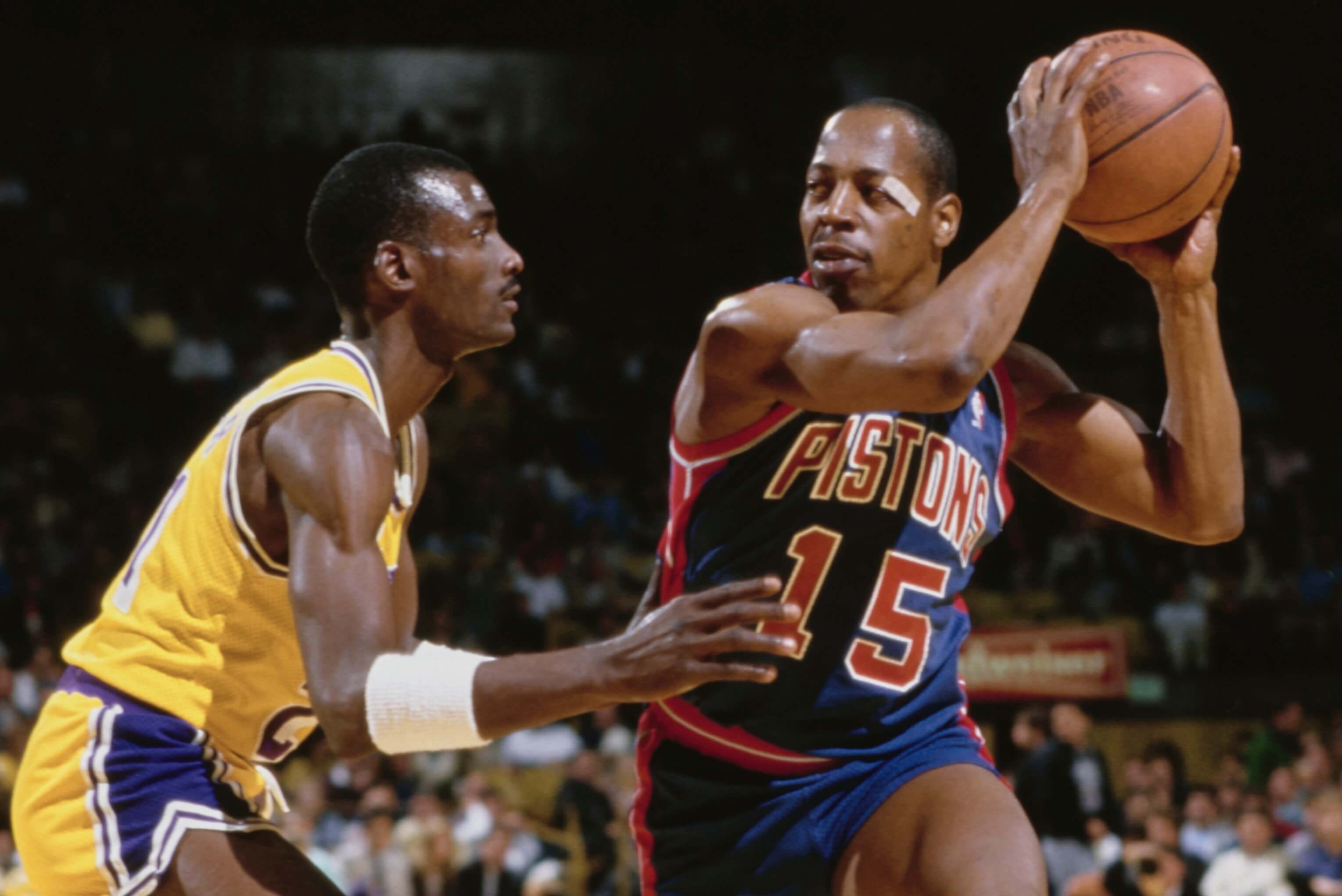 Larry Bird Is a Given, So Michael Cooper Named the Next 5 Toughest Players He Had to Guard
Is Vinnie Johnson on the list of toughest players Michael Cooper had to guard in his 12 years in the NBA?
Michael Cooper admitted Larry Bird was No. 1. The former Los Angeles Lakers defensive specialist purposely left Bird out of the conversation regarding which NBA players were the toughest to guard.
While the Lakers had many standout players of the 1980s, including Magic Johnson, Kareem Abdul-Jabbar, and James Worthy, Cooper flew under the radar. He wasn't the flashy player Johnson was. He didn't put up the points like Abdul-Jabbar. Cooper made a name for himself by stopping the other team's star. He admitted Bird was the toughest to guard, but then he rattled off five other players who were quite a challenge, and he threw in some honorable mentions for good measure.
Larry Bird gave props to Michael Cooper for his defense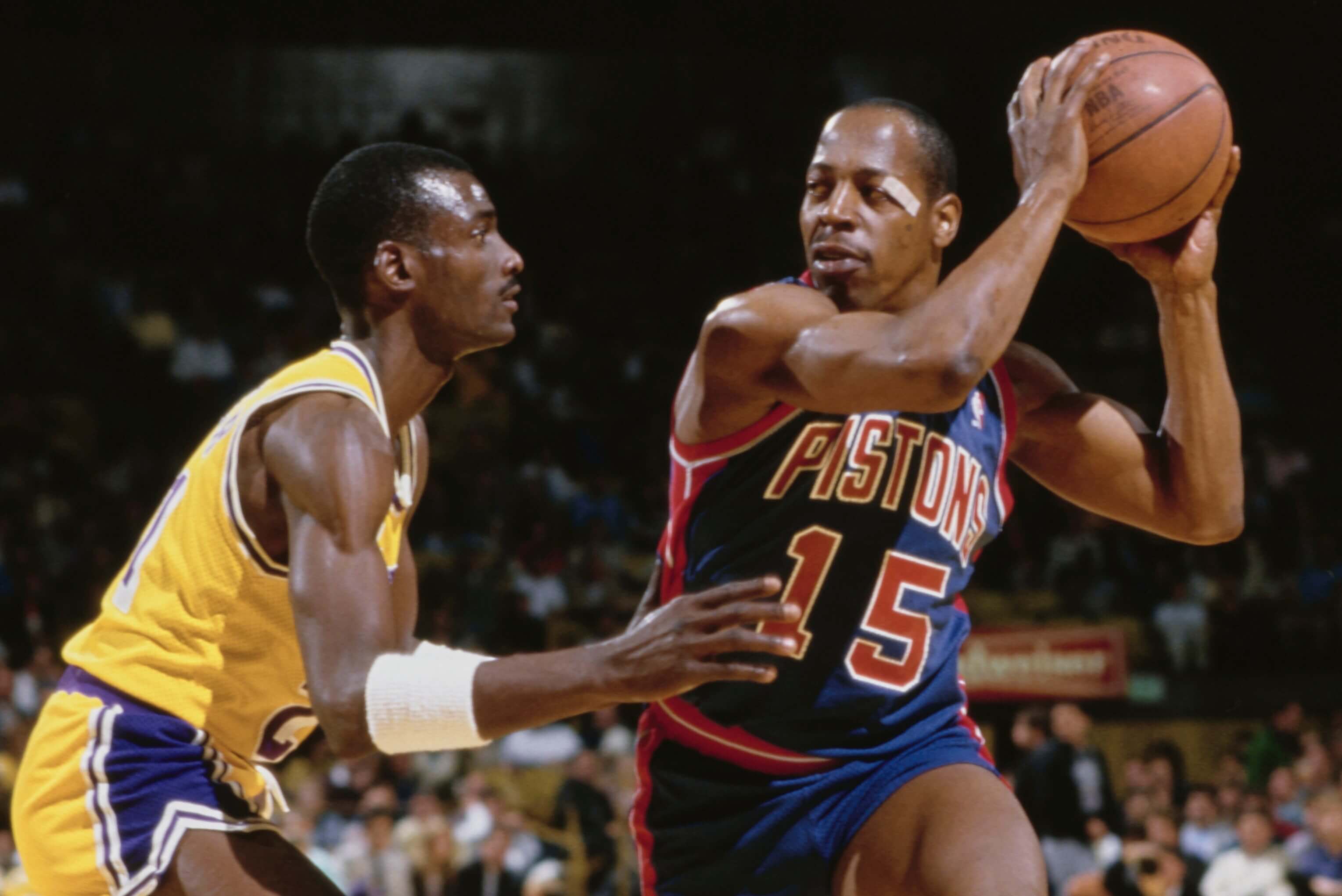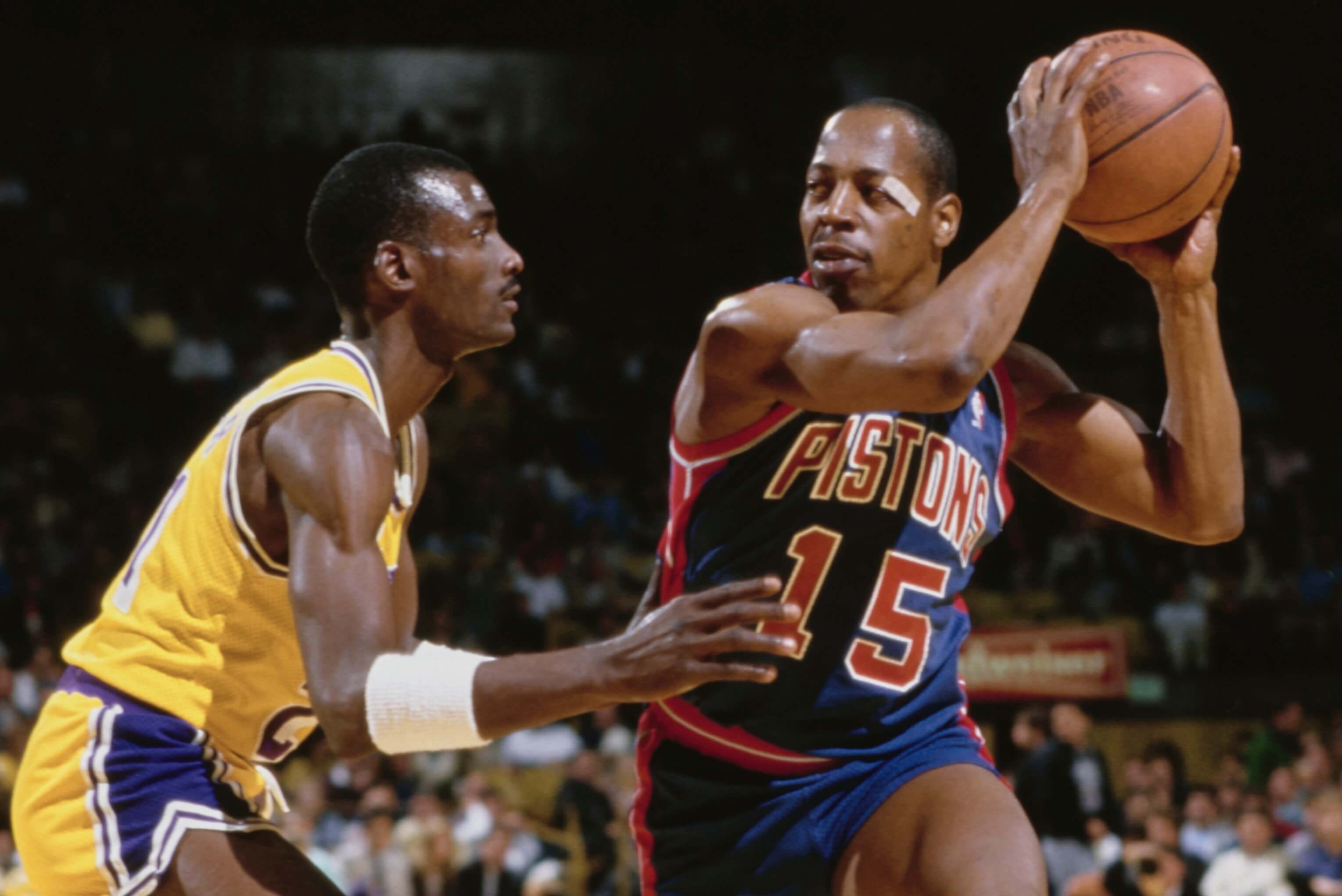 Michael Cooper didn't need the headlines. While Magic and Kareem stole the spotlight during LA's five championships during the 1980s, Cooper quietly did his own thing.
Cooper's job wasn't to score. The Lakers needed him to stop others from scoring. He didn't disappoint. Cooper made the All-Defensive Team for eight seasons and was named the NBA's Defensive Player of the Year for the 1986-87 season.
During his playing days, Bird gave Cooper the biggest compliment, and the Celtics weren't even playing the Lakers. During the 1986 NBA Finals, the Celtics faced the Houston Rockets, and that's when Bird gave Cooper his props.
Bird said there was nobody on the Rockets that could stop him.
"Michael Cooper's not in this series, and he's the only one who can really shut me down," Bird said, per Sports Illustrated.
Hearing that type of praise from the Celtics legend, Cooper knew he did something right in his 12 years with the Lakers.
"When Larry says something like that, it kind of puts the — cross the T's and dot the I's — and kind of like puts all that together for me," Cooper once said on former teammate Byron Scott's Off the Dribble podcast. "He was a handful. That's one that kind of makes me pat myself on the back and know it's a job well done."
Cooper names the next five players after Bird who were the toughest to guard
During Cooper's Showtime With Coop podcast, the former Lakers guard spoke about the five toughest defensive assignments in his NBA career.
"My top five defensive assignments," Cooper said. "In thinking about this, I took out Larry Bird because everybody knows Larry, that's the number one, hands down.
"Let's start, Andrew Toney. People forget about this man. He came in in 1983 and helped the Philadelphia 76ers. Andrew Toney could take you from about 18 to 20 (feet). He was one of those players who was able to get to his spot. He could do it with physicality, and he could throw in some smarts. Very athletic young man. Strong, strong.
"My second person, who I love to this day, is George "Ice Man" Gervin. He was built identically to me. That's what made him hard to guard because when I was able to slither around people setting picks, he was able to get between both of us. I've never seen anyone who could shoot the ball off the backboard at different angles. He was the best at that."
"The next one is Julius Erving. I don't pick Doctor J because he dunked on me. He was a great player. As he lost a little bit of his athleticism, as he got older as a player, Doc started moving in, started posting up a little more. He became a master of that 12-, 13-foot bank shot off the left side."
Cooper then threw in a curve ball with a former Detroit Pistons player.
"A player that was very, very hard for me to stop was Vinnie Johnson," he said. "You thought I was going to say Isiah (Thomas) or (Joe) Dumars. Vinnie Johnson the 'Microwave.' A little stocky guard, about 6-3, he was strong as s***. We used to call him a little fire hydrant. He was hard to move. He had a weird shot but could get it off against anybody. I don't think he gets enough recognition for that team.
Cooper then gave some respect to one of the most underrated NBA players ever, Alex English of the Denver Nuggets.
"Alex English played in Denver, and that was an ideal place for him because the guy never got tired," Cooper said of Denver's high altitude. "Pair him with Fat Lever, Kiki Vandeweghe, Calvin Natt, Danny Schayes. I used to love playing Denver because I knew I'd play a lot. That was tough for Kareem.
"Alex had that weird, high, high shot that went way over his head. He wasn't very physical but could score at any angle on the court. He reminds me a little bit of George Gervin. Just made the game look easy."
Cooper rattled off some honorable mentions that included Thomas, Dumars, Dale Ellis, and Dominique Wilkins. He said players like Bernard King and David Thompson were at the end of their careers, so he didn't include them.