Michael Cooper Backs Larry Bird and Blasts JJ Redick, Calling Him a 'Poor Man's Danny Ainge'
When a Los Angeles Lakers star backs a Boston Celtics star, you know something strange is going on. Former Lakers guard Michael Cooper stood up for Larry Bird, his former rival, after JJ Redick recently embarrassed himself with some outlandish commentary.
Redick, a "journeyman," as Cooper called him, said Bird can't be considered one of the best three-point shooters ever. He then brushed off the physicality of Bird's era, saying Stephen Curry gets beat up as much as Bird ever did. Last week, Dominique Wilkins, a Hall of Famer from the 1980s, blasted Redick, and now Cooper took his shots.
Michael Cooper doesn't hold back in ripping JJ Redick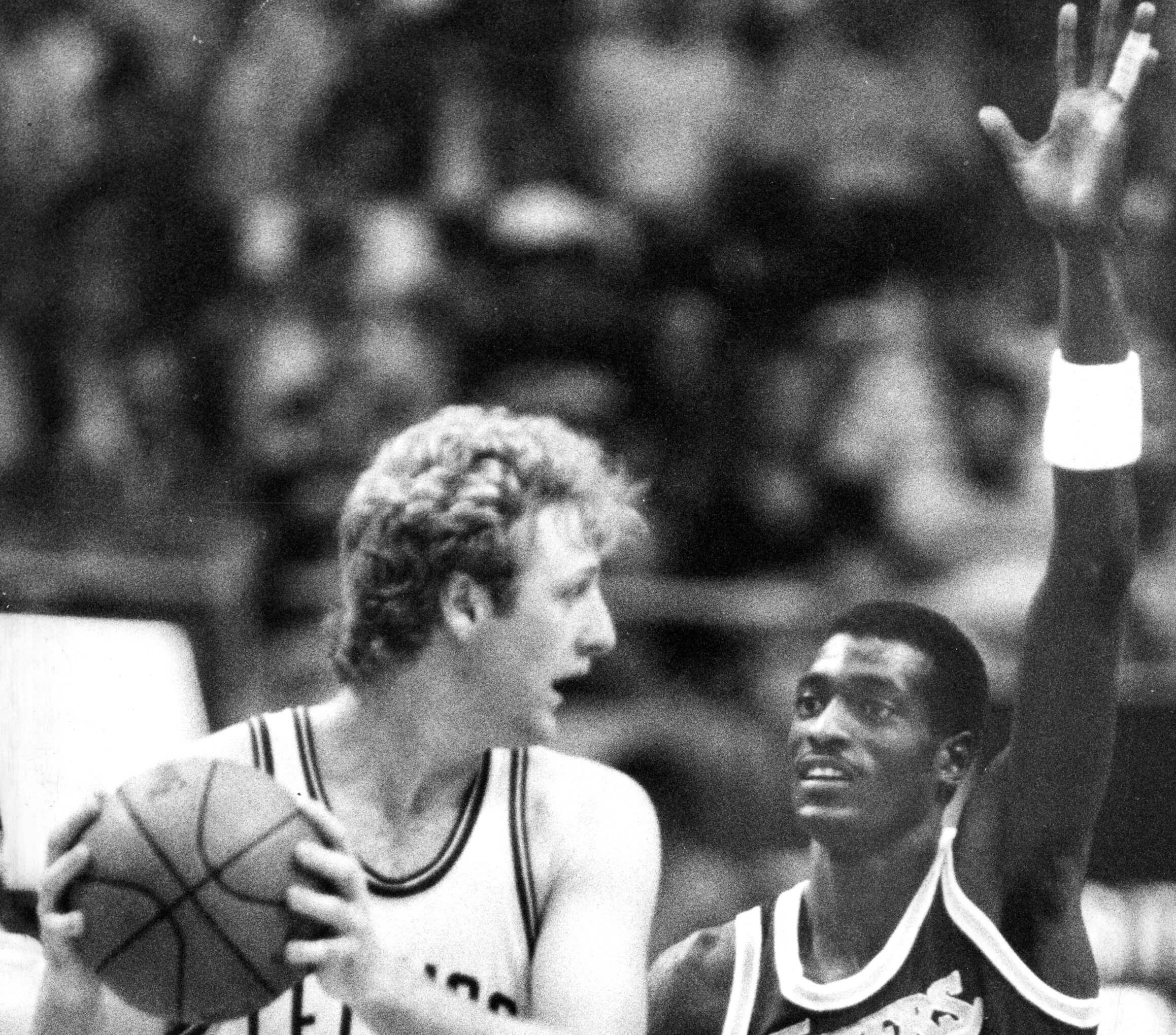 During a mid-February episode of First Take, Redick and Chris "Mad Dog" Russo compared Bird's numbers to Curry's. Russo told Redick the game was completely different in Bird's era and spoke about how the '80s were more physical than the game is today. Redick laughed off the physicality difference.
"When I watch Steph Curry, off the ball in a playoff game getting grabbed and held by Marcus Smart, they're attached to him at all times," Redick said. "Then when I watch Larry Bird coming off a pin-down and no one is within five feet of him. You're telling me one is more physical than the other?"
That foolishness came after Redick said Bird can never be considered one of the greatest three-point shooters ever.
"There's plenty of people that have shot more, made more, and — guess what — made more at a higher percentage than Larry Bird from three," Redick told Russo. "I'm not saying Larry Bird is not one of the greatest shooters ever. He's not one of the greatest three-point shooters ever."
A few days after Wilkins ripped into Redick, Cooper, during the opening segment of his Showtime With Coop podcast, did the same.
"JJ Redick, who's a journeyman, played for six different teams, all his accolades came in college," Cooper said. "He played 15 years in the NBA, was being shifted around from team to team because all he could do was shoot, and he wasn't that great of a shooter. He was a poor man's Danny Ainge."
Cooper continued to back Bird and blast Redick
If anyone knows how great a three-point shooter Bird was, it's Cooper. He had the unenviable task of guarding the three-time MVP during the three times they squared off in the NBA Finals. Cooper also made it clear that basketball in his day was much more physical than today's game.
"In today's NBA game, I don't know what game he's looking at, you can't touch the guy," Cooper said. "Anytime you touch the guy, a three-point shooter, or come close to them when they're landing, it's a foul.
"JJ Redick needs to be quiet. I think he's gotten out of this what he wants to — his name being thrown around, the attention and all that. You know what, the attention is something he's not going to want. A lot of former players — myself, along with Dominique — talk about this guy, who's a poor man's Jeff Hornacek.
"You can't say this by watching game film. You have to talk to the players who lived it. I lived it. Larry Bird is one of the best three-point shooters that's ever played this game. F*** percentages. It ain't about that. It's about hitting big shots, things (Redick) couldn't do as a player without getting a pick set for him."
Then Cooper talked about Bird as a true rival.
"You know what, I hate Larry Bird, but I respect the hell out of that man because I went against him in all those championships and during the year," he said. "All we did, as the Lakers, it was all about the Boston Celtics. The respect that we had for one another was immense. I live and breathe and gauge my career by my battles with Larry Bird and our battles with the Boston Celtics."