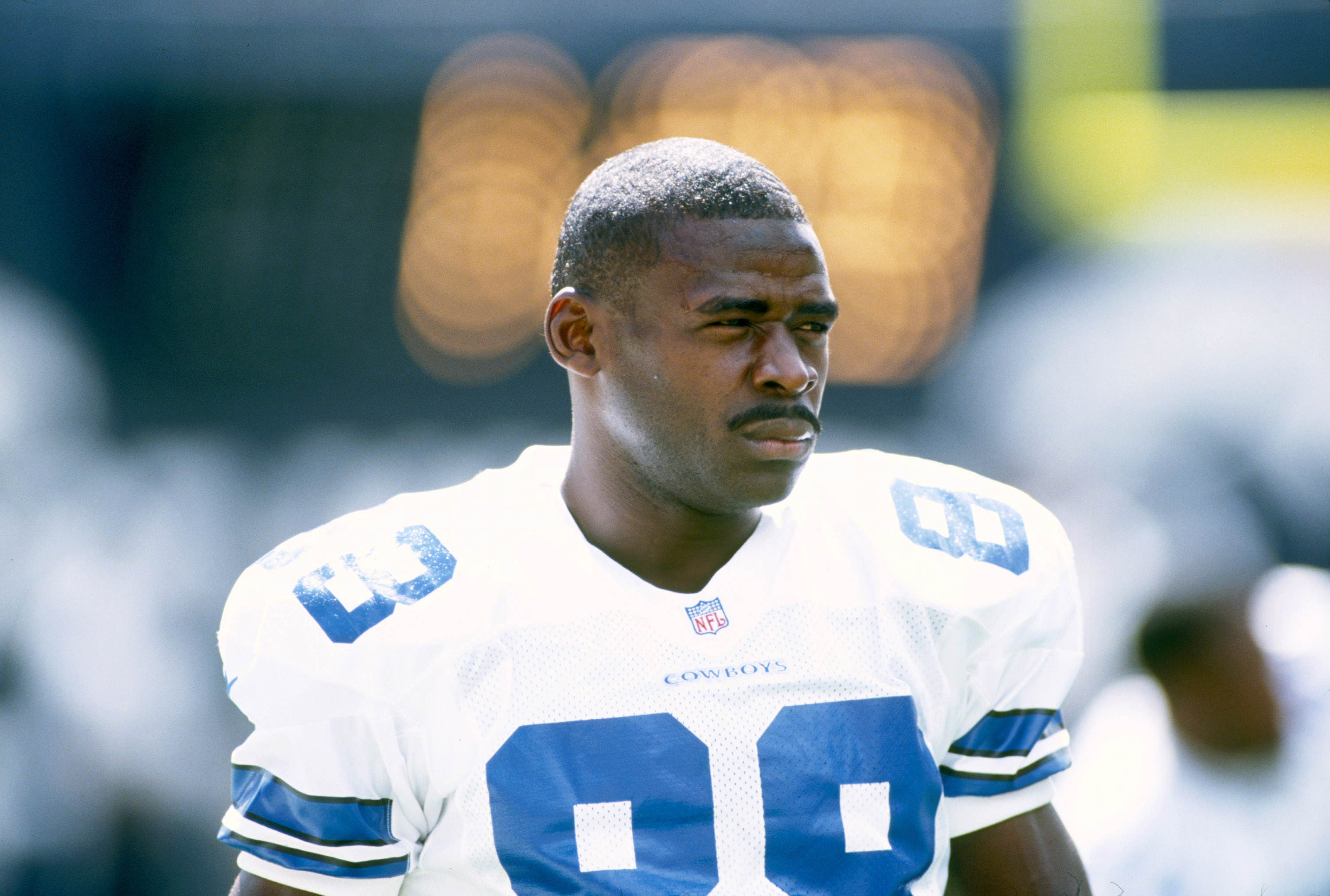 Michael Irvin Dodged Death in a Bizarre Police Officer's Murder-for-Hire Scheme
After Dallas Cowboys receiver Michael Irvin was arrested for drug possession in 1996, things took a bizarre and dark turn when he became the intended target in a murder-for-hire plot.
Michael Irvin finished the 1995 NFL season just like he had two out of the previous three seasons as a Super Bowl Champion receiver for the Dallas Cowboys. The following offseason, however, proved to be very different. Just a couple of months after defeating the Pittsburgh Steelers in Super Bowl XXX, Irvin was arrested on drug charges.
What unfolded during the next few months was a traditional court case, coupled with a bizarre murder-for-hire plot with the Cowboys star receiver as the intended target. In an even more surprising life-is-stranger-than-fiction plot twist, a police officer ordered the hit. Here's a look back at the crazy murder-for-hire scheme to kill Michael Irvin and how it all transpired.
Michael Irvin arrested on drug charges
Michael Irvin's celebrating and partying lifestyle after winning Super Bowl XXX came crashing down on March 4, 1996. That's when Irvin and teammate Alfredo Roberts were arrested at a hotel with two topless "models" and had in their possession cocaine, marijuana, and various drug paraphernalia.
Irvin was indicted on second-degree felony charges of cocaine possession and misdemeanor marijuana charges. He faced a maximum of 20 years in prison. During the trial several months later in July, the prosecution's star witness was a topless dancer named Rachelle Smith. 
Smith described using drugs and participating in group sex with Irvin in a meeting a month prior to his arrest. She also broke down when describing how the Cowboys receiver threatened her when he learned she was going to be a prosecution witness.
After Smith's damning testimony, Irvin pleaded no contest to the cocaine charge. He was sentenced to four years' probation, fined $10,000, and ordered to perform 800 hours of community service.
Michael Irvin threatens prosecution's star witness 
In Michael Irvin's trial, Rachelle Smith took the stand and delivered powerful testimony that ultimately ended in Irvin pleading to the charges. Smith's testimony revealed a close relationship between the two.
According to a Sports Illustrated story, Smith explained what happened when Irvin learned she planned on testifying against him. She described a scene where Irvin had two associates take her to an unidentified apartment. Once there, they strip-searched her to make sure she wasn't wearing a wire.
It was there that Irvin questioned Smith about her testimony and advised her against coming forward because "it would be real foolish to say that stuff in court." When Smith's boyfriend, Dallas police officer Johnnie Hernandez, learned what Irvin had done, he became outraged.
Police officer orders hit, arrested, and sentenced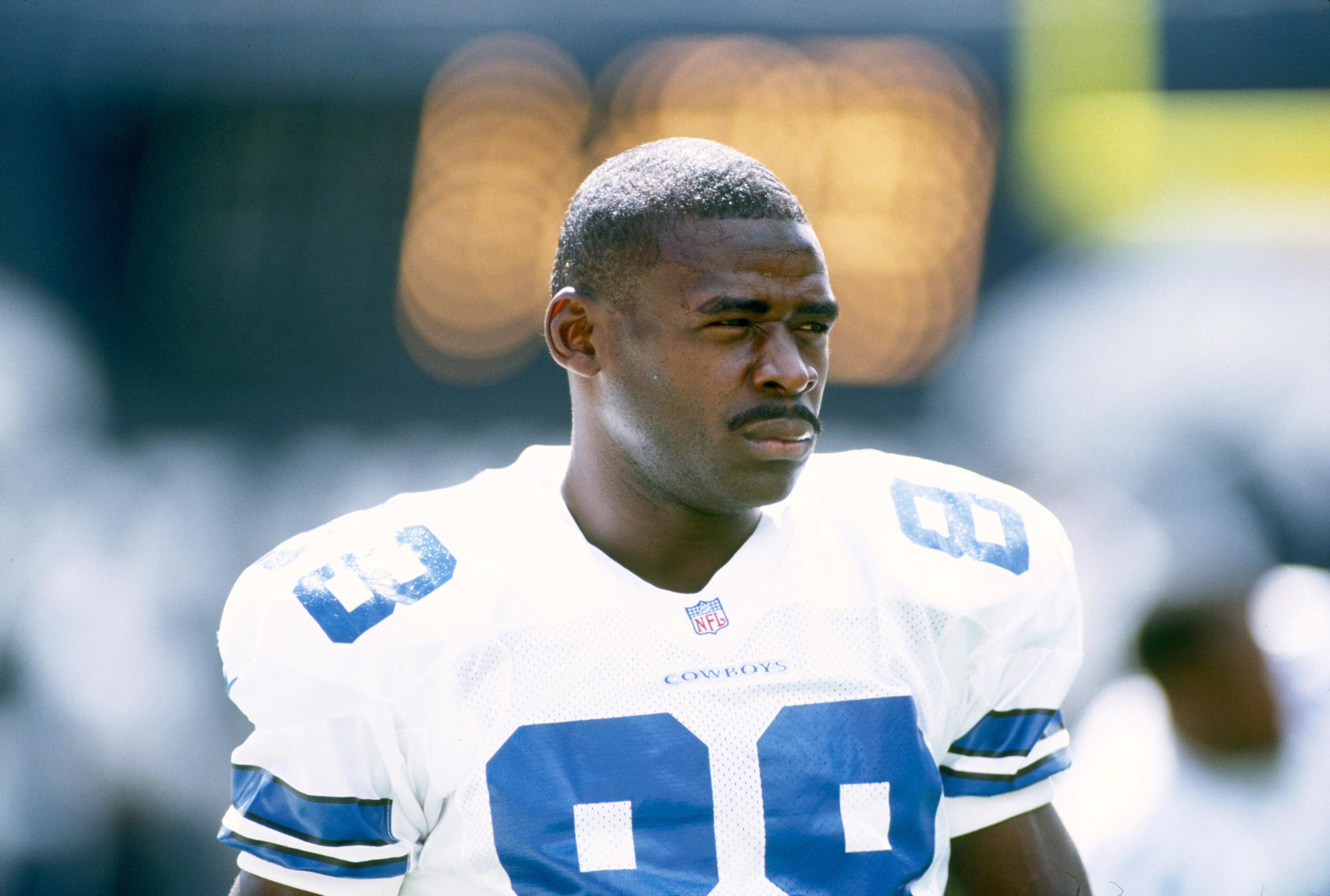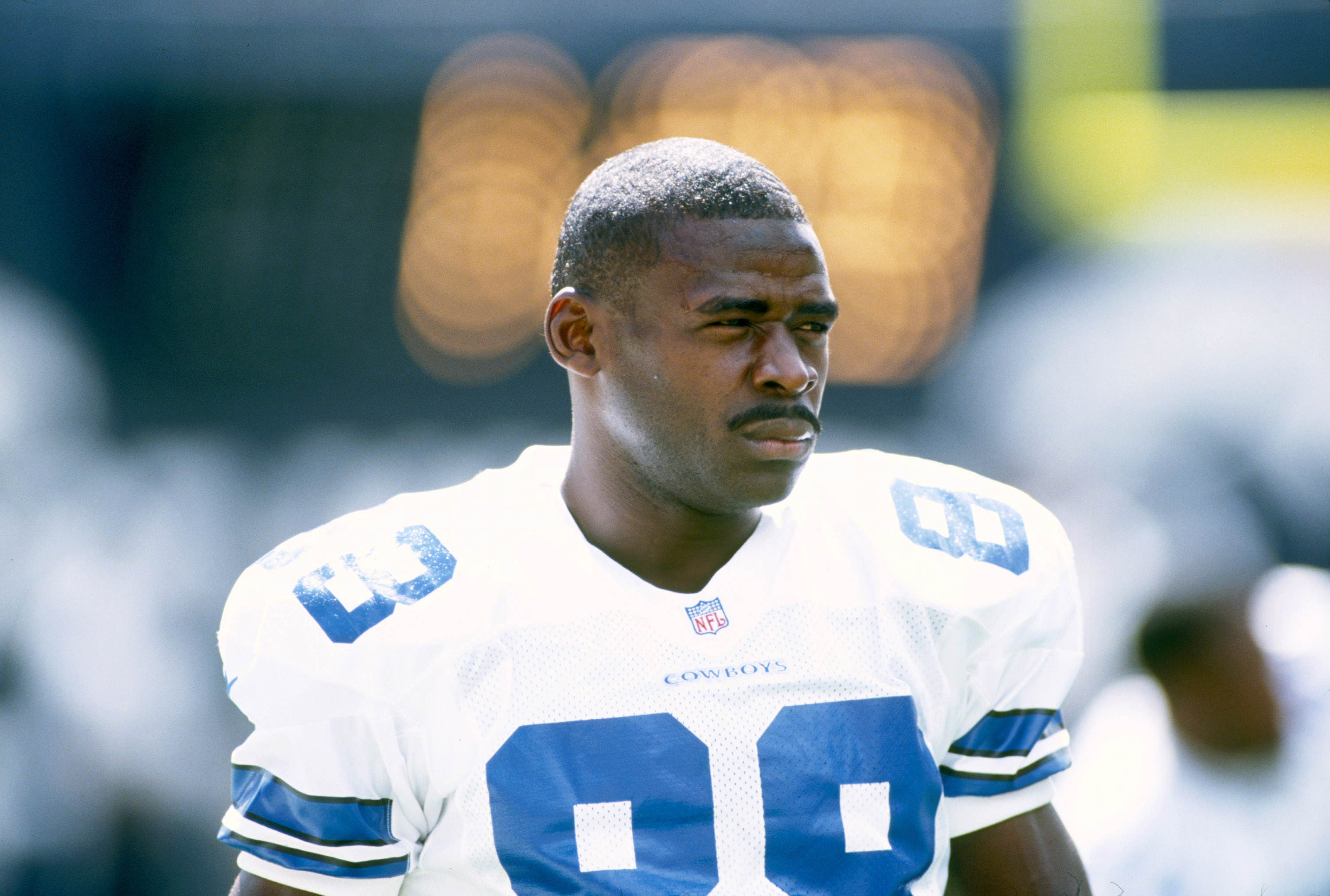 In June 1996, Johnnie Hernandez contacted someone he believed to be a drug dealer. He needed a favor. He asked him to kill the Dallas Cowboys receiver. The person was actually an informant for the Drug Enforcement Administration and was part of an investigation by the agency and local officials into police corruption.
Hernandez was taped in multiple conversations with various informants, describing how he could only come up with $2,960 of the $30,000 required to pull off the hit. Hernandez agreed to pay off the remaining balance by "protecting" drug dealers from police investigations. 
After Hernandez had made multiple payments, he was arrested just a couple of days after the start of the Irvin drug trial. Hernandez was sentenced to six years in prison, part of a plea agreement in exchange for his guilty plea to a charge of attempted solicitation of capital murder.
Irvin was suspended five games at the start of the 1996 season. He was relieved. Not because he believed the suspension would be longer. He was just happy to be alive to serve any suspension at all.