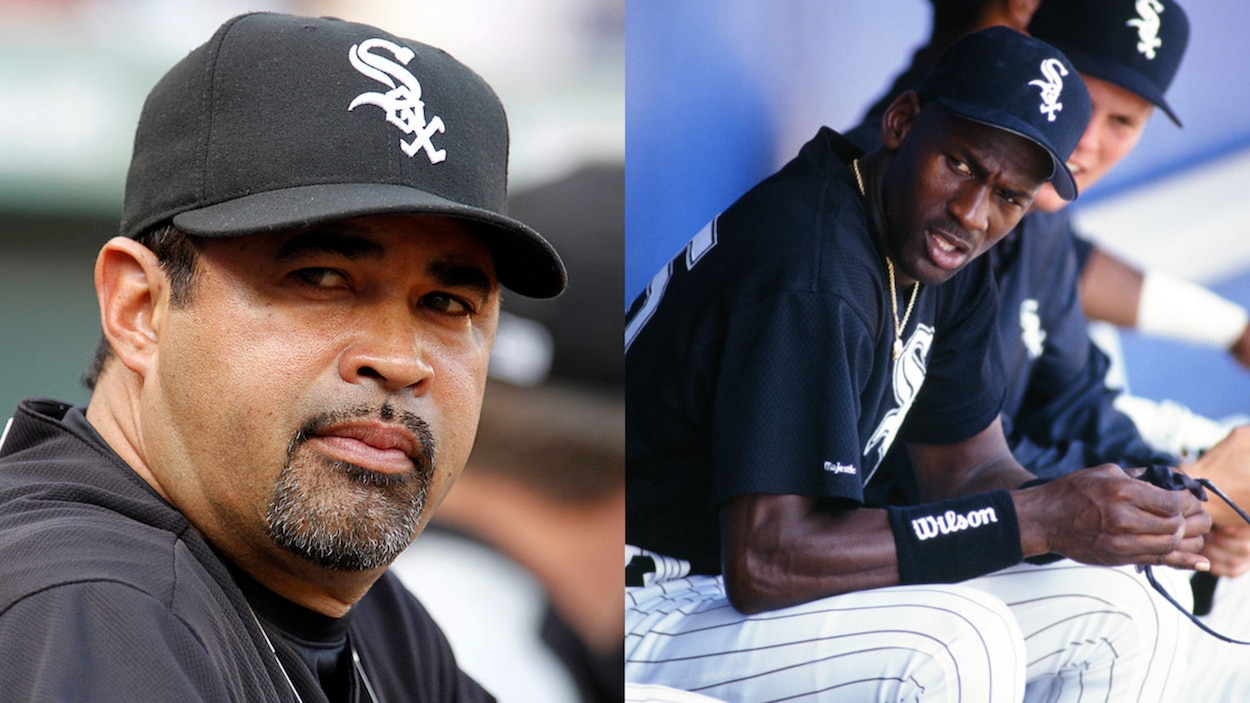 Michael Jordan Showed Some Rare Humility by Obeying Ozzie Guillen and Buying Beer for His White Sox Teammates
Michael Jordan wasn't always the greatest teammate, but during his time with the Chicago White Sox, he did his part to keep the drinks flowing.
During his time on the hardwood, Michael Jordan developed quite the reputation. He was incredibly talented and, above all else, needed to win. You probably wouldn't say, however, that His Airness was humble. If anything, the Chicago Bulls star knew how great he was and wasn't afraid to flex those metaphorical muscles in front of teammates and opponents alike.
When he tried his hand at Minor League Baseball, though, a different side emerged. While Jordan was still a global celebrity, his (relative) lack of talent put him on more equal footing. He was a newcomer and, by and large, one of the guys.
Take, for example, a bus ride with Ozzie Guillen. As a veteran on the White Sox, the shortstop had no problem dispatching Jordan to buy the team some beer.
Michael Jordan obeyed the hierarchy with the White Sox but still managed to get his revenge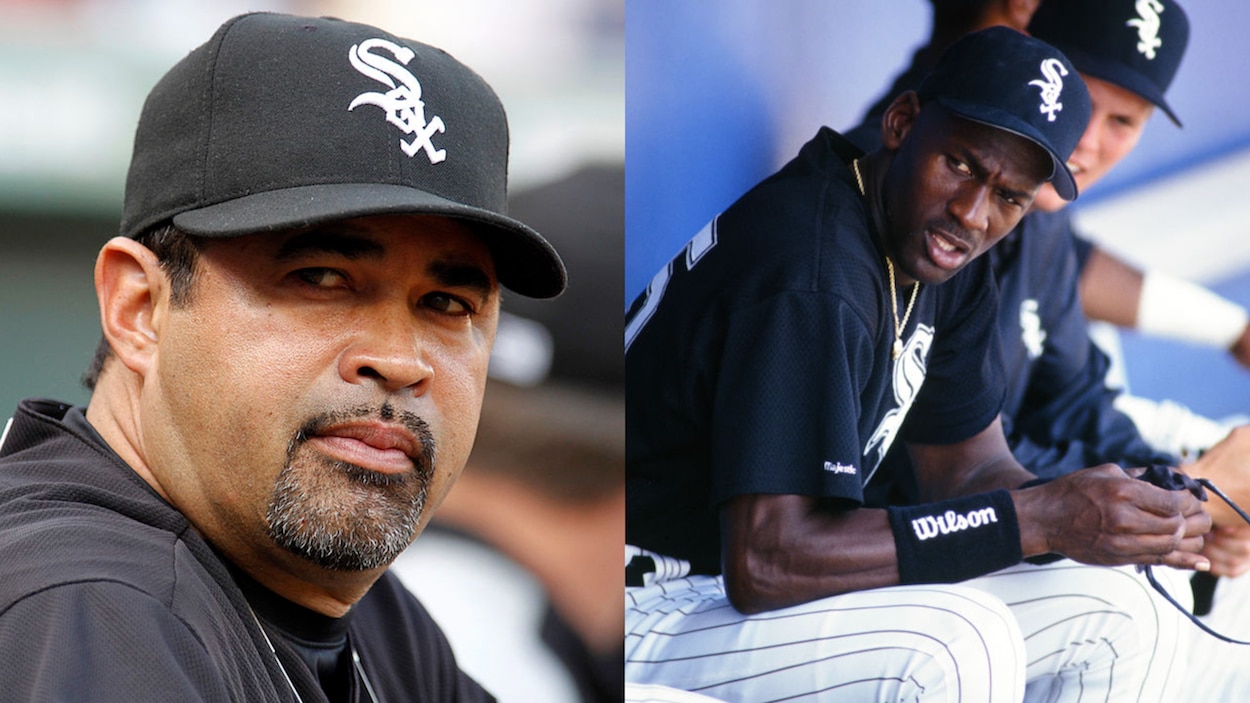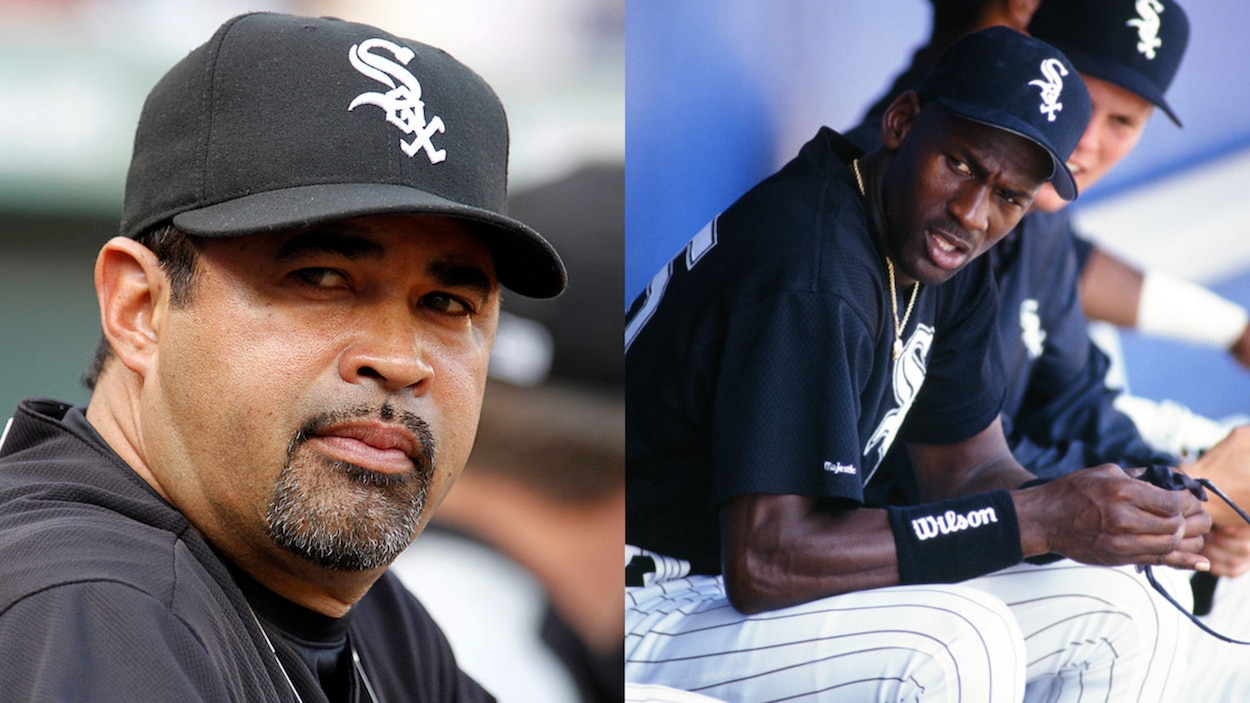 When you think of Michael Jordan's NBA career, you probably think of his incredible resume and unshakable confidence. His Airness was next afraid to talk trash, try to intimidate the opposition, and push his teammates to the next level. He was, after all, the big man on campus.
With the Chicago White Sox, however, things were different. Jordan was still a superstar, but within the clubhouse, he was a rookie. That came with certain responsibilities.
"The bus for some reason ran out of beer," former White Sox player and manager Ozzie Guillen said on NBC Sports Chicago. "We've got to stop. I told Mike Cameron, Ray Durham, and Michael Jordan — 'We will stop there.' I told the guy make sure you're stopping in the gas station. Made those guys go there, get the beer."
MJ complied with the order, even if he didn't seem too happy about it.
"Michael Jordan walk with the beers to the bus, and he threw them right in my lap to say, 'Here's your beer,'" Guillen continued.
While he doesn't deserve that much praise for going along with the hierarchy, the anecdote does slightly temper the image of Jordan as a complete and unmitigated jerk. It would have been easy for him to flex his muscles and toss one of the guys a hundred-dollar bill, it seems like he genuinely understood his place in the organization. As a fierce competitor, MJ knew where he stood and, within the world of baseball, that was at the bottom of the mountain.
"Everyone knew who Jordan was, but that didn't prevent him from fitting in. Both Johnson and Bertotti contend Jordan proved to be "one of the guys," or, at least, as much as he could be given his status as the world's foremost basketball player, R.J. Anderson explained in a CBS Sports post. "He rode buses. He carried his own bags. He parked his own car. He was the first one in the dugout to offer a high-five.  … Jordan, already renowned for his monomaniacal work ethic, endeared himself to his new teammates by accumulating sweat equity."
With all of that being said, though, His Airness still managed to get his revenge on Guillen.
"The basketball legend got back at them by smoking a cigar on the bus, which Guillen said no one had the guts to comment on the smell filling the bus and staining their clothes," NBC Sports Chicago noted.
Even when he knew his place, Michael Jordan was still capable of taking things personally.
Like Sportscasting on Facebook. Follow us on Twitter @sportscasting19 and subscribe to our YouTube channel.