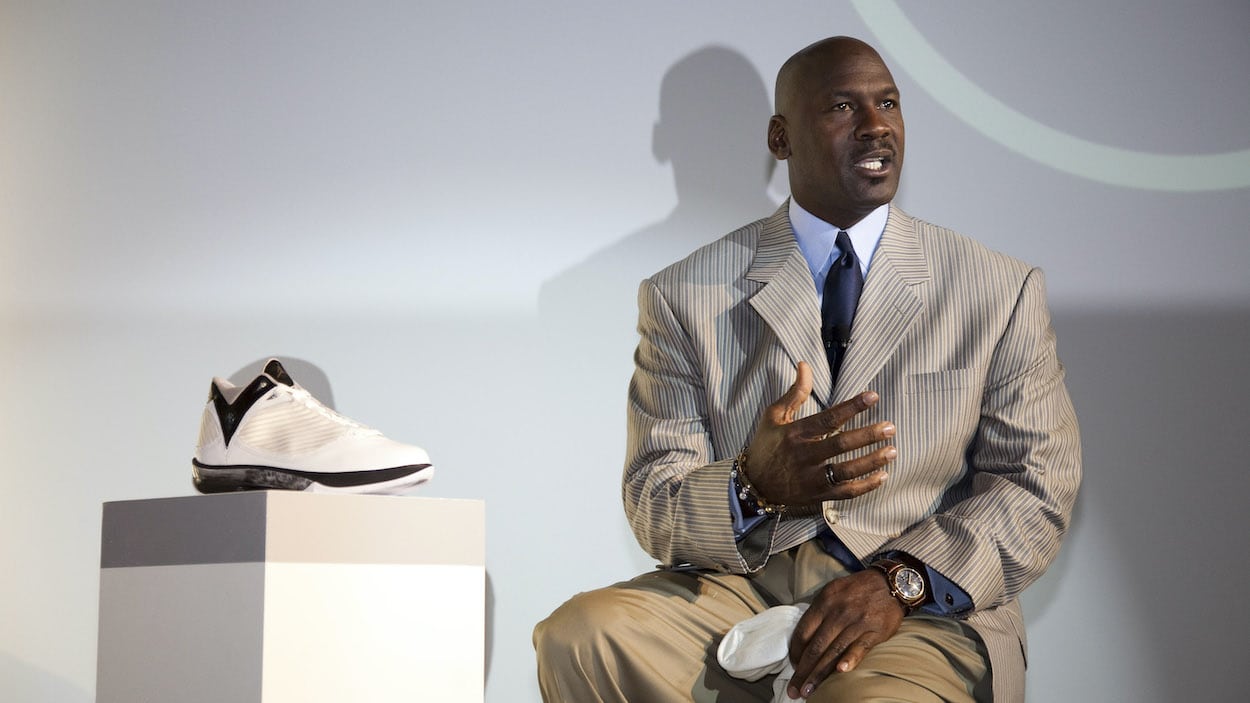 Does Michael Jordan Still Make Money From Air Jordans?
Here are the numbers on how much money Air Jordans have made for Michael Jordan in the past, present, and hopeful future of the successful shoe brand.
Michael Jordan is the NBA's greatest player of all time. This Chicago Bulls legend has also excelled off the court in the business world as well. Despite earning plenty of dough during his career, most of Jordan's earnings are now off the court, thanks to his signature shoe, the Air Jordans, and his personal Nike apparel Jumpman label. His deal with Nike has helped him become the wealthiest retired athlete in the world, and even though the global icon hasn't played pro basketball in 20 years, he is still making money from Air Jordans.
The history of the Air Jordans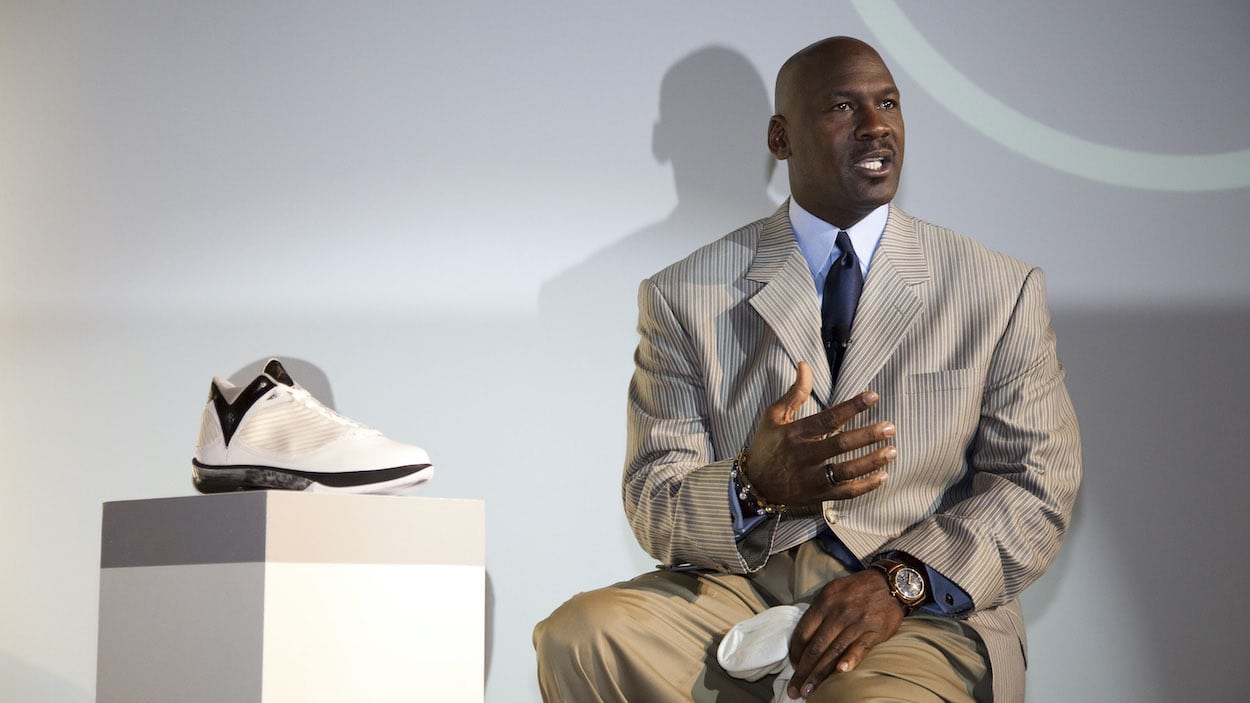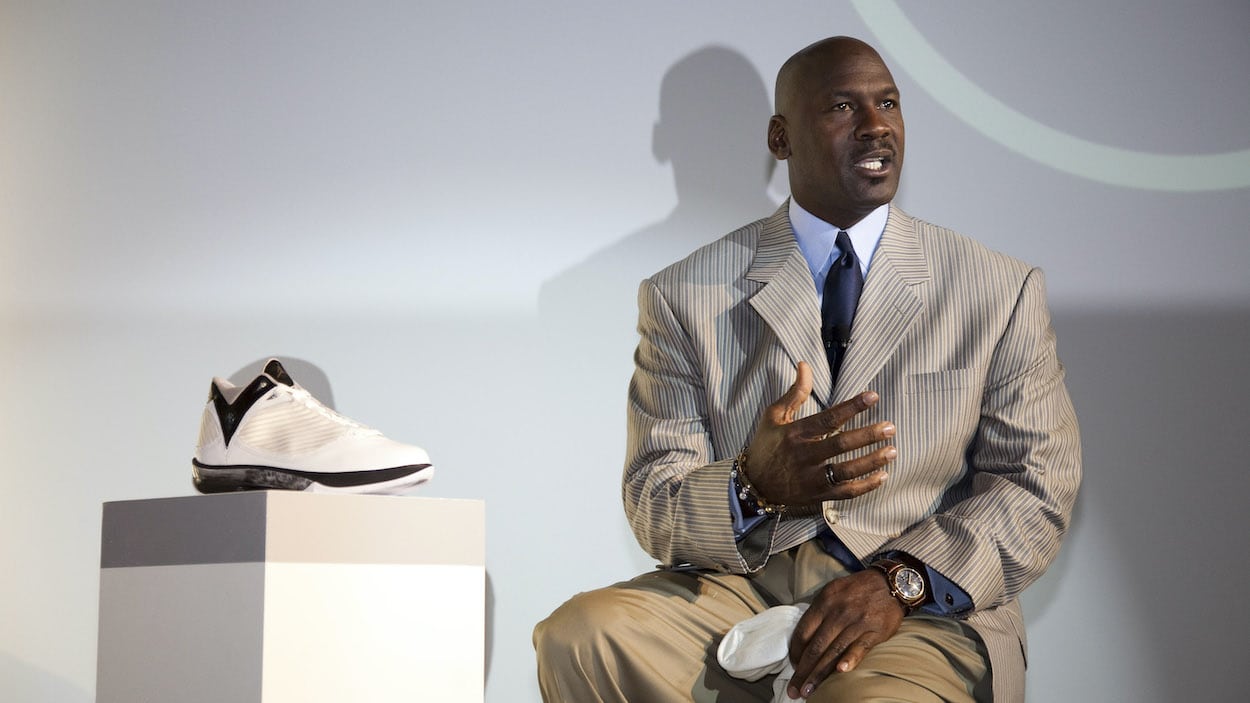 The Air Jordan shoe brand came about after Michael Jordan signed a deal with Nike in 1984.
At this time, Converse was the official shoe of the NBA, but Jordan's agent, David Falk, convinced him to make a deal with the fledgling running shoe brand after Nike exec Sonny Vaccaro approached Jordan's parents.
Jordan was unaware at the time that this deal would make him the richest basketball player of all time.
When Nike approached Jordan, they had just created a new technology for their running shoes called air soles. Because Jordan played "in the air," he was the perfect brand endorser for these shoes. This is how the Air Jordan sneakers came into being.
During the deal's signing, Nike hoped to make $3 million.
They blew past that number almost immediately and made $126 million in the first year. Meanwhile, Jordan's deal with Nike included a clause for royalties, which is how MJ still makes (lots of) money in 2023 from Air Jordans.
Michael Jordan's royalties from his signature sneakers have skyrocketed his net worth
Michael Jordan has proved to be a shrewd businessman outside of NBA arenas, and his deal with Nike illustartes that well.
From the first pair of Air Jordans to the fouding of Nike's Jordan "Jumpman" brand in 1997 to today, reports say that MJ earns a 5% royalty for all his products sold by Nike.
In 2020, Front Office Sports reports that Jordan brand brought in $3.6 billion in revenue, and in 2021, that number jumped 31% to $4.8 billion.
During the 2022 fiscal year, those figures jumped again, and Nike raked in $5.1 billion.
Earning 5% of that revenue, Jordan would have made around $180 million in 2020, $240 million in 2021, and $256 million in 2022, for a grand total of $676 million in just the last three years.
That number dwarfs the $93.87 million No. 23 made in NBA contracts during his career. And on top of all that, Jordan has also had lucrative endorsemnt deals with companies like Gatorade, Hanes, McDonald's, Upper Deck, and Chevrolet.
Plus, he is currently the majority owner of the NBA's Charlotte Hornets and NASCAR's 23XI Racing team.
All this adds up to a Michael Jordan net worth in 2023 of $2.2 billion, according to Celebrity Net Worth.
The MJ, Nike partnership got the Hollywood treatment in 2023 with 'Air'
The story of Michael Jordan and Nike is so incredible that Hollywood decided to tell the tale in the 2023 movie Air.
The film is written by first-time major screenwriter Alex Convery and directed by Ben Affleck. The two-time Oscar-winner also plays NIke CEO and founder Phil Knight, while his childhood best friend and fellow global superstar Matt Damon plays Nike exec Sonny Vaccaro.
Air's cast is loaded with well-known actors playing the real people who played a crucial role in developing Air Jordans.
This includes MJ's mother and father (Viola Davis, Julius Tennon), his agent, David Falk (Chris Messina), Air Jordan designer Peter Moore (Matthew Maher), the Vice President of Jordan Brand Howard White (Chris Tucker), former Nike VP of Marketing Rob Strasser (Jason Bateman), and Naismith Hall of Fame college player, coach, and Nike exec George Raveling (Marlon Wayans).
Actor Damian Young plays Jordan himself, but we only see the back of his head and hear a few words from the NBA legend during the film.
Like with all Hollywood movies, Affleck and Convery take plenty of liberties for the sake of drama and storytelling. However, the general plot points of the movie tell a relatively accurate story of how Nike and Michael Jordan partnered to create the iconic Air Jordans.