Michael Jordan Once Quickly Surprised Trick-or-Treaters at His House by Handing out a Gift That Wasn't Candy: 'Happy Halloween'
During Michael Jordan's iconic NBA career with the Chicago Bulls, he once had a group of trick-or-treaters knock on his door. MJ did, in fact, answer, but the Halloween gift he handed out wasn't candy. It was, however, still very on-brand for the superstar, specifically at that time in his career.
Over the years, many kids have spent their Halloween weekends trick-or-treating, but few have had the guts to try to get candy from a celebrity's house, specifically NBA legend Michael Jordan's.
During Jordan's legendary career with the Chicago Bulls, though, a kid who later became a successful actor, Brett Gelman, went trick-or-treating at MJ's house. However, the six-time NBA champ didn't give him and his friends candy. He instead handed out a completely different type of gift.
Brett Gelman had a couple of encounters with Chicago Bulls players
Brett Gelman has made a name for himself over the years. He has starred in The Other Guys, A Very Harold and Kumar Christmas, and Stranger Things.
But prior to his acting career, he grew up in the Chicago suburbs, which led to him having multiple encounters with members of the championship-winning Bulls teams.
"One time, though, on the school bus, he [Jordan] was [behind] our school bus in his Vette," Gelman said on the Aug. 6, 2019, episode of The Rich Eisen Show. "It said 'Air One' and then you saw the visor. And we're all like, 'Aaah,' we're all at the back of the bus screaming. No movement. No acknowledgment from the man."
Gelman also said he had an interesting interaction with Scottie Pippen while driving on the highway.
"Pippen tailgated me on the highway one time," he said. "There was like this red BMW convertible behind me, and I was like, 'What's going on with this guy? What's his problem?' And I'm like giving him the finger out the window, and then he just like zoomed by me. I was like, 'Oh my God, that was Pippen.' I was like, 'Hey!' (while waving). … My anger left, though, very quickly as I saw that it was him. I was like, 'Oh, you can do whatever you want.'"
Brett Gelman went to Michael Jordan's house for trick-or-treating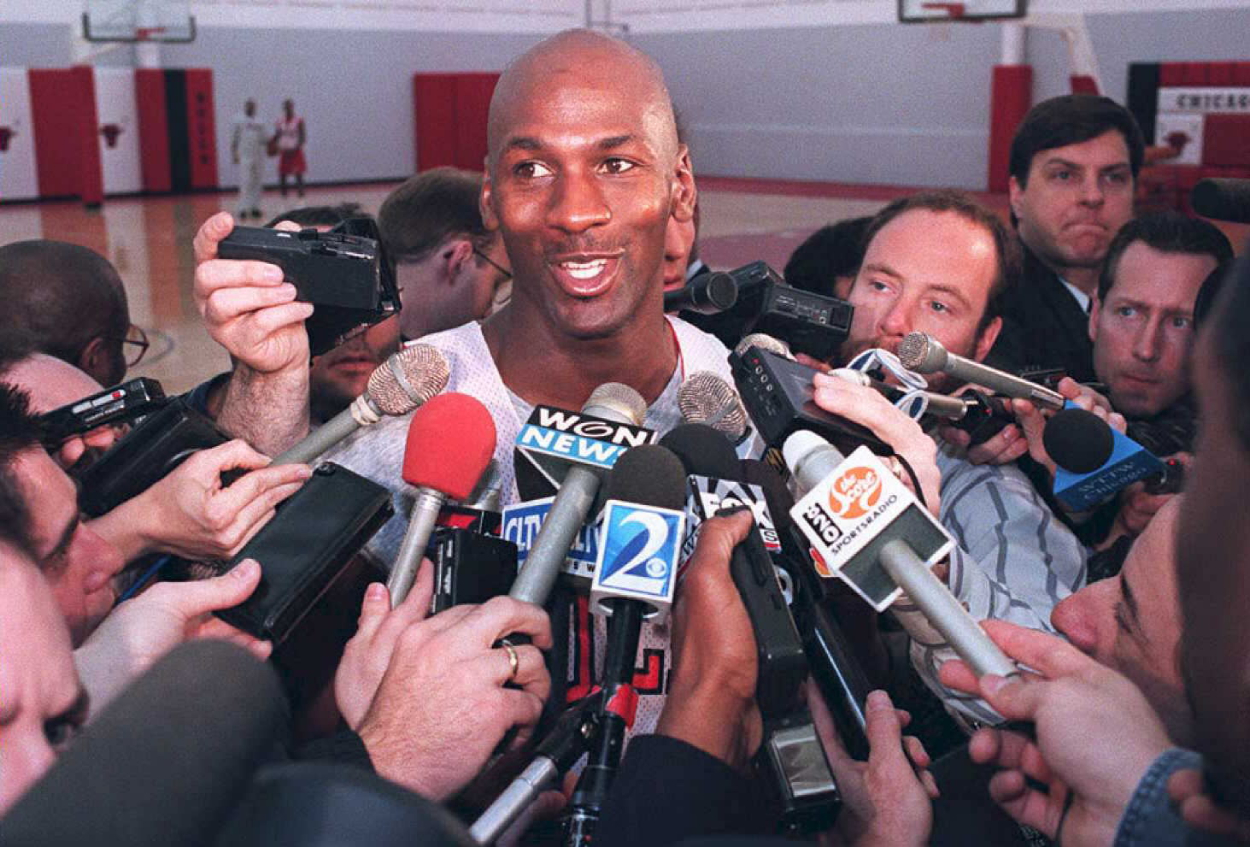 The tales mentioned above were certainly hilarious, but Gelman said his most interesting Michael Jordan story occurred during MJ's early years with the Bulls.
"I trick-or-treated at his house," he said. "It was the first Halloween where me and my friends, we didn't wear costumes. … We went away from treat for the first year and went very heavily into trick. So, us and a bunch of kids from the school, there was a planned shaving cream rumble essentially, where we met on a street to just chuck a bunch of eggs and cover each other in shaving cream. So, we got together, we started doing that, the cops, of course, came, we booked it, me and a few friends. And then suddenly, we found ourselves in the middle of this neighborhood, and one of the guys that I was with was like, 'Hey, I think Michael Jordan lives near here.'"
OK, so just because Jordan lived in that neighborhood didn't mean his house was available for trick-or-treaters.
But it apparently was.
"So, we go to his house, we ring his doorbell, and he answers the door," Gelman said. "Which we couldn't believe. I thought it was going to be a butler or something. He answers the door, and we're just standing there shaking … and we're like '[trick or treat].' And he just nods to us, walks to the bowl that he's got on his table in the foyer, and gave us Big Mac coupons, free Big Mac coupons."
So, instead of candy, the NBA icon gave out Big Mac coupons from McDonald's? It appears so.
"We were like, 'Thank you so much,' and he was like, 'Happy Halloween,' and then he slammed the door," Gelman said.
Michael Jordan's Big Mac coupons were on-brand at the time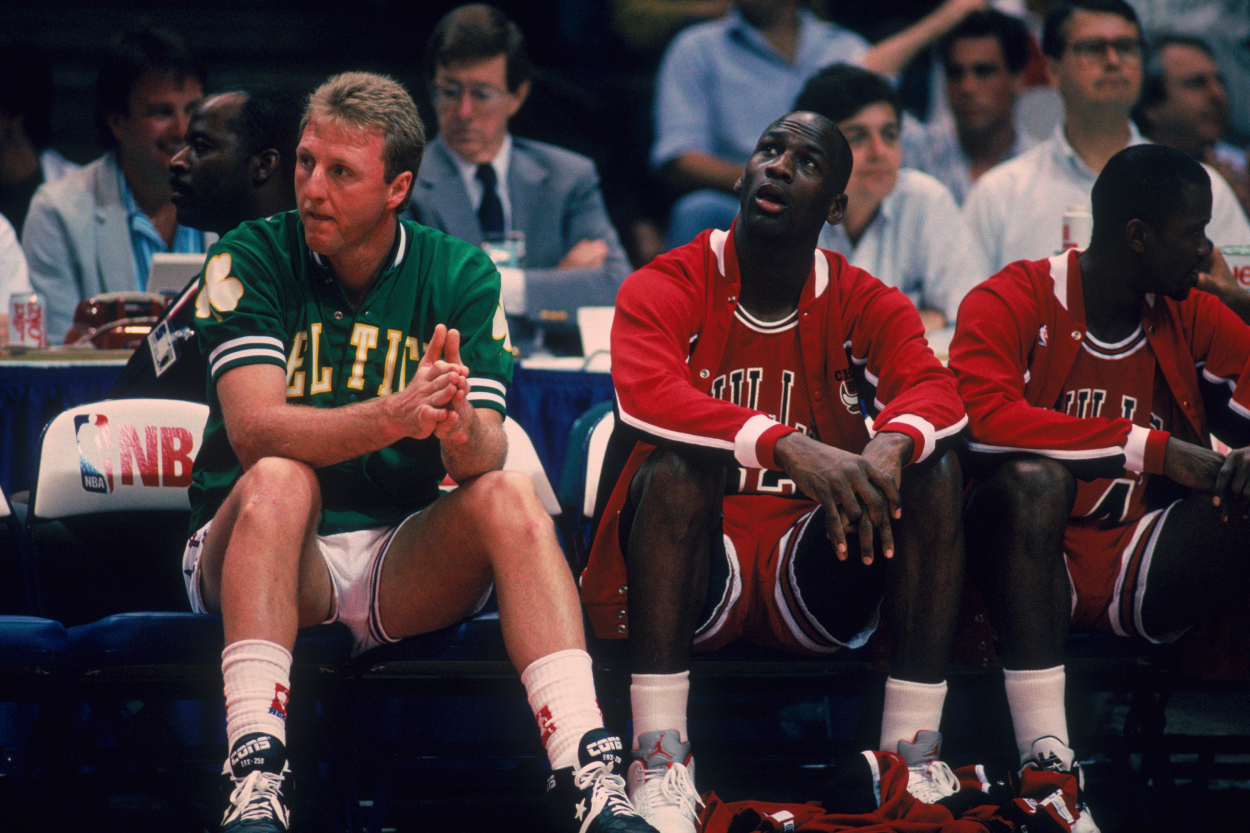 The exact year Gelman went to Michael Jordan's house is unclear. But the Big Mac coupons were certainly on-brand for the Bulls legend, especially in the late 1980s or early 1990s, which was around the time the actor said the incident took place.
In 1993, Jordan and Larry Bird appeared in a McDonald's commercial where they played each other in HORSE, per The Washington Post; the winner of the contest received a Big Mac and fries. We, obviously, don't know if Jordan's Big Mac coupons had anything to do with that ad, but they certainly followed his public persona at that time.
It appears his partnership with McDonald's served him well.
Hopefully, MJ has improved his trick-or-treat gifts since those days, but he still gets major props for answering the door at all. That was likely the most memorable Halloween those kids ever had.
Brett Gelman's acting resume courtesy of IMDb