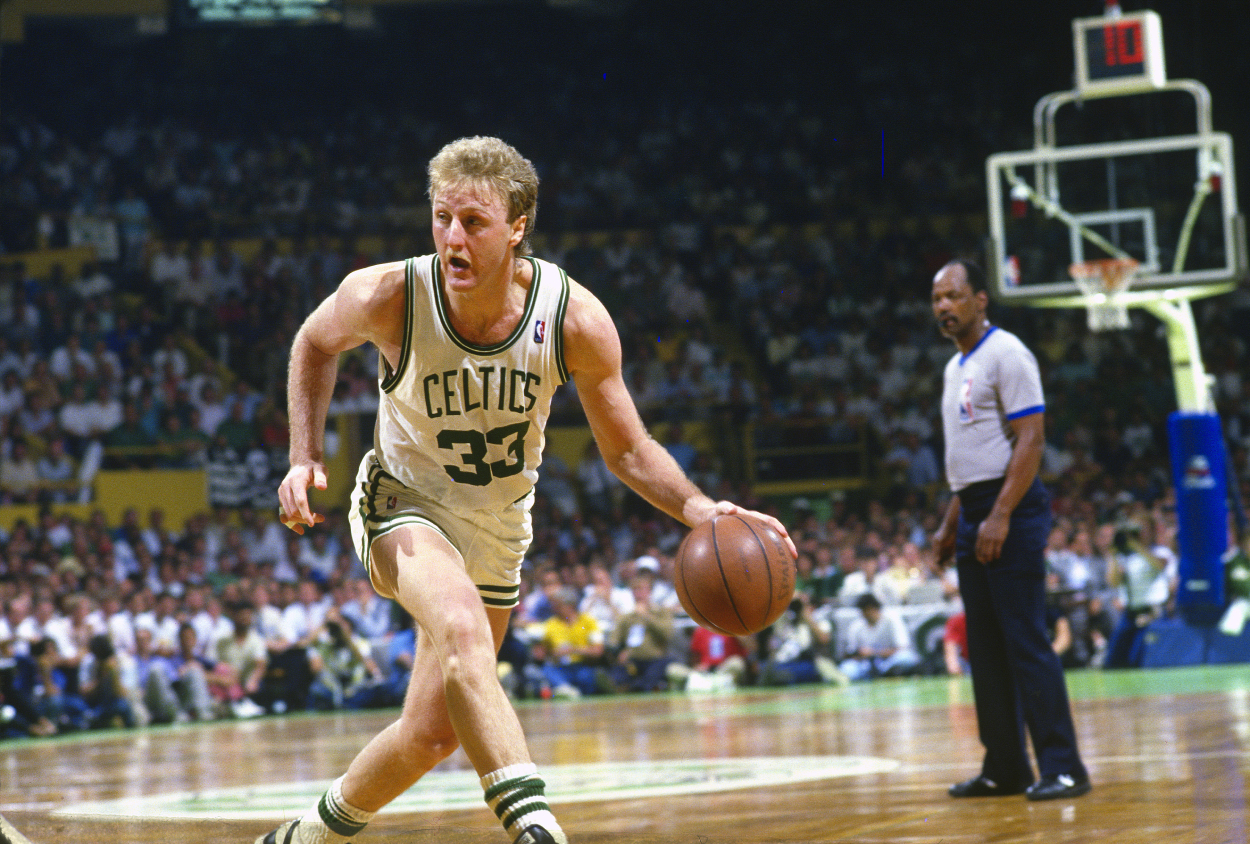 Larry Bird Once Reportedly Claimed He 'Could Probably Get a Triple-Double Every Night,' but He Aimed for a Higher Achievement Instead
Larry Bird could do a little bit of everything for the Celtics throughout his career, and it led to him becoming one of the greatest players of all time. But while Bird apparently thought he could have recorded a triple-double almost every night that he took the court, he aimed for a higher achievement instead.
NBA legend Larry Bird could do a little bit of everything throughout his career with the Boston Celtics. He's in the top 50 in league history in points, assists, and steals and the top 65 in total rebounds. However, Bird didn't want to go out and record a triple-double every night like some players have over the years; the Hall of Famer had greater aspirations in mind.
Larry Bird did a little bit of everything for the Celtics throughout his NBA career
After an incredible college career at Indiana State University, Bird entered the league with the Celtics in 1979. He then immediately became one of basketball's top players, earning an All-Star selection in all but one of his NBA seasons (he only played in six games during the year he didn't earn All-Star honors). Bird also frequently filled up the stat sheet.
The 1979-80 NBA Rookie of the Year went on to average over 21.0 points and 10.0 rebounds in each of his first six seasons in the league. He also recorded at least 1.8 steals per game in four of those years. Bird then eventually became a solid passer for the Celtics as well, averaging over 6.0 assists in all but one season between 1983-84 and 1991-92.
His ability to do it all helped Bird rack up quite a few triple-doubles in his career. He is currently seventh on the all-time list with 59, although James Harden and Nikola Jokic will likely pass him soon given that Harden has 58 and Jokic has 57.
But Bird could have possibly had quite a few more had he wanted to pad his stats a bit. Instead, though, he aimed for a greater goal.
Larry Bird said he could have probably recorded 'a triple-double every night'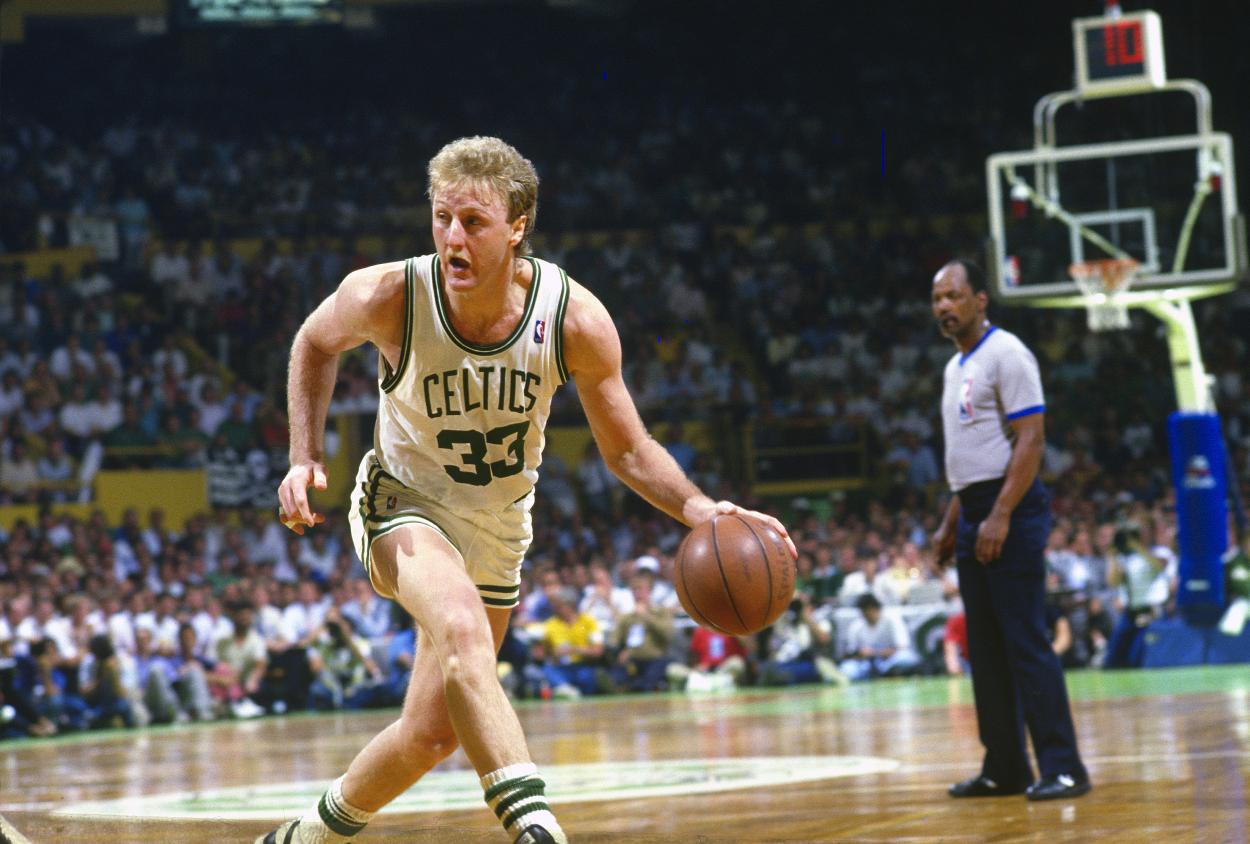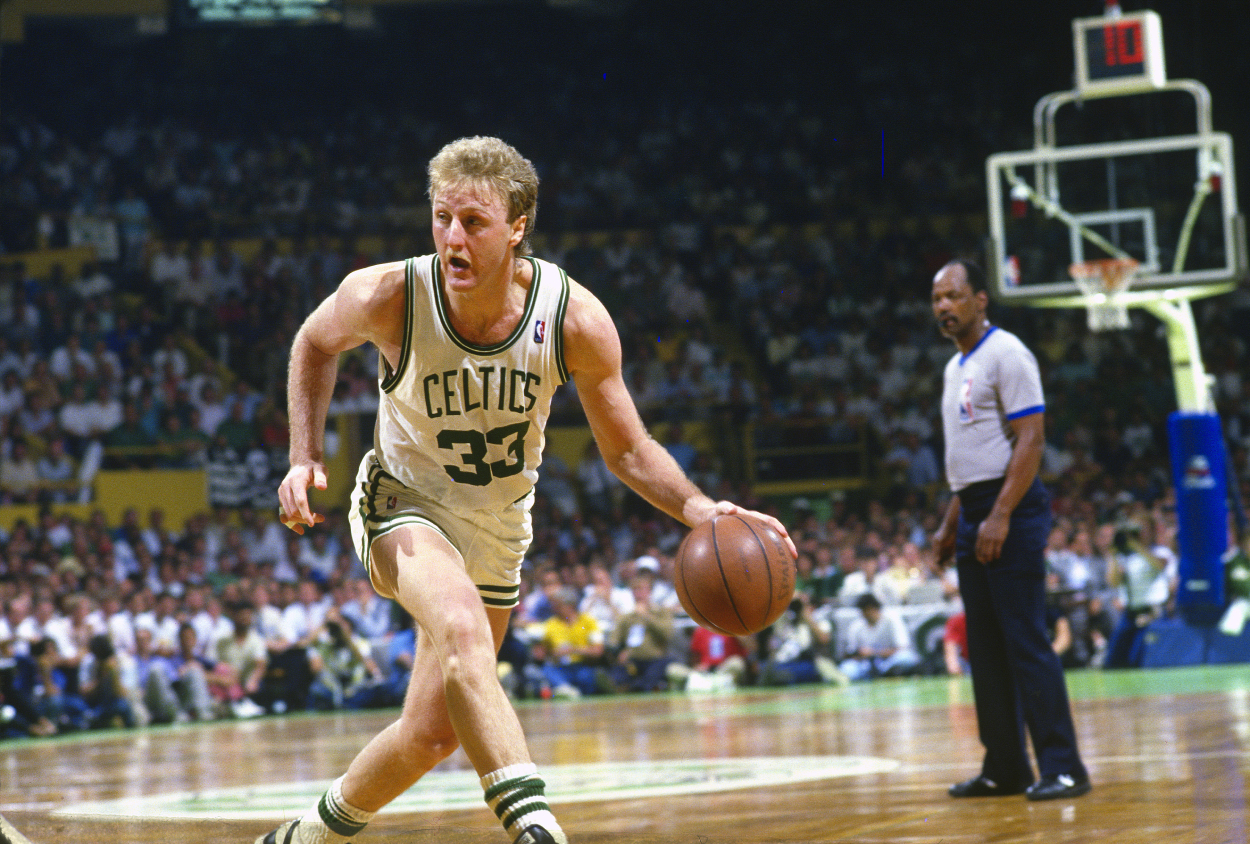 Former Boston Globe reporter and columnist Bob Ryan followed Larry Bird's entire career on the Celtics. He saw Larry Legend win three league MVP awards and lead Boston to three NBA championships.
Earlier this year, Ryan took to Twitter to discuss how obsessed NBA fans are with triple-doubles.
It started with his fellow writer Barry Horn, who tweeted, "Luka Doncic is a great player but the obsession with his triple-doubles is just a useful cover. The only stat that should matter is Ws."
Dallas Morning News reporter Tim Cowlishaw, who is also known for his work on ESPN's Around the Horn, then responded, "I often think if you tell people today that on (March 2, 1962) Wilt Chamberlain had 100 points, 25 rebounds, 2 assists, their response would be: 'So….not a triple double.'"
Ryan, who is also known for his Around the Horn appearances, agreed with Horn and Cowlishaw, and he brought up a comment Bird once said to him.
"Right on. Larry Bird once told me, 'I could probably get a triple-double every night. Doesn't mean we'd win the game,'" Ryan tweeted.
Obviously, getting a triple-double doesn't automatically equal a loss, but it appears Bird thought that intentionally trying for one could, and he was more interested in finding ways to win.
He had a point, too.
Triple-doubles don't always equal championships for NBA stars
Bird was certainly onto something when he said triple-doubles weren't always going to equal success for him and the Celtics. While three of the players in the top six for all-time triple-doubles have won multiple championships (Magic Johnson, LeBron James, and Wilt Chamberlain), three of the top four players have won one or fewer.
Jason Kidd ranks fourth with 107, and he only won one title that came well past his prime in 2011 with the Dallas Mavericks. Oscar Robertson is No. 2 with 181, and he only won one championship as well, which also came near the end of his career. And lastly, Russell Westbrook has recorded the most triple-doubles in NBA history with 184. He has also averaged over 22.0 points, 10.0 assists, and 10.0 rebounds in four of five seasons between 2016-17 and 2020-21. But Westbrook has yet to win a title and has only made it to the Finals once.
Larry Bird likely had the talent to record as many triple-doubles as he wanted, but he chose to focus on winning more, which resulted in him becoming a three-time NBA champion. 
To put it simply: Larry Legend had his priorities straight.
Stats courtesy of Basketball Reference