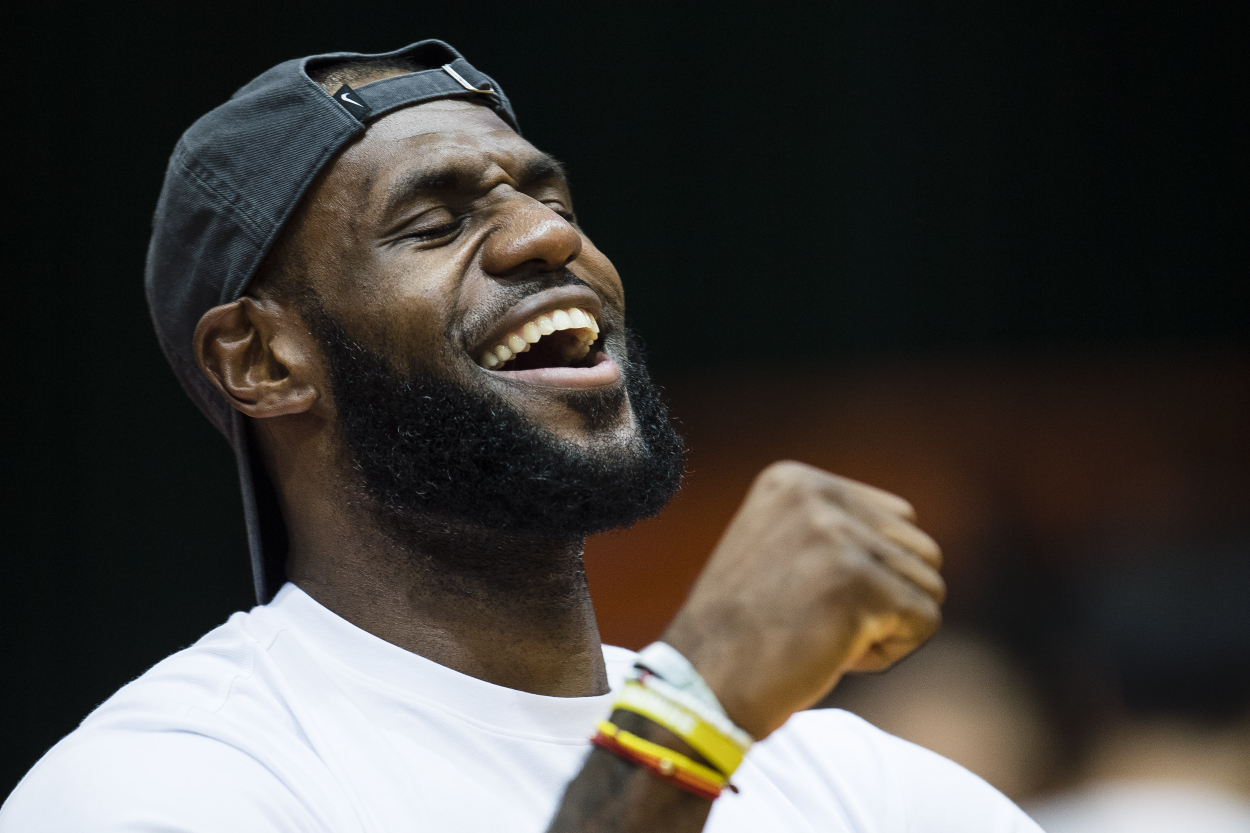 LeBron James Has Made $343 Million in the NBA, but His Former Teammate Says He's the 'Chosen One' of an Entirely Different Game
LeBron James has made millions in the NBA, but his former Cavs teammate says he's the "chosen one" of a completely different game.
Ever since he was a high school kid, NBA superstar LeBron James has been deemed as the chosen one. He has lived up to all of that hype and then some, too, as James has become one of the top two basketball players of all-time. However, while he is a future basketball Hall of Famer, LeBron James' former Cavs teammate says that he is the "chosen one" of an entirely different game.
LeBron James has been the 'chosen one' in the NBA
In February 2002, Sports Illustrated featured LeBron James, a junior in high school, on its cover with the words, "The Chosen One." Many people thought it was potentially too much hype for a teenager. James, though, has lived up to it and then some.
LeBron James went to the Cleveland Cavaliers, his home team, with the No. 1 overall pick in the 2003 NBA draft. In just his third season, he averaged over 31 points per game. He then later led the entire NBA in scoring in his fifth season in 2007-08. James also led the Cavs to heights that the franchise had never seen before, as they reached the NBA Finals in 2006-07.
However, in 2010-11, James went to the Miami Heat and has since been on one of the most dominant runs in NBA history. LeBron James made eight straight NBA Finals appearances with the Heat and Cavs from 2010-11 through 2017-18. He ultimately made nine NBA Finals appearances in 10 seasons from 2010-11 through 2019-20 and won four championships during that span, one coming with the LA Lakers.
James is also a 17-time NBA All-Star, a four-time NBA MVP, and a four-time NBA Finals MVP. He is also third in NBA history in total points with 35,017 and eighth in assists with 9,583. His 27 points-per-game average is also fifth in league history.
Despite all of his NBA accomplishments, though, LeBron James may be the "chosen one" in a different game.
The NBA legend is really good at cards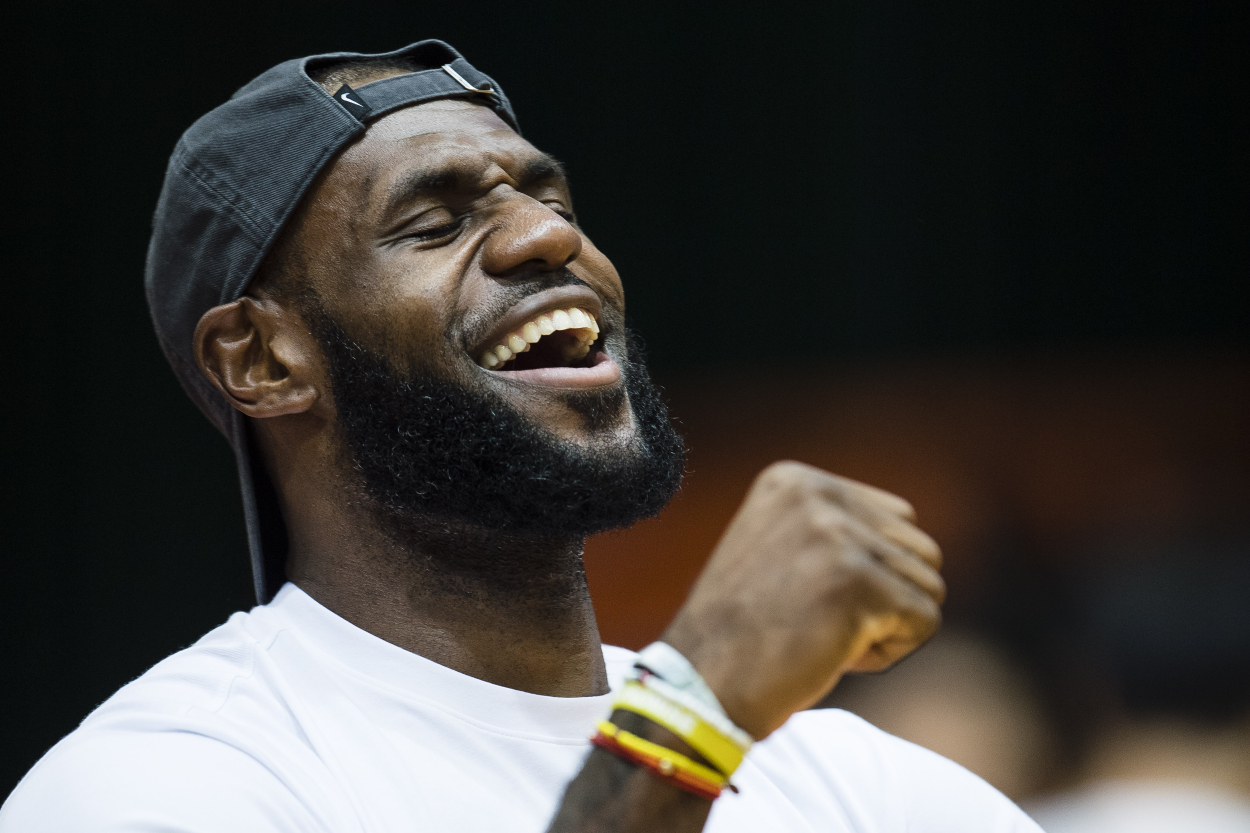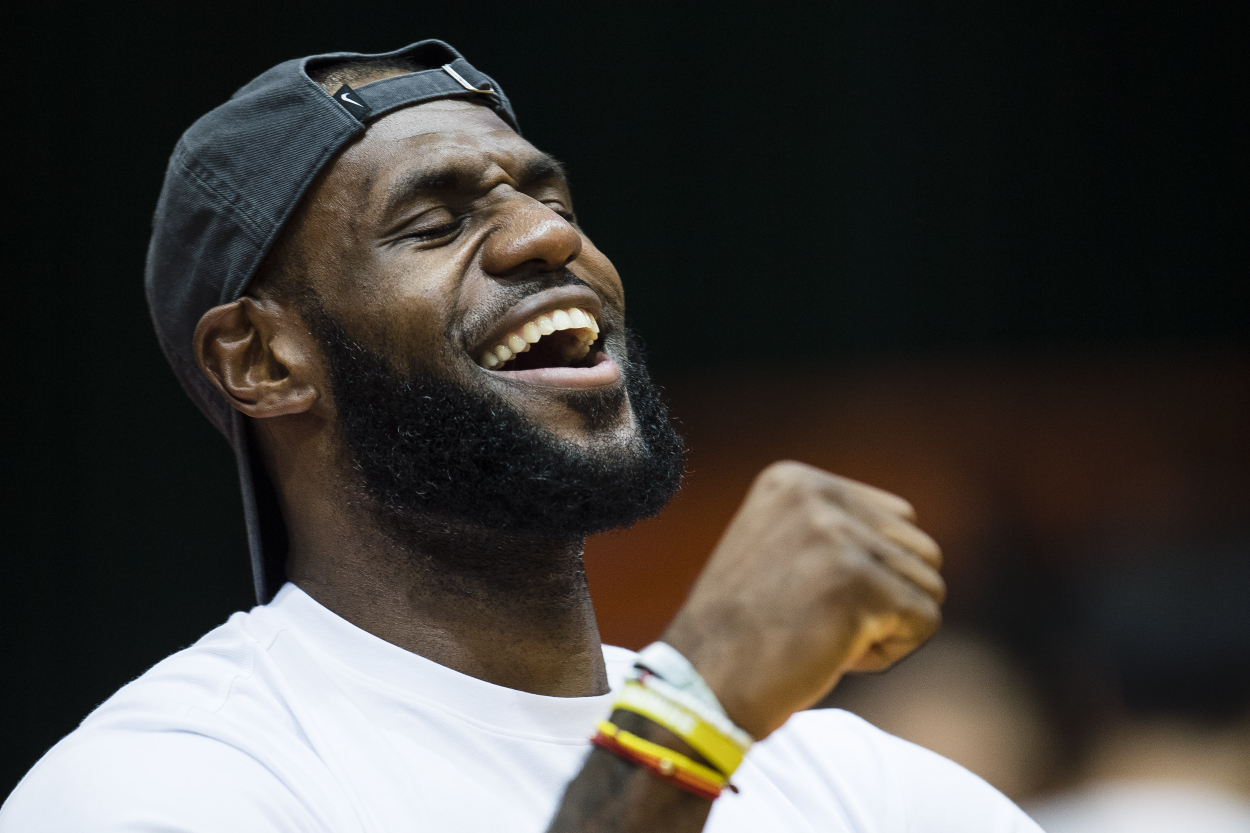 Kendrick Perkins was LeBron James' teammate on the Cavs in 2014-15 and 2017-18. He has since discussed how good James is at something other than basketball; he's good at cards.
"There's one thing about LeBron. For some reason, when we play cards, he is really just the Chosen One," Perkins said, according to The Athletic. "I've never seen him lose at anything. We will be playing cards and I'd be like, 'Who won?' He'd be like,'S***, not me. I lost,' and he'd try to put it on somebody else, but he'd have all the cash in his hand. Like he would never lose."
Perkins continued: "I've never seen him take an L. It was crazy. He'd never lose and I told him, 'You're just the Chosen One. And then like, everything you touch is gold.' I don't know what it is about him, but he always wins."
Well, that's interesting to hear. LeBron James dominates on the basketball court and could also potentially be successful in something like the World Series of Poker.
Financially, though, James has followed the right game.
LeBron James has made over $340 million in the NBA
Kendrick Perkins said that James had all of the cash from playing cards in his hand. We certainly know that he has enough to join a friendly wager or two from time to time, too.
In the NBA, LeBron James has made over an estimated $343.8 million, according to Spotrac. That's not counting all of the money he has made off the court, though, as Forbes estimates that James will reach $1 billion in career earnings in 2021, with $700 million of it coming from off-court endeavors.
This has all led to James racking up an estimated $500 million net worth, according to Celebrity Net Worth.
LeBron James' basketball talents have made him a ton of money. He could apparently make some more playing cards, too.
Stats courtesy of Basketball Reference