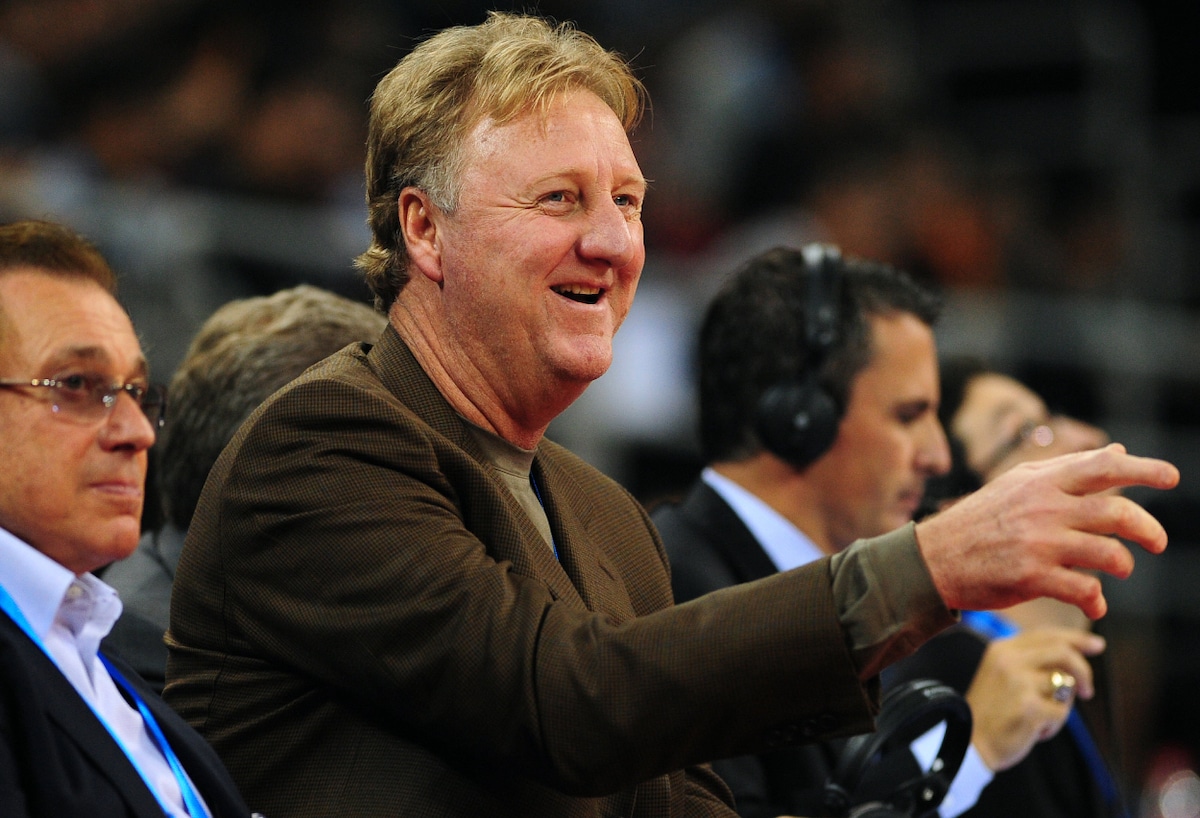 Larry Bird Would Go to the Gym 'Every Single Day' After His Playing Career to Help a Former All-Star Improve Their Game
Larry Bird was an all-time great basketball player for the Boston Celtics, and he has continued passing on his hoops knowledge throughout his post-playing career. In fact, he even used to go to the gym every day to help a former Indiana Pacers All-Star improve their game. It paid off big time, too.
It's always great to see some of the NBA's greatest players of all time eventually pass on their knowledge to younger generations, and that's exactly what Larry Bird has done since last playing in 1991-92. Bird's previous roles as a head coach and an executive with the Indiana Pacers helped him keep a direct line of communication with NBA stars who came after him.
In fact, Bird went to the gym every day to help a former All-Star improve their game.
That former All-Star was Metta World Peace.
Larry Bird was a coach and executive with the Indiana Pacers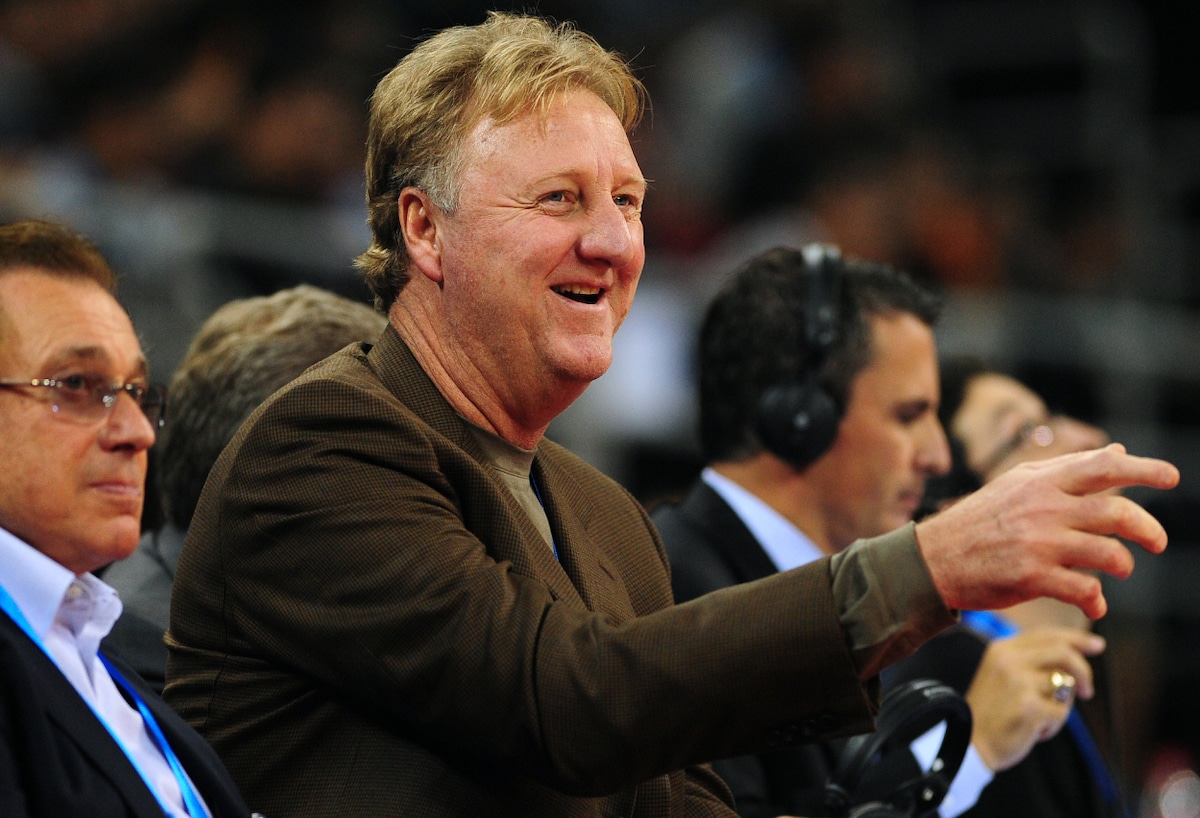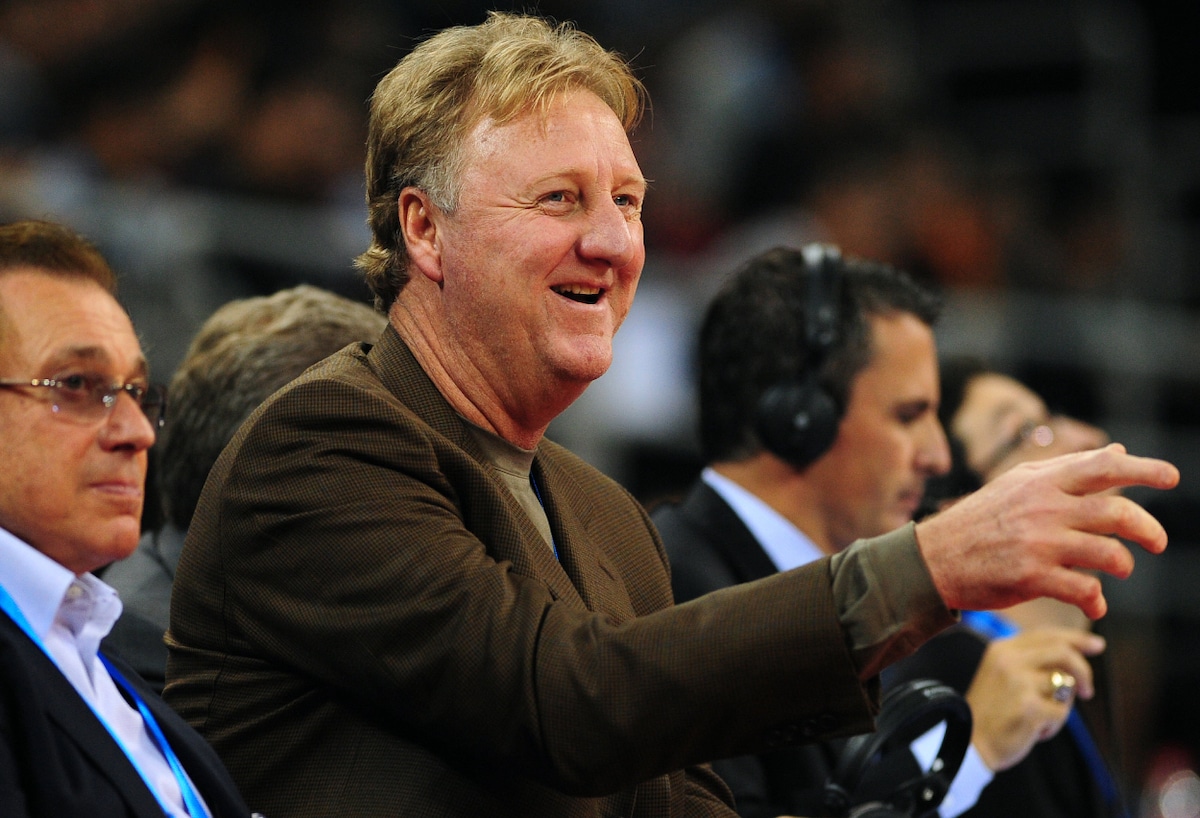 Bird concluded his Hall of Fame NBA career in 1991-92 and walked away as a 12-time All-Star, a three-time NBA MVP, and a three-time champion with the Boston Celtics.
According to Yahoo, though, not long after his retirement, Bird joined the Indiana Pacers — the team from his home state — as a special assistant within the front office. He later coached the team for three seasons from 1997-98 through 1999-2000, leading it to the Eastern Conference Finals each season and the NBA Finals in 1999-2000.
Bird later became the team's president of basketball operations in 2003. He eventually drafted numerous successful players, including Danny Granger, Paul George, and Myles Turner. The two-time NBA Finals MVP also helped Indiana reach two more Eastern Conference Finals (not including the 2013 conference finals when he was on a one-year hiatus) before stepping down from his position in 2017.
During his years as head coach and president of basketball operations with the Pacers, Bird got to spend time with many great players, including Metta World Peace.
Larry Bird helped Metta World Peace improve his game
Metta World Peace — also known as Ron Artest and Metta Sandiford-Artest — joined the Pacers after Bird's coaching tenure but before he became president of basketball operations as the Chicago Bulls traded him to Indiana in February 2002. 
He quickly became a star with the Pacers, averaging 15.5 points and 5.2 rebounds during his first full season with the team in 2002-03. He then recorded 18.3 points, 5.3 rebounds, 3.7 assists, and 2.1 steals per game in 2003-04, which helped him become an All-Star.
With Larry Bird becoming president around that time, Bird's guidance played a key role in World Peace's improvement.
"I told him, I said, 'Larry, I want to get so much better,'" World Peace said on the Aug. 9 episode of Shannon Sharpe's Club Shay Shay. "Larry would come down to the gym every single day and talk to me about my game. And that's also when my average went up." 
He continued: "Larry would be there, working with me on my elbow, he got my elbow in; (former coach and player) Chuck Person got my elbow up. And I'm working with both these guys. … I was like, 'It's the first time ever in my life I had a jumper.' It was just crazy."
So, World Peace gives a lot of credit to Bird for helping him become the All-Star he became while with the Pacers. And who knows? Maybe all the work he put in on his shot eventually played a role in him winning a championship in LA.
The hard work paid off for Metta World Peace
World Peace went on to have a long and successful NBA tenure, but one of the biggest moments of his career came when he had to rely on his jumper during Game 7 of the 2010 NBA Finals.
World Peace had just joined the Los Angeles Lakers in 2009-10, teaming up with Kobe Bryant and Pau Gasol. And he became a key piece on one of the best teams in the league, averaging 11.0 points, 4.3 rebounds, 3.0 assists, and 1.4 steals.
But he proved just how much his hard work paid off during that Game 7 against the Celtics in 2010, hitting a 3-pointer with 1:01 left to extend the Lakers' lead to six points. The Celtics then had to foul LA the rest of the way, which led to the Lake Show winning 83-79 and securing the championship.
That shot by World Peace was easily the biggest of his career, but it also meant a lot to Bryant's legacy as it won him his fifth NBA championship.
No, the work that Bird put in with World Peace probably didn't have a direct impact on the Lakers winning a championship, but it's still easy to wonder how much it played a role in the former All-Star and 2003-04 Defensive Player of the Year hitting that shot.
Maybe Bryant would have only retired with four titles had Bird not helped World Peace. And maybe Bird's former team, the Celtics, would have won another championship. It's hard to make a strong claim either way, but one thing that's certain is that Larry Bird had a pretty significant impact on Metta World Peace's career.
Stats courtesy of Basketball Reference