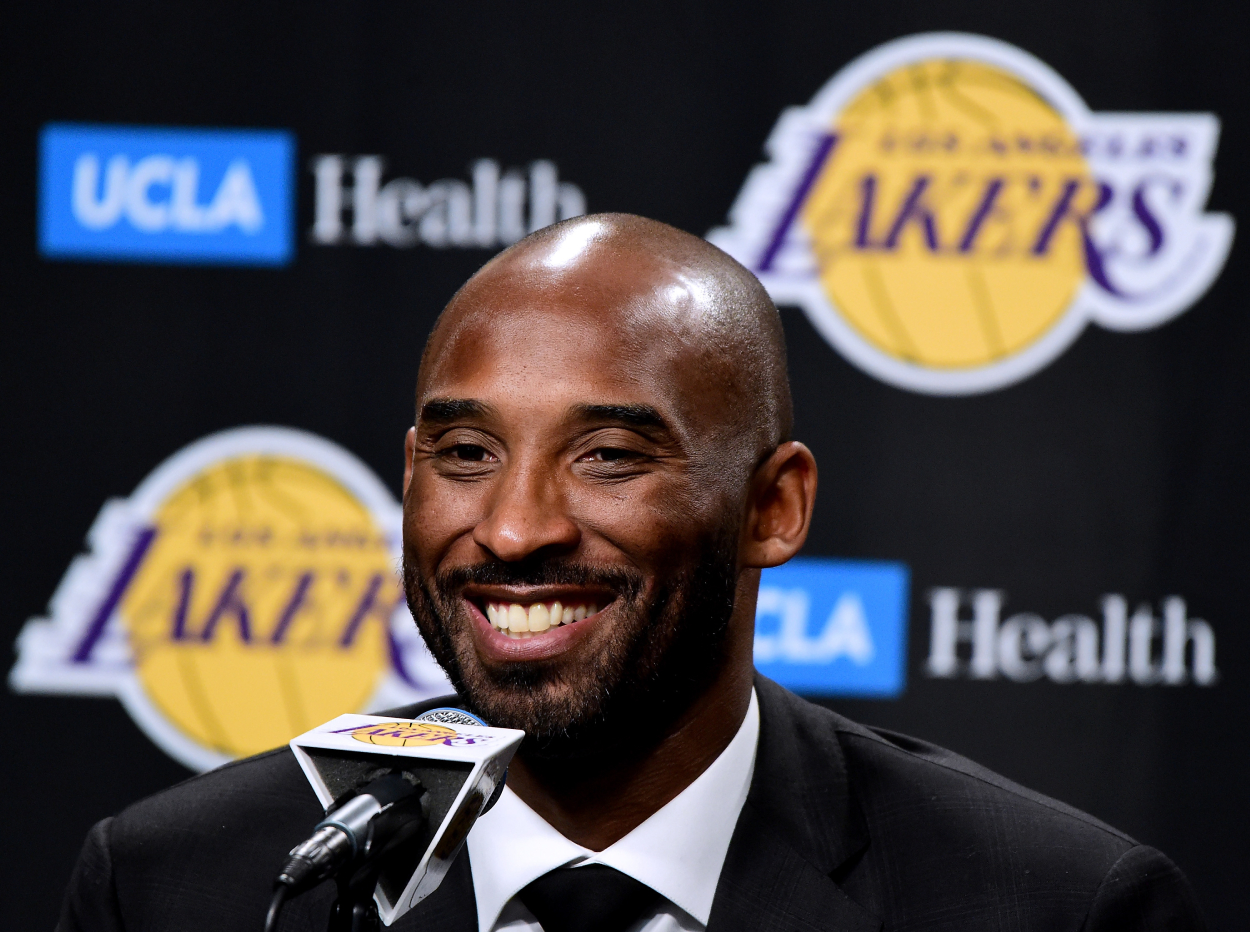 Kobe Bryant Made $323.3 Million in the NBA and Wouldn't Go to Dinner Without Saving Seats for His Alter Ego: 'There Were Drinks Sitting All the Way Around'
Kobe Bryant was an NBA legend and became pretty wealthy with the Lakers. In fact, he would even take his alter ego to dinner with him. This looks at how much money Bryant made and how he would take his alter ego to dinner with him. It also looks at his career accomplishments.
Many NBA players become pretty wealthy, but guys like Kobe Bryant and Michael Jordan reached another level in terms of money. Their play on the court made them superstars and allowed them to spend cash on almost anything and everything — this includes taking an alter ego out to dinner.
Bryant is known for his alter ego, the Black Mamba, but that didn't just impact his play on the court; he also took his alter ego out to eat with him, according to his former trainer Tim Grover.
Kobe Bryant made $323.3 million in the NBA with the Lakers
Throughout his NBA career with the LA Lakers, Bryant became one of the biggest stars in basketball. This, in turn, made him one of the most valuable players in the league as having him on your team was the difference between being a championship contender and a perennial loser.
The Lakers knew this and always made sure they compensated him accordingly.
According to Spotrac, Bryant made $323.3 million with the Lakers. He also made over $20 million every season from 2008-09 until his final season in 2015-16.
Like his idol, Jordan, though, Bryant's impact reached well beyond the NBA. People knew who he was worldwide. This led to Bryant having an estimated $600 million net worth at the time of his death in 2020, according to Celebrity Net Worth.
Bryant was able to buy almost anything he wanted with the cash he made. He could even take his alter ego out to dinner with him.
Tim Grover said the NBA legend took his alter ego out to dinner with him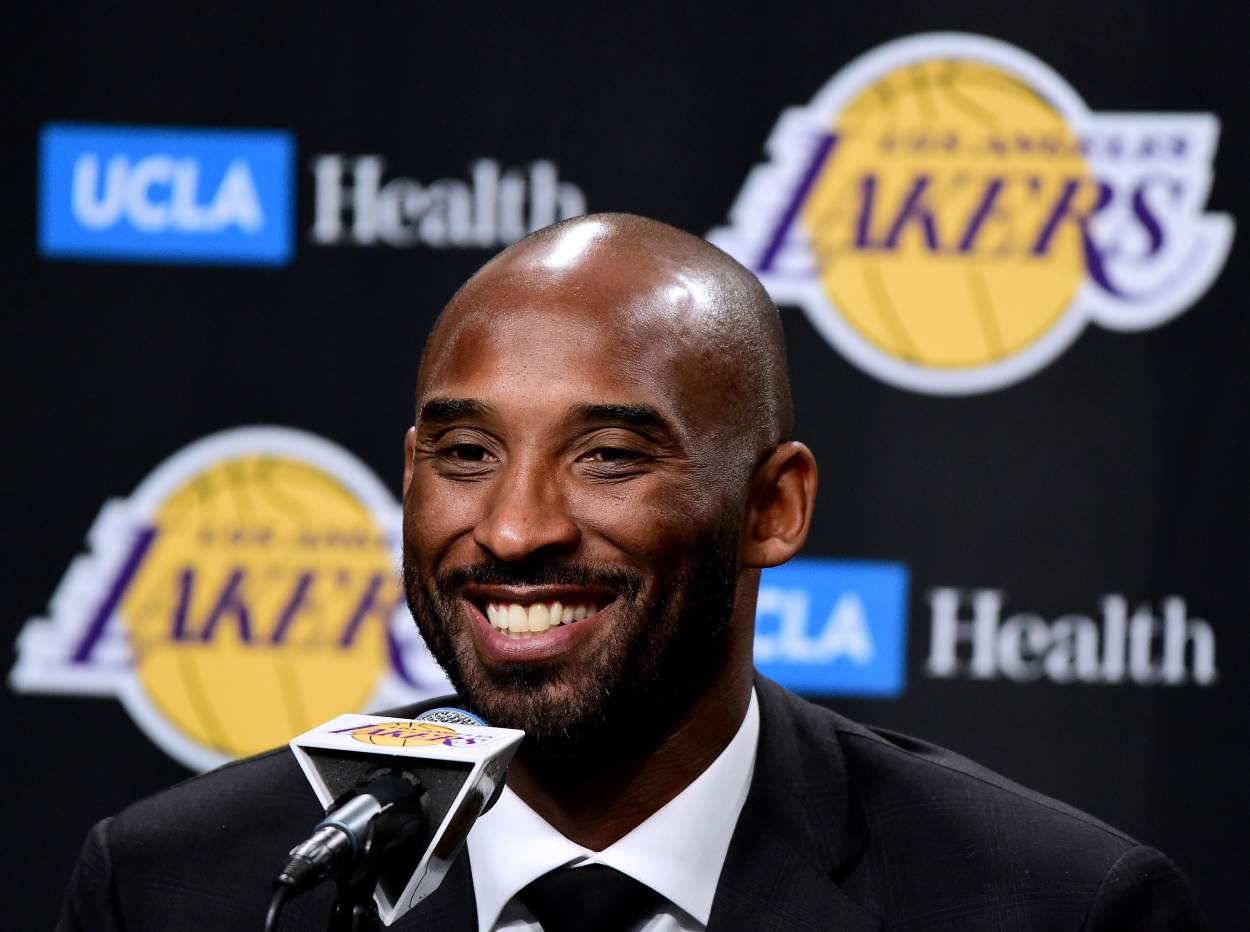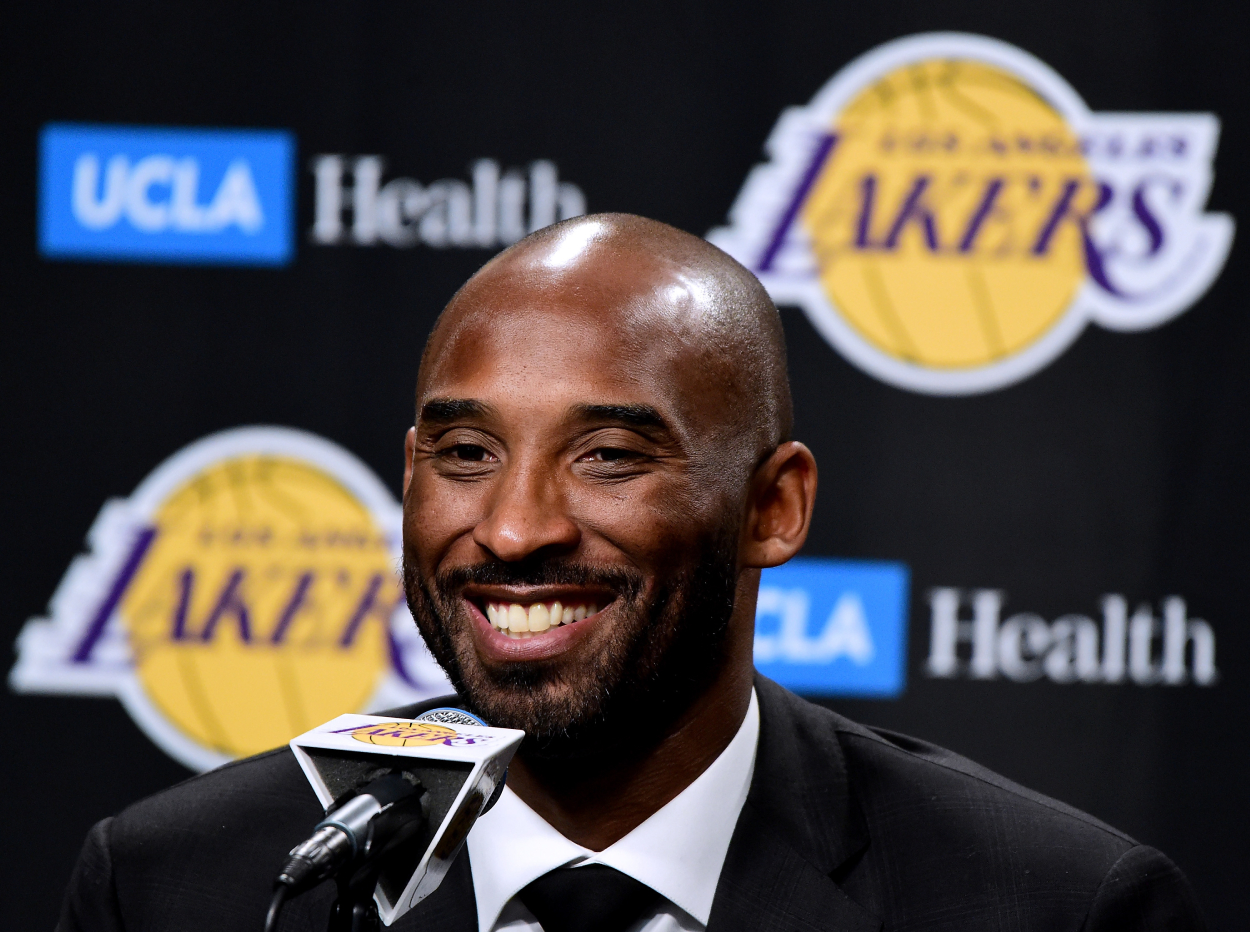 Grover, who trained both Jordan and Bryant, recently appeared on The Complex Sports Podcast to discuss his new book, and he shared a Kobe story no one had ever heard before.
"We finished a game, Kobe and I decide to go out to eat in a restaurant … and he goes, 'I need a table for four.' I'm like, 'It's just the two of us.' I didn't ask. I didn't ask," Grover said on the May 18 episode.
Grover then said that two men came up and asked if they could sit with them since there were two free seats, but Bryant wouldn't let them.
"Kobe said, 'These seats are taken,'" Grover said to Complex. "I'm like, 'Man, am I working this guy out too hard? He's starting to hallucinate a little bit.'"
Bryant's former trainer then added that the two men probably thought Kobe was just being a jerk, so he finally decided to ask about the two open seats.
"I said, 'Kobe, who are those seats filled with?'" Grover said. "He goes, 'Wherever I go' … where they say, 'everyone tries to hide their skeletons,' he goes, 'I bring everything and all of me with me. The good, the bad, the indifferent. And those seats are for those individuals because they make me who I am.' So, he's talking about his alter ego, the mamba mentality."
Grover then also said that there were even drinks for the other two empty seats.
"There were drinks sitting all the way around," he added. "And then those other two drinks, they were sitting there before he was getting ready to leave; I just kind of looked at him. There was two shots of tequila. He walked out, and I took the two shots real quick. You can't leave good tequila on the table."
At least Bryant had plenty of money to spend on that good tequila.
Kobe Bryant is an NBA legend
He may have been unconventional at times, but Bryant's alter ego made him an NBA legend.
Bryant led the Lakers to five NBA championships, and he played in the finals on two other occasions.
Here's a look at his other career accomplishments:
18-time All-Star
2007-08 NBA MVP
Two-time NBA Finals MVP
Two-time NBA scoring leader
33,643 career points (fourth all-time)
Bryant's Mamba mentality didn't just make him a star; it also helped him become one of the greatest players to ever dribble a basketball. He was one of the best to ever do it.
Stats courtesy of Basketball Reference