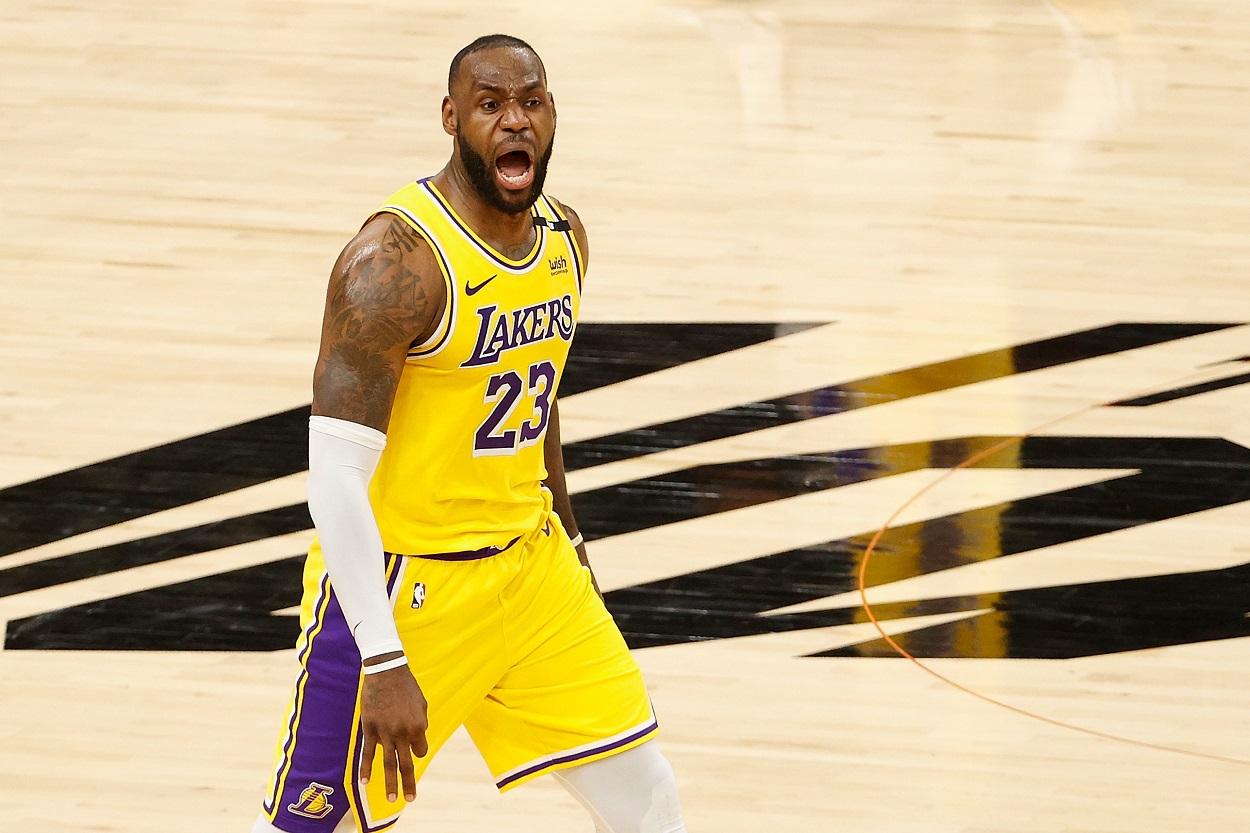 What the LA Lakers Depth Chart Looks Like After Their Frenzy of Free Agent Signings
A glimpse at what the depth chart for the Los Angeles Lakers looks like after they signed a number of free agents.
As the Los Angeles Lakers only had a handful of players under contract for the 2021-22 NBA season, the 17-time champs obviously had many roster spots to fill heading into free agency. And with the hefty salaries of LeBron James and Anthony Davis already locked in, that job got a lot tougher when they brought on the big contract of Russell Westbrook, meaning there wasn't a ton of money to throw around. But that didn't stop Lakers GM Rob Pelinka from making several notable moves over the first two days of free agency.
On Monday, Pelinka brought back four former Lakers by agreeing to terms with Trevor Ariza, Kent Bazemore, Wayne Ellington, and Dwight Howard. On Tuesday, the Lakers added Malik Monk, Carmelo Anthony, and Kendrick Nunn to the mix. And more will be on the way as LA still has a few spots left to fill before this frenzy concludes. So let's take a gander at what the LA Lakers' depth chart currently looks like, and we'll be sure to tack on the latest additions as they roll in.
Center: Marc Gasol, Dwight Howard
After Spain was defeated in the quarterfinals of the Olympics by the United States, Marc Gasol, who some thought may retire, announced he would be returning to the Lakers to play out the final year of his contract. Gasol, of course, was benched last season when LA brought in Andre Drummond, but with Drummond signing with the Philadelphia 76ers, he apparently feels comfortable enough for what will likely be his final NBA season.
And speaking of the Sixers, Dwight Howard returns for a third stint with the Lakers after spending the 2020-21 season in Philly, where he averaged 7.0 points and 8.4 rebounds in just over 17 minutes per game. Howard was a key contributor to the Lakers' title run in 2020 and is clearly looking to duplicate that success.
Power forward: Anthony Davis, Carmelo Anthony, Alfonzo McKinnie
Anthony Davis will obviously eat up a lot of minutes at power forward, but this is one position where the Lakers still have more work to do as Montrezl Harrell and Kyle Kuzma, the latter of whom split time at power forward and small forward, are both now gone. Alfonzo McKinnie, who stands 6-foot-8, could see some action at the position if LA doesn't bring in anyone else.
For now, it seems Davis' backup would be newly-acquired Carmelo Anthony, who's played power forward for the last two seasons with the Portland Trail Blazers. With Portland going in a new direction, Anthony joining the Lakers seemed like a no-brainer for both sides, and the 37-year proved last year that he's still got something left in the tank.
In 69 games with the Blazers last season, 'Melo averaged 13.4 points and shot career highs from both the 3-point line (40.9%) and the free-throw line (89%). He's never been strong defensively, but with better shot blockers to back him up than he had in Portland, it might not show as much.
Small forward: LeBron James, Trevor Ariza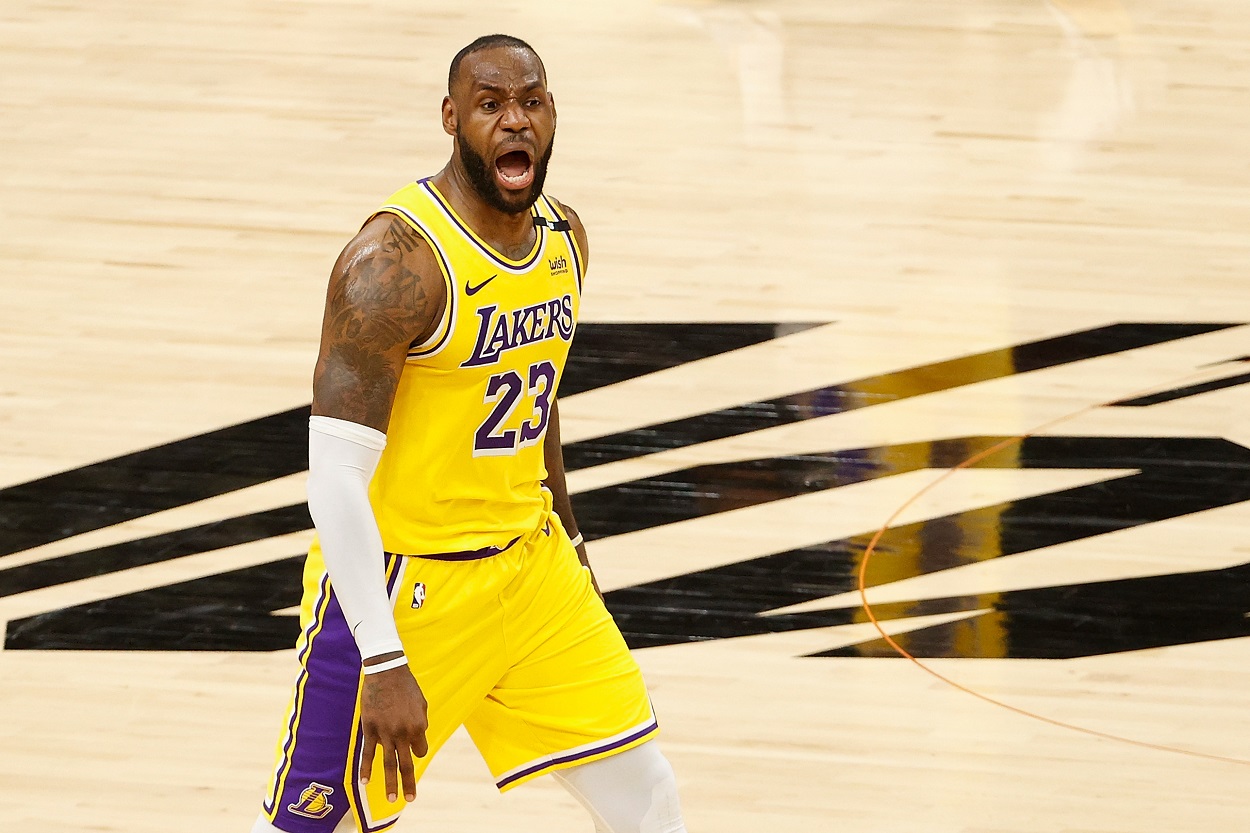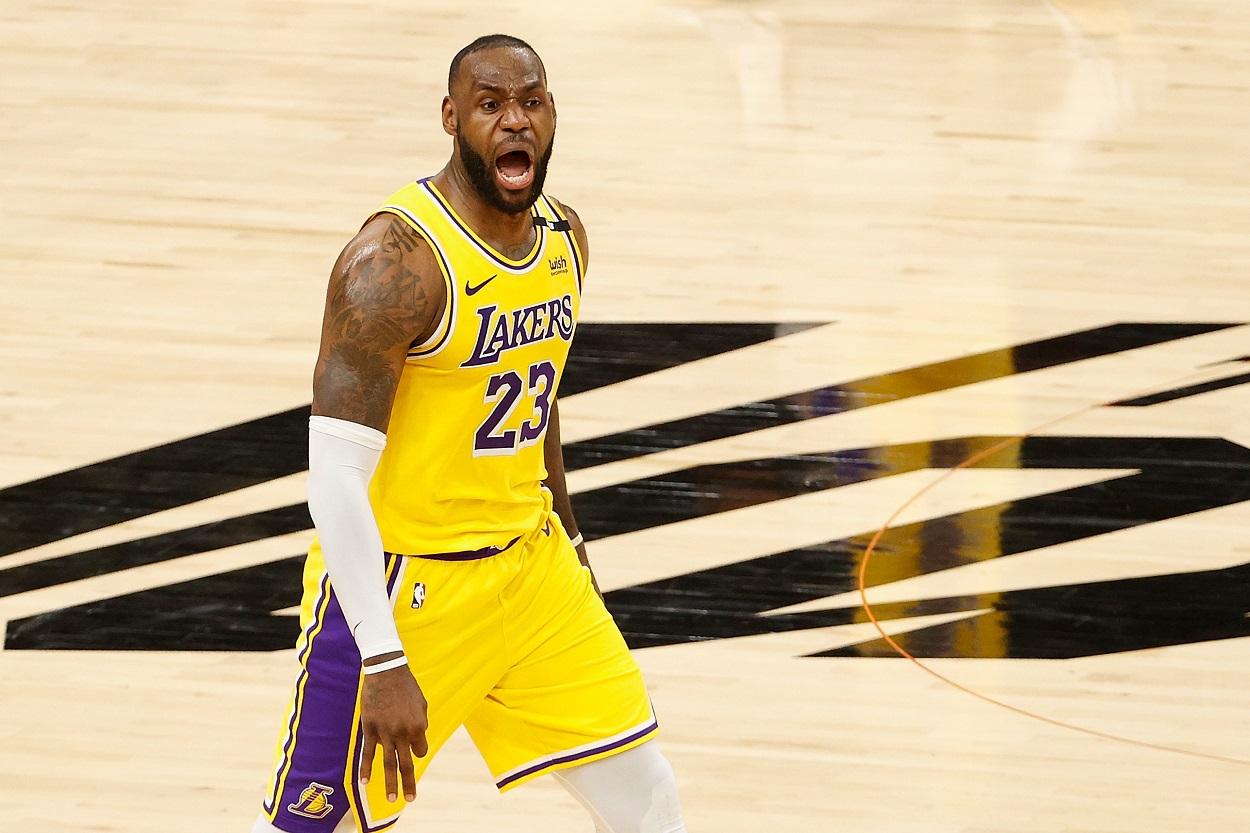 The small forward position is clearly another area where the Lakers need to add a little more depth. Yes, LeBron James is LeBron James, but "The King" will be entering his 19th NBA season this fall and appeared in just 45 games this past season. He turns 37 in December, and while he is expected to be at 100% once the 2021-22 season begins, he can't play a massive amount of minutes forever, right?
James' current backup isn't much younger as the Lakers brought back Trevor Ariza, who turned 36 on June 30, for a second stint with the team. Ariza last played for the Lakers in 2009, aiding Kobe Bryant and Pau Gasol to help LA to a 15th championship, and has since played for the Rockets, Pelicans (when they were still the Hornets), Wizards, Suns, Kings, Blazers, and, most recently, the Miami Heat.
Shooting guard: Wayne Ellington, Talen Horton-Tucker, Malik Monk, Kent Bazemore
Three shooting guards are new additions to the Lakers…well, at least for this season, that is. Kent Bazemore played 23 games for the Lakers in 2013-14 and comes to LA after playing last season with the Golden State Warriors, with whom he averaged 7.2 points while shooting 44.9% from the floor and 40.8% from the 3-point line. Wayne Ellington appeared in 65 games for the Lakers in 2014-15 and played the 2020-21 campaign with the Detroit Pistons, averaging 9.6 points while shooting 44.1% from the field and 42.2% from beyond the arc.
But the most intriguing addition by far at this position, perhaps even overall, is the youngest signee of the bunch, 23-year-old Malik Monk, who might just sneak in and steal the starting spot, which right now would likely belong to Ellington. Monk was the 11th overall pick of the 2017 NBA draft and just wrapped up his rookie contract with Michael Jordan's Charlotte Hornets, who chose not to extend him a qualifying offer as they selected UConn star James Bouknight with the exact same pick in this year's draft.
Monk has appeared in 233 NBA games thus far but has started only one of them. But he's improved every season and averaged career highs in points (11.7), field goal percentage (43.4%), and 3-point percentage (40.1%) in 2020-21. Like many of the new players, his defense could use some improvement, but that's what Lakers head coach Frank Vogel does best.
The signing of these three players seemed as if this could be the end of Talen Horton Tucker's tenure in LA, but the Lakers claimed they would match any offer (he was a restricted free agent) and someone must have upped the ante as they've re-signed him to a three-year/$32 million deal.
Point guard: Russell Westbrook, Kendrick Nunn
The Lakers pulled off what was easily the biggest blockbuster deal of this NBA offseason by acquiring Russell Westbrook from the Washington Wizards in exchange for Kuzma, Harrell, Kentavious Caldwell-Pope, and the No. 22 pick in the NBA draft. Many believe Westbrook won't fit it alongside James and Davis, but that obviously remains to be seen.
The Lakers pulled off another surprise on Tuesday as they signed now-former Miami Heat point guard Kendrick Nunn to a two-year deal. Nunn, who averaged 14.6 points in 2020-21, reportedly received an offer for more money with the New York Knicks, but the 26-year-old apparently wanted a better shot at a ring and signed with LA for $10 million. At 26, Nunn also adds some much-needed youth to a Lakers roster that now includes eight players aged 32 or older and five aged 35 or older.
Stats courtesy of Basketball Reference, Contract info courtesy of Spotrac