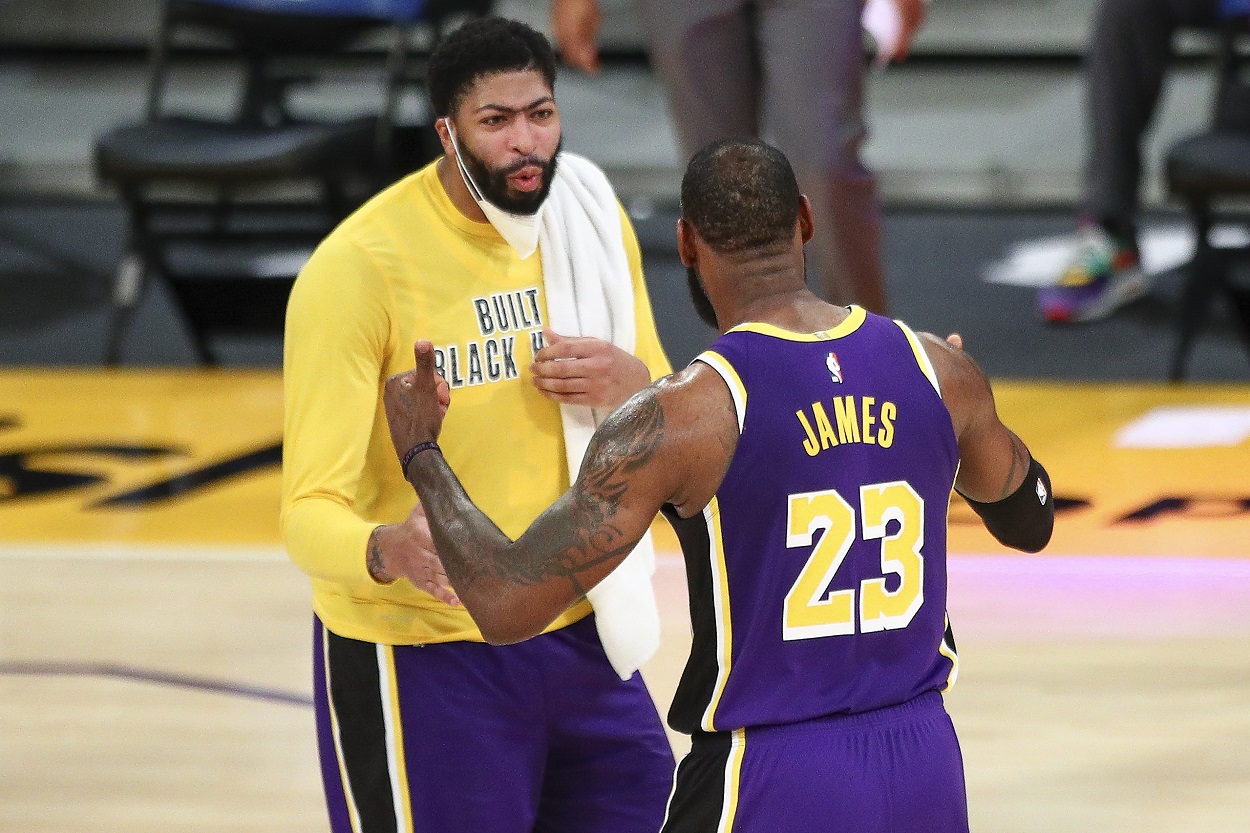 Why Isn't Anthony Davis Switching Back to No. 23 Since LeBron James Is Reverting Back to No. 6?
A look into why Anthony Davis won't be returning to No. 23 as LeBron James reverts back to No. 6.
It's not a good thing for the Los Angeles Lakers when the biggest thing we have to discuss about the team while the NBA playoffs are still happening is what's going on with the jersey numbers of Anthony Davis and LeBron James for the 2021-22 season. But seeing as how AD, LeBron, and company were somewhat easily knocked out of the postseason in the first round by Devin Booker and the Phoenix Suns, that's where we're at.
For those unaware, James is switching from No. 23 back to No. 6, the number he wore during his four-year run with the Miami Heat. It was thought that Davis might take the No. 23, which he wore for seven seasons with the New Orleans Pelicans. LeBron actually attempted to give No. 23 to AD when he first arrived in LA back in 2019 but that wasn't allowed to happen, which is why Davis took No. 3. And he's apparently going to stick with it moving forward for a number of reasons, which we'll dive into in just a moment.
LeBron James attempted to give No. 23 to Anthony Davis when AD first came to the Lakers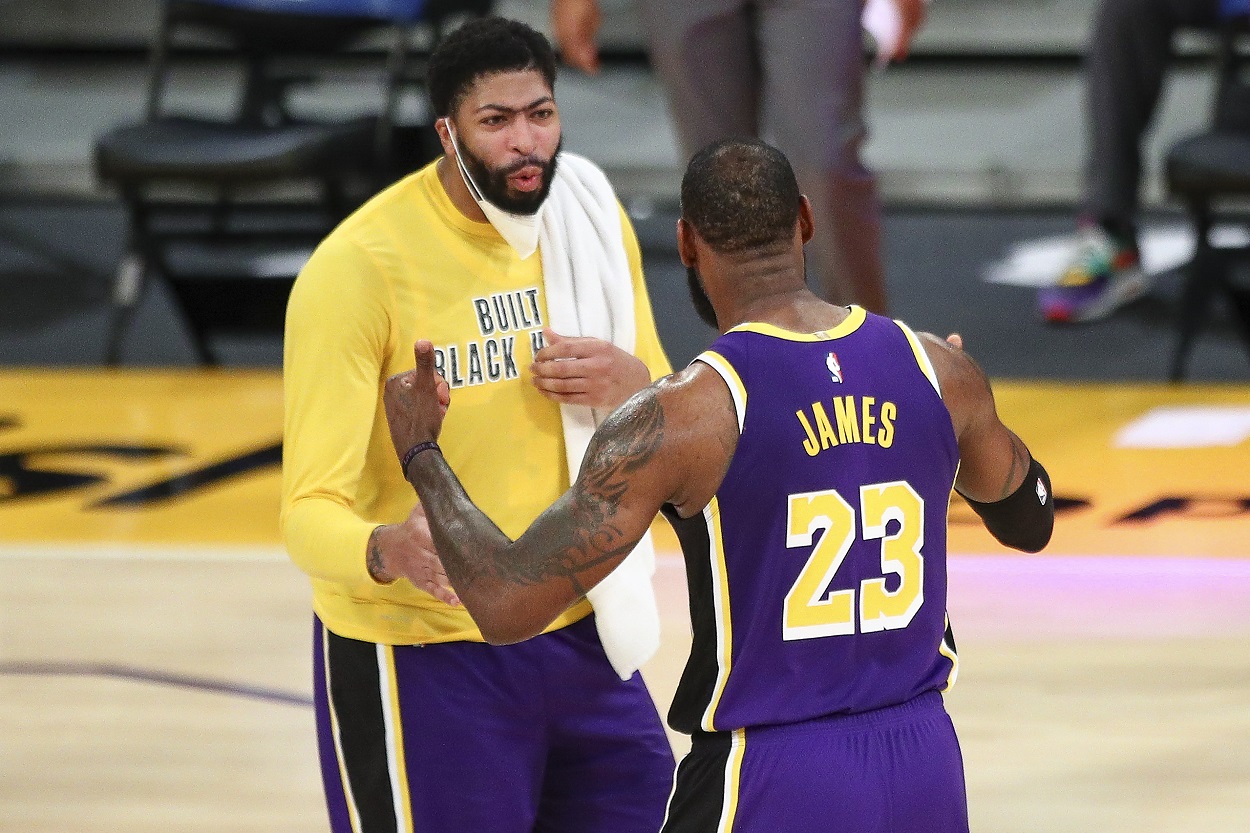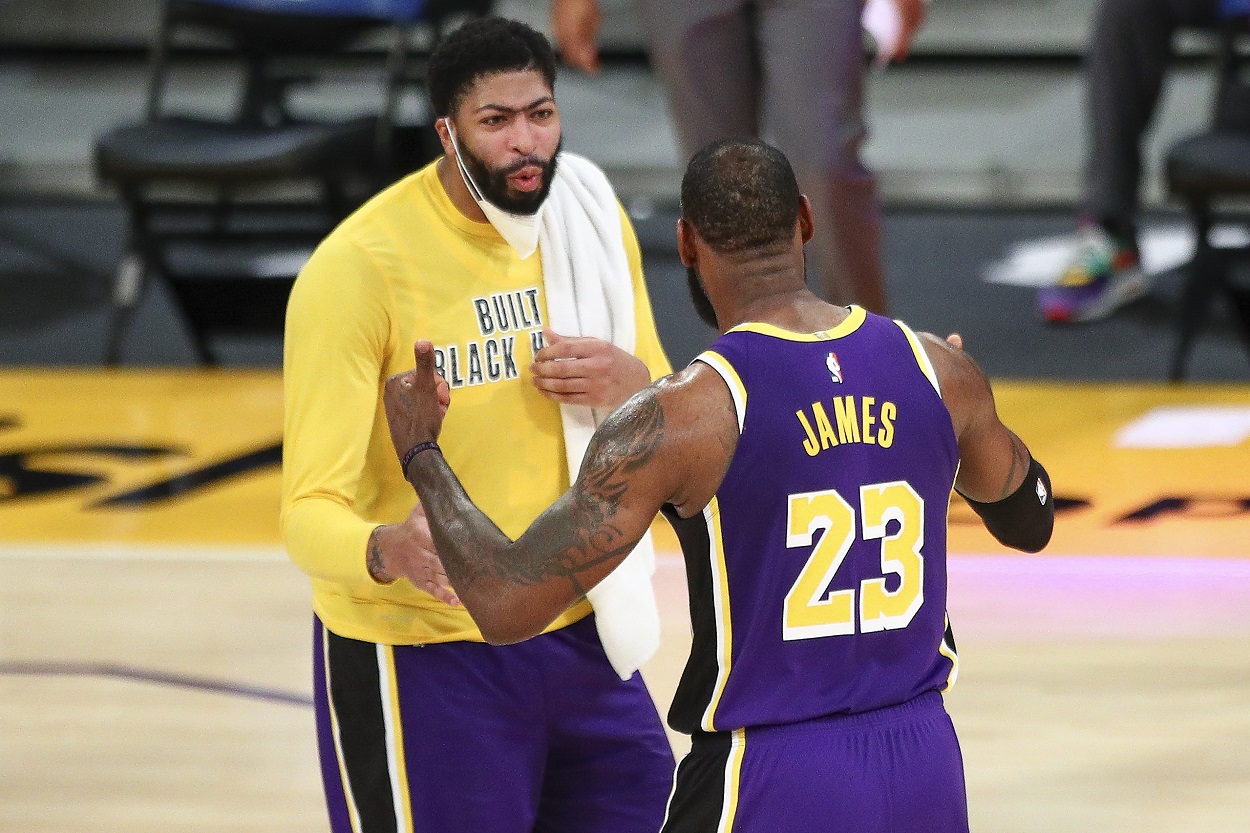 When Davis got his long-awaited wish and was traded to the Lakers in the summer of 2019, LeBron attempted to gift No. 23 to his new sidekick, even going as far as to post a No. 23 Davis jersey on Instagram as the two posed together for their first picture as teammates.
However, the switch wasn't allowed to be made for a number of reasons. For starters, the NBA requires at least one year's notice if a player intends to change numbers. And secondly, Nike wasn't going to allow it to happen as they were already producing No. 23 James apparel for the 2019-20 season. A last-minute change would have apparently cost Nike tens of millions of dollars, so even had the league bent the rules and allowed it, Nike wouldn't have.
LeBron's switch to No. 6 was again put on hold when the 2019-20 season was delayed due to COVID-19, and it was recently reported by The Athletic that the recently-confirmed switch was timed to coincide with the release of Space Jam: A New Legacy, where James will be hooping it up alongside Bugs Bunny wearing No. 6.
Davis has become fond of No. 3 as that's the number he was wearing when he won his first NBA championship
With No. 23 obviously unavailable when he arrived to the Lakers, Davis chose to go with No. 3 as that was a number he wore all the way back in elementary school. And he's certainly done quite well for himself in LA wearing it. In two seasons with the Lakers, AD has averaged 24.5 points, 8.8 rebounds, 3.2 assists, 2.1 blocks, and 1.4 steals in 98 regular-season games, and 25.7 points, 9.1 rebounds, 3.3 assists, 1.5 blocks, and 1.5 steals in 26 postseason games.
Those 26 postseason games are exactly double the amount he played in seven seasons with the Pelicans while wearing No. 23. He obviously never came close to winning an NBA championship in New Orleans but did so in his first season in LA, which is apparently the reason why he's sticking with No. 3, which makes perfect sense. And given the fact he just recently signed a five-year extension, Davis could easily see that No. 3 hanging next to the legendary jersey numbers the Lakers have already retired if he keeps doing what he's doing and wins another title or two.
And he honestly never had a big connection to No. 23 anyway.
AD only wore No. 23 because that's the number he was given in high school
As Davis wore No. 23 not only with the Pelicans, but during his one season at Kentucky and high school as well, he was once asked if he wore the number because of Michael Jordan, which is usually a question anyone wearing No. 23 is asked.
But AD said that Jordan had absolutely nothing to do with it. The only reason he wore it was because that was the number he was given when he was a freshman in high school and he just stuck with it.
Stats courtesy of Basketball Reference