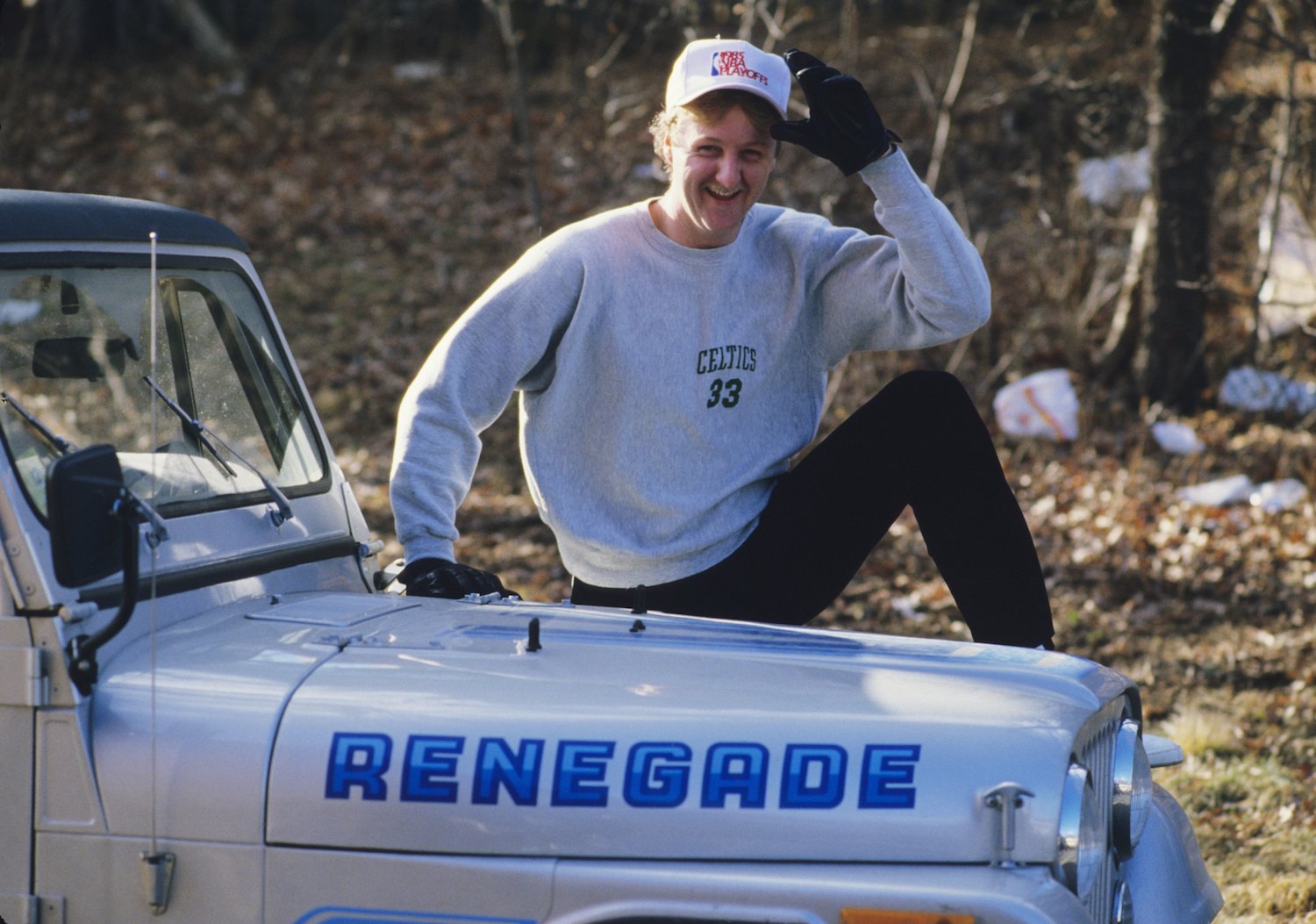 Larry Bird 'Disgusted' More Than a Few People When He Accepted the NBA MVP Award in His Vacation Attire: 'I Knew It Was a Banquet and All That, but I Didn't Care'
Larry Bird may have been a three-time NBA MVP, but he made headlines in 1984 for the wrong reason.
These days, plenty of pro athletes take their fashion seriously. The walk from the parking lot to the locker room has become somewhat of a runway, giving everyone from Patrick Mahomes to Russell Westbrook a chance to show off their latest look. Larry Bird, however, probably would have turned heads for the wrong reasons.
For all of his fame and fortune, Larry Legend preferred to do things his own way and, on the whole, keep it simple. Take, for example, the evening when he received the 1984 NBA MVP Award. Rather than showing up in his finest suit, the Boston Celtics star simply wore a short-sleeved shirt and jeans. Understandably, that choice raised a few eyebrows.
Larry Bird earned his first of three NBA MVP titles during the 1983-84 campaign
Among modern basketball fans, Bird is remembered as more than just a basketball player. The forward stands tall as a living legend who won championships and trash-talked opponents with equal ease. Although that image isn't entirely wrong, it somewhat misses the forest for the trees. Larry Legend was simply a phenomenal talent.
While his college career nearly came to a premature end after an unhappy spell at Indiana University, Bird blossomed at Indiana State. The Sycamores may have failed to win the 1979 NCAA title — you can thank Magic Johnson and Michigan State for that — but Larry Legend more than held his own. He averaged 30.3 points and 13.3 rebounds per outing across three college seasons and then took his talents to Boston.
With the Celtics, the forward didn't miss a beat. He cruised to the 1980 Rookie of the Year title and only kept improving. Boston promptly returned to NBA relevance, winning the 1981 championship, and Larry Legend was at the center of it all.
In 1984, though, he took things to the next level. Bird not only guided the Celtics to another title, but he also took home the NBA Finals and regular-season MVP crowns. With an average of 24.2 points and 10.1 rebounds per game during that campaign, it wasn't Lary Legend's best outing, but he was still more than deserving of the top spot.
While the star wasn't done yet — he'd win three NBA championships and three MVP titles by the time he retired in 1992 — that 1984 success set the stage for an awkward award ceremony.
Receiving the NBA MVP Award in his vacation attire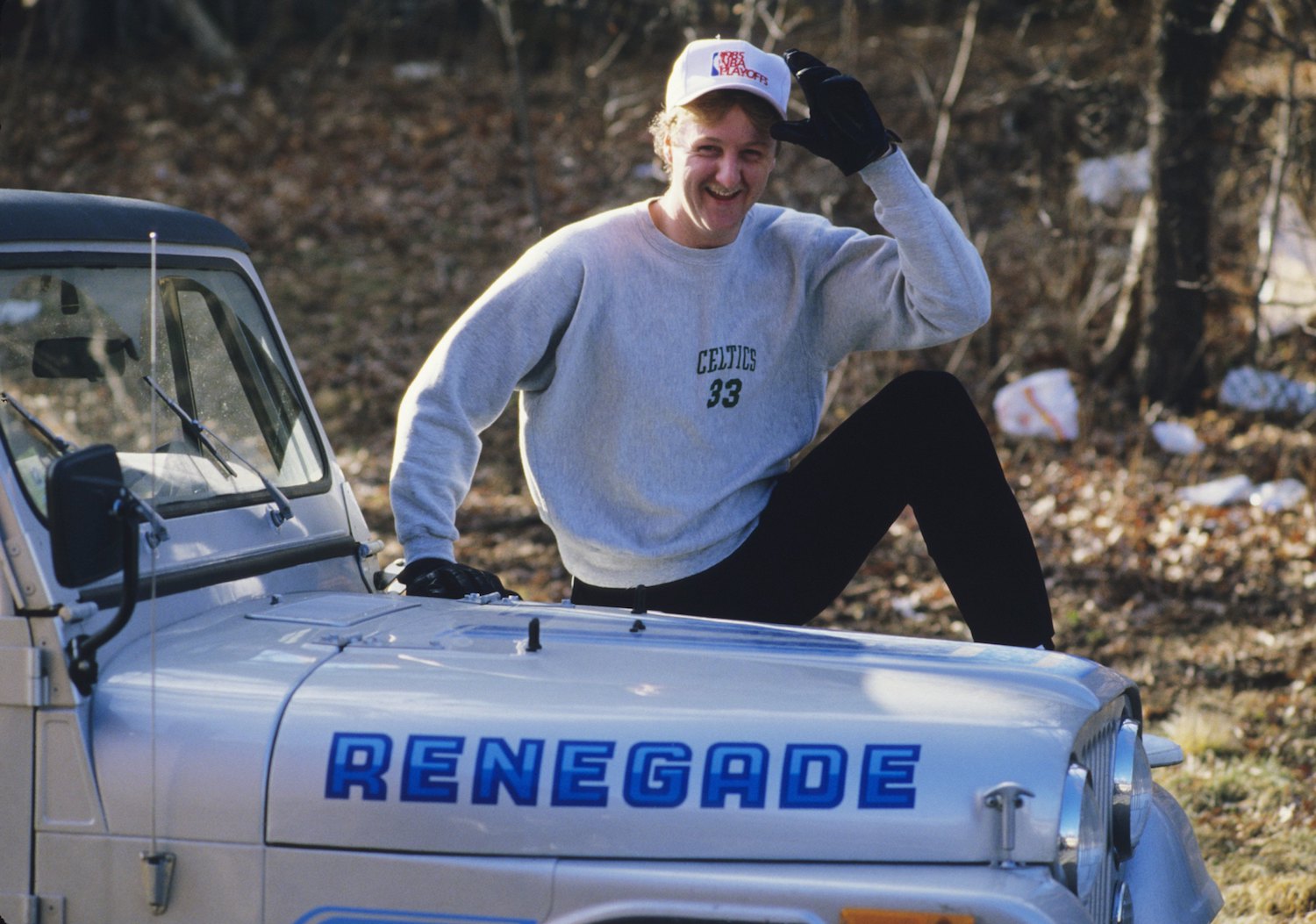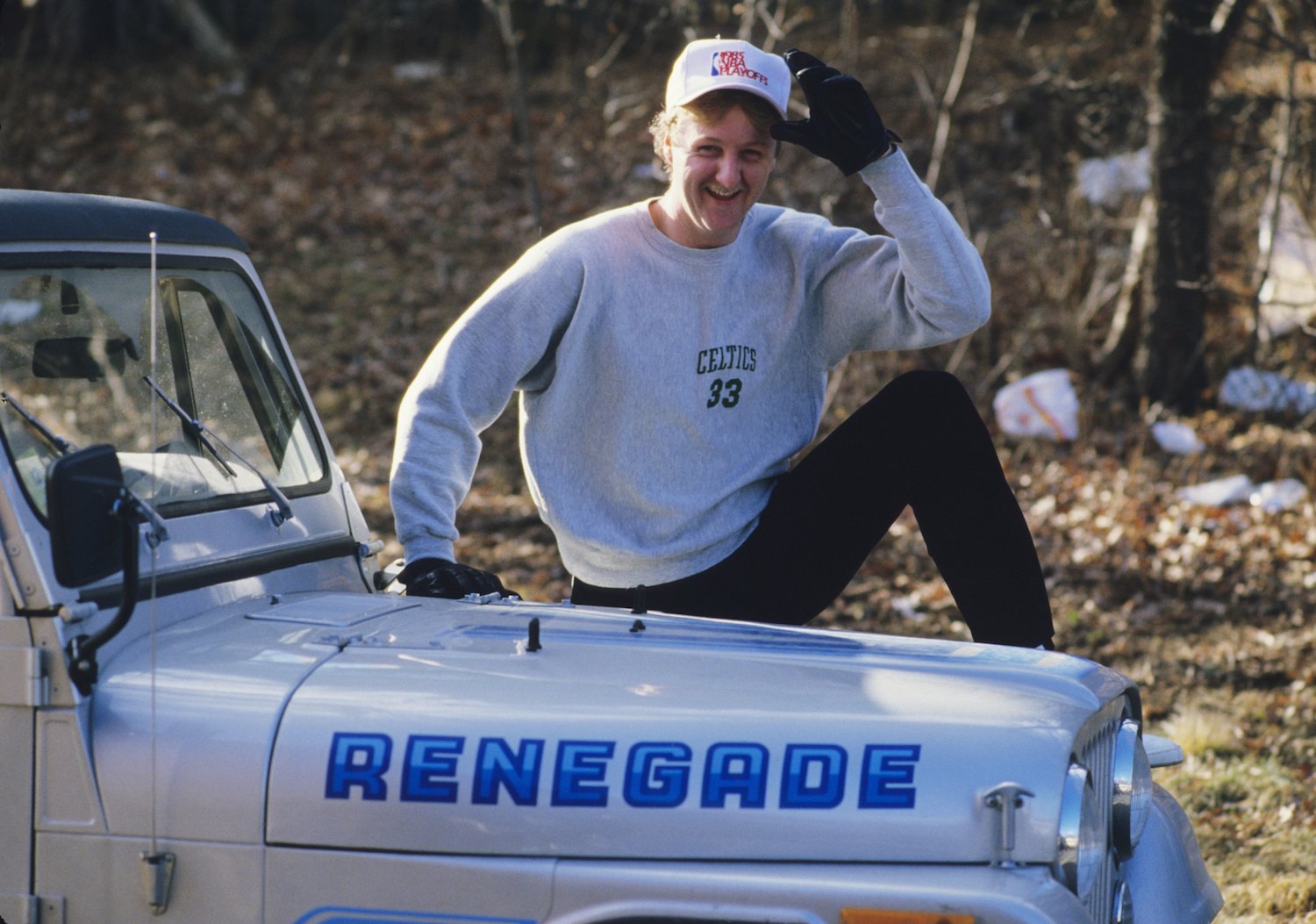 While things didn't have quite the same production value that they do today, the NBA still presented its 1984 end-of-season awards at a banquet in Salt Lake City, Utah. Even though he was poised to receive one of the game's top honors, Larry Legend wasn't too interested in attending.
As explained by Anthony Cotton in a Washington Post story (H/T Los Angeles Times), there was some doubt that the forward would even attend the event. While Kevin McHale was prepared to accept the trophy in his place, the forward did eventually arrive in Utah. Bird, however, was still going to do things his own way.
But even those who predicted his presence weren't prepared to deal with what they saw. Amidst the finery and expensive designer suits, Bird arose to accept his award in a short-sleeved sport shirt and blue jeans.

Anthony Cotton in The Washington Post
Although that choice of outfits may seem like a relatively minor violation of event etiquette — it's not like the forward showed up wearing a bathing suit — Bird still raised some eyebrows. "More than a few people were disgusted," Cotton reported.
Unsurprisingly, the Celtics star had a rather simple explanation for his behavior.
"All I know is that it was summer, which is vacation time for me, and I wear what I want to wear when I'm on vacation," he explained. "It would have been a lot easier for them to just put the award in a box and send it out to Boston, and we could have had a nice party there. … I knew it was a banquet and all that, but I didn't care."
Specifically on the subject of his outfit, the forward also flashed a bit of his signature confidence.
"Just because the league wanted me to do something didn't mean I had to," Bird added. "The funny thing about people being mad because I didn't wear a suit is that I could buy two to their one, so what's the difference?"
That move wasn't anything out of the ordinary for Larry Bird
In the Washington Post piece, Celtics general manager Jan Volkas was quoted as saying that he wasn't sure if Bird even owned a suit. While that statement was probably a bit hyperbolic, we do know that the forward preferred to keep things simple.
"What most impresses the people who know Bird — from his few new friends in Boston to those in Terre Haute, where Indiana State is located, to the French Lickers who have known him since he was an itty-bitty thing with a basketball under his arm — is that nothing has changed him," John Papanek explained in a 1981 Sports Illustrated feature. "Not the celebrity. Not the money — $650,000 per year. Nothing."
According to that story, Larry Legend found enjoyment through a few simple pleasures. You'll note that wearing suits, attending banquets, and accepting awards are nowhere to be found on the list.
"The quintessential team player in the quintessential team game still wears blue jeans and baseball caps, and he still derives a third of his pleasure from being alone with a basketball and a goal to shoot at. Another third comes from being part of a team," Papanek continued. "The rest of his pleasure comes from winning, mowing his lawn, drinking beer, hunting squirrels, fishing, playing golf, and being with friends and family."
Say what you will about Larry Bird's fashion choices, but the man clearly knew exactly who he was.
Stats courtesy of Sports Reference and Basketball Reference