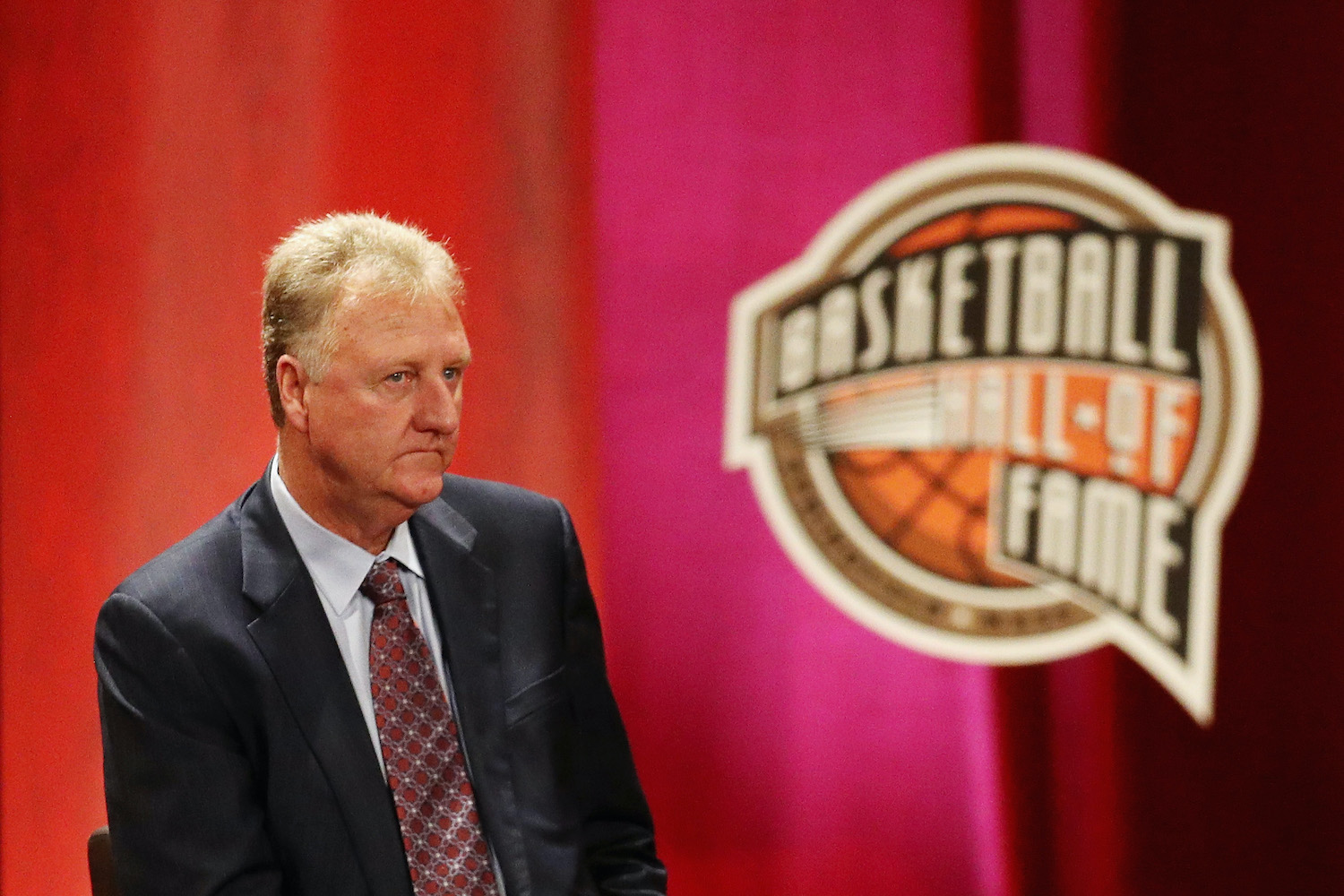 Larry Bird Made $24 Million in the NBA but Refused to Appear at a Neighborhood Bar Mitzvah for $25,000
There are some things that money simply can't buy. One of those things, it seems, is Larry Bird's presence at a bar mitzvah.
During his time on the NBA hardwood, Larry Bird earned a reputation as one of the top talents in all of basketball. As you might expect, that star status brought him both fame and fortune. While the forward earned a shade over $24 million with the Boston Celtics, he wasn't exactly prepared to sell out in pursuit of the almighty dollar.
Take, for example, one anecdote that emerged from Bird's personal life. On one occasion, a neighbor apparently offered the Celtics star $25,000 to appear at a bar mitzvah. Larry Legend, however, simply wasn't interested.
Larry Bird turned a legendary NBA career into $24 million in salary
In recent years, professional sports salaries have gone through the roof. While things were a bit different in the 1980s, Larry Bird still managed to make a pretty penny playing professional basketball.
Although a bad experience at Indiana University almost ended Bird's basketball career before it ever truly begun, the forward made a name for himself with the Indiana State Sycamores. While he couldn't quite claim the NCAA title, Larry Legend did show enough talent to join the Boston Celtics as the sixth overall pick of the 1979 NBA Draft.
While he only earned $650,000 per season for his first five years in the Association, Bird quickly proved his NBA worth and began to command a larger salary. The sharpshooter earned 1979 Rookie of the Year honors and, in 1981, claimed his first NBA title. His wages then jumped to $1.8 million per year beginning in the 1984-85 campaign, which coincided with some of Larry Legend's best basketball.
By the time his career came to an end, Bird had won three NBA titles, taken home three NBA MVP crowns, and established himself as a living basketball legend. He also took home a shade over $24 million in total salary, which, while it might seem modest by today's standards, was still a sizable sum.
Refusing to appear at a bar mitzvah and turning down Harvard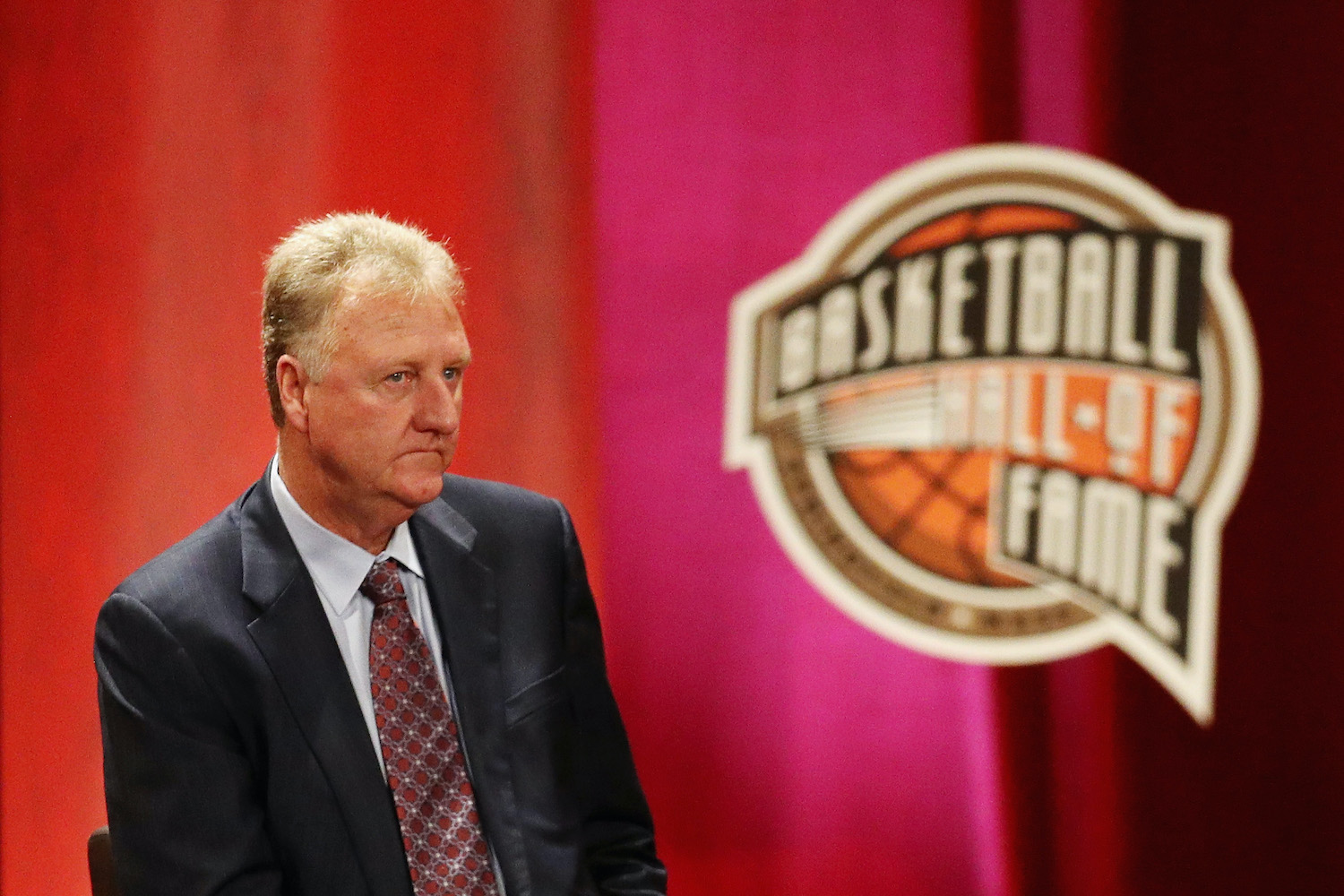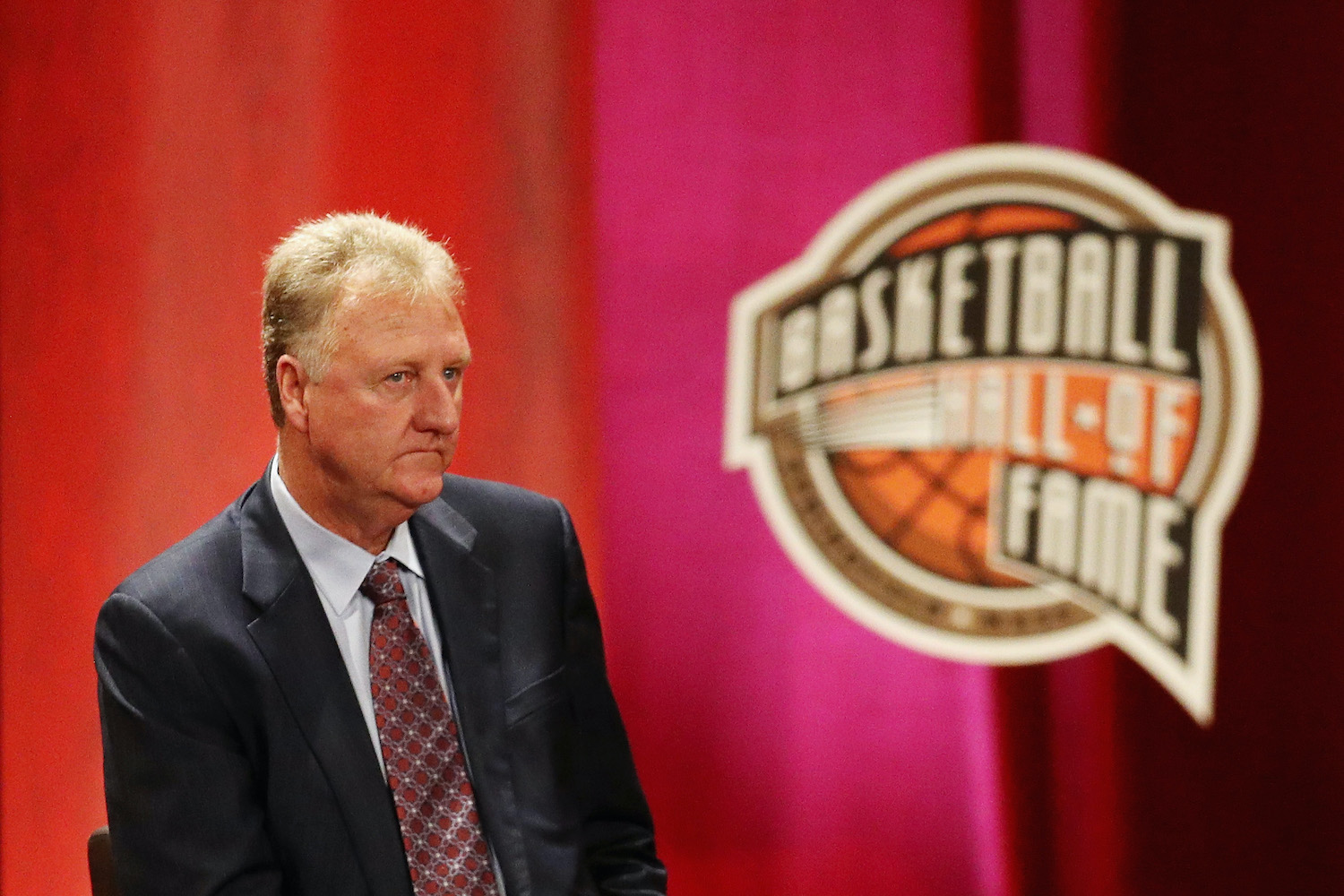 Despite earning multiple millions of dollars in salary, Larry Legend wasn't the type of guy to be motivated by money. If anything, he turned down easy opportunities to earn some quick cash simply because they weren't his style.
"Bird has always been remarkably honest. He lays it all out plain, and no amount of cajoling will get him to reconsider his priorities," Frank Deford explained in an old Sports Illustrated story (H/T Internet Archive). "Bird was once offered $25,000 to make a brief appearance at a bar mitzvah being held only a block from his suburban Boston house and rejected it out of hand."
The Celtics star wasn't biased against bar mitzvahs, either. Deford also recounted an instance when Bird rejected three straight offers from some big-name suitors.
'I have three things, Larry," [attorney Bob]Woolf began. "Derek Bok, the president of Harvard, would like you to address the freshman class this fall."

"No."

"SPORTS ILLUSTRATED wants you to pose for a cover."

"No."

"LIFE magazine wants to do a photo essay on you, but you won't have to pose. The photographer will…"

"No."

Frank Deford, Sports Illustrated
Then, with a touch of his dry wit, Bird fired a shot back at his attorney. "Mr. Woolf, I thought you told me this was an important call," he said.
Larry Bird was never one for big-money interests
In fairness to Larry Bird, he was at least consistent. Not only did the forward have no problem turning down chances to earn money, but he also kept his hobbies pretty simple.
"What most impresses the people who know Bird — from his few new friends in Boston to those in Terre Haute, where Indiana State is located, to the French Lickers who have known him since he was an itty-bitty thing with a basketball under his arm — is that nothing has changed him," John Papanek wrote in a 1981 Sports Illustrated feature. "Not the celebrity. Not the money — $650,000 per year. Nothing."
The story also detailed Bird's preferred sources of pleasure. Unsurprisingly, they were all pretty ordinary.
"The quintessential team player in the quintessential team game still wears blue jeans and baseball caps, and he still derives a third of his pleasure from being alone with a basketball and a goal to shoot at. Another third comes from being part of a team," Papanek continued. "The rest of his pleasure comes from winning, mowing his lawn, drinking beer, hunting squirrels, fishing, playing golf, and being with friends and family."
When you've got humble interests like that, scoring an extra $25,000 suddenly seems much less important.
Financial data courtesy of Spotrac.