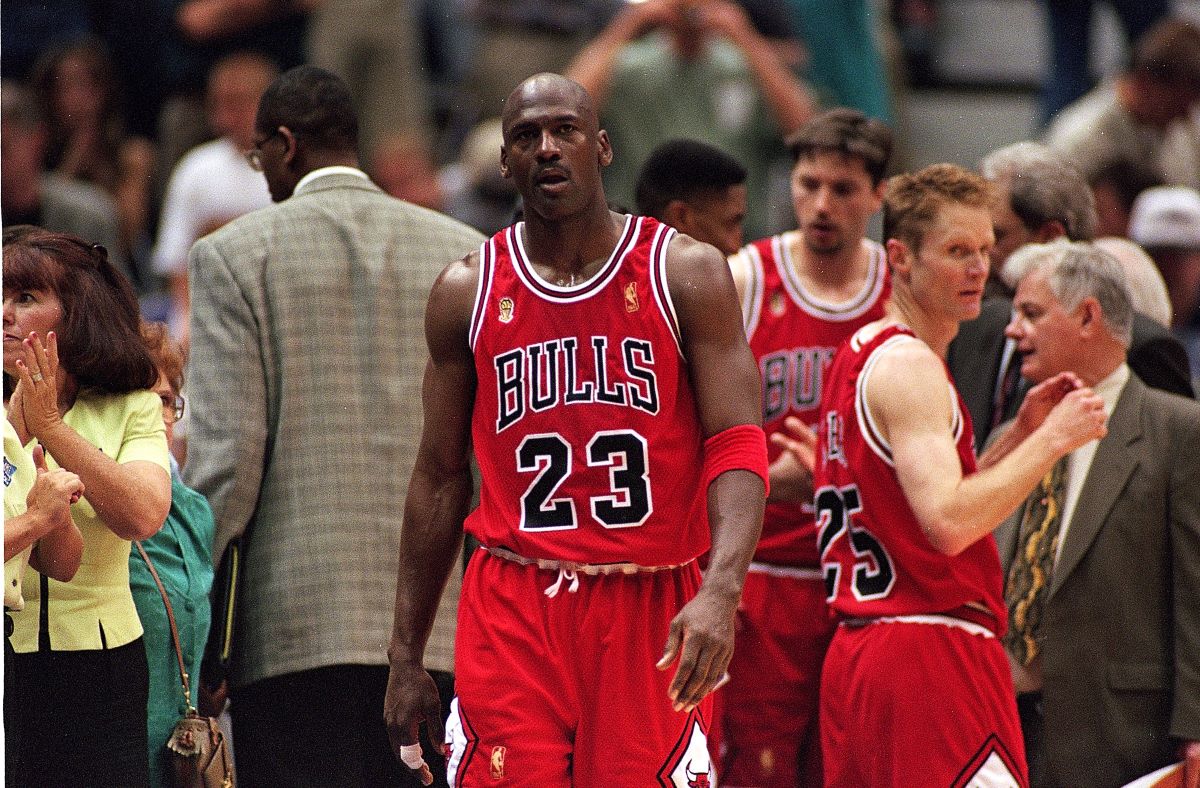 A Young Michael Jordan Was Furious With the Chicago Bulls When They Traded for an NBA Legend: 'I Have No Comment. Just Say I Am Unhappy'
Michael Jordan was notoriously hard to please as a person and as a player, but once his unhappiness went so far that he was enraged at the Chicago Bulls organization when they acquired an NBA legend and future Hall of Famer with whom MJ once had issues.
Michael Jordan had no shortage of spats across his 15-year career. He seemed an equal-opportunity instigator — teammate or opponent. If you got in Jordan's way of winning, you were a target. That was once true even when a future Hall of Famer joined MJ and the Chicago Bulls.
The organization added George Gervin at the beginning of Michael Jordan's second NBA season in a trade with the San Antonio Spurs, and Jordan was not pleased about it.
Chicago believed the Iceman was an answer to the team's backcourt issues
Gervin joined the Bulls at age 33 in the twilight of his legendary career. The hope was that even in his 13th NBA season, the Iceman could provide a scoring punch Chicago needed. He had just averaged 21.2 points in 72 games the season prior.
It was the 11th consecutive season the famed scorer had averaged more than 20 points per game.
Bulls vice president Jerry Krause was excited about the trade, per an article in the Chicago Tribune:
"We feel we have acquired a guy who is a future Hall of Famer," Krause said. "He still has a lot left and we have solved a lot of problems in the backcourt with him."
Michael Jordan disagreed.
MJ made it clear he was not happy with the trade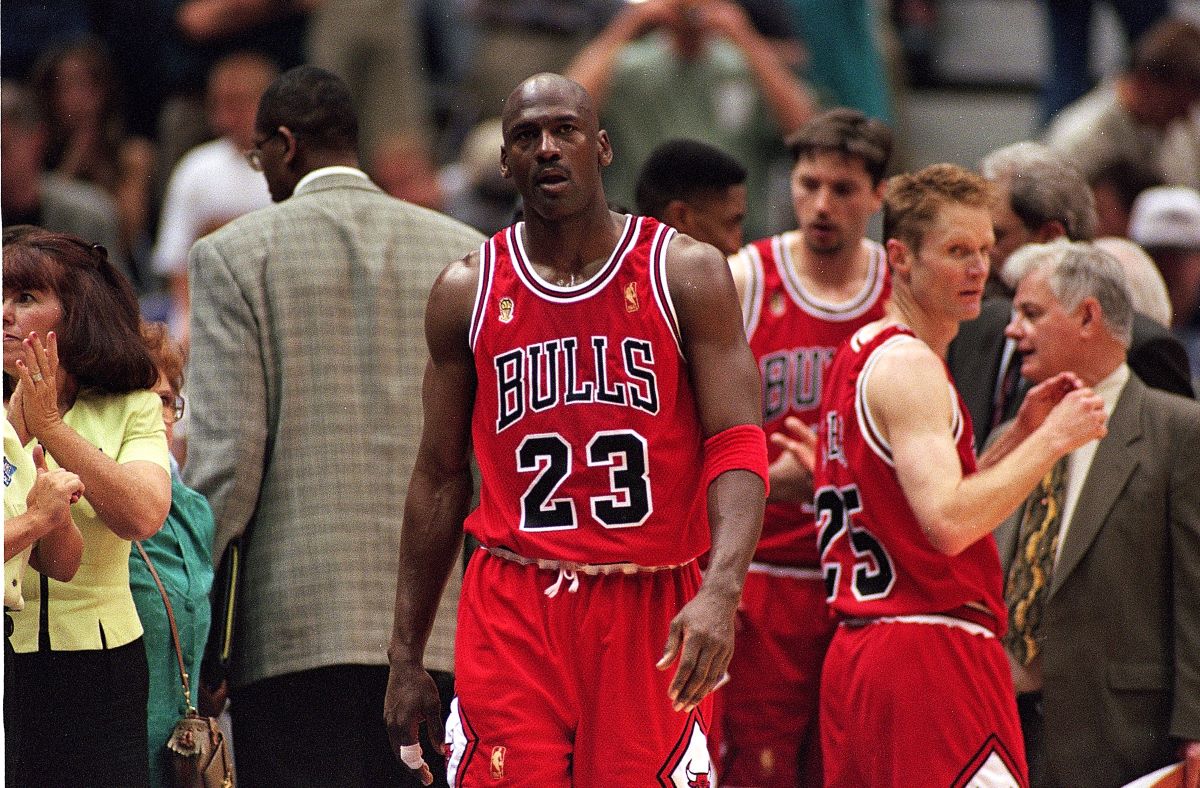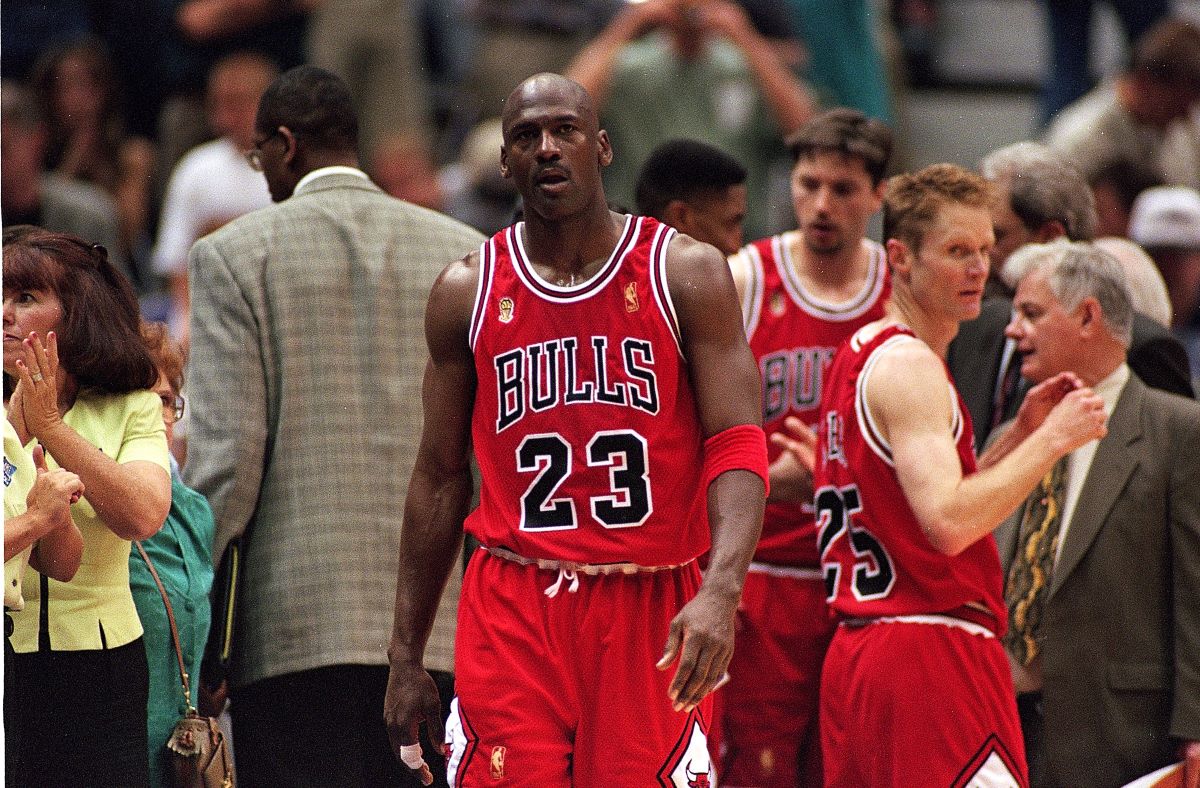 His Airness was already in grudge-holding mode as a 22-year-old. Jordan had issues with Gervin stemming from the former's first all-star experience as a rookie. The veteran Spur had helped put together a little hazing for MJ at the 1984-85 mid-season bash — although he didn't know it at the time, Gervin had messed with the wrong rookie.
Immediately upon hearing the news, Jordan made his irritation with the move known.
"I have no comment on the trade. Just say I am unhappy."

Jordan on the Bulls acquisition of Gervin
Allegedly, according to the Tribune, Gervin was part of an effort to make Jordan look bad during his premier all-star appearance. Reportedly, a handful of members of the Eastern Conference All-Stars conspired to ice Jordan out of the offense to teach him a lesson.
His East teammates also decided to leave MJ alone to guard Gervin, marooning the rookie on an island with one of the NBA's all-time great scorers.
"These guys will be alright," Krause said. Apparently, he wasn't yet familiar with Michael Jordan.
Gervin was gone after one season and Jordan became a superstar the next
The future six-time champion injured his foot early in the 1985-86 campaign and played in only 18 games. In his stead, the Iceman started 75 times and averaged 16.2 points — his lowest output since his rookie season in the ABA.
Gervin went to Italy the following year, Jordan got healthy, and the rest is history.
The original G.O.A.T. started all 82 games in 1986-87, crossing the 30 point-per-game threshold for the first time in his career, averaging 37.1. It was his first of 10 scoring titles and the first of seven straight.
The lesson, as always — don't cross MJ.
All statistics courtesy of Basketball-Reference.