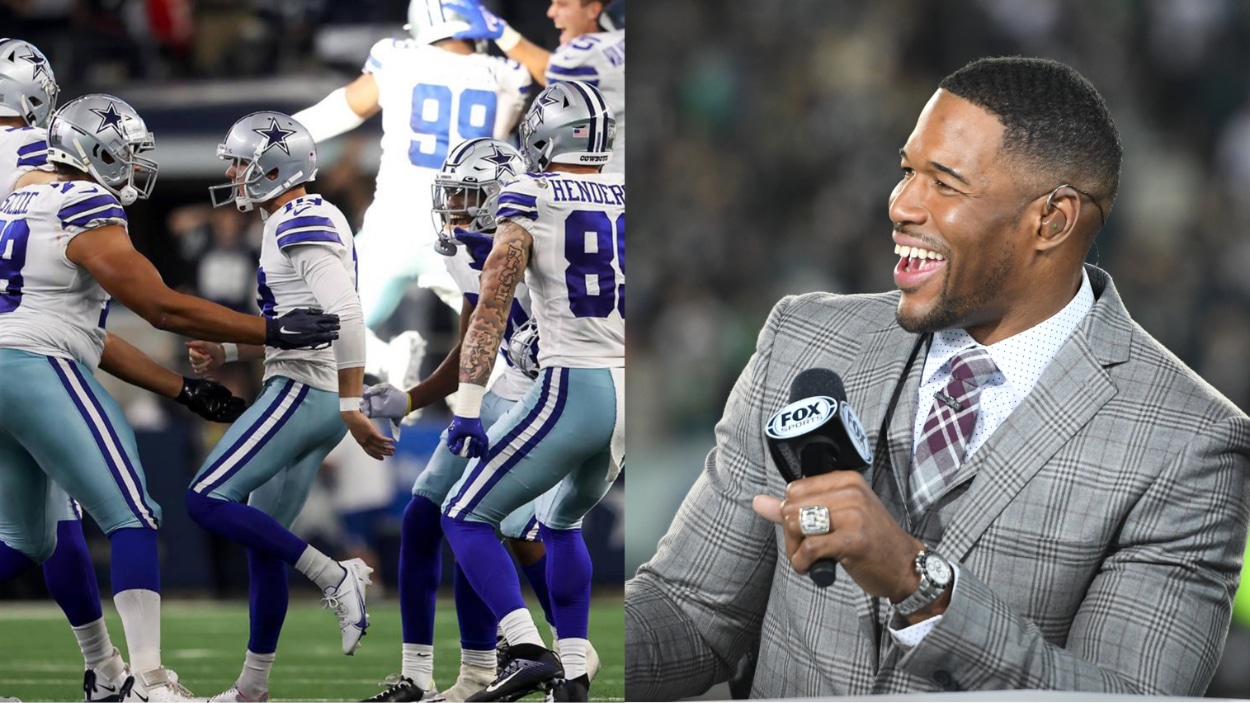 Michael Strahan Roasts the Cowboys Ahead of Upset Win: 'Belief Has an Expiration Date, It Was About 2000'
Michael Strahan spoke too soon when he made fun of Cowboys fans' optimism ahead of the team's shocking Week 2 victory vs. the Bengals.
There is no love lost between former New York Giants pass-rusher Michael Strahan and the Dallas Cowboys. However, it wasn't just Cowboys haters who didn't think the team had a chance on Sunday. Dallas was starting its second-string quarterback, Cooper Rush, and facing the defending AFC Champion Cincinnati Bengals.
Strahan felt comfortable enough with the situation to crack jokes about the Cowboys on the Fox NFL Sunday pregame show. Jerry Jones' squad wasn't having it, though, shutting the Giants Super Bowl champ up and winning a game nearly no one thought they could.
Michael Strahan had jokes on the Fox pregame show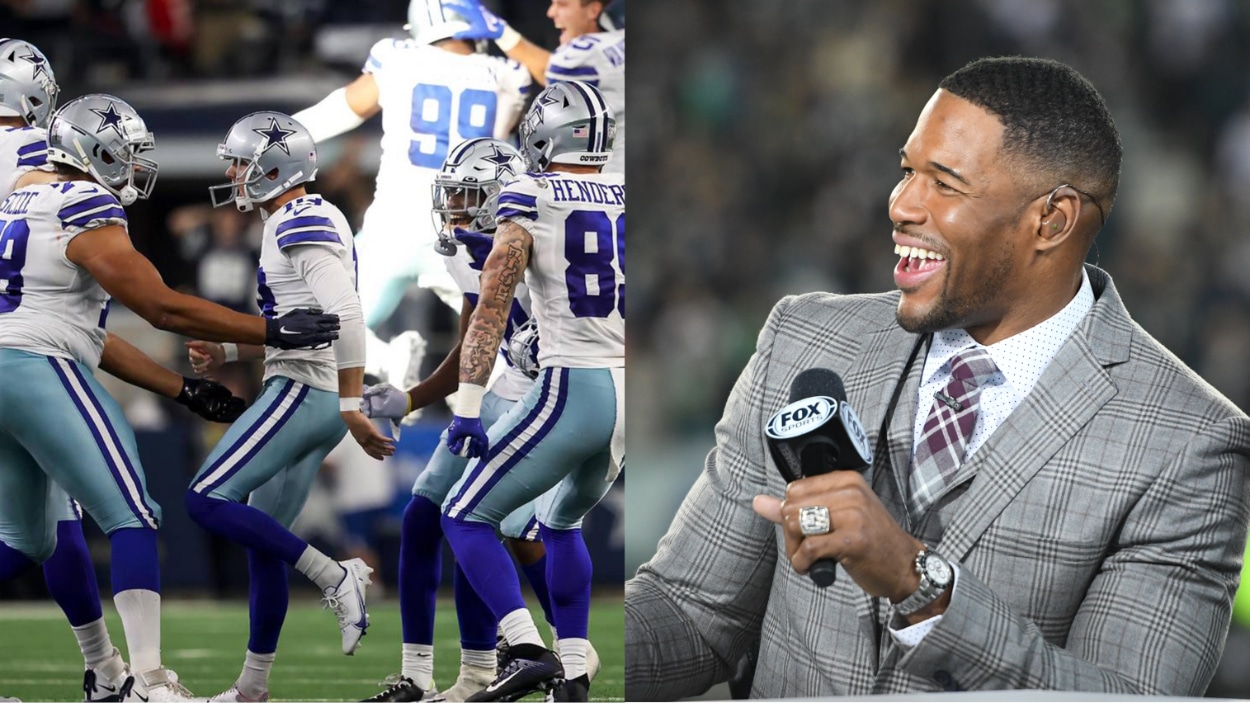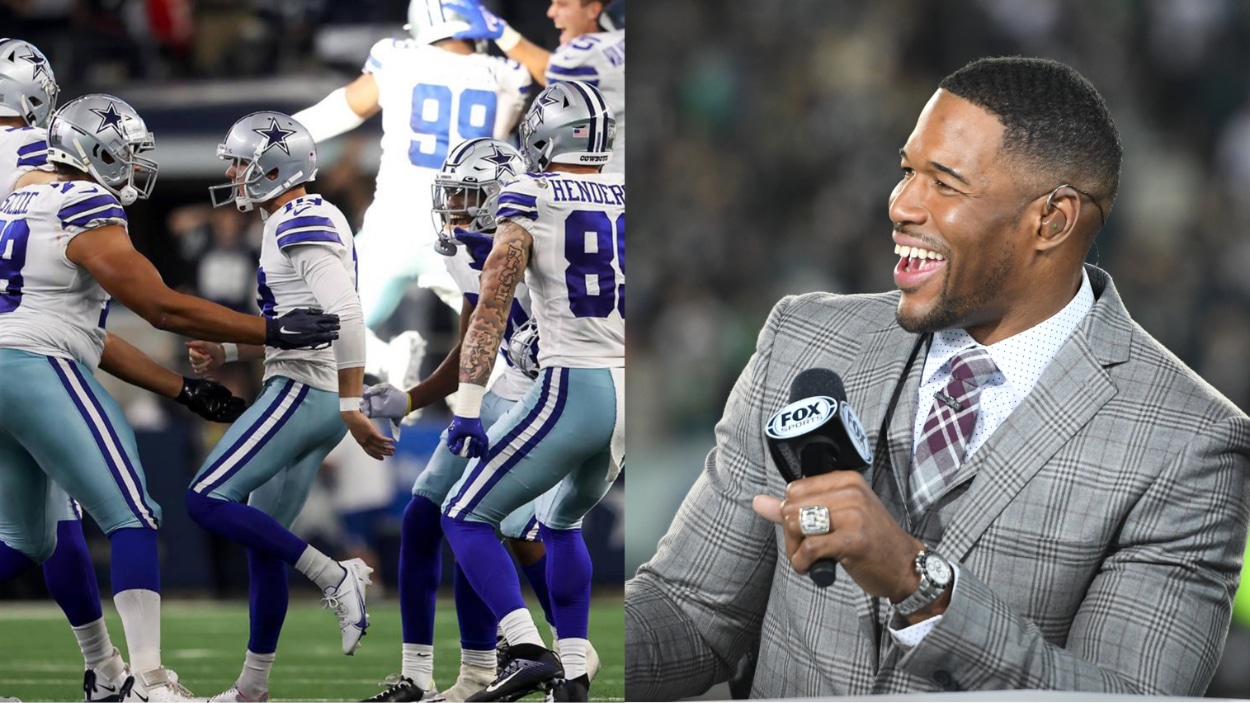 During the Fox NFL Sunday pregame ahead of Week 2, the show ran a pre-taped piece about the eternal optimism of Dallas Cowboys fans, even in the face of disaster, like Dak Prescott's Week 1 injury.
When the piece ended, the first analyst who got to talk was New York Giants legend, Michael Strahan. Strahan faced the Cowboys twice a year for 15 years, so he had a big smile on his face when the camera panned to him.
"I'm not smiling because I'm happy about that piece," Strahan smirked. "I do have a public service announcement to my friends Sal, Jimmy, and Carter. Just stop it fellas. Just stop it."
Strahan continued by calling the Cowboys' ability to make fans believe a "marketing job" and then dropped the hammer on Big D supporters:
They haven't won since 1996. Belief has an expiration date. It was about 2000. So it's about time to move on … And I think it's going to be even tougher to be more optimistic even this season with Dak being out.
As Strahan (and surely NFC East fans everywhere) chuckled about the Cowboys fans' optimism, the 2022 Dallas Cowboys got ready to play the heavily-favored AFC Champion Cincinnati Bengals.
The Cowboys gave their fans reason for optimism
Joe Burrow and the Cincinnati should have come out a smoked Cooper Rush and the Dallas Cowboys. They are the more talented team, top to bottom, with the better and more successful quarterback.
However, something funny happened on the way to a Bengals blowout. The Cowboys took the lead, 7-0, on a Rush to Noah Brown touchdown. Then a Tony Pollard 1-yard dive made it 14-3, and a field goal gave the home team a 17-3 advantage at halftime.
Meanwhile, superstar linebacker Micah Parsons and the Dallas defense harassed and frustrated Burrows at every turn. Big D's D sacked Burrow six times for 34-yards in losses. Both Dorrance Armstrong and Parsons had two sacks a piece.
The Bengals did tie the game at 17 with 3:45 left to play, but, after trading punts, Cooper Rush led the Cowboys on a final drive to win the game 20-17.
The game isn't what Cowboys fans expected when they started the season, but they'll take it. Now they have the optimism that Rush and Parsons can hold the team together while waiting for Dak Prescott to get back and keep their playoff hopes alive.
All stats courtesy of Pro Football Reference