Michael Vick Sends Encouraging Message About Carson Wentz: 'He's Earning the $100M That He's Making'
Carson Wentz might not be blowing fans away with his stats so far this year, but former Philadelphia Eagle Michael Vick is sticking up for the QB.
Vick knows what it's like to play for the passionate, but impatient Philadelphia faithful. If you're not getting it done in the wins column, they're going to turn on you quickly. That's exactly what's happening to Wentz after a 1-4-1 start, but Vick thinks the QB is still earning his $100 million contract.
Michael Vick knows what it's like to play in Philly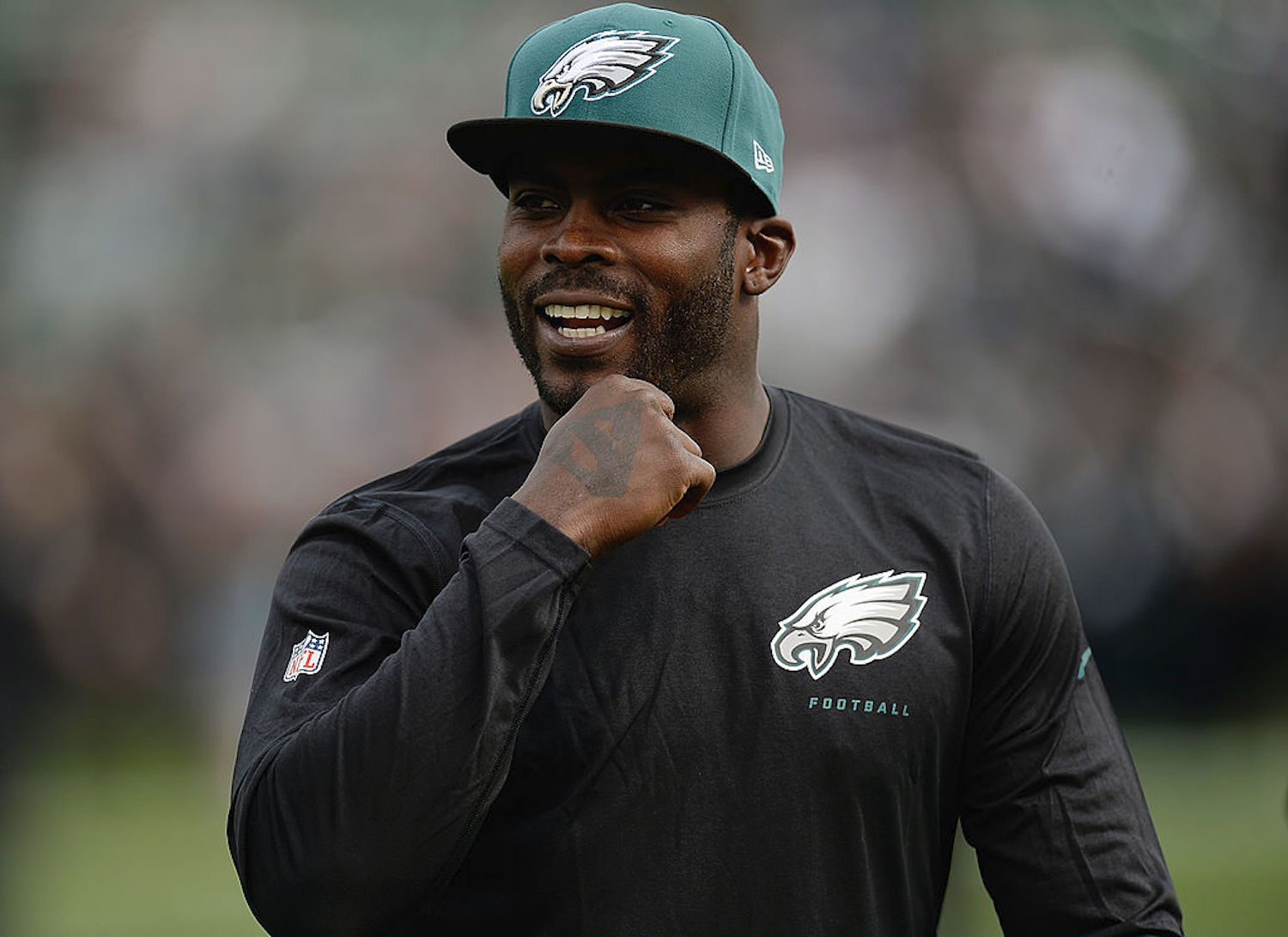 If anyone knows the ups and downs of playing in Philadelphia, it's Michael Vick. The Eagles were the only team brave enough to sign Vick after he returned from prison in 2009. Some fans welcomed the QB with open arms, but others hated him from the start.
Vick was the most polarizing athlete in Philly at the time. He recently appeared on The Boardroom: Out of Office podcast with Rich Kleiman and spoke about his time in the city.
"It's brutal," Vick said. "But this is the one thing the media does for you in Philly — they make you enhance your game. Either you're going to bring it, or you're going to get booed. And it's kind of cool because it demands a lot out of the player. You've got to give it 110%. You've got to find a way to get the victory. If not, the city — the whole town's going to let you know."
Now, Wentz is feeling the wrath of the Philly faithful, and Vick is coming to his side.
Vick sends encouraging message about Carson Wentz
After a 1-4-1 start to the season, Wentz is catching some heat from Philadelphia fans and beyond. Wentz has more interceptions than touchdowns through six games, and fans are even starting to call for his job.
But Vick, who dealt with Eagles fans for five seasons, thinks they are giving Wentz a hard time. Vick said Wentz played great against the Baltimore Ravens with the lack of weapons he had around him.
"I want to say first and foremost, Carson Wentz, he battled. He battled," Vick said. "It wasn't easy for him. He was dealing with a lot of issues, across the board, from not having star players out there, to having players hurt. And he's giving it 100% effort."
Vick even went as far as to say Wentz is well worth the massive contract he was given.
"I'll tell you this, he's earning the $100 million he's making."
Can Wentz lead the Eagles to the playoffs?
Normally, 1-4-1 would spell an early exit from playoff contention in the NFL, but the historically inept NFC East is opening the door for the Eagles.
Philadelphia can vault into first place in the division with a win against the New York Giants on Thursday night. Wentz will be without Miles Sanders, Zach Ertz, Dallas Goedert, Alshon Jeffery, and Jalen Reagor on offense, so he'll have to do it all himself again this week.
If Wentz can lead the Eagles to a 6-9-1 record, they'll have a real chance to win the NFC East. It all starts this Thursday night in the divisional matchup.