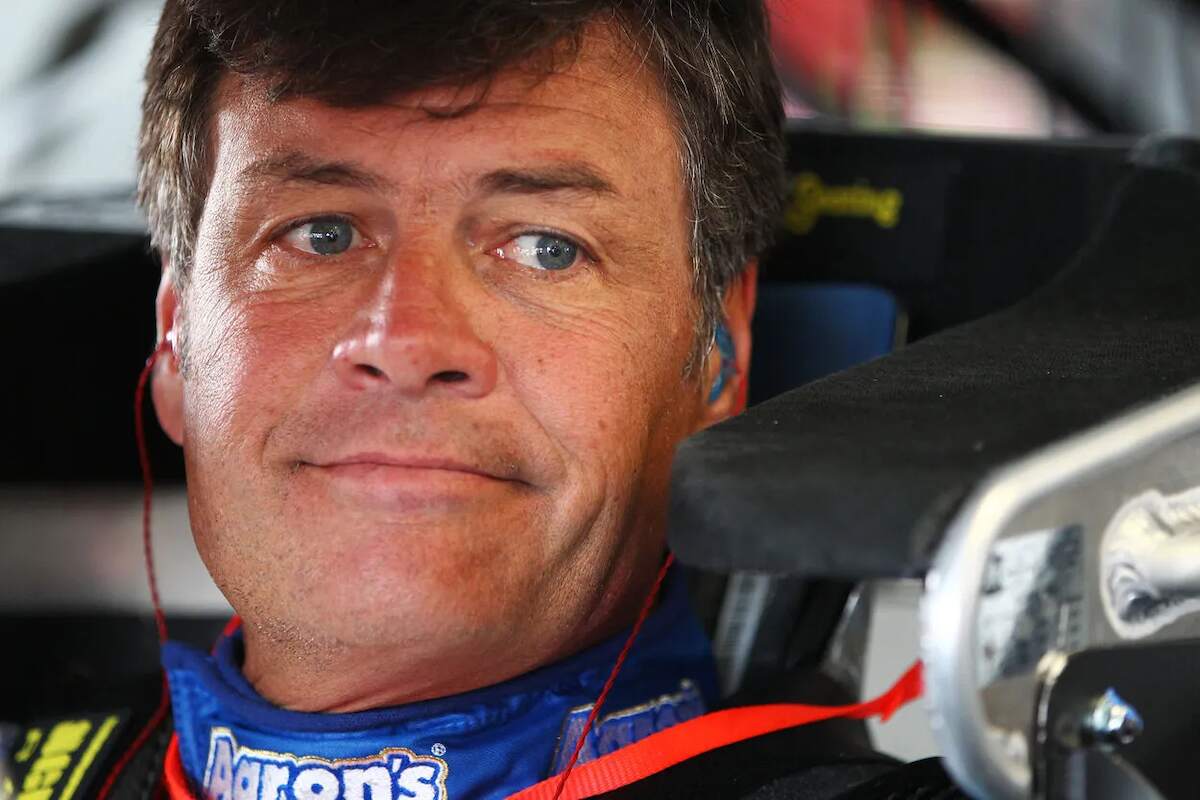 Michael Waltrip Earned Over $700,000 in 2013 but Still Lived Above a Pizza Parlor
Longtime NASCAR driver Michael Waltrip made over $700,000 in 2013 but spent the racing season living above a pizza parlor.
Michael Waltrip spent over 30 years racing in the NASCAR Cup Series, and he made plenty of money along the way.
One would think, then, that Waltrip lived large near the end of his racing career. When the 2013 Cup Series season began, he may not have been the richest NASCAR driver ever, but he had already earned well over $40 million as a driver.
Longevity and a large bank account didn't mean he wanted to spend his nights sleeping in a mansion or at a lakeside home, though.
Michael Waltrip lived above a pizza parlor in 2013
There was no fancy living for Michael Waltrip during the 2013 Cup Series campaign. 
Waltrip spoke with USA Today that year. Jeff Gluck, the interviewer, asked him what the latter did with his memorabilia. The driver said he was limited at the time in what he could display at his then-residence.
"Right now, I live in an apartment above a pizza joint, so there's not really a lot of extra room for displaying things," Waltrip explained.
The "pizza joint" became a running reference among Waltrip and his fans. As for the gear, Waltrip said fans could see some of the memorabilia he collected at his racing shop. He added that he collected diecast cars and the actual cars he had raced. 
Michael Waltrip had a controversial 2013 season
Michael Waltrip took a reduced workload in 2013, participating in only four of the season's 36 races. He nonetheless pocketed over $700,000 thanks to two top-10 finishes. In comparison, Jimmie Johnson, who won the Cup Series that year, earned over $14.6 million. 
Waltrip's most significant event in 2013 came that September, when NASCAR penalized his company, Michael Waltrip Racing, for manipulating the finishing order of a race at Richmond International Speedway. According to SB Nation, Clint Bowyer created a caution by spinning out with seven laps to help Martin Truex Jr. gain an advantage over Ryan Newman. 
NASCAR fined MWR $300,000 and suspended team general manager Ty Norris. Truex was removed from the playoff hunt after he, along with Bowyer and Brian Vickers, was docked 50 driver points.
Michael Waltrip earned over $47 million in his career
Although Michael Waltrip only won four races in 33 years, he retired with a heavy wallet. 
He earned over $47 million in his career. From 1998–2009, he earned over $1 million per season. Those paydays included $4 million each season from 2003–05. 
Those earnings don't count how Waltrip benefited from his own company. Unfortunately for him, though, MWR ceased operations in 2015, two years after the incident at Richmond involving Clint Bowyer, Martin Truex Jr., and Ryan Newman.
Stats and contract figures courtesy of Racing-Reference.