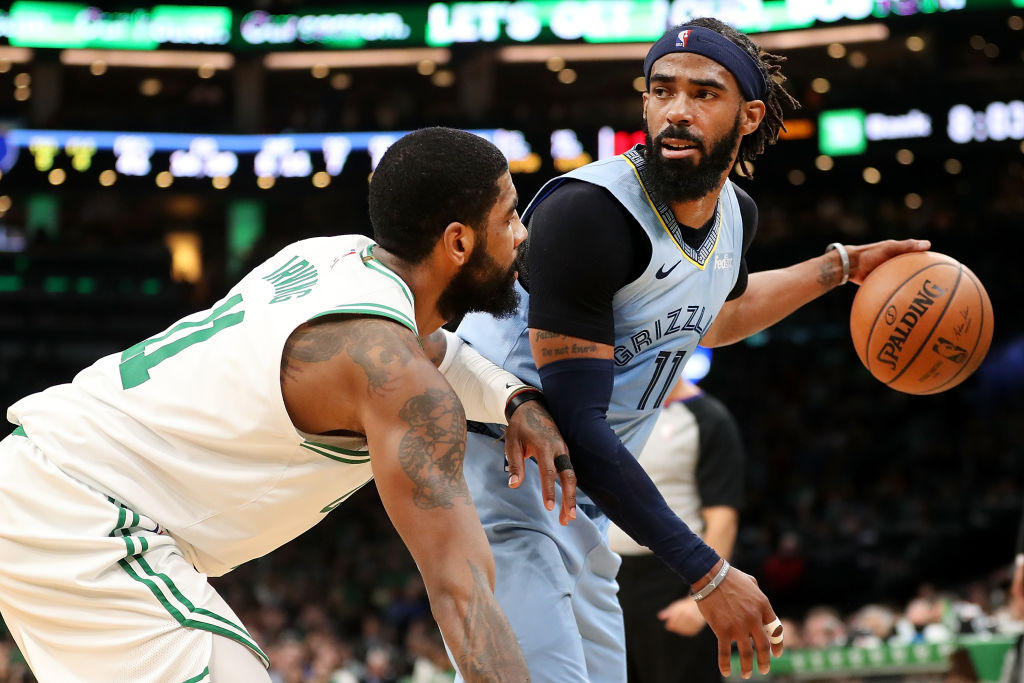 Mike Conley's $173 Million in Career Earnings Helped Him Get a Gorgeous Home Gym
Mike Conley's gym was a hot topic of conversation during NBA HORSE. The loads of money he earned on the Memphis Grizzlies helped with that.
Mike Conley Jr. has been a dependable NBA guard his entire career. Conley was a leader on some pretty good Memphis Grizzlies teams and is now a part of a talented Utah Jazz team. His ability to score and run the offense effectively has made him pretty valuable. So valuable that he has earned a lot of money in his career. In fact, he has so much money that it has helped him get a beautiful home gym. His home gym was the hot topic of conversation during the NBA HORSE competition on Sunday.
Mike Conley was the man for the Memphis Grizzlies
The Memphis Grizzlies selected Conley with the fourth overall pick in the 2007 NBA draft. This came after he and Greg Oden led Ohio State to the national championship game during their only season in college. 
Conley was a solid player during his rookie season as he averaged 9.4 points per game and 4.2 assists in 53 games. He continued to improve after that, though, scoring 10.9 points per game his second season, 12 points per game his third season, and 13.7 points per game in his fourth season. 
From the 2013-14 season through the 2018-19 season, though, Conley was a main scorer for the Memphis Grizzlies. He scored 15.3 points per game or more in six straight seasons for them. This includes scoring 20.5 points per game in 2016-17 and 21.1 in 2018-19.
Conley was also a part of some really good Grizzlies teams as they went to the playoffs seven seasons in a row in the tough Western Conference. The Grizzlies also reached the Western Conference Finals during the 2012-13 season.
Conley was on the Grizzlies through last season until they traded him to the Utah Jazz this past offseason. 
Conley has earned a lot of money in his career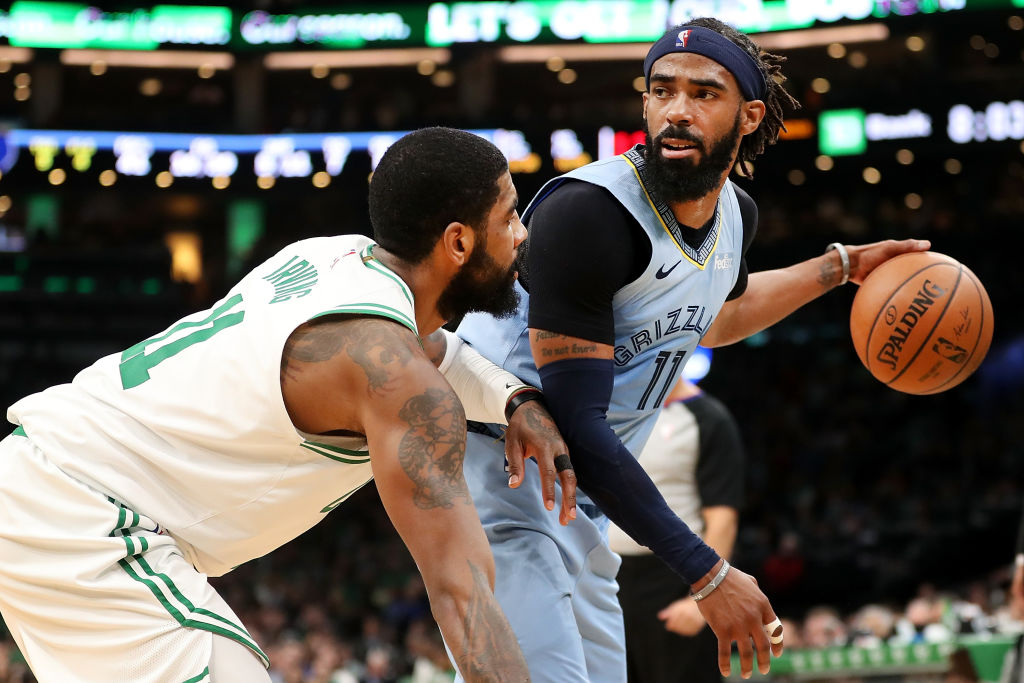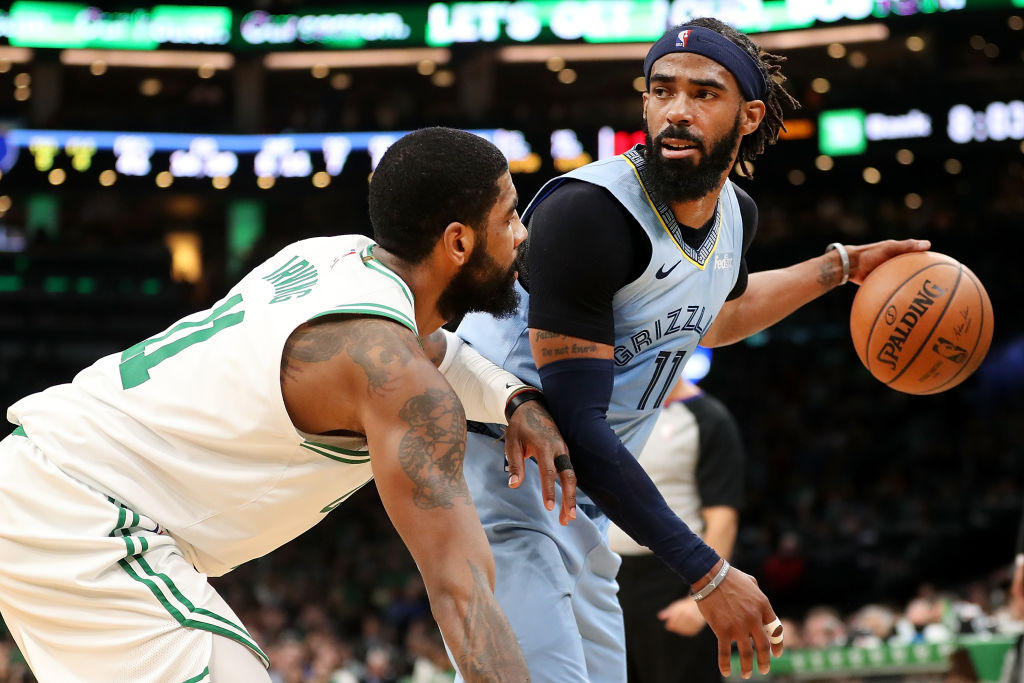 Through the first nine seasons of his career, Conley had earned a decent amount of money. However, in July 2016, Conley really became loaded. The Memphis Grizzlies signed Conley to a five-year, $153 million deal which was, at the time, the richest contract in NBA history, according to ESPN.
Because of that deal, Conley has earned over $25 million each season since signing that contract, according to Spotrac. Conley earned a career-high $30.5 million last season with the Grizzlies and his salary this season is estimated to be $32.5 million. Including the money this season, Conley has earned $173.6 million in his entire career. He is also set to earn $34.5 million next season. 
Since Conley has made so much money, his estimated net worth is $40 million, according to Celebrity Net Worth.
Winning in the NBA HORSE competition
Due to the COVID-19 pandemic, athletes and sports leagues are trying to do anything to stay busy and entertain the fans. On Sunday, some NBA players, a WNBA player, and former players from both leagues competed in a televised NBA HORSE competition.
Conley was one of the athletes competing in it as he took on Hall of Famer Tamika Catchings in the first round. He ultimately won H to H-O-R-S-E. Conley won on a layup that went over the backboard. He also used his weak hand, but that was not too hard for him as he is ambidextrous.
His performance is not what everyone is talking about, though. Conley's home gym is what intrigued everyone. His gym looked nicer than many high school gyms as it had high ceilings and great lighting. A lot of people took to Twitter to rave about how nice his gym was.
Having an indoor hoop can help Conley in this NBA HORSE competition. So, he can thank that huge contract he got from Memphis for helping him if he ultimately wins this thing. Conley takes on former NBA star Chauncey Billups in the semifinals on Thursday.