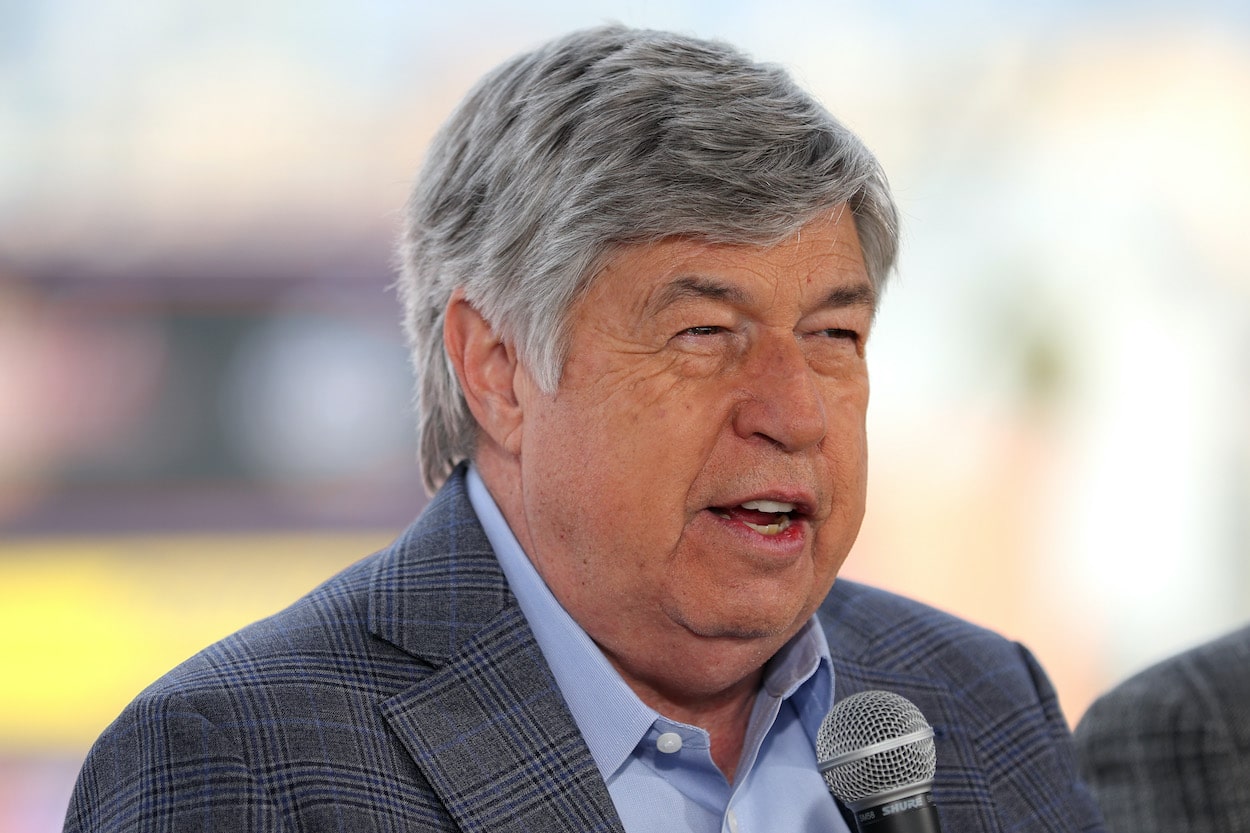 Mike Joy Gets Salty, Takes Unnecessary Shot at Fans During Phoenix Broadcast, and It's Not a Good Look
Mike Joy got aggressive during the Phoenix broadcast when he took an unnecessary shot at certain NASCAR fans. It wasn't a good look for the veteran announcer but fits in line with Fox's NASCAR coverage.
The 2023 NASCAR Cup Series season didn't get off to the best of starts for Fox at the Daytona 500, with many fans criticizing the network for showing too many commercials throughout the race. Veteran broadcaster Mike Joy heard the complaints. He addressed the situation on social media and responded to numerous comments and questions from fans.
This past weekend at Phoenix, the 73-year-old revealed the network is still receiving negative feedback when he took a different, much more aggressive approach during the broadcast, and called out a certain group of fans for their complaints. It wasn't a good look. 
Mike Joy takes unnecessary shot at fans
Since the Daytona 500, Mike Joy has, on multiple occasions, deliberately gone out of his way late in the race to let the viewing audience know about the upcoming commercials. 
"53 laps to go," Joy said a couple of weeks ago at Las Vegas Motor Speedway. "We want to be back for you full-screen with green-flag pit stops, so we're going to take you Fox side-by-side with Larson leading by 1.2 over Denny Hamlin." 
A few minutes later, he provided more info before the next break.
"So with 38 laps to go, we're going to take our final side-by-side pit stop under green," he told the audience. 
On Sunday at Phoenix, in the final stage with less than 100 laps to go, the veteran announcer took a dramatically different approach and a much more aggressive one with his remarks aimed at a specific portion of the viewing audience. 
"Now, for all the keyboard warriors, I'm going to do this in words of one syllable," Joy said. "The last green-flag full-screen break of this race comes right now."
Commercials are part of a bigger problem
Since the Daytona 500 and with so many people outspoken about the number of advertisements during the broadcast, we've introduced our weekly Commercial Tracker at Sportscasting, where we provide the following statistics for each race: number of commercial breaks (including side-by-sides) broken down by stage, total commercials, total time of commercials, and total laps missed by the viewing audience. 
While statistics show there hasn't been any significant increase in the number of commercials per broadcast over the last two decades, it's still overwhelming when you look at the numbers for an individual race. 
Take, for example, this past weekend's race at Phoenix when Joy got salty. 
The three-hour race, from green flag to checkered, aired 19 commercial breaks (4 side-by-side) with a staggering total of 114 commercials. These include all advertisements, ranging from the 15-second Coke ad to the 1:30-long Paxlovid spot. The total time for the commercials was 47:50, or 26.57% of the broadcast. 
The most important stat to fans is 48. That's the number of green-flag laps missed. As fans have seen in the past, something critical like a wreck or conflict can develop during those times (see Denny Hamlin at Gateway last year). 
Fans frustrated with Fox's overall poor production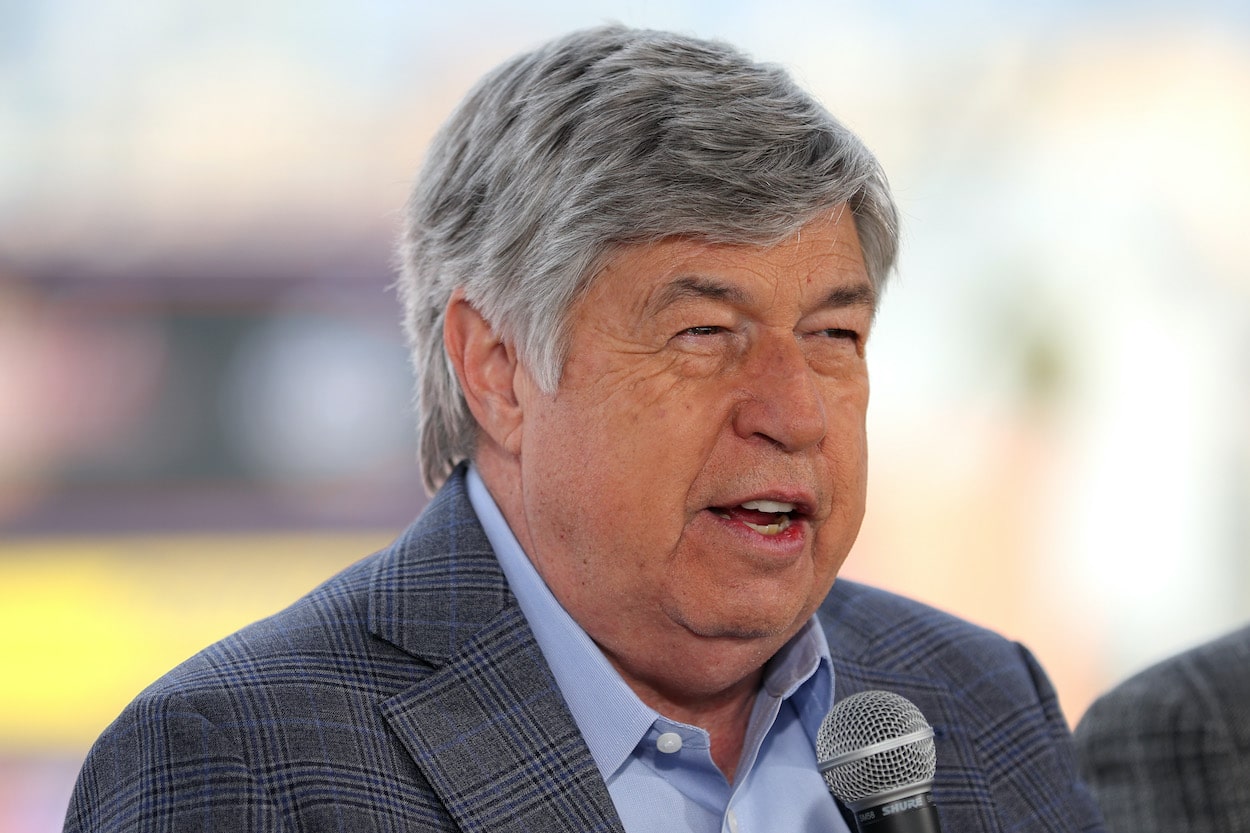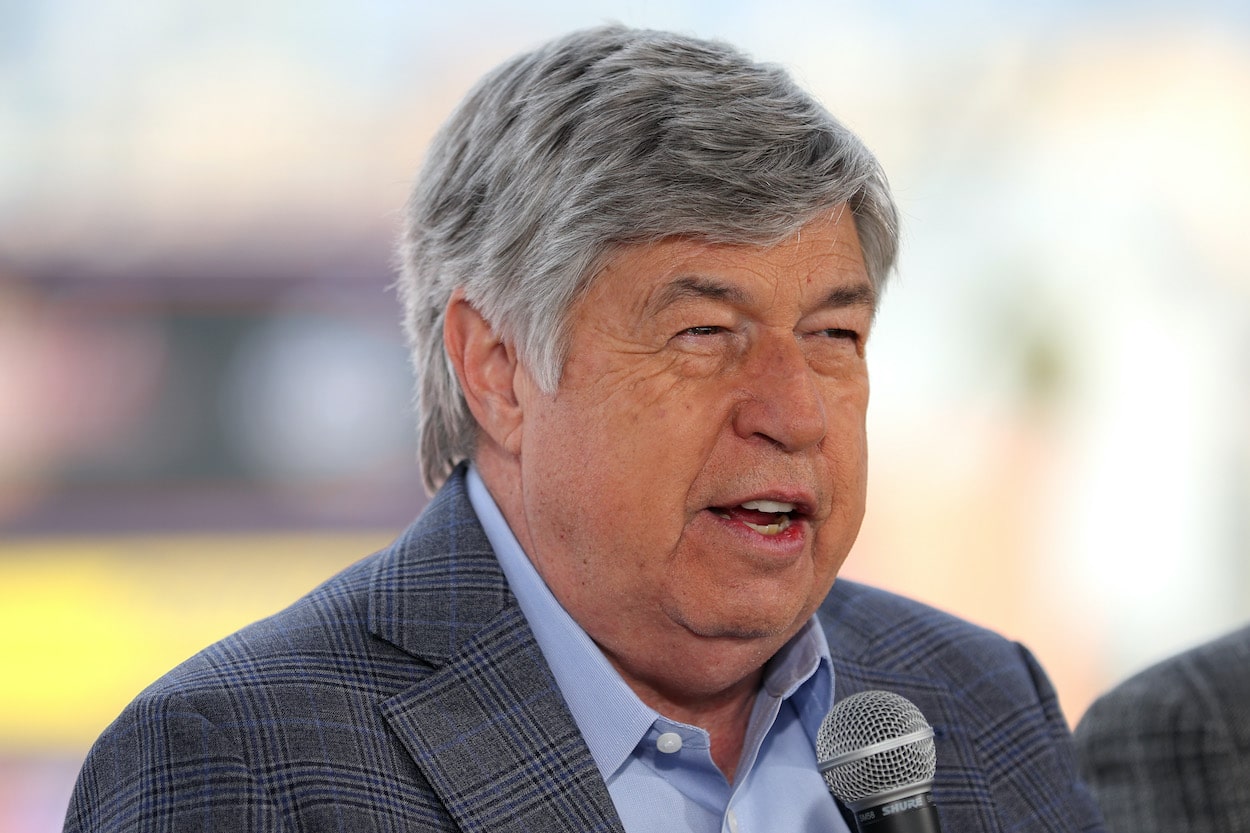 While fans have understandably expressed their frustration with the number of commercials, that's not the only source of their irritation. They are also agitated by the network's overall production quality or lack thereof. 
Too often, it feels like the right hand doesn't know what the left hand is doing, and the director doesn't understand the flow of the race and the developing storylines. That includes cameras showing one thing on-track while Joy and those in the broadcast booth discuss something completely different. 
We've noted numerous blunders in the last couple of years, and it happened again this past weekend when the broadcast went to its "Crank It Up" segment moments before it was apparent to those watching that Kevin Harvick, after dozens of laps, was finally about to pass race leader Kyle Larson.
The network returned to the action between the two cars just as the pass was happening and Clint Bowyer actually jumped in and interrupted the segment.  
"How about that! Made the pass! I heard even on there!" Bowyer said excitedly. "Forget Crank It Up! Clint's cranking it up. I'm cranking it up because the 4 car just made the pass for the lead." 
It's not a good look when one of your announcers has to call out the broadcast production because of its poor timing. But that's become the norm for Fox's NASCAR coverage, just like all of the commercials. And fans are justifiably tired of it. And they will continue to express those frustrations, no matter how many times Joy may fire shots their way.  
For the latest breaking news and information about NASCAR's three national series, check out @kdsportswriter on Twitter.