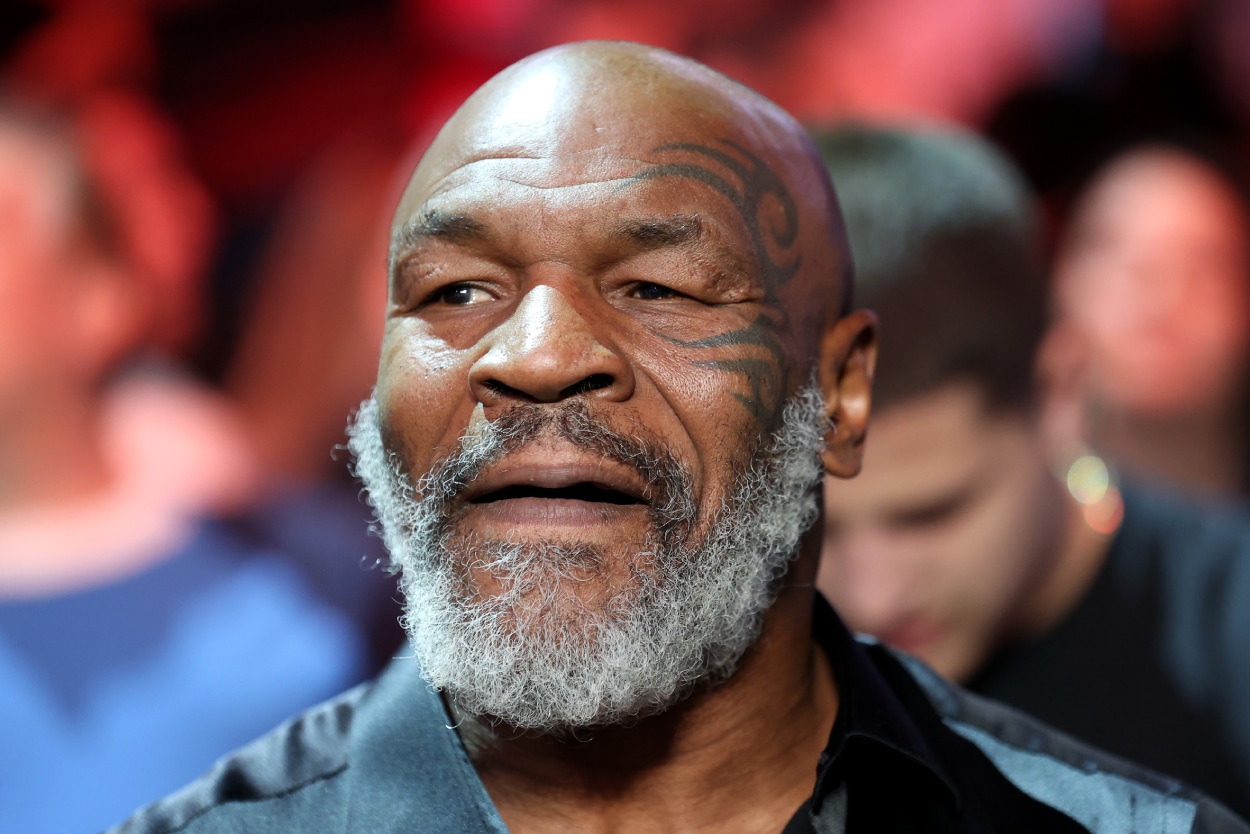 Mike Tyson, Tony Hawk Reminisce About How Their Iconic Video Games Triggered Their First Meeting
Mike Tyson and Tony Hawk recently reflected on their iconic video games when they got together on Tyson's podcast.
A pair of sports icons got together recently when skateboarding legend Tony Hawk was a guest on Mike Tyson's podcast. The two stars talked about their careers, injuries, and business. The former heavyweight boxing champion of the world and the man they call "Birdman" also reminisced about their legendary video games and how those games helped them meet each other.
Tony Hawk revealed to Mike Tyson that he's healing from a gruesome skateboarding injury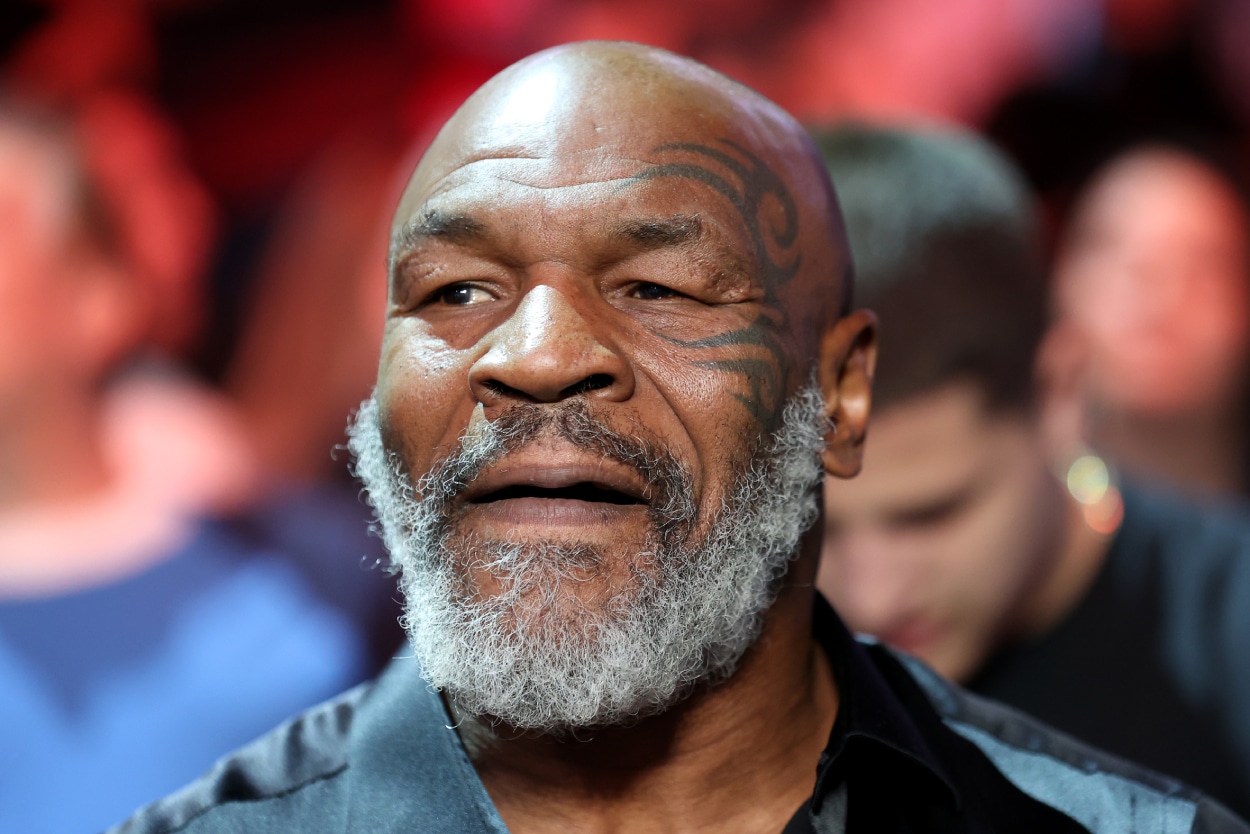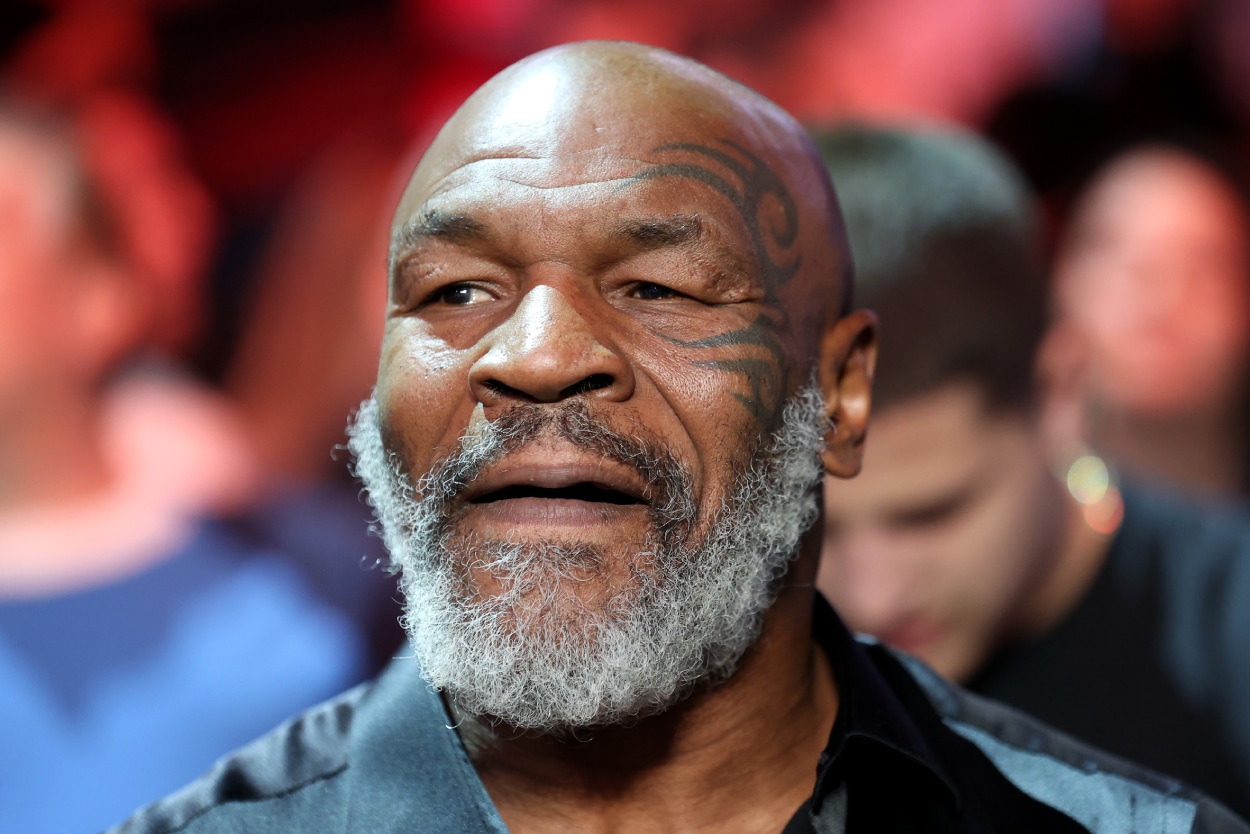 Hawk is 54 years old and is still very much active in the skateboarding world. During his appearance on Hotboxin' With Mike Tyson, he revealed he had a serious skateboarding injury in March and is still working his way back.
"I broke my femur in March," Hawk said. "I was doing a move that I've done for decades. It's one that I'm kind of known for. I was cocky, and I was kind of cruising my ramp. I didn't have enough speed, and I thought I could adjust for it. Before I knew it, I was sliding across the bottom with my leg dangling behind me. I was like what the hell just happened?
"It's been my toughest recovery by far. I broke it clean in half. Compound fracture, bone sticking out over here."
Hawk said the gruesome injury was so bad it crushed his confidence.
"I've been skating again. It's a slow road to recovery. I've got some of my tricks back, but it's really messed with my confidence. Suddenly, the stuff that I used to take for granted that I could do without even thinking, I absolutely hesitate and worry about what could happen."

Tony Hawk
Hawk also said it was crazy to think he had more concussions than Tyson, which brought out a classic response from Tyson.
"I don't know if I had any concussions, maybe from when I fell on the floor from being a drunk," Tyson said. "I didn't really get no head damage. I'm just born nuts."
Hawk and Tyson reminisced about their popular video games
In 1987, Nintendo put out "Mike Tyson's Punch-Out." In 1999, "Tony Hawk's Pro Skater" debuted. Both were highly popular video games, and the two stars spoke about them. In fact, Tyson's video game sparked a conversation the two had when they first met.
Hawk recalled they were both at a Nickelodeon event way back and Hawk said he saw Tyson sitting by himself.
"I was like that's Mike Tyson sitting alone," Hawk recalled. "I stopped by you and introduced myself, and I remember there was a moment when you realized that you connected my name with a video game. You looked over at me with like your hands on a controller and were like, 'skateboard video game.' I was so hyped."
Hawk said it was also a moment where he took his first selfie.
Tyson then spoke about his own game.
"When I had my game, these young kids would come up to me and go, 'I f***ed you up. I kicked your f***ing ass," Tyson said. "No, 'Hi champ' just 'Oh, I f***ed you up.' Thanks a lot, kid."
"Dude, I loved that game," Hawk said.
Have thoughts on this topic? Keep the conversation rolling in our comments section below.