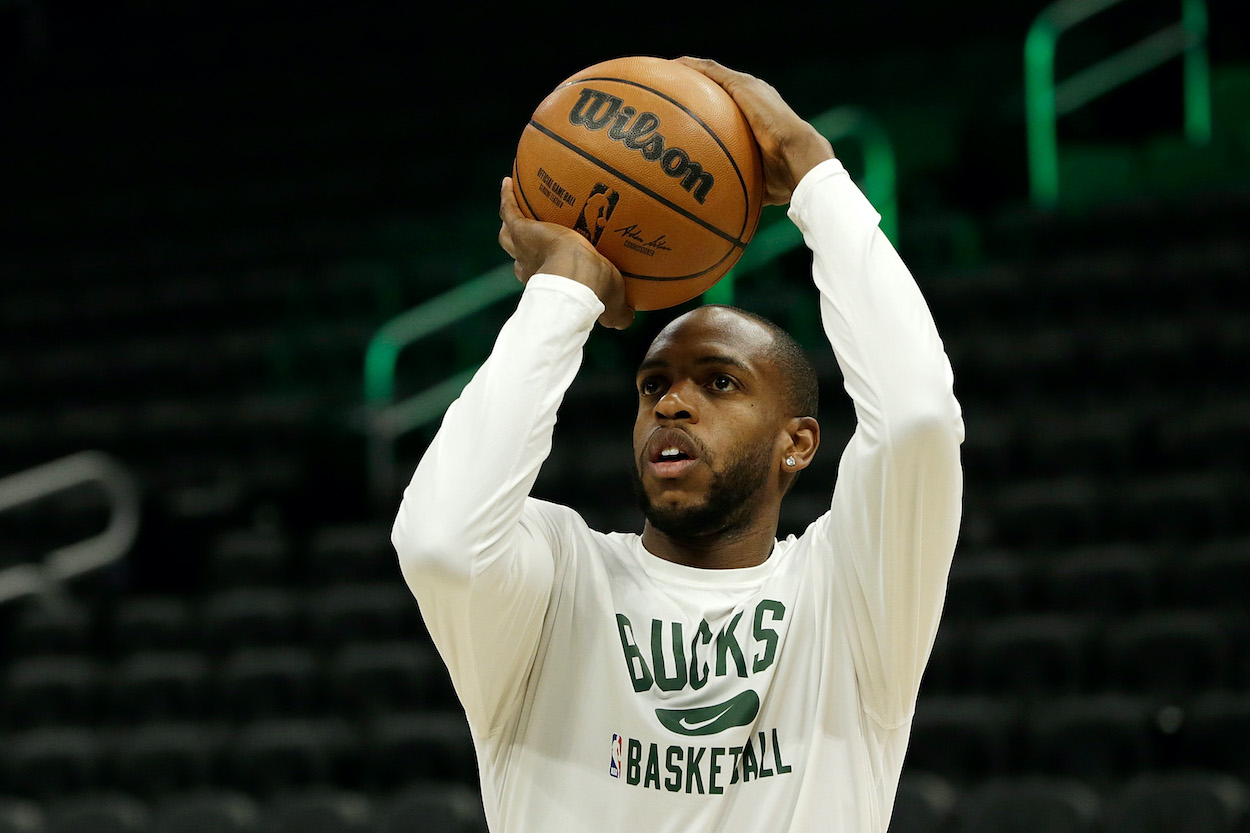 Milwaukee Bucks: Why Isn't Khris Middleton Playing and When Will He Return to the Court?
Khris Middleton might be able to return from his MCL injury at some point in the second round.
The Milwaukee Bucks look poised to knock off the undermanned Chicago Bulls to punch their ticket to the second round of the Eastern Conference playoffs, but it hasn't been all smooth sailing for the defending champs. Milwaukee has been without second-leading scorer Khris Middleton for the last two games. He won't be available for Game 5 on Wednesday night, and his return to the lineup is still somewhat of a mystery.
So, why isn't Middleton playing for the Bucks, and when does the team expect him back on the court?
Khris Middleton sprained his MCL in Game 2 against the Bulls
There was a dark cloud hanging over the city of Milwaukee last week when the Bucks dropped Game 2 to the Bulls on their home court. Not only did they give Chicago an early advantage in the first-round playoff series, but they also lost their second-best player to a worrisome injury.
With under eight minutes to play in Game 2, Middleton drove to his right and slipped on the court while awkwardly twisting his knee on the way down. He eventually limped back to the locker room on his own power, but it was clear he suffered some sort of injury to his leg.
The next day, Middleton underwent an MRI on his left knee that revealed he suffered a sprained medial collateral ligament (MCL). Adrian Wojnarowski of ESPN later reported in a tweet that the forward would be re-evaluated in two weeks, meaning he wouldn't be able to play for the rest of Milwaukee's first-round series.
The Bucks have looked just fine without Middleton in the lineup — winning by 30 in Game 3 and 24 in Game 4 — but they obviously need their All-Star forward on the floor if they want to make a second straight trip to the NBA Finals.
When will Khris Middleton return from his injury?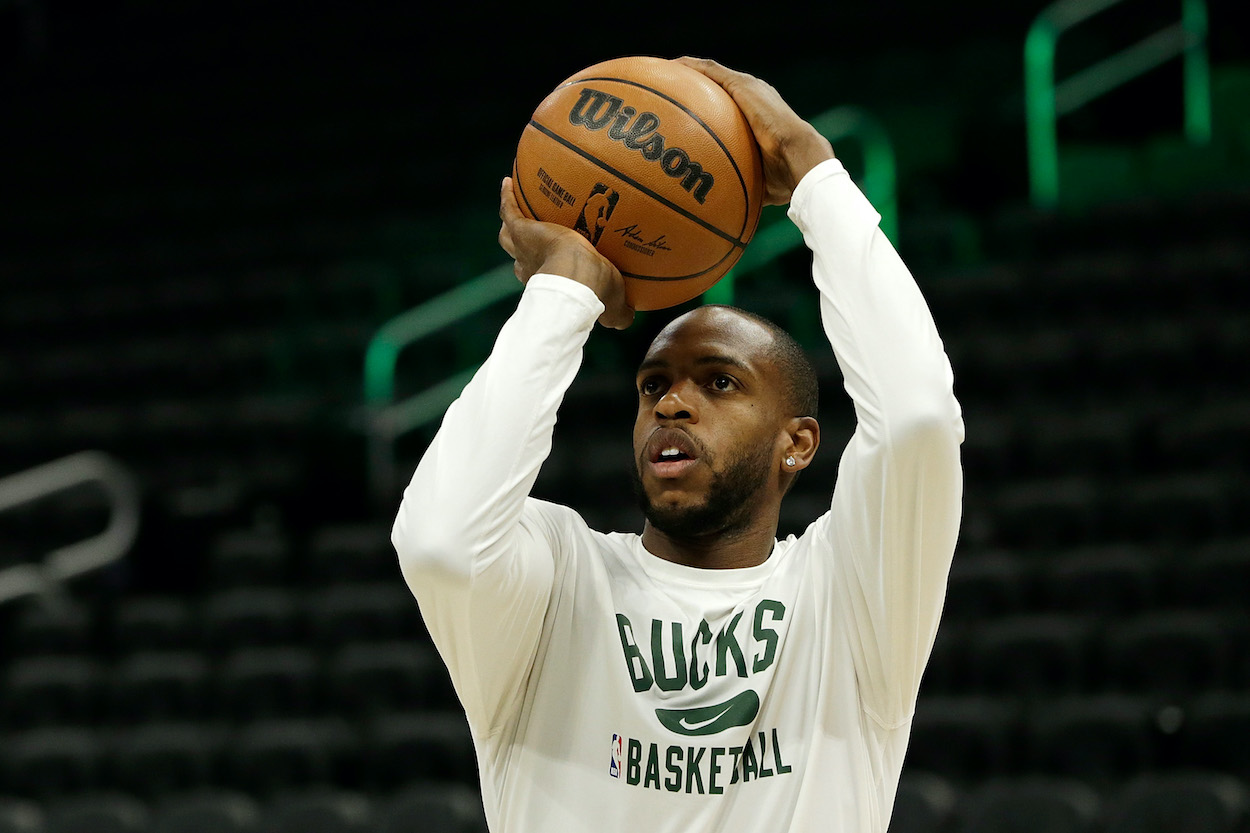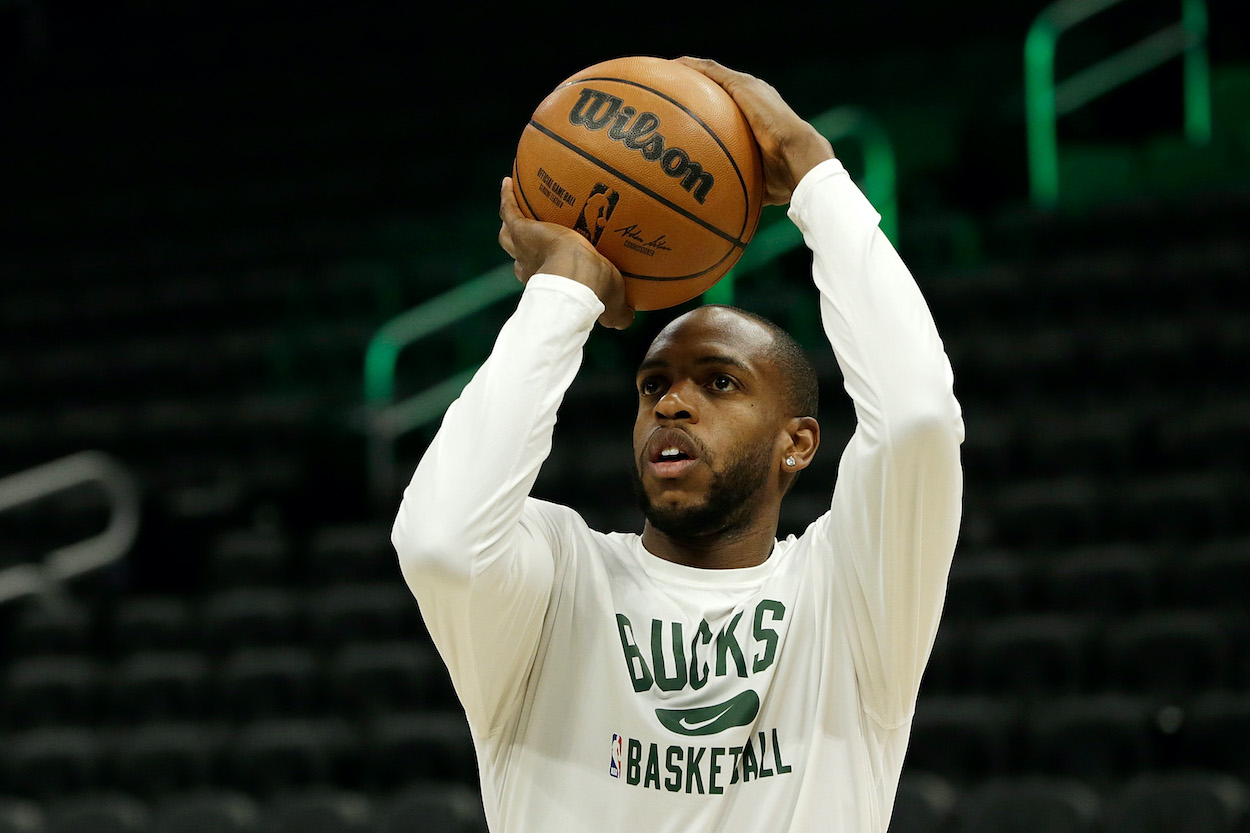 If the Bucks close out the Bulls in Game 5, they will travel to Boston on Sunday to tip off their second-round series against the Celtics. In that case, Milwaukee would play two games in Boston before Middleton is even re-evaluated for his MCL injury. There's still hope he'll be able to return at some point in the second round, but it wouldn't be at least until Game 3.
"I hope so," Middleton said last Friday about his chances of playing in Round 2, per Jim Owczarski of the Milwaukee Journal Sentinel. "For sure, they say two weeks. Hopefully, I'll be ready or close to getting back to the court around then."
The Bucks dealt with injuries during last year's championship run as well, and Middleton is confident they can tread water until he's able to rejoin the lineup.
"We did it last year as a group," Middleton said. "When Giannis went down (in the Eastern Conference Finals) everybody stepped up and played a major part, so I expect nothing less. I feel like guys are ready to step up and play. They know right now it's win-or-go-home time."
Milwaukee will be hoping for a speedy recovery from Middleton, but winning by a combined 54 points in the two games he's missed sure is a positive sign for the reigning champs.
Like Sportscasting on Facebook. Follow us on Twitter @sportscasting19.