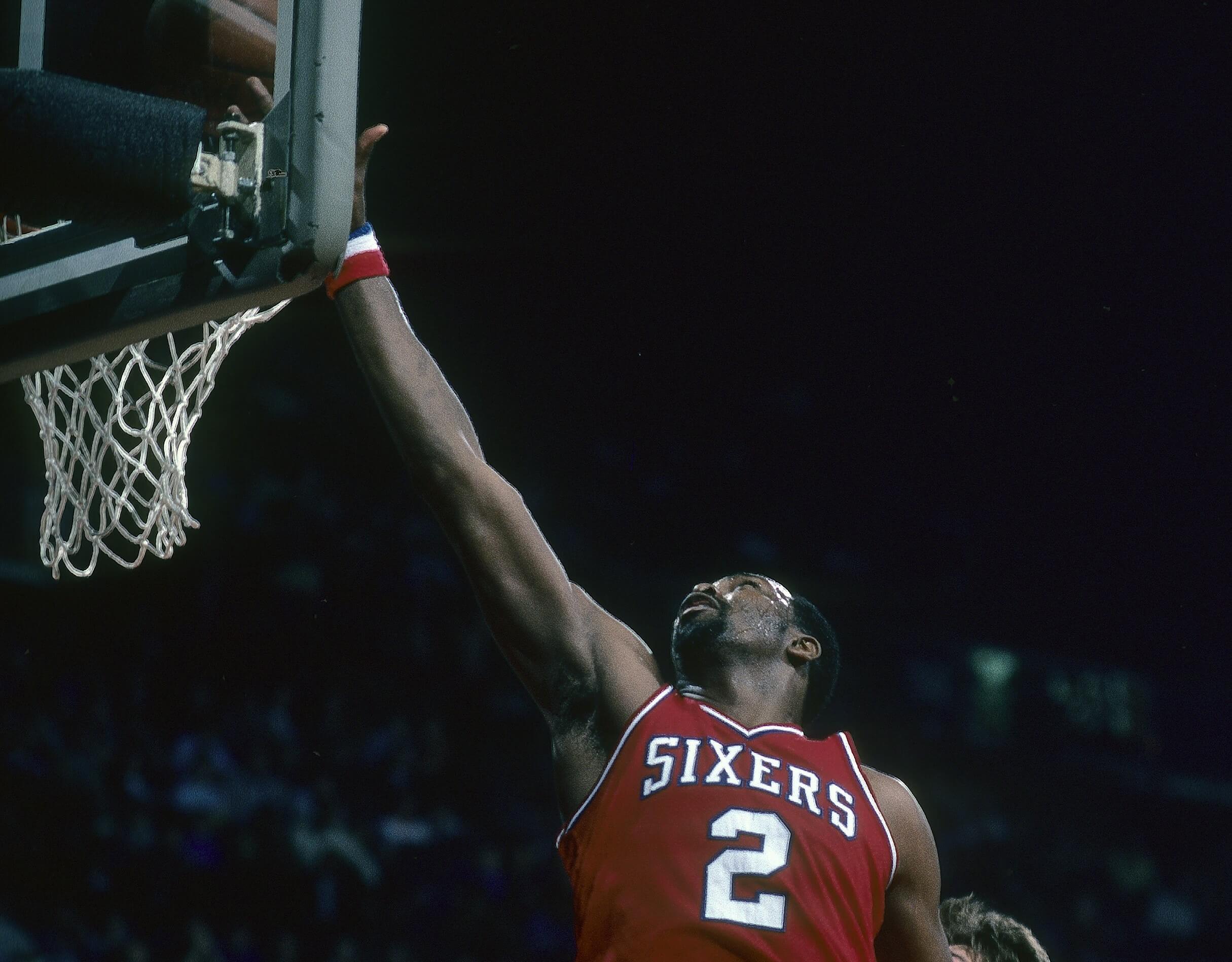 Moses Malone Brought Much More Than Talent to the Championship-Starved Philadelphia 76ers
Moses Malone brought a lot more than points and rebounds with him when he was traded to the Philadelphia 76ers.
Moses Malone was a game-changer. The 6-foot-10 center brought the Houston Rockets to the NBA Finals in 1981 and earned MVP honors in 1979 and 1982 in Houston. The Philadelphia 76ers were desperate for a big man after bowing to Kareem Abdul-Jabbar and the Los Angeles Lakers in the 1982 NBA Finals.
A restricted free agent after the 1981-82 season, Malone signed an offer sheet with the 76ers. The Rockets, under a change of ownership, matched the offer but immediately traded their star center to Philadelphia. With his new team, Malone proved to be much more than a dominant force in the middle.
Moses Malone is one of the most underrated players in NBA history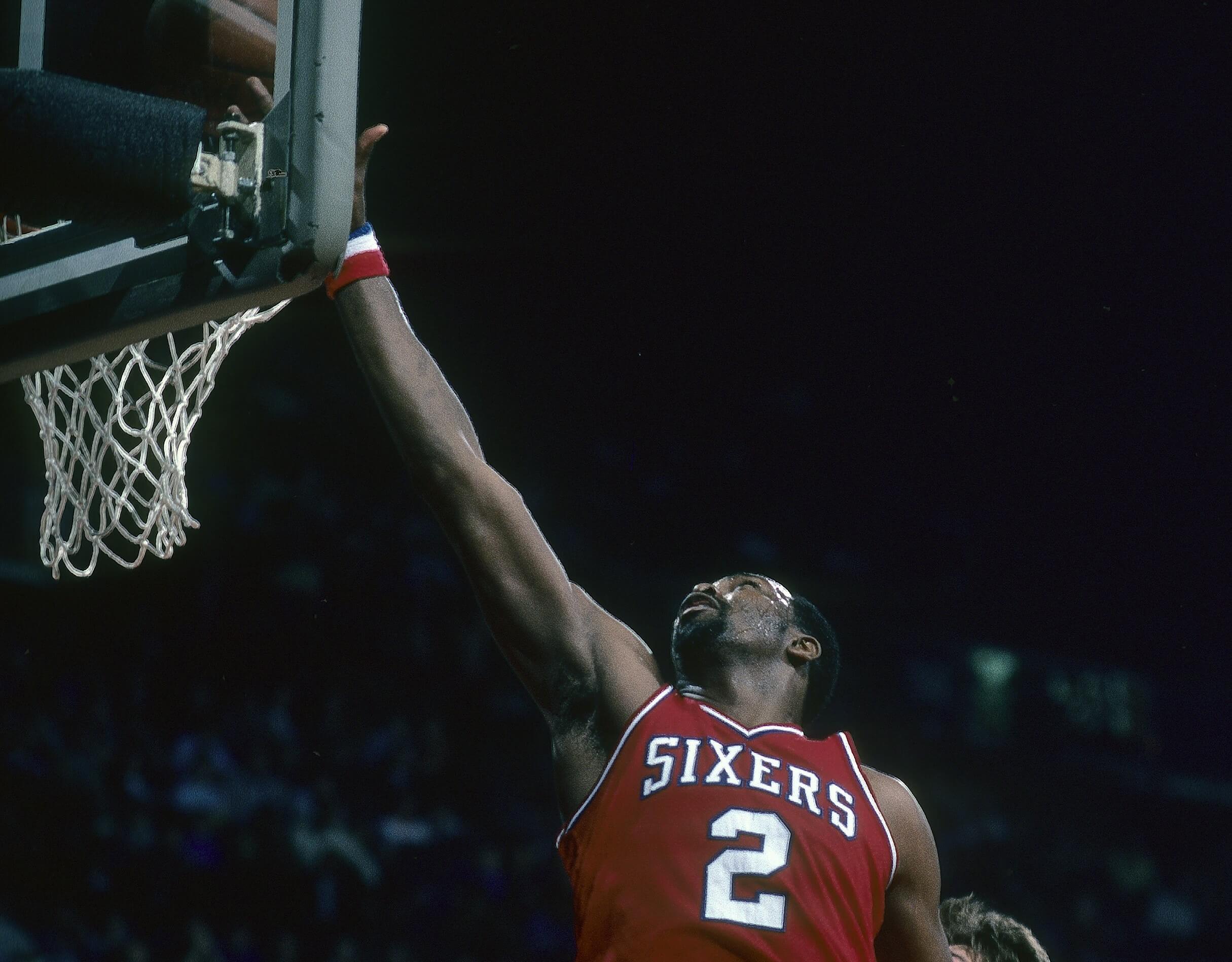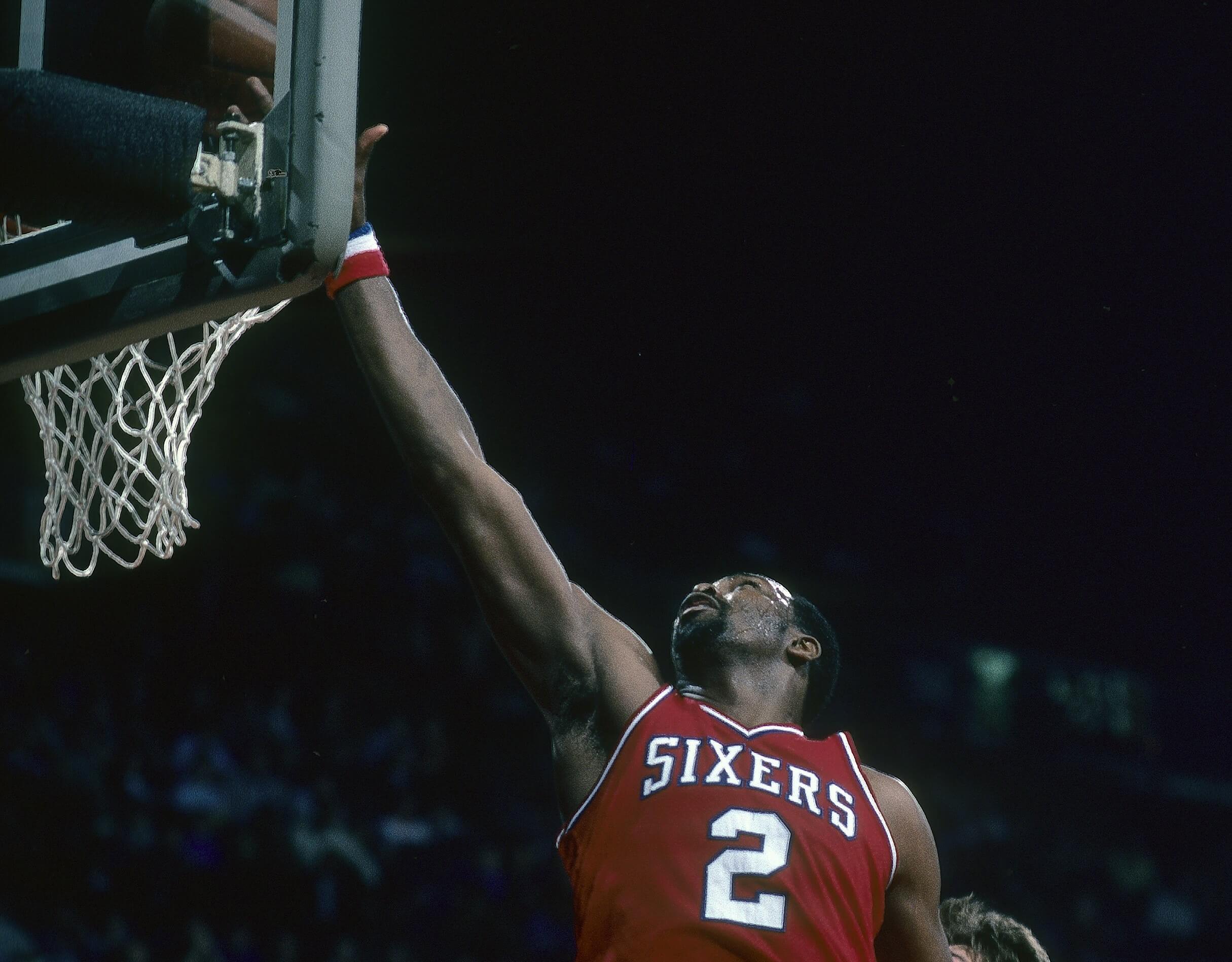 When listing the top centers in NBA history, Wilt Chamberlain, Bill Russell, and Kareem Abdul-Jabbar are usually the first three (in any order) to come to mind. Hakeem Olajuwon and David Robinson usually follow before Moses Malone enters the conversation. While all five of the above-mentioned centers are worthy of praise, so is Malone, who made his living on the offensive glass.
Nobody in NBA history cleaned up the offensive boards like Malone, and it wasn't close. While NBA fans remember his three MVPs and his 12 straight All-Star appearances, they might not realize just how dominant he was as an offensive rebounder.
Malone earned his "Chairman of the Boards" nickname because of his top-ranked 6,731 offensive boards in his NBA career. To put that number in perspective, former Boston Celtics center Robert Parish is second on the list with 4,598. Parish is a Naismith Memorial Basketball Hall of Famer who played 21 years and was a nine-time All-Star.
After guiding the Rockets to a berth in the 1981 NBA Finals, Malone wasted no time in helping the Sixers get there. Although Philadelphia played LA for the championship in 1982 and lost to the Lakers in six games, Malone got the 76ers over the hump the following year. He earned MVP honors in his first season with Philly and helped the 76ers exact revenge on the Lakers by sweeping them in 1983.
Malone led the NBA in rebounding six times, including five straight seasons. He averaged 20.6 points and 12.2 rebounds in his NBA career. He was a 13-time All-Star and named All-NBA eight times.
Malone was Philadelphia's missing piece and provided more than his dominant play
Abdul-Jabbar proved to be too much for the Sixers in the 1982 NBA Finals. Well aware, Philadelphia made its move to acquire Malone. While the Sixers were getting a veteran star to pair with another in Julius Erving, Malone's mere presence gave Philadelphia an instant psychological boost.
"When we got Moses, our minds changed right away," said guard Maurice Cheeks in February 1983, per Sports Illustrated. "Having him here was an important thing for us psychologically, just as important as what he brings us on the floor. Every time we walk on the court now, we think we're going to win."
Cheeks also said that psychological lift played a role in Philadelphia's potent fast-break style of play.
"With Moses, we anticipate we're going to get every rebound," Cheeks said. "So we start the break higher. And when we get a step on most teams, we're gone."
The best part about Malone, who died in 2015 at age 60, was that he didn't care about being the main guy. He was as unselfish as they come.
"I don't wanna be the best player," he said in November 1982, per Sports Illustrated. "There are better players on the team than me. They win 55, 60 games every year. I just want to help them win a few more."