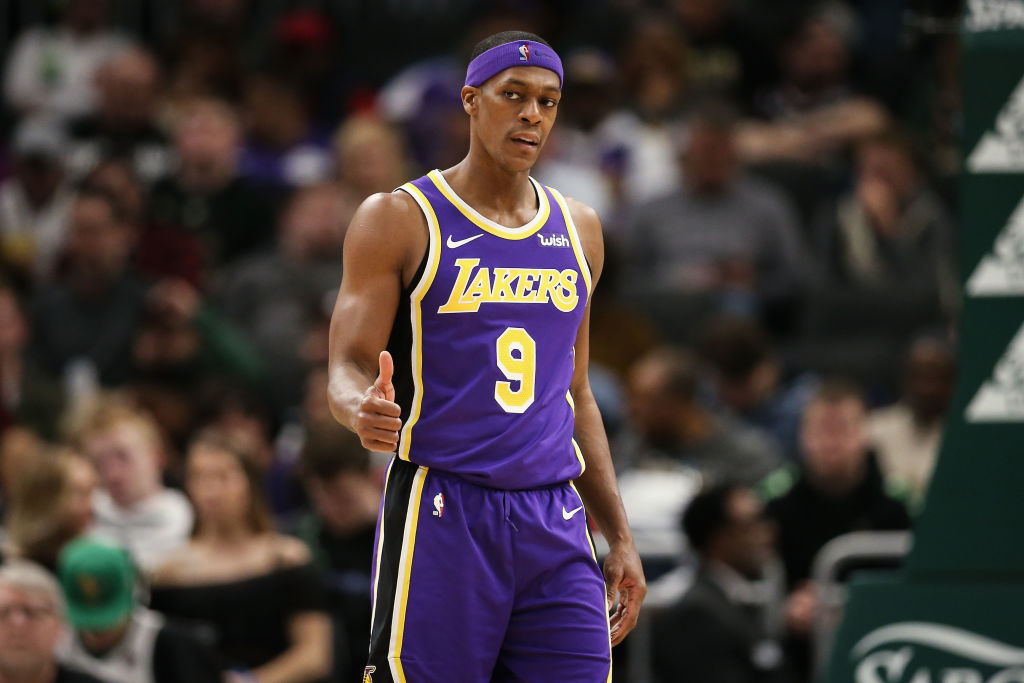 10 of the Most Hated Players in the NBA in 2019
Some are agitators, others play with an edge, and a few catch all the breaks, but all of them are some of the most hated players in the NBA.
Not everyone in the NBA is loved by fans and other players. In fact, a lot of players in the league are not well liked by their peers and members of the media. We've all seen public spats between superstars, and some have even come to blows. Some players are agitators who get under opponents' skin. Others play with an edge. A few draw ire because they always seem to get the breaks. As we get ready for the grind of the playoffs let's look at the 10 most hated players in the NBA this season.
Lonzo Ball, Los Angeles Lakers
The heat for Ball doesn't necessarily have to do with anything he does on the court. By all accounts, he is an excellent distributor and makes his teammates better. However, the comments that are continuously made by his father put a target on Lonzo's back every night. Until his father keeps those comments to himself, Lonzo will be on this list every season.
Stephen Curry, Golden State Warriors
Curry is a polarizing figure for several reasons. His showmanship against opposing teams is a big part of it. After nailing a deep 3-pointer, you often see Curry dancing in front of the opposing bench, or shooting the ball and turning to run back up the court before it goes in. Plus, he and the Warriors seem to win all the time, which bugs fans of non-Golden State fans. The amount of hate Curry receives shouldn't let up anytime soon as the Warriors look to secure their third straight championship.
James Harden, Houston Rockets
The hate directed towards James Harden comes from his propensity for flopping. Harden is nearly unguardable has led the league in free throw attempts the last couple of seasons, but players questionably ask how many of those shots were from actual fouls. He also has the skill to score on anyone in the league and has embarrassed a number of players while in a Rockets uniform.
Russell Westbrook, Oklahoma City Thunder
Westbrook owes his spot among the most hated players in the NBA to his playing style. In order to average a triple-double, he takes rebounds and points away from teammates, and he can sometimes get erratic with the ball. His public beef with the Golden State Warriors has simmered down, but it still doesn't go unnoticed. He has also had numerous altercations with fans, and it doesn't look like he will be leaving this list any time soon.
Rajon Rondo, Los Angeles Lakers
Rondo is on the list because he's an agitator who has developed personal beefs with a number of players. One of those beefs came to a head earlier this season as the Rockets and Lakers were in a major scuffle as he and Chris Paul duked it out. Rondo has been a headache for coaches and teammates throughout his career, and until he retires, he'll remain one of the most hated players in the NBA.
Jimmy Butler, Philadelphia 76ers
We could, in theory, include Ben Simmons and Joel Embiid, the other stars on Butler's team, on this list, but we decided to choose Jimmy Butler. He has forced his way out of two teams in dramatic fashion, and you don't have to look too far back to find the latest example.

The start of the season with the Minnesota Timberwolves will go down in NBA lore as one of the craziest practice altercations fans will see you in a long time. Butler called out Karl-Anthony Townes and the Timberwolves front office for the lack of seriousness from the organization in winning games. He becomes a free agent this summer, and his behavior could affect how much money he gets on the open market.
Chris Paul, Houston Rockets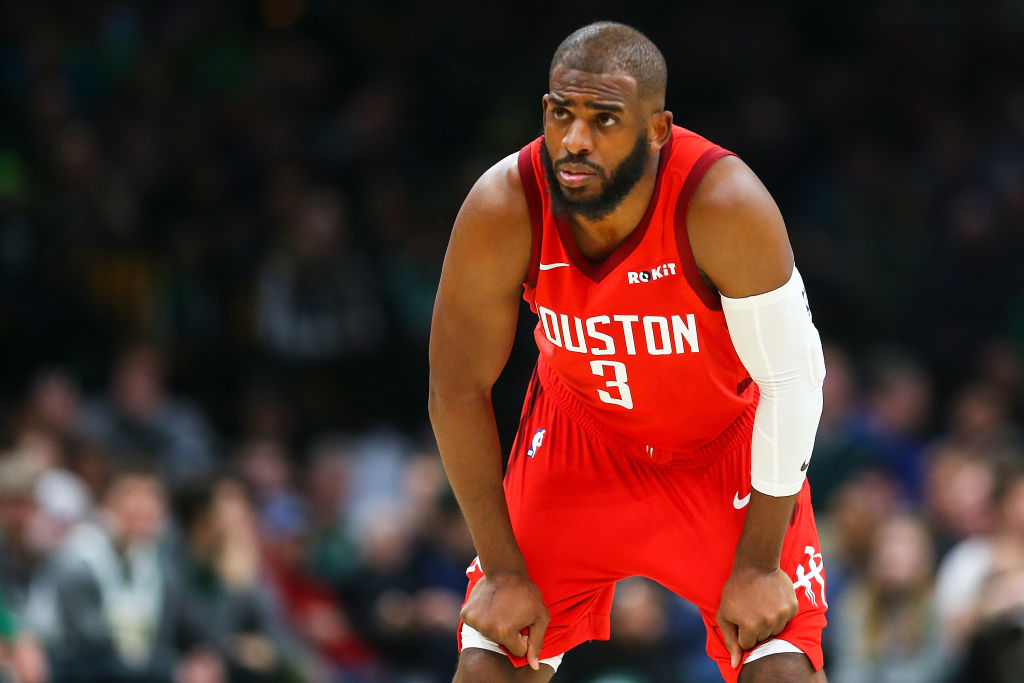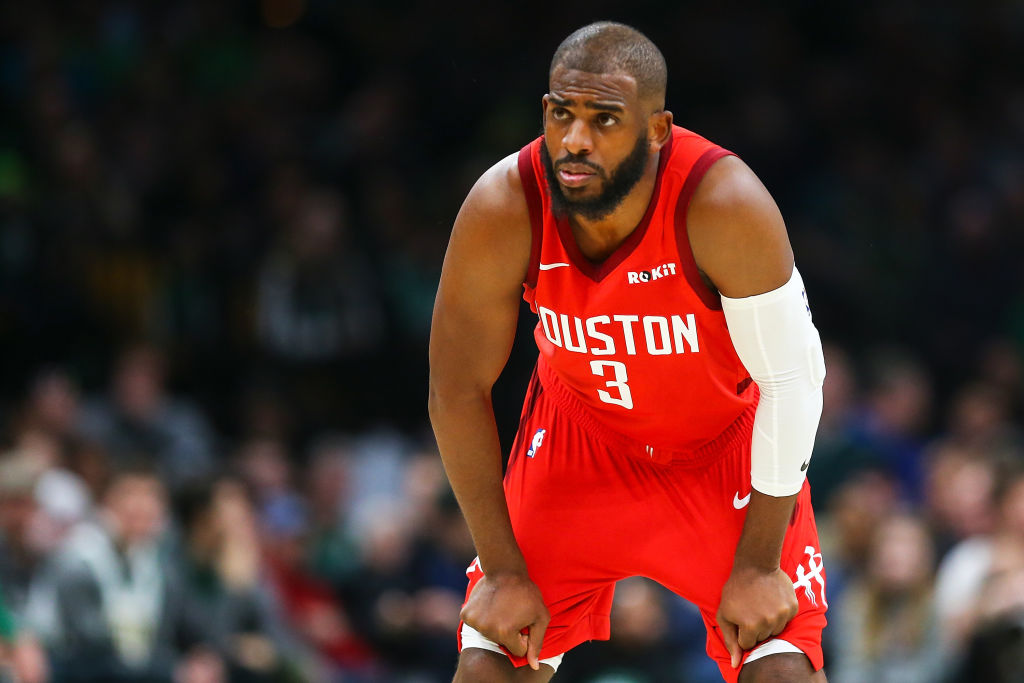 Another player known for hitting in between the legs is future hall-of-fame point guard Chris Paul. He is one of the best players of his generation, but his dirty tactics on the floor, along with high expectations of teammates during practice and in games, makes him hard to play with.

DeAndre Jordan almost left the Clippers because of Paul, but he was somehow talked back into re-signing with the team. Paul hasn't had any problems with his teammates in Houston, but his beef with Rajon Rondo resulted in their fight earlier this year.
Draymond Green- Golden State Warriors
Green just always seems to do things that make him look like a dirty player. Whether it's kicking players in between their legs, or tripping them, he seems to be the biggest agitator in the league, and that's why he's one of the most hated players in the NBA right now.

Green's trash-talking and style of play lead to technical fouls and ejections, and it's all led to plenty of scuffles during his time in the league. Don't expect him to tone it down anytime soon, and if he picks up a max deal when he becomes a free agent, then his relationships with players could make them avoid signing with whatever team he joins.
Kevin Durant, Golden State Warriors
For some reason, the media is still hammering Kevin Durant for leaving the Oklahoma City Thunder and signing with the Golden State Warriors. You can't get mad at someone for taking a better paying job, with a more efficient structure and better culture.

Still, that doesn't stop the media from attacking Durant any chance they get. More than from his fellow stars, it seems like Durant is one of the most hated players in the NBA in media circle. It seems like he will have to leave the Warriors and turn around a franchise on his own to get back in the good graces of casual NBA fans.
LeBron James, Los Angeles Lakers
James is the sun in the NBA solar system, but unlike the sun, he has millions of people that hate him around the world. He moves the needle anytime he is successful or fails. From a basketball standpoint, the Lakers are struggling this season and fans of other NBA teams have been very happy to see James fail for once (eight straight trips to the finals has a way of turning people against you). Unless LeBron can bring a title to Los Angeles, expect him to be one of the most hated players in the NBA until he retires.
Who are some of the other hated players in the NBA?
Is there anyone that is missing from this list that we should add? We understand Boston's Marcus Smart or Philadelphia's Joel Embiid don't have the best reputations, but we can only make this list so big. Who would put on the list?