7 of the Most Lopsided Trades in NBA History
One popular opinion around the NBA is that one team will always be the loser of the trade. When you are trading a superstar (either for financial or chemistry reasons), you generally don't get back equal value. That doesn't mean you shouldn't net some profitable return on your investment, but some franchises end up getting such a raw deal it goes down in league history as an all-time blunder. With that in mind, let's look at seven of the most lopsided NBA trades of all time.

Hawks trade Bill Russell to Celtics
After selecting Bill Russell in the 1956 NBA draft, the St. Louis Hawks immediately traded him to the Celtics for Ed Macauley and Cliff Hagan. Both of these players enjoyed fine careers, including a combined 13 All-Star appearances, but Russell became one of the league's best players. He won five MVP awards, made 12 All-Star teams in 13 years, and was the anchor for a Celtics dynasty that won 11 championships.

76ers trade Wilt Chamberlain to L.A.
When the 76ers decided to offload Chamberlain, he was already a legend in NBA circles. The Sixers got Jerry Chambers, Archie Clark, and Darrall Imhoff, but none of those players compared to Chamberlain. He helped the Lakers win the NBA championship in 1972 while winning the Finals MVP.

Washington ships Chris Webber to Sacramento
During his time with Washington, Chris Webber was one of the league's best frontcourt players before D.C. traded him to Sacramento for Otis Thorpe and Mitch Richmond. Thorpe played one season in Washington while Richmond's All-Star numbers quickly dropped off.

Meanwhile, Webber became the focal point of the Kings' offense, averaging 23 points and 10 rebounds per game and leading the Kings on multiple deep playoff runs. Considering Webber turned into one of the league's elite players while Richmond and Thorpe barely made an impact in Washington, we'd say D.C. lost one of the worst NBA trades of all time.

Clippers unknowingly move Kyrie Irving to Cleveland
When the Los Angeles Clippers started their rebuilding process, Baron Davis wasn't in the team's future. Davis went to Cleveland along with an unprotected first round pick for Mo Williams and Jamario Moon. The pick turned out to be the No. 1 overall selection, and Cleveland used it on Duke standout Kyrie Irving.

Irving quickly became a household name with his killer crossovers and ability to create his shot. He also had one of the most clutch plays in NBA Finals history during the Cavs improbable run to the 2016 championship. As far as lopsided NBA trades go, this is one of the worst. The deal didn't look smart at the time, and it looked even dumber when Irving hoisted up the Larry O'Brien Trophy.

The Royals send the Oscar Robertson to the Bucks
At the time of this trade, Oscar Robertson was clearly a top-five player in the league. He had a decade of dominance under his belt when the Royals moved him to Milwaukee for Flynn Robinson and Charlie Paulk. Robertson and the young but dominant Lew Alcindor (before he became Kareem Abdul-Jabbar) as the Bucks won the 1971 NBA championship.

James Harden to the Rockets
Oklahoma City brass had to make a choice: Sign James Harden, who disappeared in the Finals against Miami, or keep Serge Ibaka, a shot-blocking presence up front. They opted to keep Ibaka and sent Harden to Houston for Kevin Martin, Jeremy Lamb, and three NBA draft picks. A solid player for the Thunder, Harden transformed into one of the league's best players with the Rockets. He is averaging more than 35 points per game this season as is a perennial MVP candidate in Houston.

The Nets mortgage the future for aging vets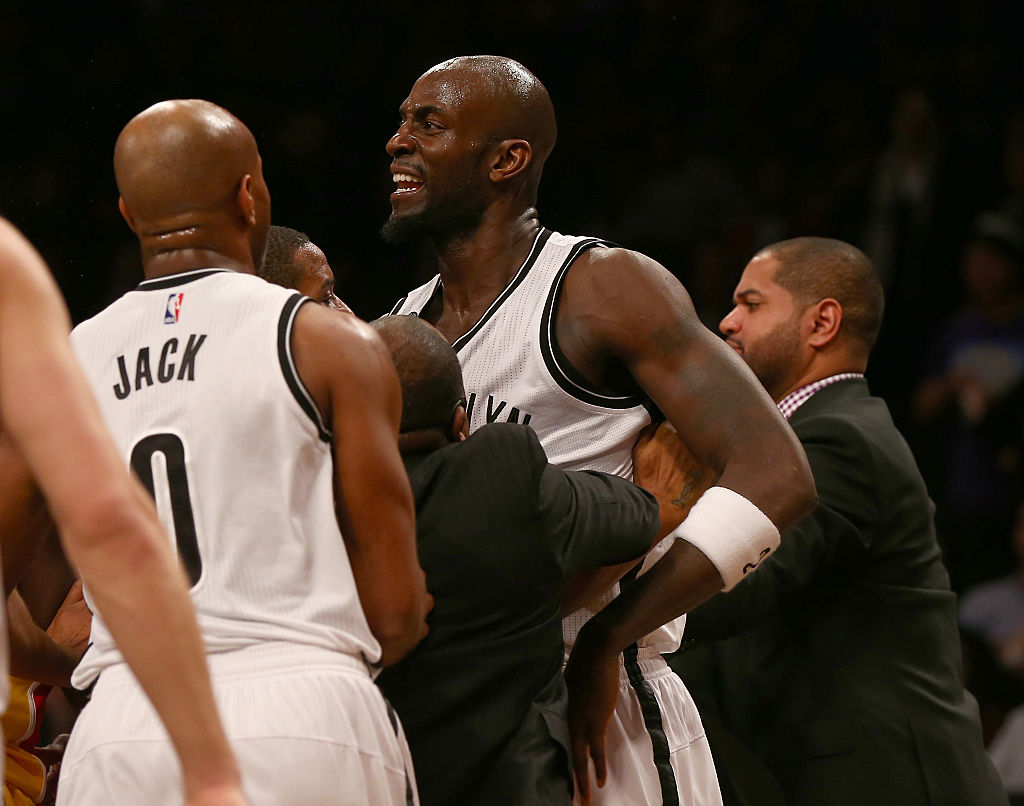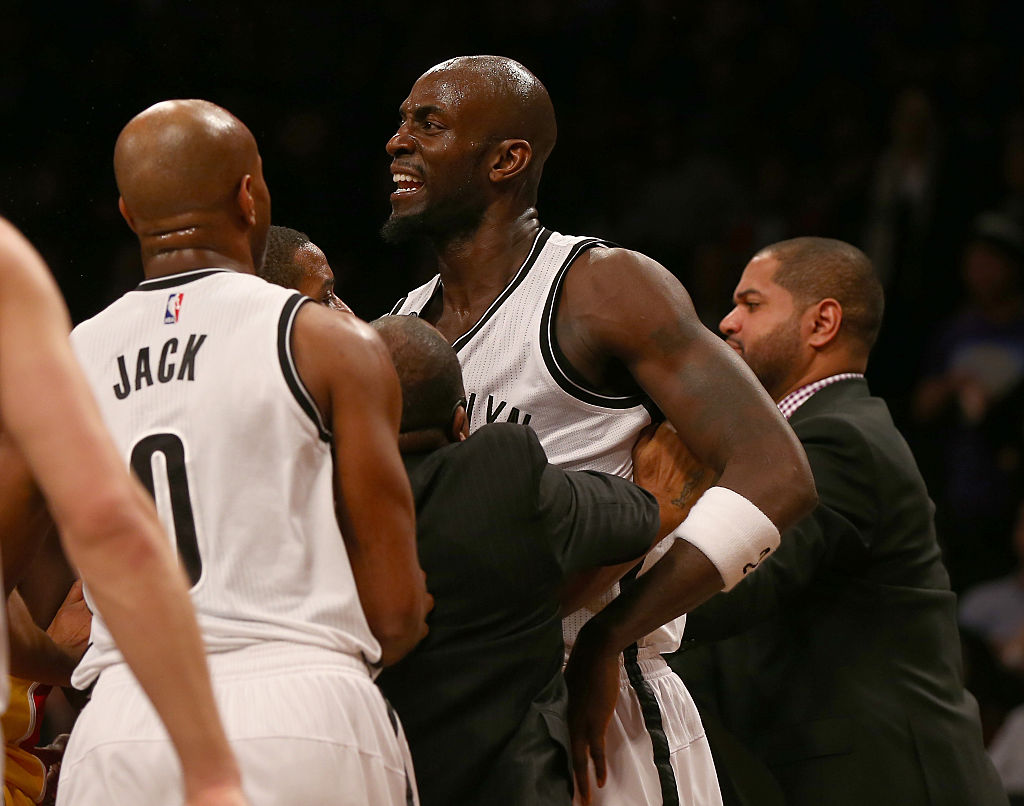 When the Nets traded for Kevin Garnett and Paul Pierce, teams around the league were shocked at how much they gave up. The full trade included Boston sending Garnett, Paul Pierce, Jason Terry, and D.J. White to Brooklyn for Keith Bogans, MarShon Brooks, Kris Humphries, Kris Joseph, Gerald Wallace, and four first-round picks. The four draft picks turned into James Young, Jalen Brown, Jason Taytum, and Robert Williams.

This trade six seasons ago is still having major ramifications on the league today. Boston could include either Tatum or Brown in a trade package for New Orleans star Anthony Davis, which could make the Celtics a front runner for the Eastern Conference crown next season. Meanwhile, the Nets are just starting to recover from losing one of the most lopsided NBA trades we can remember.