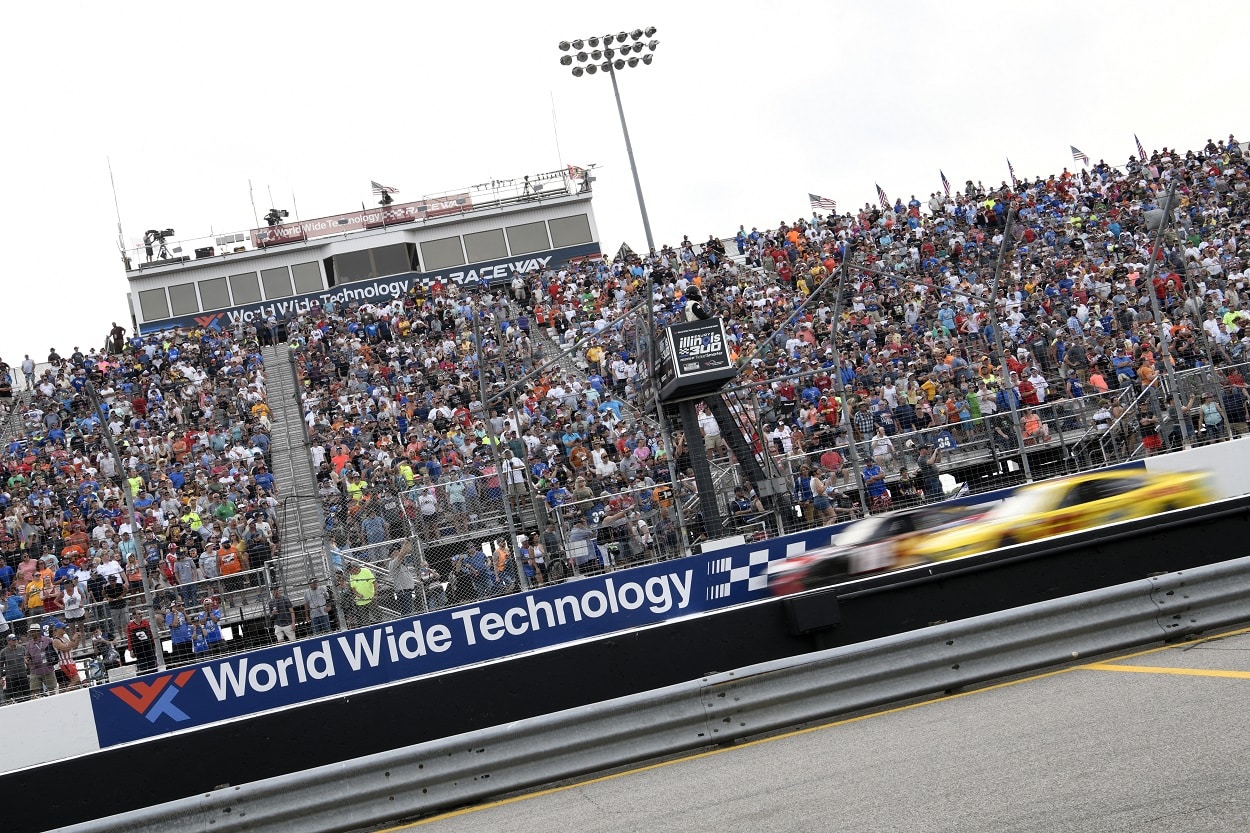 Who Has the Most NASCAR Cup Series Wins at World Wide Technology Raceway?
A look at the drivers with the most NASCAR Cup Series wins at World Wide Technology Raceway.
While World Wide Technology Raceway was first opened in 1967, the motorsports complex formerly known as St. Louis International Raceway and Gateway Motorsports Park didn't host its first NASCAR Cup Series race until 2022.
Initially developed as a 1/8-mile drag strip, the facility now features a 1/4-mile dragway, two versions of an infield road course, and a 1.25-mile oval, the last of which is used by the Cup Series. The complex also currently hosts a Truck Series race and also hosted the Xfinity Series from 1998 to 2010.
So while World Wide Technology Raceway, located in Madison, Illinois, just a few miles east of St. Louis, is new to the Cup Series, it's not as if NASCAR is new to the track.
When NASCAR added WWTR to the Cup Series schedule, Pocono Raceway was stripped of one of its two races, which certainly wasn't a popular decision with some in the motorsports community.
Who has the most NASCAR Cup Series wins at World Wide Technology Raceway?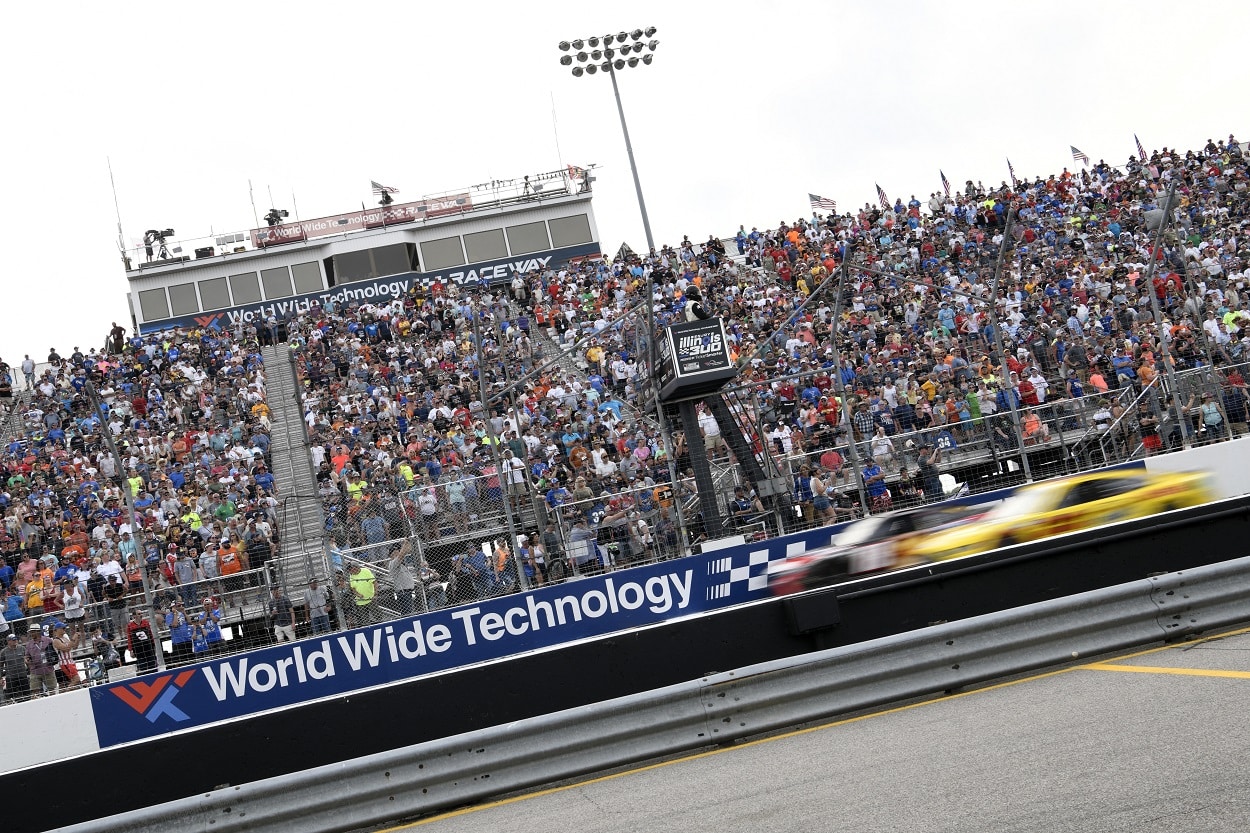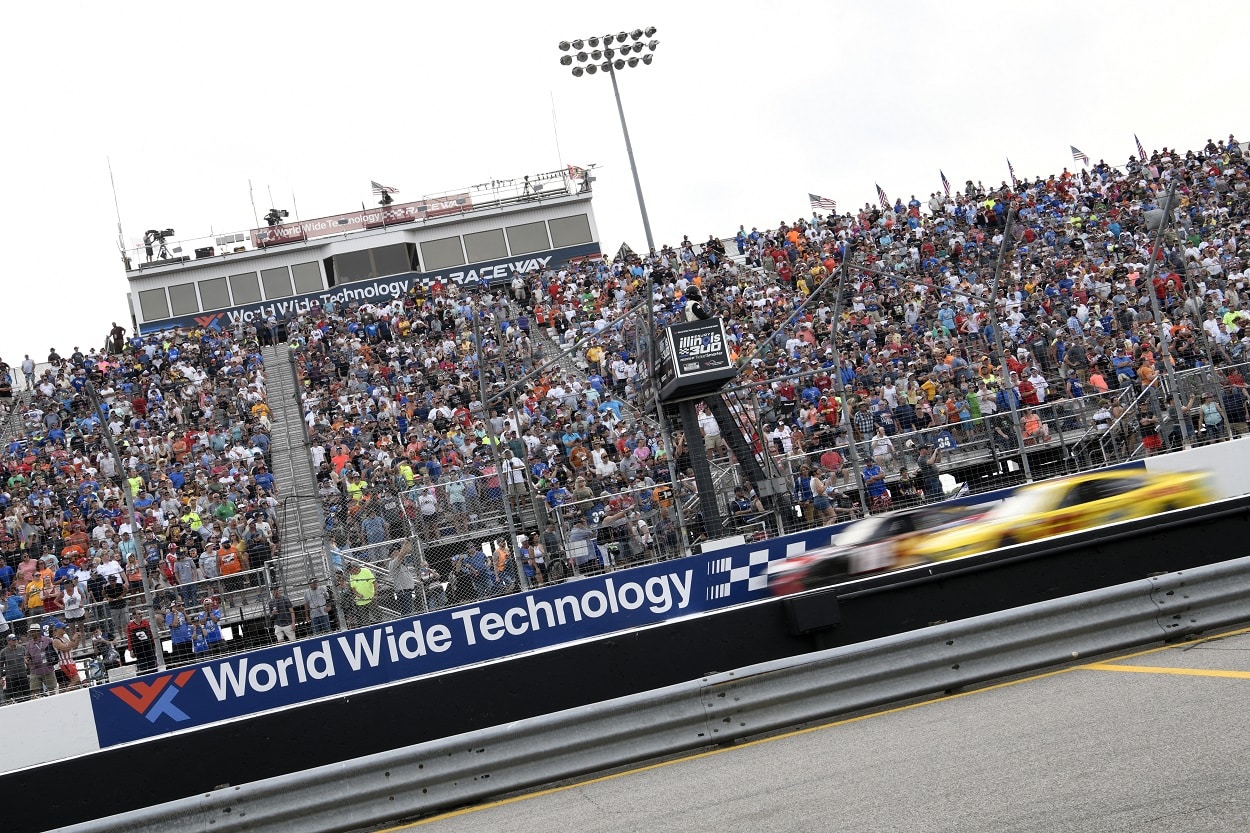 As WWTR was only added to the NASCAR Cup Series schedule in 2022, the list of winners obviously isn't extensive and currently only features two names: Joey Logano and Kyle Busch.
Starting in the seventh position at the 2022 Enjoy Illinois 300, Logano worked his way to the front of the pack and led just 22 of 245 laps. Logano and Kyle Busch battled throughout the final stage, and Busch, who led a race-high 66 laps, held the lead in the overtime restart.
But Busch went too high late in a late turn, allowing Logano to pass on the way to a .655-second victory.
The 2023 edition of the Enjoy Illinois 300 was won by Kyle Busch, who began the race on the pole and led 121 laps, ultimately defeating Denny Hamlin by just over half a second.