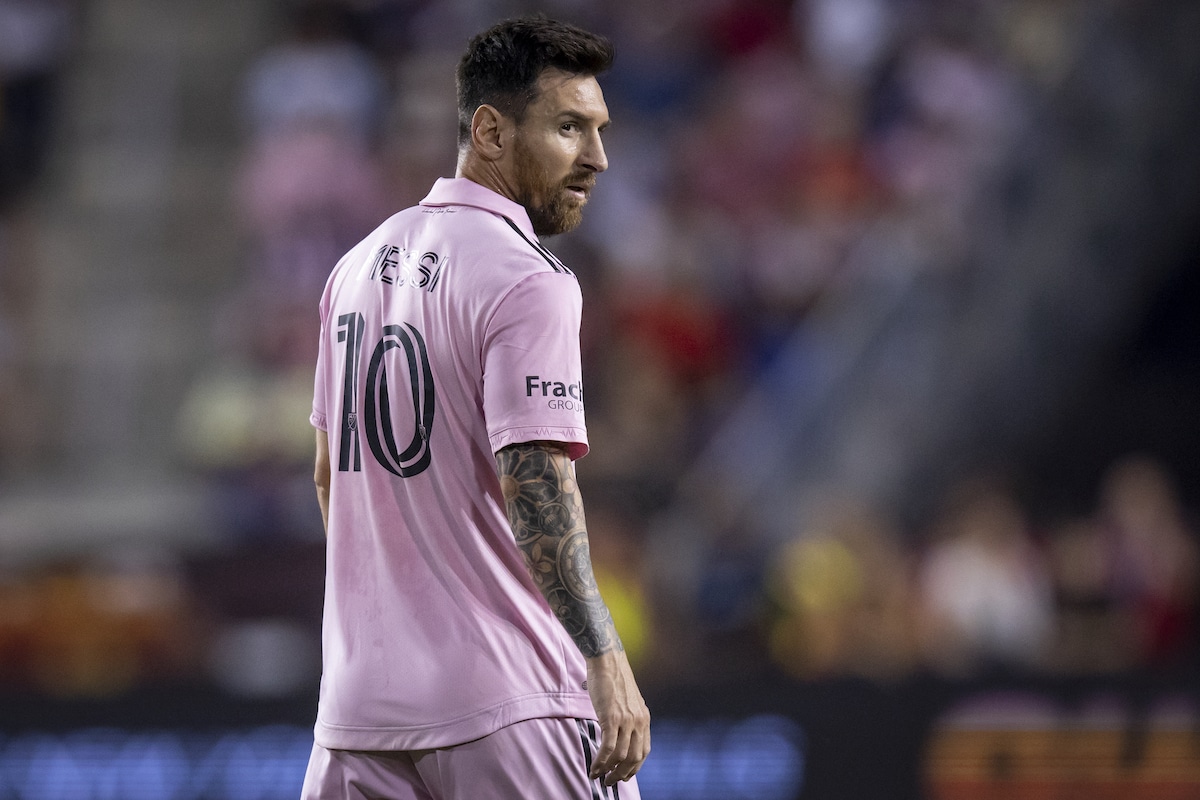 The Most Popular MLS Players to Follow on Social Media in 2023
Goals, assists, clean sheets, and massive followings await.
The American soccer scene is gaining momentum lately. The U.S. women's national team — although faltering lately — has long dominated the sport. The men's national team is finally heating up. And the MLS is doing big business, bolstered by stronger squads and some big spending to get more great international players, such as Lionel Messi, working in the U.S.
It's no wonder the social media stocks of the best and most popular MLS players are rapidly rising. Instagram, in particular, has seen them gaining more attention than ever.
Here's a look at the 10 most popular MLS players fans can follow on social media in 2023, using Instagram followers as of August 2023 to determine the order.
10. Sebastian Driussi: 1 million followers
Sebastian Driussi (@sebadriussi.11) made his name with River Plate and Zenit Saint Petersburg. But after making his big move to Austin FC, he has decided to stay in the U.S. for a while. The 2022 MLS MVP runner-up re-signed, and he'll be in Austin through 2025.
9. Thiago Almada: 1.5 million followers
Thiago Almada (@thiago_almada23) made history as the first active MLS player to win the World Cup. He pulled that off alongside a certain Argentinian somebody we'll get to later. The 22-year-old forward is one of the best players in the league, but Cesar Luis Merlo (h/t Dirty South Soccer) reported that UD Almeria of La Liga might be making a big offer to get him to move on from MLS.
8. Carlos Vela: 1.7 million followers
Los Angeles FC captain Carlos Vela (@carlosv11_) has big fanbases in his native Mexico and now in the U.S. The veteran multi-positional phenom has played all over the world but has made Los Angeles his home from 2018 on.
7. Lorenzo Insigne: 2.1 million followers
Lorenzo Insigne (@lorinsigneofficial) shocked the world when he decided to sign an MLS contract, as Mirror reported in February. He quickly justified the decision, scoring 10 goals across 24 appearances. Unfortunately, a groin injury has kept him from persistent use. But when he's ready, fans can expect something special.
6. Xherdan Shaqiri: 2.8 million followers
Chicago Fire winger Xherdan Shaqiri (@shaqirixherdan) has a big international fanbase that helps him slot in among the most popular MLS players. But he also made a big impression after joining the Chicago Fire in 2022. That $7.5 million contract is the most expensive the team has signed yet, indicating that more money — thanks to more fan attention — is flowing into the sport stateside.
5. Federico Bernardeschi: 2.9 million followers
How do you rack up 2.9 million followers while playing a sport that isn't among the top three most popular in the U.S.? You make a splash and bring attention to the game. Midfielder Federico Bernardeschi's elegant, effective style brings eyeballs to the game — and his social media accounts (@fbernardeschi).
4. Riqui Puig: 2.9 million followers
LA Galaxy midfielder Riqui Puig (@riquipuig) came into his professional career with enormous expectations. And while he hasn't quite met the level fans hoped for, people are still rooting for him — and following in large numbers. At just 24, he has time to get his game together. And with the level of play in MLS jumping up lately, he's in the right place to make it happen.
3. Giorgio Chiellini: 5.3 million followers
Giorgio Chiellini (@giorgiochiellini) was already a massively popular soccer legend well before the center-back signed with Los Angeles FC. Now 39, the former Juventus star is enjoying his final playing years by working hard to keep his spot and mentoring younger players.
2. Douglas Costa: 6.2 million followers
Brazilian winger Douglas Costa (@douglascosta) built his massive following mainly from his playing days before joining the LA Galaxy and becoming one of the most popular MLS players. The 32-year-old was a promising, big name while playing for Bayern Munich, Juventus, and Shakhtar Donetsk. His extensive injury history changed the course of his career, but he's still a talented and well-respected player.
1. Lionel Messi: 484 million followers
This list has a new entry, and it's one that might never be topped.
Lionel Messi (@leomessi) joined the last-place Inter Miami squad halfway through the 2023 season. His impact was immediate. The team instantly became a consistent threat, and the Argentinian superstar can't stop scoring goal after goal. Alongside his massive following, he's selling out MLS stadiums nationwide. And Engadget reported that MLS streaming subscriptions have more than doubled since he joined the league.
Messi has made it to U.S. soccer, and he's taking the entire league to new heights.