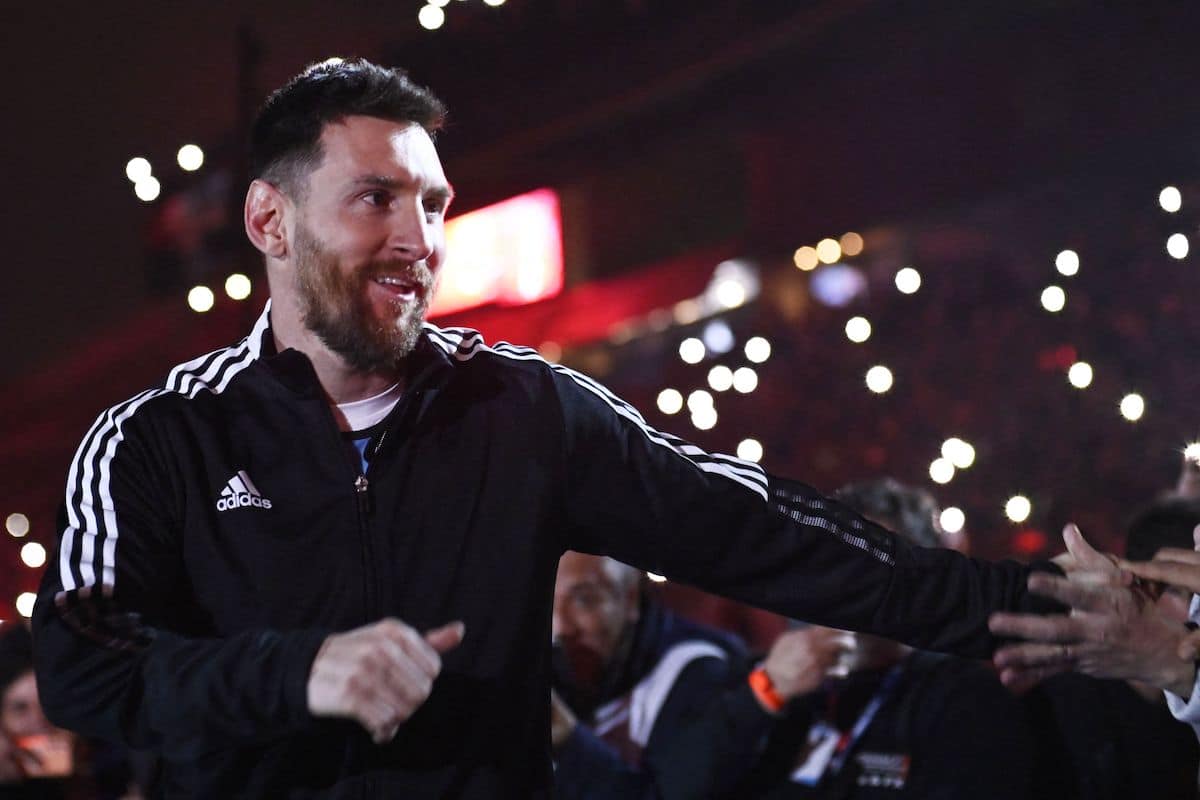 Lionel Messi Joining Inter Miami Kicks off a New Era of American Soccer with Massive Financial and Cultural Impact
Lionel Messi joining Inter Miami will have a major impact on the future of American soccer.
Following the much-anticipated "Unveil" at DRV PNK Stadium in Fort Lauderdale, Florida, global soccer superstar Lionel Messi is officially a member of MLS' Inter Miami. The 36-year-old's time with Paris Saint-Germain is done after two years with the French club, and he's taking his otherwordly talents to the United States.
News of the Argentine forward's move to America has already sent shockwaves throughout the soccer landscape as a whole. That won't stop anytime soon, and the ripple effects in the United States will prove far-reaching.
Lionel Messi has an unprecedented compensation package with Inter Miami
In June 2023, Messi shocked the world when he announced that he had rejected a deal worth more than $400 million per year with Saudi side Al-Hilal for a seemingly much less lucrative deal with MLS's Inter Miami. When you also consider the fact that Miami, as of about halfway through the 2023 season, is ranked at the bottom of the Eastern Conference, this decision becomes a real head-scratcher.
But a deeper look reveals that a base salary of $60 million per year and a club stake merely scratches the surface of the Argentine's compensation package.
Inter Miami had to get creative if they wanted Messi to turn his back on that titanic Saudi paycheck. As of now, it is apparent that Messi will be receiving a flat percentage from the revenue of several of MLS's biggest commercial business partners — Apple and Adidas — who will provide him with literally infinite compensational potential.
Messi's unique deal has raised a number of questions about athlete compensation in the future:
Could revenue cuts be implemented into compensation packages for athletes from other sports like the NBA or NFL?
If you're Patrick Mahomes or LeBron James watching Messi get this type of deal, it seems reasonable to call up your agent and ask for a similar structure. After all, American athletes at the upper echelon of popularity are responsible for massive revenue generation, not only for themselves but also for their respective franchises and leagues as a whole.
Is this deal something only a name as big as Messi can pull off, or will it be accessible for other athletes?
This sort of revenue-cut-based direct deal-making with streaming services and sportswear companies won't likely be available for other MLS players outside of conventional sponsorships, especially when you consider the requisite level of popularity needed.
Messi's move to the US isn't just a tactical decision made by the club he's joining. It's a game-changer for every team in the league. The entire MLS will accumulate more viewership because of him, and because Adidas and Apple TV possess exclusive rights to the entire league, giving Messi a percentage is doable.
Is this a one-time thing, or is Messi setting a precedent for the future of athlete compensation?
While we might see similar deals in the future, they will probably also require extraordinary circumstances.
Athletes as established as Messi almost never join less-established environments. Typically the biggest fish stay in the biggest ponds. Only when an oceanic great white swims upstream into a community fishing well do we see seismic alterations to an ecosystem.
Lionel Messi will have a huge impact on American soccer, regardless of precedent
Beyond the large-scale deals being brokered at the top of the sports industry, what other economic and business shifts will Messi's move catalyze in the US? After all, the biggest name in the sport carries unfathomable influence.
Historically, Europe and South America have been the leading soccer hotbeds. But with Messi's move to the US, new opportunities will likely arise not only in fan engagement, broadcast viewership, and merchandise but also in the country's ability to produce talent on the same level as those two continents.
While this theory didn't previously pan out when global stars David Beckham and Zlatan Ibrahimovic joined LA Galaxy in 2007 and 2018, respectively, Messi's unparalleled popularity may be what it takes to build significant momentum in America. Beckham and Ibrahimovic moved to MLS during the twilights of their careers, and while Messi is by no means a young up-and-coming prospect, he's coming off World Cup gold with Argentina in 2022. 
Plus, America already has substantial youth interest in soccer. According to US Youth Soccer, their program registers nearly three million players every year. The issue instead most likely lies in the world's soccer coaching elite's unwillingness to bring their insights and wisdom stateside to help develop American players.
We've already seen the Messi effect, though.
Gerardo "Tata" Martino, a world-class coach and one of Messi's trainers from Argentina's national team, has already been hired by Inter Miami. Major European stars from Barcelona's golden age, Sergio Busquets and Jordi Alba, are joining him in an Inter Miami kit.
Perhaps when trainers from Europe and South America see this, the effect will snowball, making them more keen to pursue a career nurturing young talent in America.
Ultimately, the optimal outcome for American soccer would involve experienced coaches at all levels, from professional to youth development, actively pursuing careers in the United States.  With effort and patience, American soccer is fully capable of reaching the level of excellence observed worldwide.
With Messi to Inter Miami, we could be witnessing the ignition of a momentous new era.