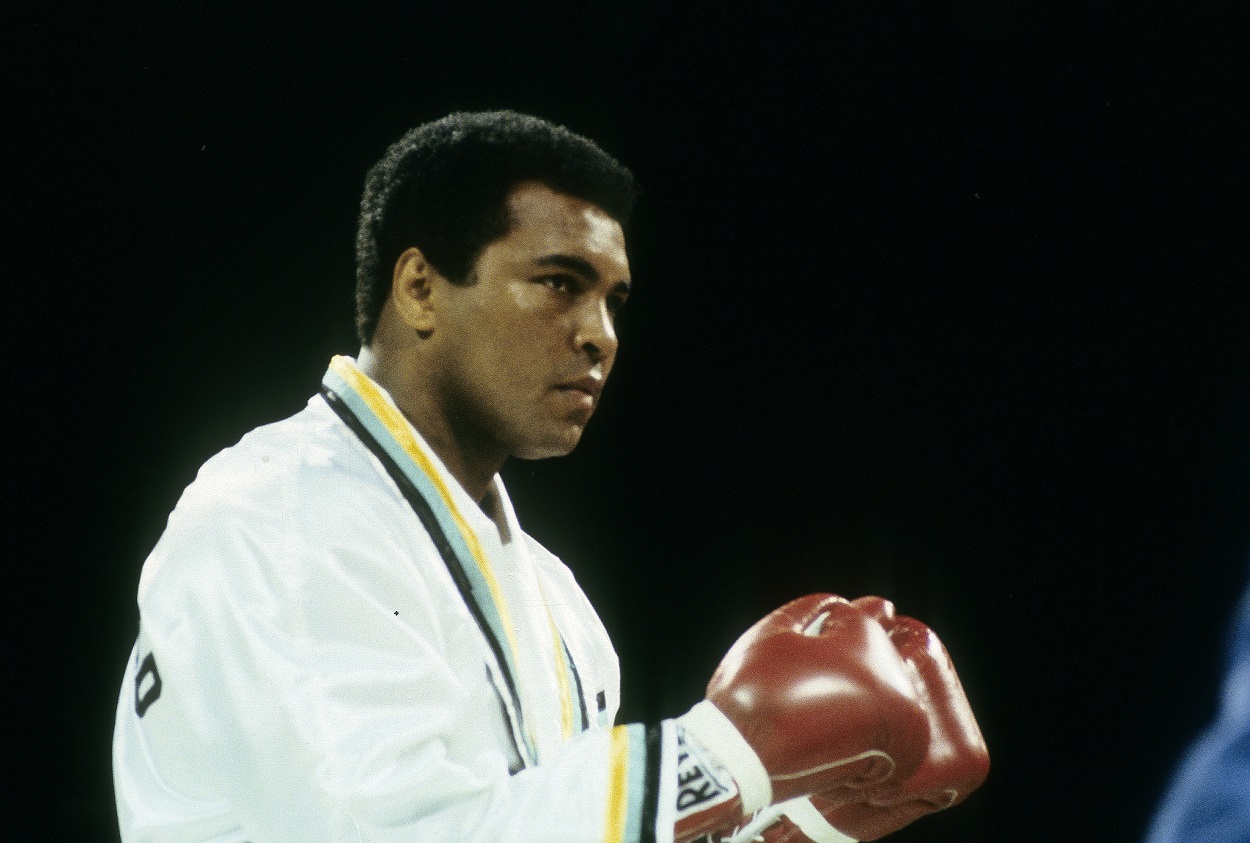 Muhammad Ali Willingly Ignored His Doctor's Stern Warning About His Declining Health
During the latter stages of Muhammad Ali's legendary boxing career, he ignored the telling signs of his declining health.
Muhammad Ali firmly established himself as one of the greatest professional athletes in sports history. His energetic personality, coupled with his dominance in the ring, made him a must-see attraction. However, Ali's decisions late in his boxing career may have contributed to his health issues in retirement.
Muhammad Ali's legendary boxing career
Muhammad Ali spent over two decades in the ring, establishing himself as one of the greatest boxers.
Early in his career, Ali ascended to stardom after beating Sonny Liston in his first title fight at age 22. From that point onward, he became one of the most exciting and polarizing professional athletes across the globe
Ali had many memorable moments, such as his trilogy of fights against Joe Frazier and "The Rumble in the Jungle" against George Foreman. During his prime, Ali was a complete boxer who left a lasting impact on the sport.
Beyond his iconic fights, his ailing health in retirement became a large part of his life story.
Muhammad Ali willingly ignored his doctor's stern warning about his declining health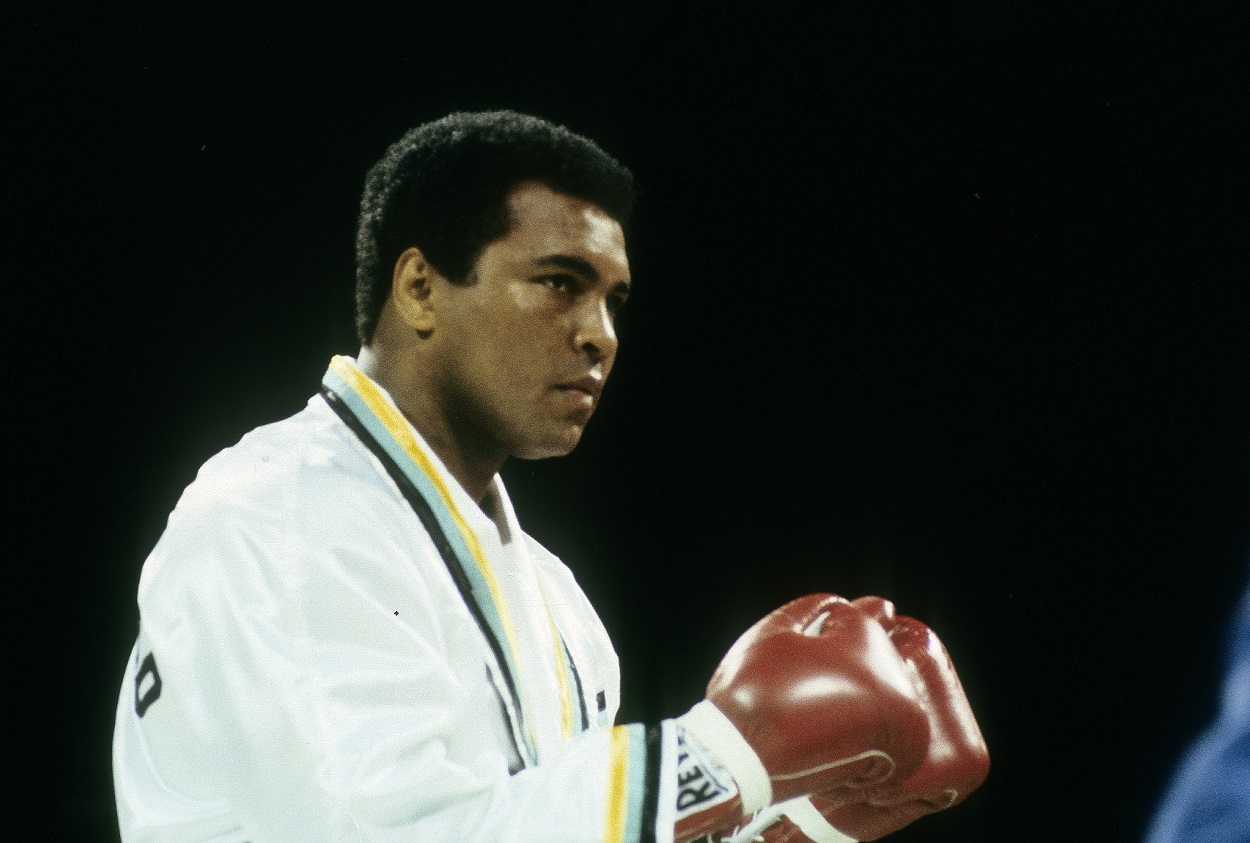 As Muhammad Ali progressed through the latter part of his career, his declining health became evident.
Jonathan Eig's Ali: A Life outlined what unfolded, according to Oregon Live. As the author writes, Ali's ring doctor Ferdie Pacheco told him in the mid-'70s that he was already showing permanent brain damage.
He insisted Ali's "reflexes were only 25-30% of what they should be," but the champ waved off him. "He didn't see that," Pacheco said. "He didn't think he was brain damaged. He didn't remember things. He was stuttering and stammering … I couldn't stop him. I tried."
The headstrong boxer wanted to continue fighting as long as he could. However, in 1977, Ali's declining health led Madison Square Garden to state it would no longer hold his fights due to the health concerns.
Ali chose to fight for four more years, with six fights over that span. He lost three out of his final four bouts. Ali's decision to continue boxing had a lasting impact on his health, contributing to his problems in the years following his career.
Health struggles worsened for Ali in retirement
In 1984, Muhammad Ali was officially diagnosed with Parkinson's disease. At first, he was able to operate pretty freely. He participated as a special guest referee for a match at the first WrestleMania in 1985. Ali also helped negotiate with Saddam Hussein to release 15 American hostages in 1990.
He founded the Muhammad Ali Parkinson Center at Barrow Neurological Institute. Ali also started an annual Celebrity Fight Night, which raised more than $100 million in donations to the cause.
As the years passed, his physical capability and speech delivery deteriorated. Ali required help to move around in his daily life, motivating him to avoid the public. All of this led to him suffering a respiratory illness in June 2016, which only worsened and resulted in his death at age 74 due to septic shock.
It is widely believed that the numerous head blows he experienced over his boxing career led to Parkinson's disease. Ali reportedly took 200,000 headshots in the ring, which contributed to brain damage much earlier in his career.
As difficult as it was to see Ali in that state following his days in the ring, boxing fans' admiration and respect for him remains strong to this day.