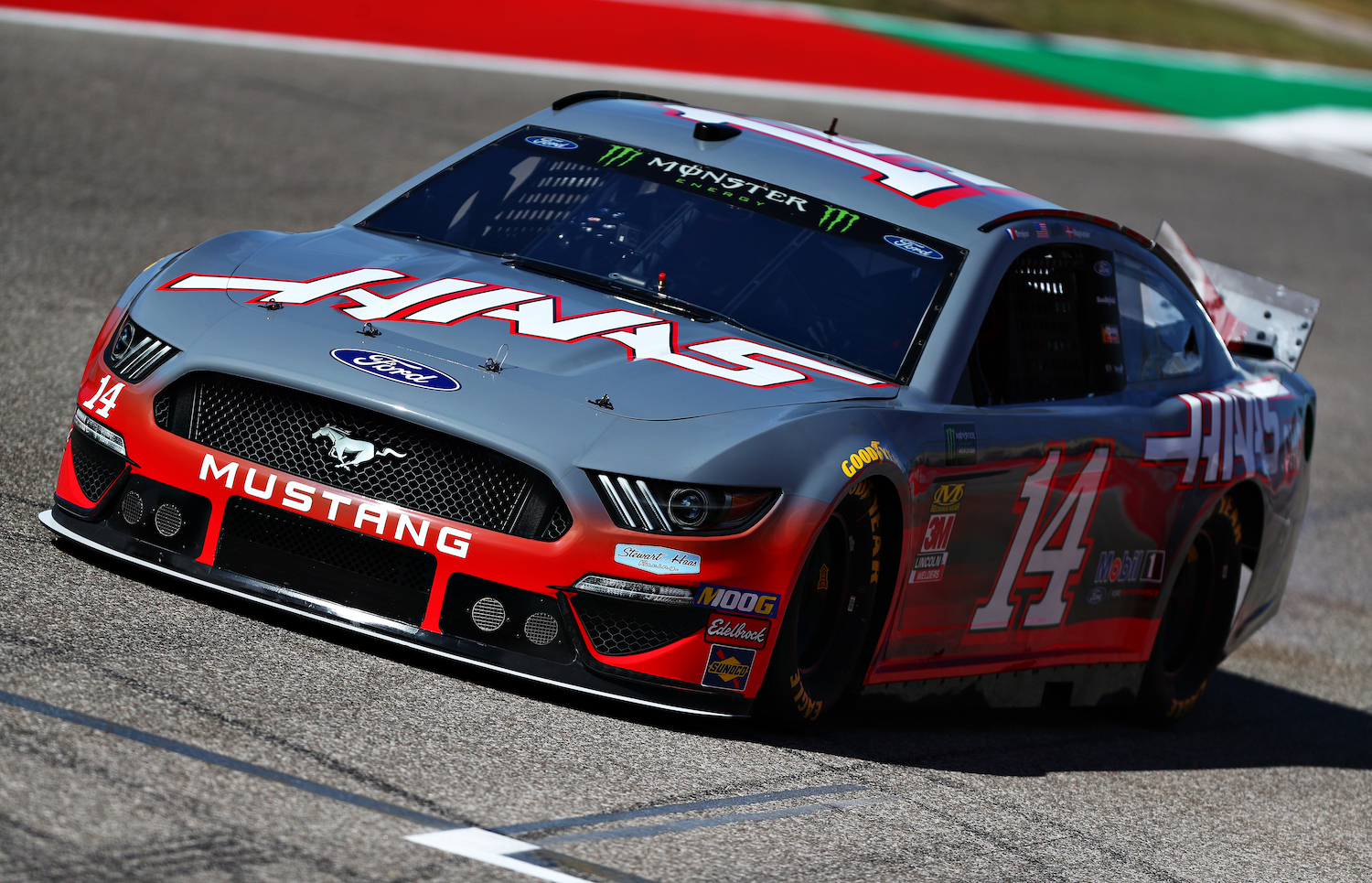 NASCAR 2021 Schedule Features Major Changes Including Road Races and a Dirt Race
NASCAR is announcing its 2021 schedule today and it features major changes, including a new road race at Circuit of the Americas and a dirt race.
Like the rest of the sports world, NASCAR had to completely rearrange its schedule in 2020 as a result of the pandemic. It provided for some intriguing storylines, including multiple races within days of one another at the same venue. Today NASCAR is announcing its 2021 schedule, and it is filled with numerous changes, including the first race on dirt since 1970. 
NASCAR experienced major changes in 2020
The 2020 NASCAR season started as planned. After Daytona, the schedule progressed into early March and the FanShield 500 at Phoenix, then the world stopped, sports included.
NASCAR skipped the entire month of April before returning in early May to Darlington for the first of back-to-back races. Kevin Harvick found victory at The Real Heroes 400 and Denny Hamlin followed that up three days later winning the Toyota 500. 
Less than a month later, following the death of George Floyd, NASCAR implemented a major change unrelated to the schedule when the organization announced it was banning the confederate flag from all future events. The move was made in response to Bubba Wallace, the lone Black NASCAR Cup Series driver, suggesting the flag had no place in the series. 
NASCAR 2021 schedule features more races at familiar places
After implementing numerous changes to the schedule in 2020 due to external influences, NASCAR has taken the wheel on schedule changes for 2021, and there's plenty of new territory to navigate. 
After hosting three Cup Series races in 2020, Darlington will play host to two Cup Series races in 2021. NASCAR's oldest superspeedway will hold races on May 9 (Mother's Day) and the September 5 Labor Day Weekend classic. The South Carolina venue had been host to one annual event from 2005-2019 but had been home two events from 1960-2004.
In addition, Atlanta Motor Speedway will also double up in 2021 with a pair of Cup Series dates on March 21 and July 11. The 1.54-mile Georgia track last hosted two annual races in 2010.
NASCAR 2021 schedule includes road race at Circuit of the Americas, and dirt race at Bristol
The biggest changes to the NASCAR Cup Series schedule in 2021 will be the addition of multiple new road course races. According to Motorsport.com, there will be six road events this year highlighted by the first one of the season at the Circuit of the Americas in Austin, Texas on May 23.
Other road course events scheduled will be June 6 at Sonoma, Calif., July 4 at Road America, August 8 at Watkins Glen, N.Y., August 15 at the Indianapolis Motor Speedway Road Course, and October 10 at the Charlotte Roval.
The website reported those road events will replace races at Kentucky Speedway, Chicagoland Speedway, one at Texas Motor Speedway, one at Michigan, one at Dover, and the Indianapolis Motor Speedway oval.
One of the more intriguing events in 2021 will be a spring race held at Bristol, which will be converted to a dirt track. This is the first time a Cup Series race will be run on dirt since Sept. 30, 1970, at the half-mile State Fairgrounds Speedway in Raleigh, N.C.
While 2020 has been a challenging year and forced NASCAR to make numerous adjustments on the fly, the 2021 season will also feature plenty of changes with the schedule. NASCAR is hoping the 2021 Cup Series season will not only look different with new dates and new venues, but will also have stands packed with fans in attendance.