NASCAR Announces Another Noticeable Change to Cars and Fans Might Not Hate It
Since the turn of the century, NASCAR has changed dramatically. Those changes have driven away a lot of fans. Next season will bring another major change to the sport with the new Next Gen car. While the cars look sleek and racy, it's much too early to know whether or not they'll produce exciting racing action. This week NASCAR announced another change that will be noticeable on the cars. And based on the initial feedback, fans don't hate it.
NASCAR fans have been overloaded with changes in the past two decades
NASCAR has a major problem on its hands. Fans have been leaving the sport en masse for years. And it's mainly due to change. 
Countless changes have been implemented through the years, starting with the introduction of the NASCAR playoffs in 2004. That alteration, which replicated the postseason format of the other major sports, was huge and dramatically modified the season structure that had been in place at all levels of racing throughout the sport's history.
And NASCAR was just getting started. 
Since then, the organization has implemented a variety of other changes, including stage racing (2017) and the choose cone (2020). These are just the rules changes. The cars have dramatically changed as well with the Car of Tomorrow, debuting in 2007, and the Next Gen car turning its first official laps in 2022.
It's safe to say, some modifications have been better received than others.  
NASCAR announces colored window nets allowed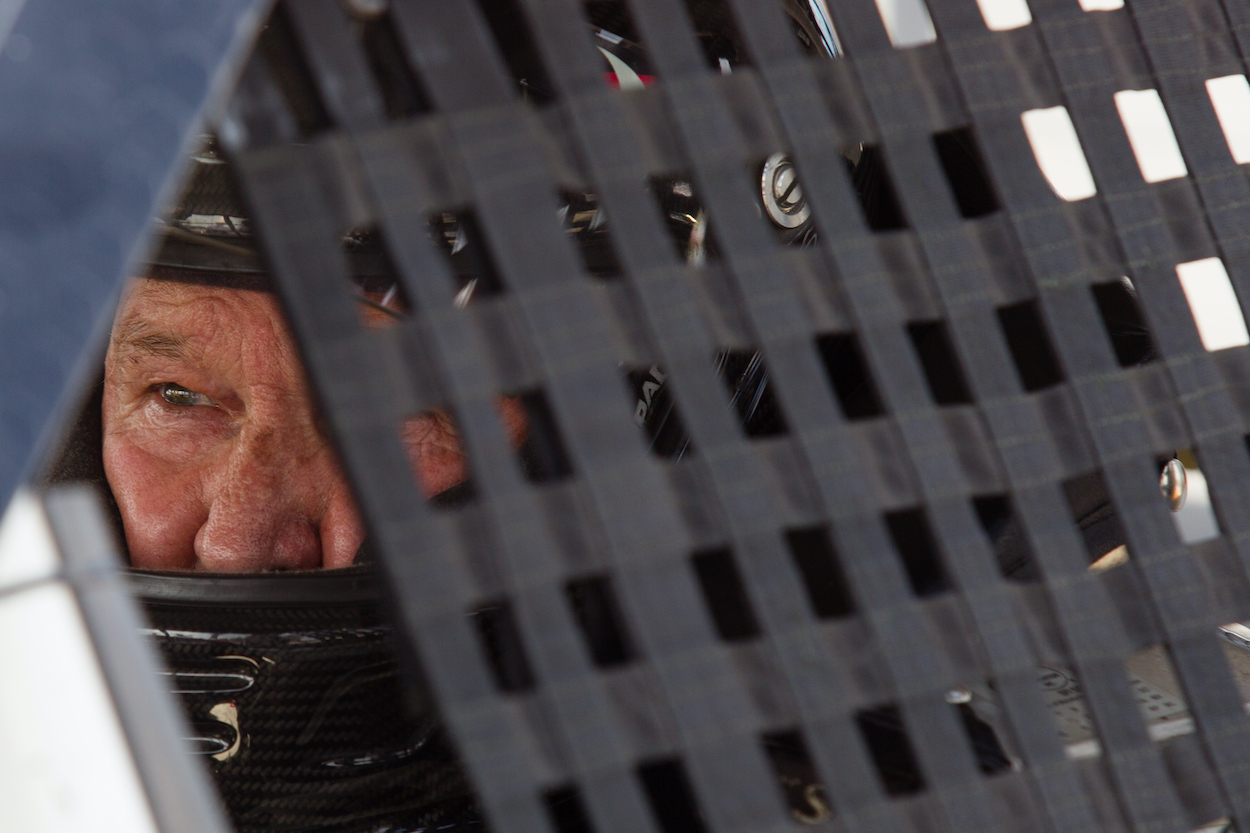 This week NASCAR announced another change that fans will notice whenever the first driver takes advantage of the new rule. According to Fox's Bob Pockrass, NASCAR has changed the language on the color of window nets.
"Rule was 'Driver's window nets must be black' … now it is 'Driver's window nets must be black, unless otherwise authorized by NASCAR,'" Pockrass tweeted. 
The fan response on Twitter was mixed.
"Match the net with the paint scheme, would be sick," wrote one fan. "This has exciting potential," another tweeted.
One concerned fan questioned the need for more changes. 
"They need to worry about RACING instead of that pettiness!" he tweeted. 
Potential change by NBC in future won't make fans happy
All things considered, altering the window nets is more cosmetic than anything. It won't have any effect on the racing or the viewer experience. The same, however, cannot be said for the changes that could be coming for NASCAR fans in the future if NBC has anything to say about it.  
With the NBC Sports Network shutting down at the end of this year, NBC recently announced some NASCAR races could potentially be available only on the Peacock streaming service starting in 2025. That means fans will have to pay the $4.99 monthly subscription price to watch several races.
According to NBC Sports Group Executive Jon Miller, NASCAR fans are getting to watch more than just a few races with the monthly subscription.  
"They are buying a subscription to Peacock, which gives you not just the racing but also gives you an enormous amount of other programming," Miller said. "I believe at last count, Peacock has over 18,000 hours of programming, other entertainment, sports and news, so that you pay 4.99 a month for Peacock, and you get all of that, all of that product."
Paying $5 a month doesn't sound like much. But when fans have watched racing for decades and not paid a penny, aside from watching commercials, it's understandable some might be opposed to the potential change. 
On the other hand, window nets are something fans can support, especially when it adds to the color scheme of their favorite driver's car and they know they're not spending any of their hard-earned money to make it happen. 
Like Sportscasting on Facebook. Follow us on Twitter @sportscasting19.