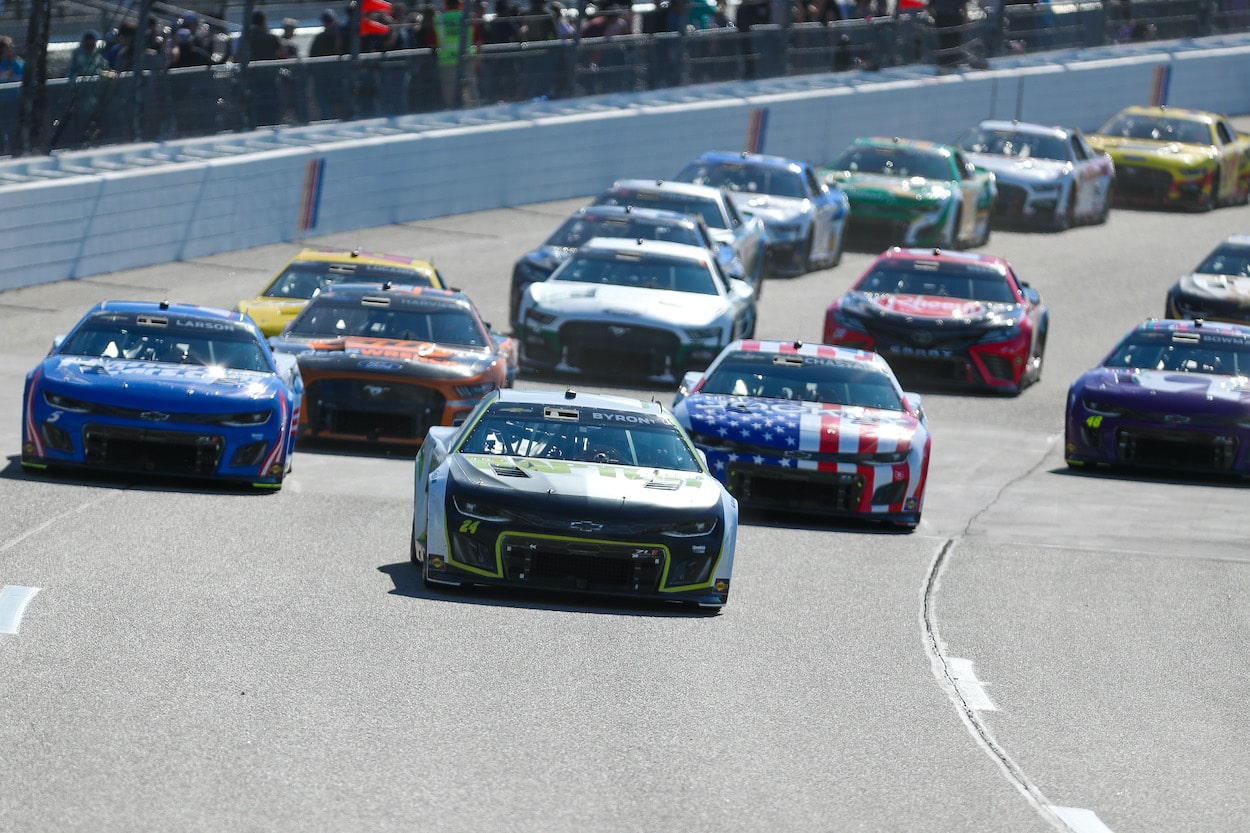 Veteran NASCAR Broadcaster Sounds Alarm Bells on 'Troubling Decline' in 2023 Television Ratings
A longtime NASCAR announcer didn't hold back his thoughts in calling out the dramatic decline in the 2023 television ratings.
Last season, NASCAR fans were understandably excited about the introduction of the new Next Gen car. That interest continued throughout the year and was reflected in the season's final television ratings. 
This year, however, it's a very different story. Viewership numbers have sharply declined early in the 2023 Cup Series campaign. Some might suggest the novelty of the car has worn off. Others opine it's what's affecting all sports and there's just a general drop in television watching (cutting the cord) with streaming and other entertainment options now available. 
Whatever the cause, veteran NASCAR broadcaster Dave Moody said it's a concerning trend for all parties involved.   
NASCAR television ratings up in 2022 with Next Gen car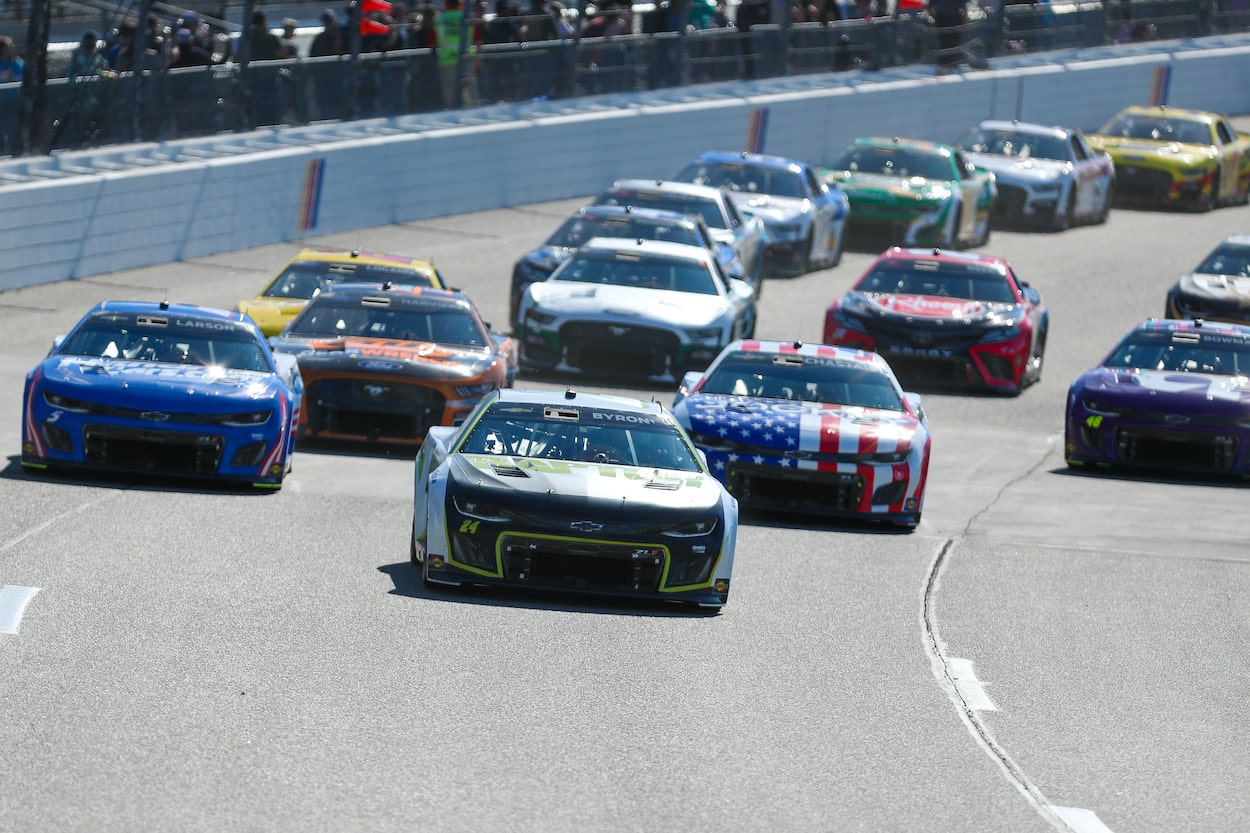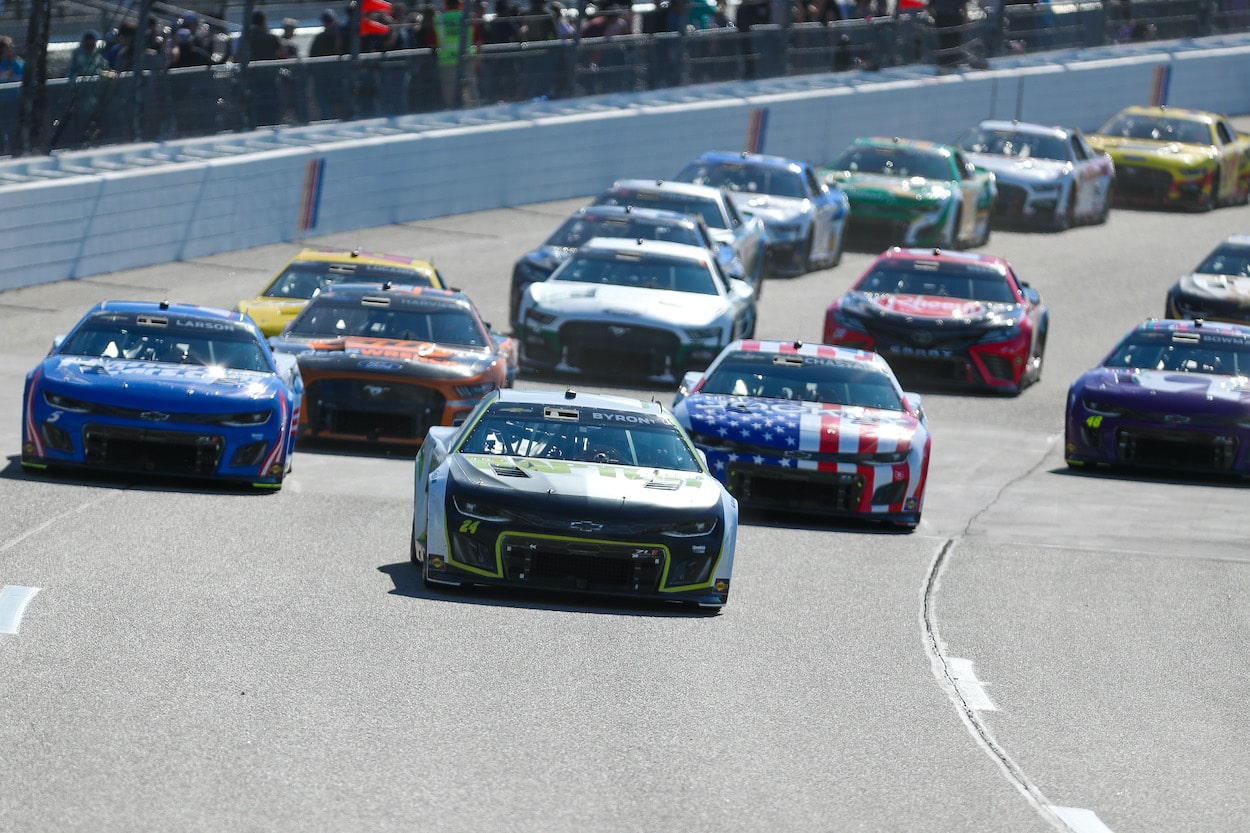 The Next Gen car had been talked about for years. It finally debuted in 2022 and did so in spectacular fashion on a historic stage at the LA Memorial Coliseum in the exhibition Clash. That entertaining race set the tone for the rest of the season. 
Fans tuned in each week to see how the new car would perform at the various track styles, including ovals, road courses, and dirt. And they did so in impressive numbers. 
The 2022 Cup Series season averaged 3.03 million viewers across Fox, FS1, NBC, and USA Network, up 2% from 2021 and 3 million viewers per race. The year-over-year increase grew to 4% with the inclusion of the exhibition Clash. 
Dramatic drop in 2023 NASCAR TV numbers 
Looking at the first eight races through the 2023 campaign, including the Clash, the numbers are dramatically different. The first red flag went up at the season-opening exhibition race in California, with numbers down 14.8% compared to 2022. 
Interestingly, the two subsequent races at Daytona and Fontana showed lesser declines at 7.7% and 5.6%, respectively. Unfortunately for NASCAR officials, those two smaller drops in viewership turned out to be the exceptions rather than the rule.  
Since Auto Club Speedway, viewer numbers have shockingly decreased by double-digits in every race. 
Las Vegas down 12.2%
Phoenix down 15.1%
Atlanta down 14.5%
COTA down 16.1%
Richmond down 41.8/11.9% *
* This year's spring race at Richmond aired on FS1. Last year it aired on Fox. However, comparing it to last year's first Sunday Cup race aired on FS1, it still was down 11.9%.  
Dave Moody shares his thoughts on decline
No one likes talking about those ugly numbers. It's uncomfortable. Longtime NASCAR voice Dave Moody briefly jumped into the conversation this week on Twitter to share his thoughts. 
"Not at all interested in excuses or sugarcoating. The decline is troubling for NASCAR, teams and fans," the 62-year-old broadcaster tweeted. 
While some want to attribute the decline in viewership to more people cutting the cord, that doesn't explain the record 9.9 million that tuned in to watch the women's college basketball championship between Iowa and LSU last Sunday, which had a peak viewership of around 12.6 million. 
Comparing those championship viewer numbers with NASCAR's biggest race of the year and it's even more troubling. This year's Daytona 500 was watched by 8.17 million total viewers, or an eight percent decrease from the year before. It's peak viewership was 10.1 million viewers. 
It was the third-lowest audience in history (since 1979 and first full broadcast). The sixth lowest audiences for the Daytona 500 have occurred in the last six years. 
As Moody pointed out, and the numbers clearly show, NASCAR has a problem with its television viewership. And all of this is happening as NASCAR is preparing to start contract negotiations with the television networks for a new contract starting in 2025. 
You'd have to expect this decline will be discussed extensively in those conversations and a plan designed to address the problem and get more eyeballs watching not just on television but the other viewing platforms now available.
For the latest breaking news and information about NASCAR's three national series, check out @kdsportswriter on Twitter.