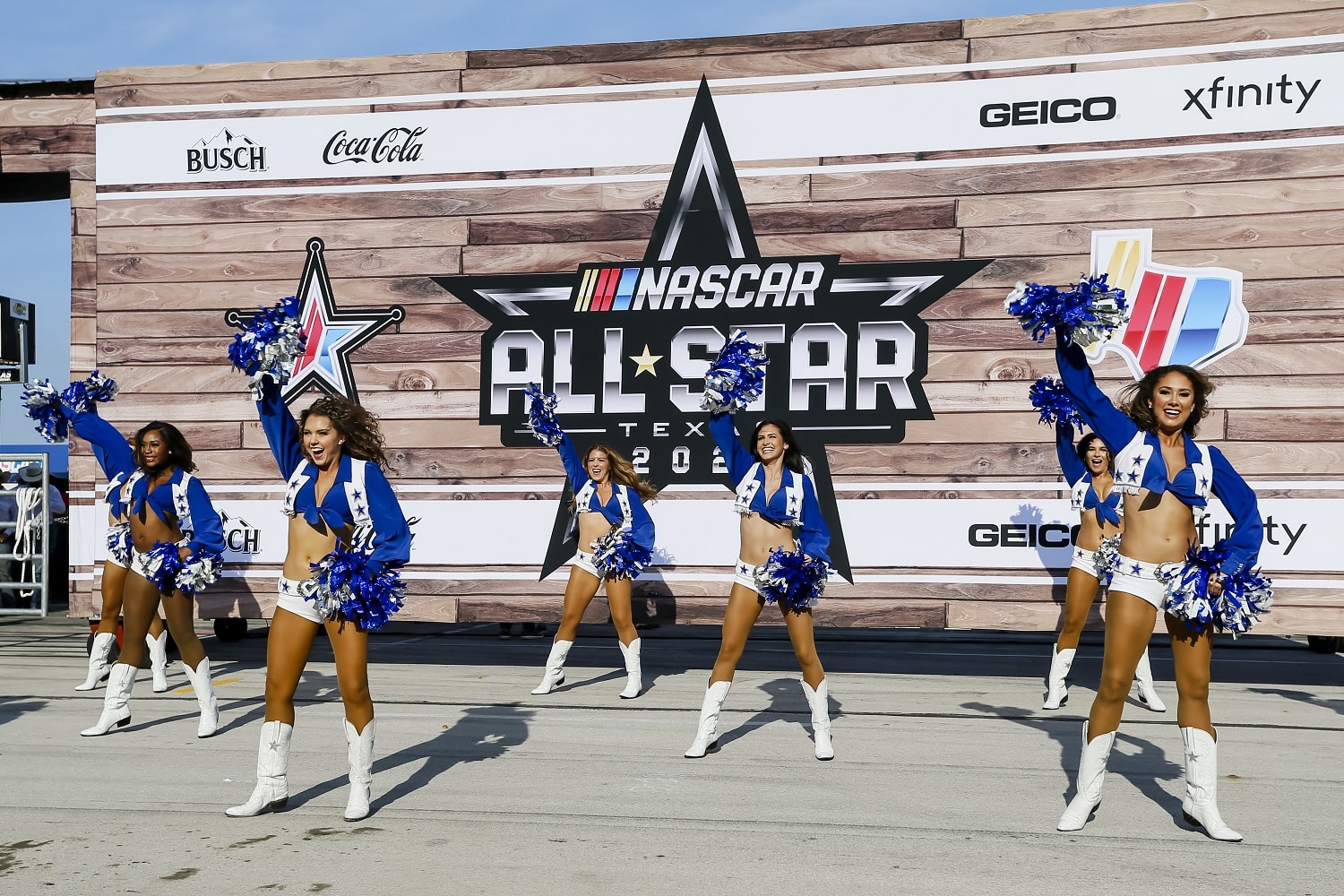 NASCAR Can't Like What Stars Like Denny Hamlin and Chase Elliott Think About the All-Star Race
The NASCAR All-Star Race is a flawed event made worse by running it at a track that isn't great for Cup Series racing.
Everything's bigger in Texas, including the list of reasons NASCAR must move the All-Star Race out of Fort Worth. And that's not just some media hack mouthing off; leading drivers have been saying it leading up to the only in-season non-points race on the Cup Series schedule.
They're right. The race in its current state would barely rate as special anywhere, but even less so at Texas Motor Speedway.
Fans don't like Texas Motor Speedway's NASCAR shows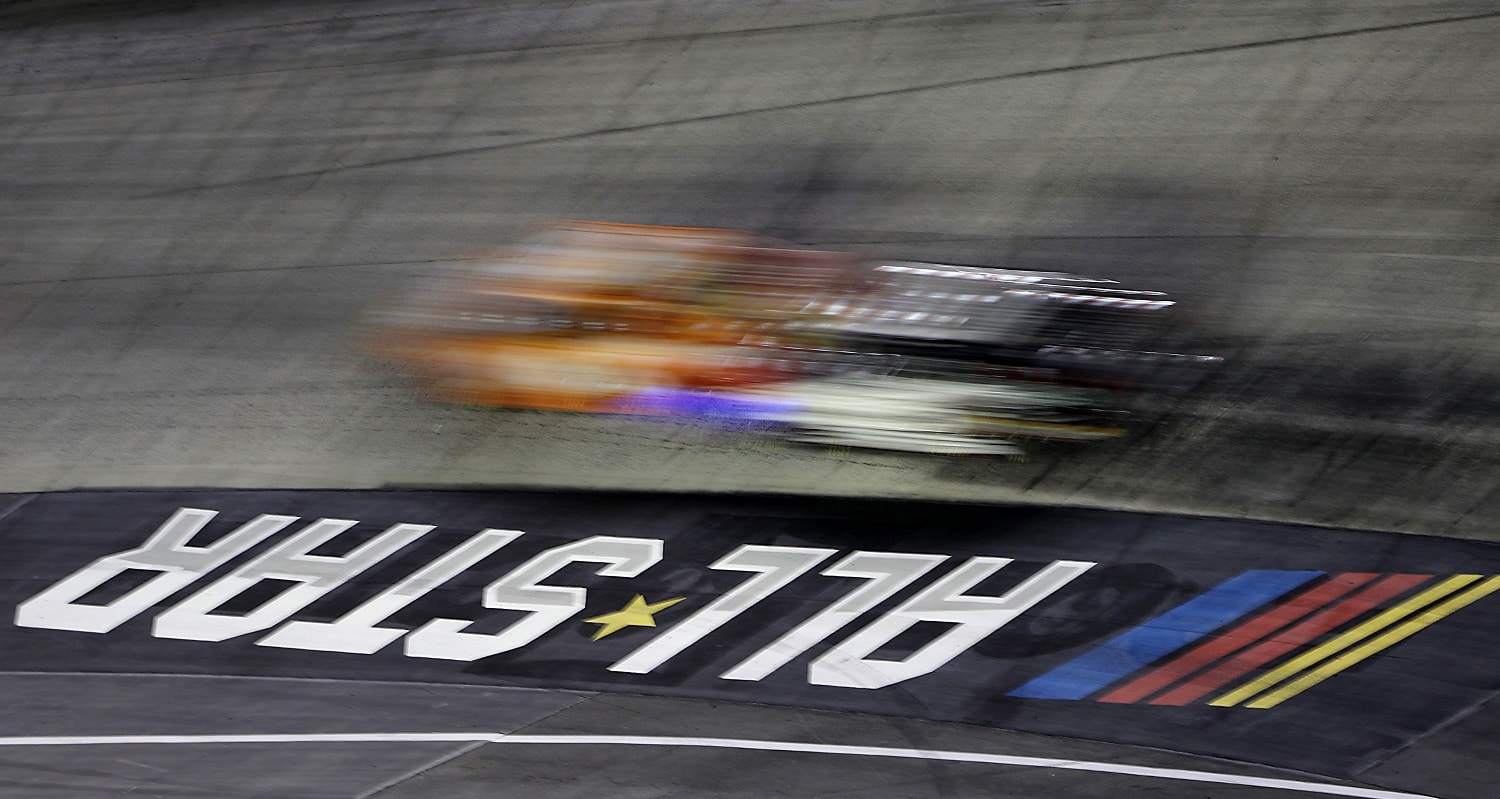 Tom Bowles of Frontstretch.com did a thoughtful piece examining the 12 tracks that host two annual NASCAR Cup Series races. He broke them into groups while exploring the justification for special treatment.
Daytona, Darlington, Talladega, and Martinsville are no-brainers, and the author made plausible cases for Bristol, Charlotte, and Phoenix continuing as twice-annual hosts. As for the others, justifying even one date is challenging, never mind two.
"Texas will serve as the home of the All-Star Race a second straight year. If both attendance and the racing is still dismal, consideration should be given to moving that race around. It's a win-win for both sides: one-date tracks would be guaranteed a second race every few years while NASCAR seeks a permanent replacement for a race that's often failed to reach expectations over the past decade-plus."

Tom Bowles
Rather than just taking his word, ask the fans. Jeff Gluck of The Athletic has been doing that after each race since the start of the 2017 season, and Texas Motor Speedway races consistently show up in the bottom half of the annual rankings.
It's not a great track for racing.
NASCAR can't like what Denny Hamlin and Chase Elliott think of the All-Star Race
When Chase Elliott speaks about Texas Motor Speedway, it's worth remembering he hasn't cracked the top five in a points race there since 2016, his first full NASCAR Cup Series season. He admits that feeds into why he'd move the All-Star Race.
"We should rotate," he told Bob Pockrass of Fox Sports. "I think that's what that race was initially designed to do, to move around and give fans in a different region a special event like an All-Star Race, which I think is really cool."
The All-Star Race started at Charlotte Motor Speedway in 1985, moved to Atlanta the following season, then remained anchored in Charlotte until the pandemic forced it to Bristol in 2020. NASCAR awarded it to Texas Motor Speedway beginning last season as a consolation prize for surrendering one of its two regular dates.
Said Chase Briscoe: "I don't know if we have to move it around every single year. But I think two or three years of one track (and) move to another one. I think that would be cool. Or even if it's tracks that we're thinking about maybe going to on the actual scheduled itself. Put them as the All-Star Race and try it out."
Denny Hamlin's other criticism of the All-Star Race is spot-on
There are other problems with the All-Star Race. NASCAR installs gimmicks to try differentiating it from points races; last year's multi-heat format was so convoluted that I rooted for the broadcast to be interrupted by a test of the Emergency Broadcast System.
This year, NASCAR has added a pit stop competition component. It may have sounded like a great idea in a January meeting, but have you seen Next Gen pit stops? Between crews that can't get tires off cars (hello, Erik Jones) and those who can't keep wheels on, earning the label of best pit crew might rank right up there with being the best ice hockey player in Costa Rica.
Finally, the hoopla about the $1 million prize must stop. A million bucks in 1985 meant something huge. If NASCAR has adjusted the amount for inflation each year, drivers this weekend should be competing for about $2.7 million.
"We need to stop … saying it's a million, (which) is like our promotional tagline," Denny Hamlin told Fox Sports' Bob Pockrass in calling for NASCAR "to update a little bit in those times."
NASCAR found a way to spice up the Busch Light Clash. Now, it needs to fix the All-Star Race or ditch it.
Like Sportscasting on Facebook. Follow us on Twitter @sportscasting19 and subscribe to our YouTube channel.