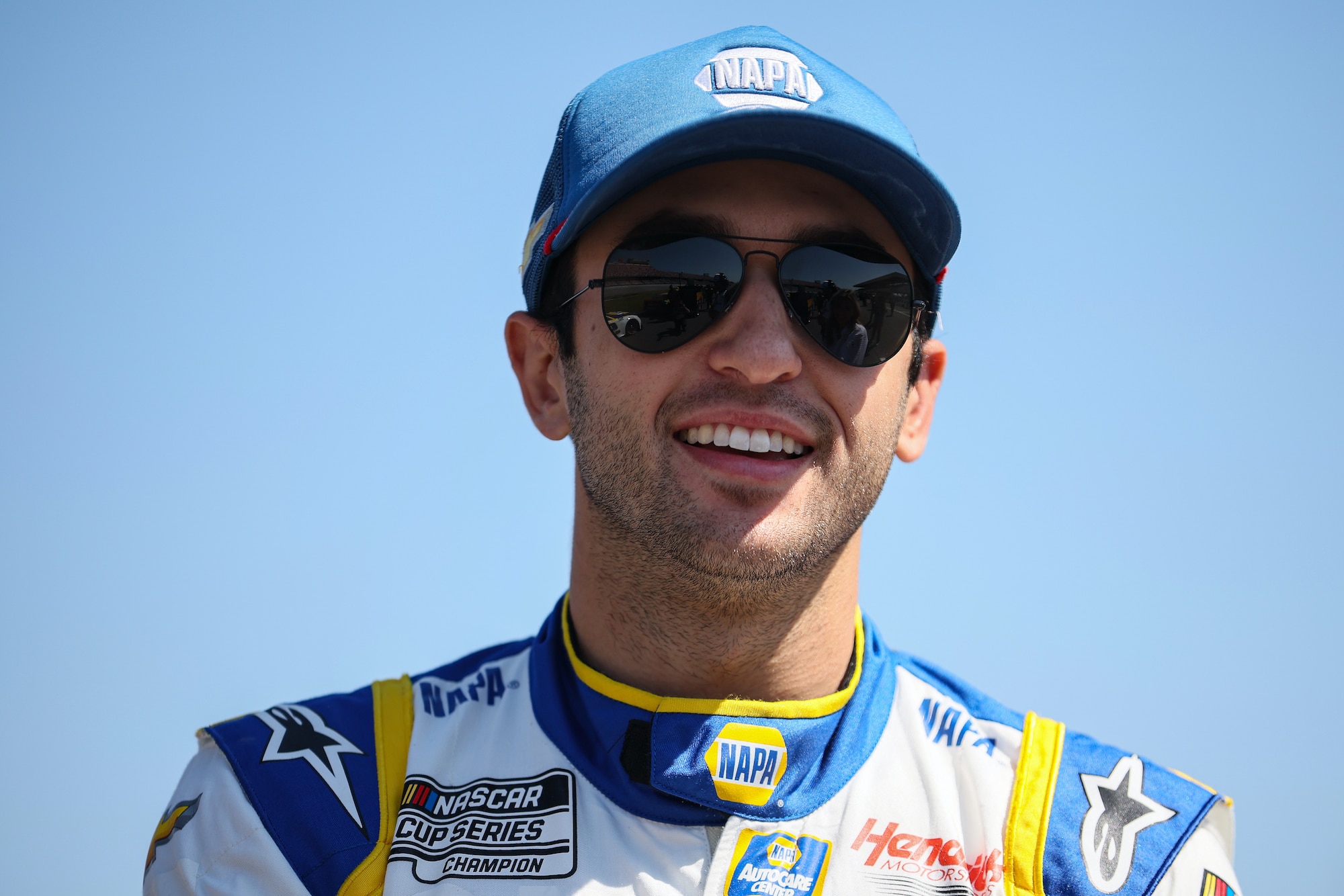 Chase Elliott Gets Dose of Bad News at Darlington That Could Affect His Chances at Top Finish on Sunday
Chase Elliott headed into Darlington hopeful of continuing his good start to the 2022 season but got a dose of bad news that could affect his chances.
Chase Elliott is coming off his first win of the year at Dover. He's the points leader in the 2022 Cup Series season standings. He arrived at Darlington hopeful of continuing his run of early-season success, knowing that running in the Xfinity Series race would serve as a practice and provide much-needed extra preparation before Sunday's Cup race on a track he has struggled at recently. On Friday, his hopes of improving and getting a top finish took a hit.
Chase Elliott hasn't run well recently at Darlington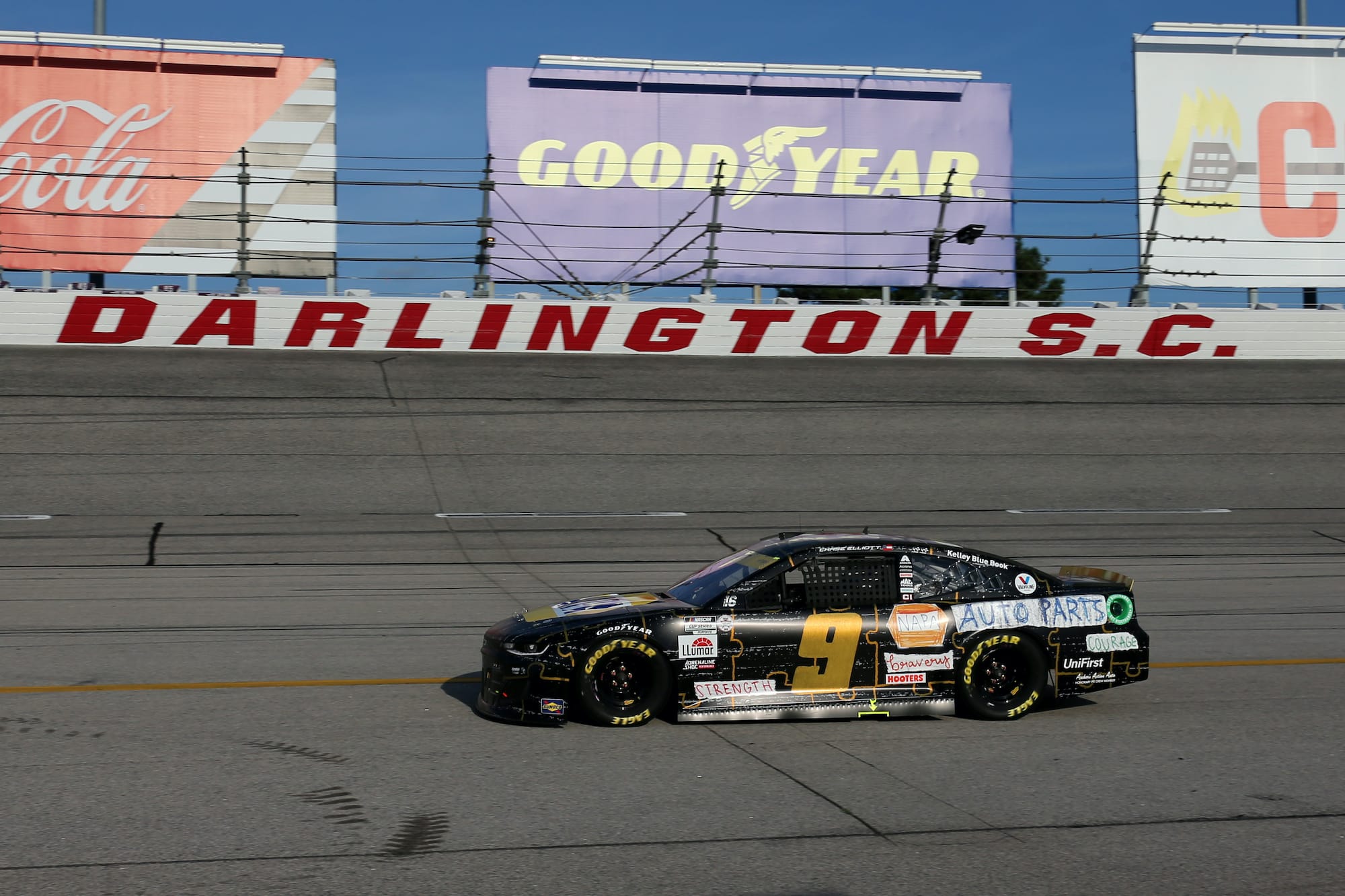 Chase Elliott raced a part-time Cup Series schedule in 2015. He finished 41st at Darlington, his worst finish of five races that year, and, to date, it remains statistically the worst finish of his career.
He dramatically improved and earned his first top 10 at the 1.36-mile track a year later. However, as much success as Elliott has achieved in his Cup career; top finishes have been few and far between at the Lady in Black. 
In 10 trips, he's earned four top 10s. Conversely, he's finished 30th or worse there on three occasions. Interestingly, two of those poor performances occurred in the last two years when he finished 38th during one of the three races held at the track in 2020 and 31st last year in the second race. 
Chase Elliott racing Xfinity to overcome recent struggles
This week Chase Elliott appeared on SiriusXM NASCAR Radio and talked about his season, including finally earning his first win last weekend at Dover and joining his three Hendrick Motorsports teammates in Victory Lane this season. 
Looking ahead, he was asked about Darlington and why he's opting to race with the Xfinity Series on Saturday. 
"I feel like I've struggled over there for the last couple of years," he admitted. "Just haven't gotten a good handle on a direction that I want to be in or a specific feel that I've been looking for. And obviously, with this car change now, it's going to be a bit different but, like you say, it's been a place that I just don't feel personally I've brought a ton to the table and I think that an opportunity that came up to run the Xfinity Series race with JRM on Saturday and I jumped on it as quick as I could because I felt like that was one that I really needed. So I'm hopeful that that helps me. I want to get some extra laps. I want to try to better our program there on Sunday."
Failed to qualify due to weather
Elliott racing in the Xfinity Series has predictably been a rarity of late. He raced once last year at Indianapolis, where he finished fourth. He had another one-off race in 2019 at Daytona to open the season and finished 10th. 
He's had success at Darlington before with the series. He won the second race of his Xfinity career back in 2014 en route to winning the championship.
However, all of his hopes of getting a solid finish and, more importantly, getting in some seat time on the track came to a screeching halt Friday afternoon when rains cancelled qualifying. Due to the rulebook, he and Brennan Poole failed to qualify.
It's a bit of misfortune for the 26-year-old. But in a season where he's consistently run near the front, it wouldn't be a surprise to see him there on Sunday even without the extra track time.
Like Sportscasting on Facebook. Follow us on Twitter @sportscasting19 and subscribe to our YouTube channel.