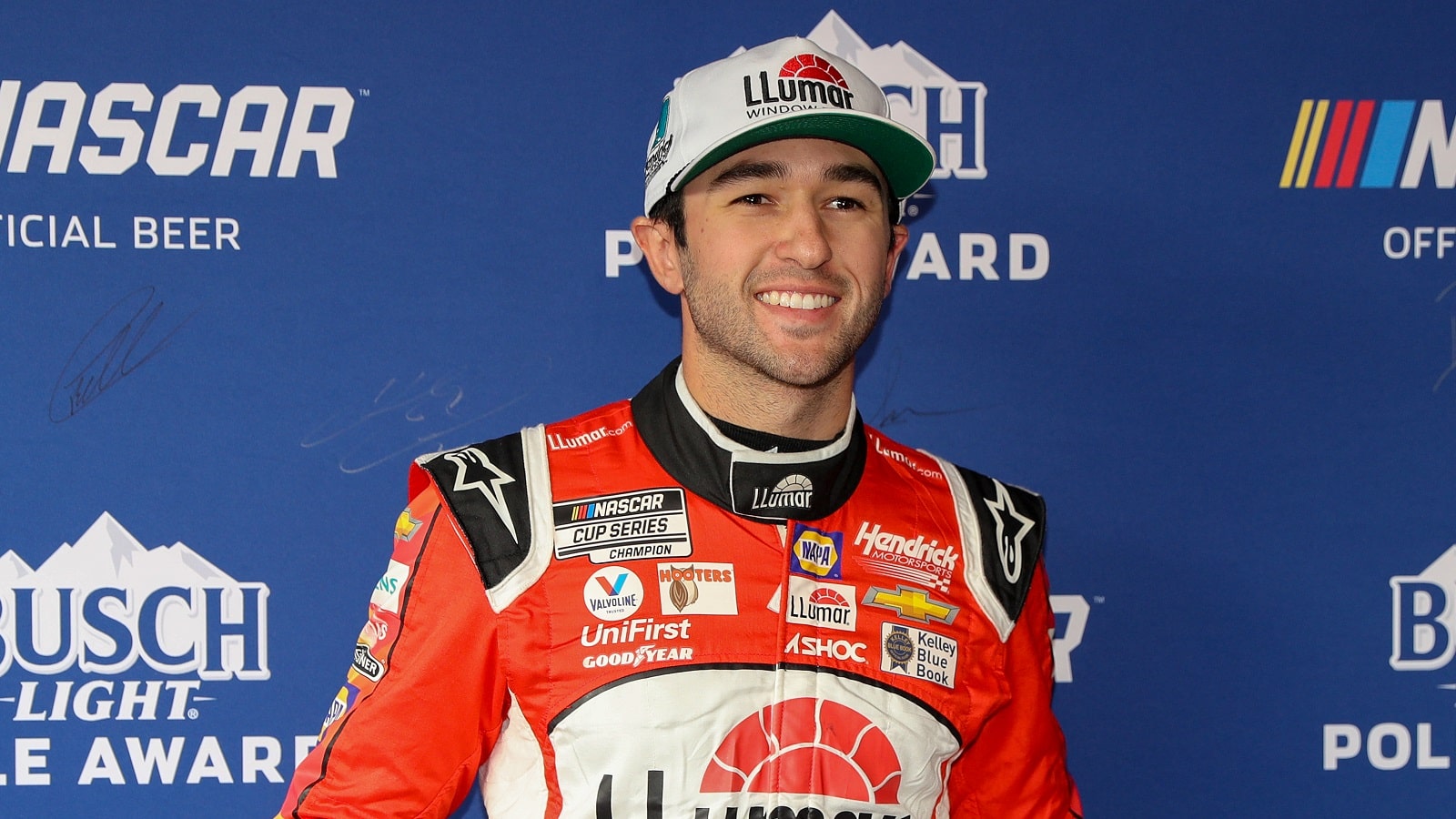 Conspiracy Theorists Went to the Tape and Claimed Chase Elliott's Victory Was Illegitimate
NASCAR Cup Series star Chase Elliott broke his winless streak on Monday at Dover, but some fans were convinced he had improper help.
Chase Elliott got the people who can barely count beyond 20 fingers and toes off his back. Now, the 2020 NASCAR Cup Series champion is fighting off the segment of the racing audience that thinks Oliver Stone makes documentaries instead of dramas.
Undoubtedly tired of hearing people recite the statistic about him going winless for 26 races, the driver of the No. 9 Chevy cruised into Victory Lane on Monday. Within minutes, people were posting on social media with conspiracy theories about impermissible help.
Chase Elliott extends his lead in the NASCAR Cup Series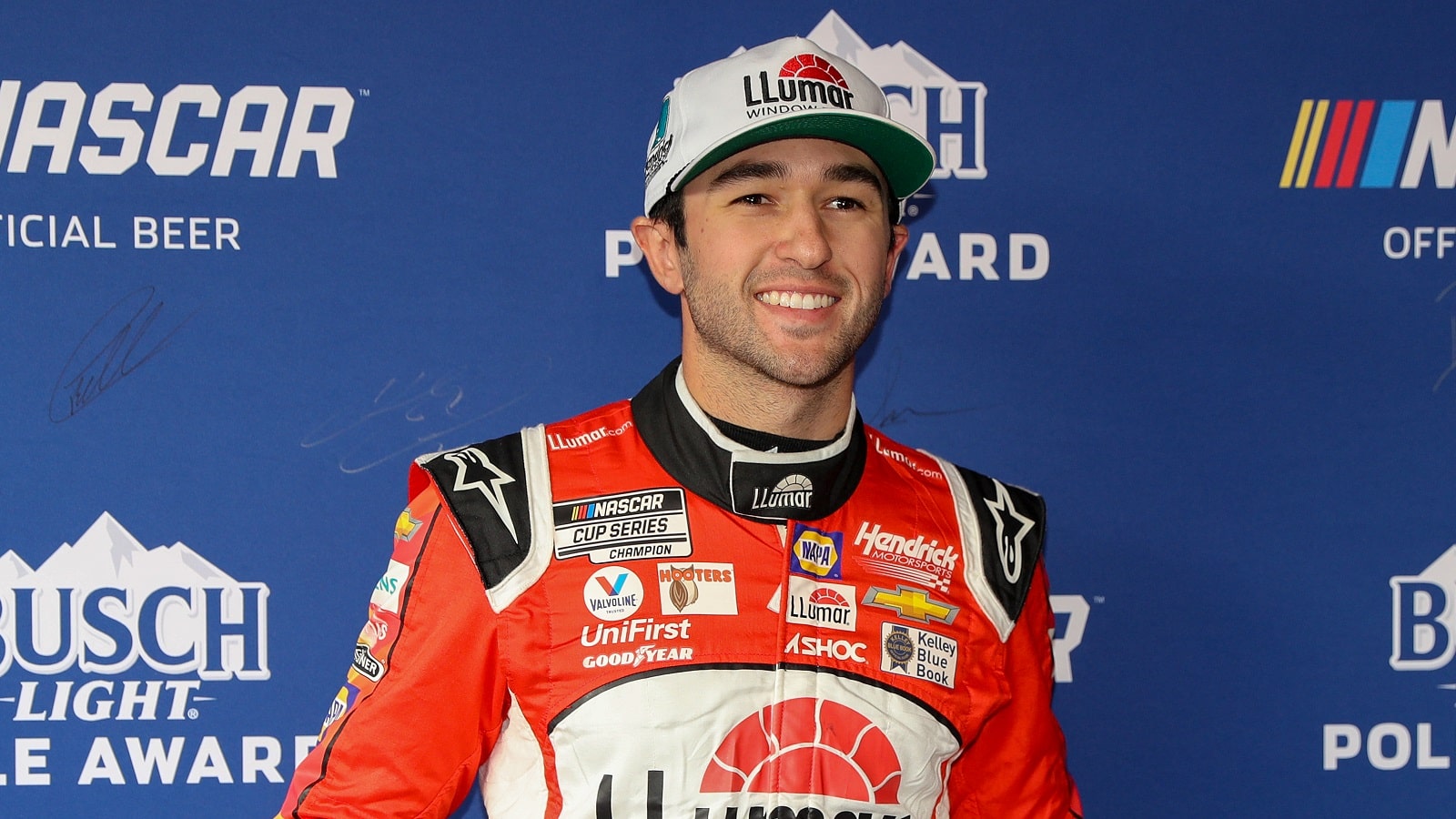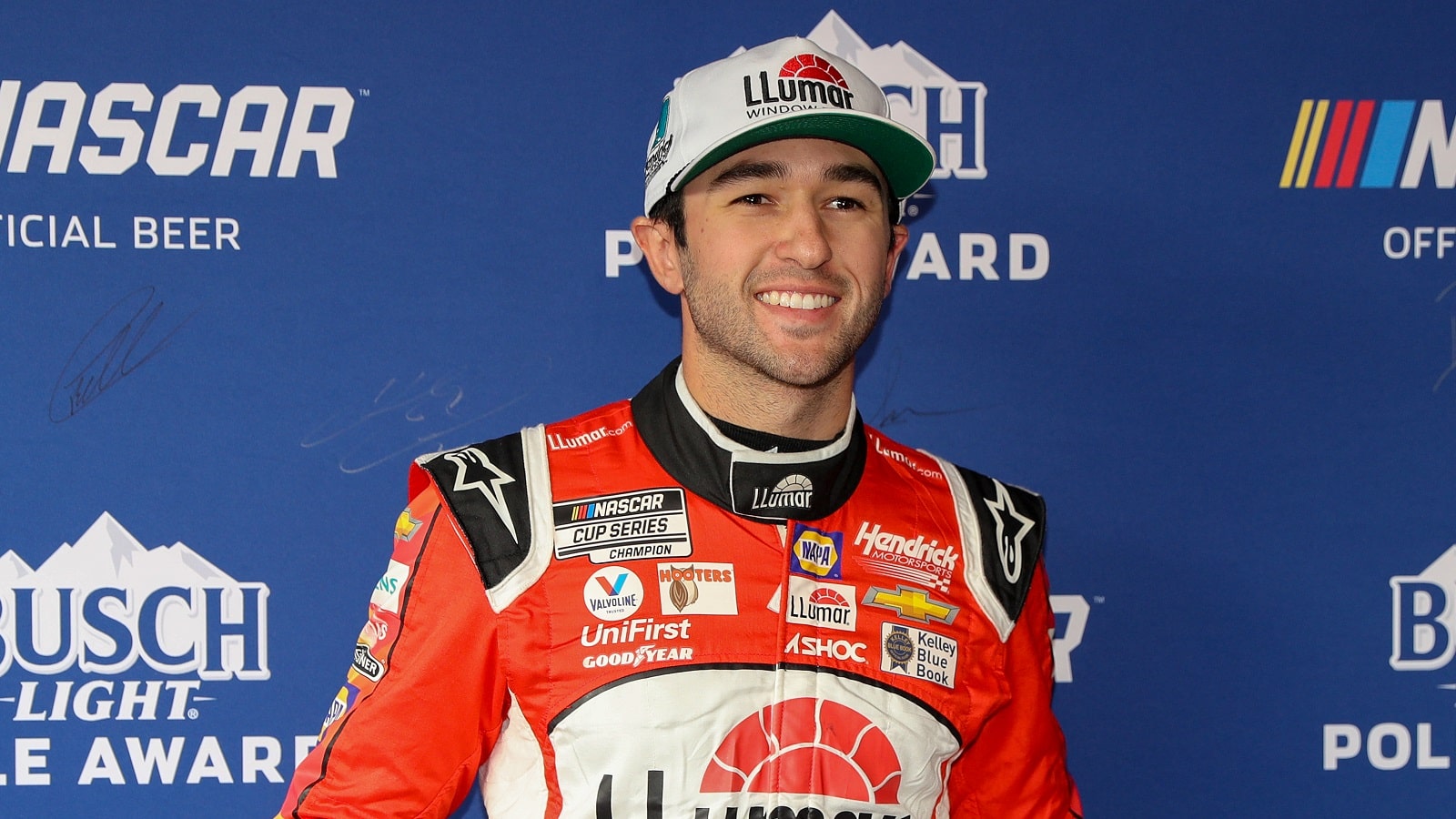 It was somewhat quirky that Chase Elliott was leading the NASCAR Cup Series standings through 10 races without a victory to his name. However, seven top-10 finishes and only one result below 14th place allowed him to pile up the points. That continued at Dover, but this time Elliott was the winner.
It broke that 26-race winless streak and marked his first victory on an oval since the Championship 4 at Phoenix to finish off the 2020 season. He's now 50 points up on Ryan Blaney and 65 ahead of Kyle Busch and two-race winner William Byron, his Hendrick Motorsports teammate.
Capturing the checkered flag also put to rest the chatter about Elliott being the only Hendrick driver without a victory this season.
"I feel like we've had a lot of pace at different times throughout the year," Elliott said in the postrace media interview. "We just hadn't put an entire race together really until today, I feel like. Been fast at one point or fast at another. Just not quite putting it all together all in one three-and-a-half, four-hour time frame."
Conspiracy theorists quickly took issue with Chase Elliott's victory
By the time Chase Elliott pulled onto Victory Lane at Dover, people were complaining on Twitter that his 14th career victory, and second at Dover, came with illegal assistance. It seems that some sharp-eyed viewers saw a piece of red tape on the grille of the No. 9 Chevy at the end of the race.
When strategically placed on the grille, tape can increase a car's downforce. It was commonplace in the past, but NASCAR made it a no-no with the introduction of the Next Gen car, engineered with less natural downforce.
The issue surfaced at Richmond a month earlier when NASCAR black-flagged Kyle Busch late in the race while running sixth. Busch's car had the tape in place for numerous laps before officials determined that it had been placed there by the No. 18 Toyota's crew as opposed to being debris picked up while racing.
The story was that the crew intended to position the tape on air ducts to improve brake performance but applied it to the wrong place.
Seeing the piece of red tape on Elliott's car set off critics, particularly those who think NASCAR has a bias toward the Chevy teams in general and Hendrick Motorsports specifically.
A racing reporter investigated and found nothing suspicious
Of all the media covering NASCAR, Bob Pockrass is possibly the best-known thanks to his work for Fox Sports and frequent posting on Twitter. Naturally, a lot of racing fans who saw the piece of tape on Chase Elliott's car tweeted to Pockrass.
Many wanted Elliott disqualified or simply sought an answer to whether the day's top driver had pulled a fast one, so Pockrass made inquiries.
"I know there have been questions about this piece of tape on Elliott grille," he responded. "Checked in with someone from a non-Chevy organization and was told it looks like a piece of tape that came off the track (not placed by team) and if anything, it would make performance worse, not better."
That was enough to slow the talk of some sort of NASCAR conspiracy to allow Elliott to end his dry spell, but the peace generally only lasts until the next Hendrick Motorsports car scores a win.
All stats courtesy of Racing Reference.