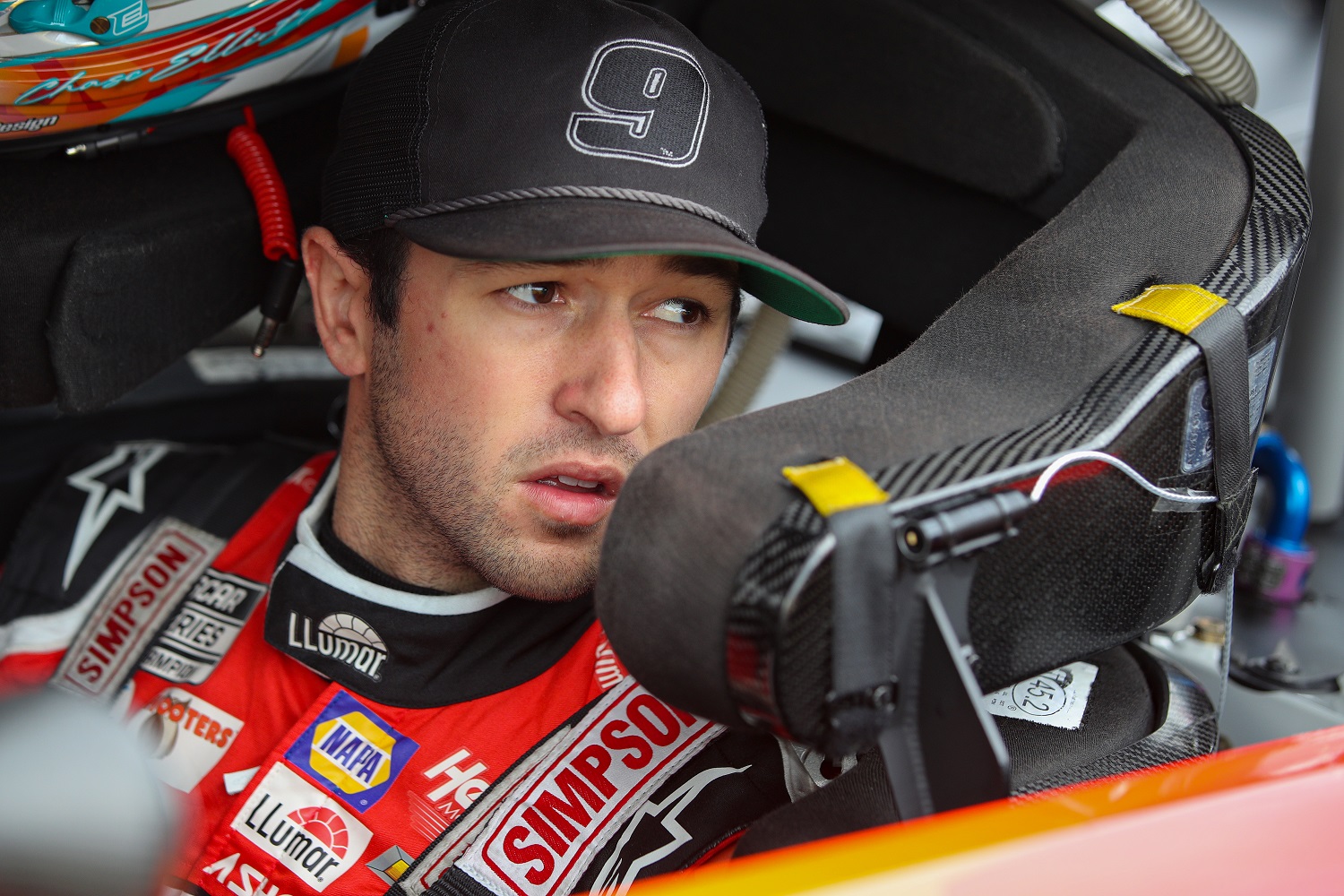 Chase Elliott Had Better Be Prepared to Start Answering Questions, Steve Letarte Says
Chase Elliott leads the NASCAR Cup Series in points through eight races, but he's also the only winless Hendrick Motorsports driver.
Which Chase Elliott do we believe? The one who is just 17 months removed from a NASCAR Cup Series championship, qualified for the 2021 Championship 4, and leads the series in points this year? Or the one who has gone 24 races without a victory of any sort and 44 races without a victory on an oval?
While that three-point lead over Ryan Blaney on the strength of five top-10 finishes suggests everything is OK, a deeper dig into the numbers suggests  otherwise, and former Hendrick Motorsports crew chief Steve Letarte made some interesting observations during a podcast ahead of the Easter Sunday dirt race at Bristol.
Chase Elliott has not been finishing the job in 2022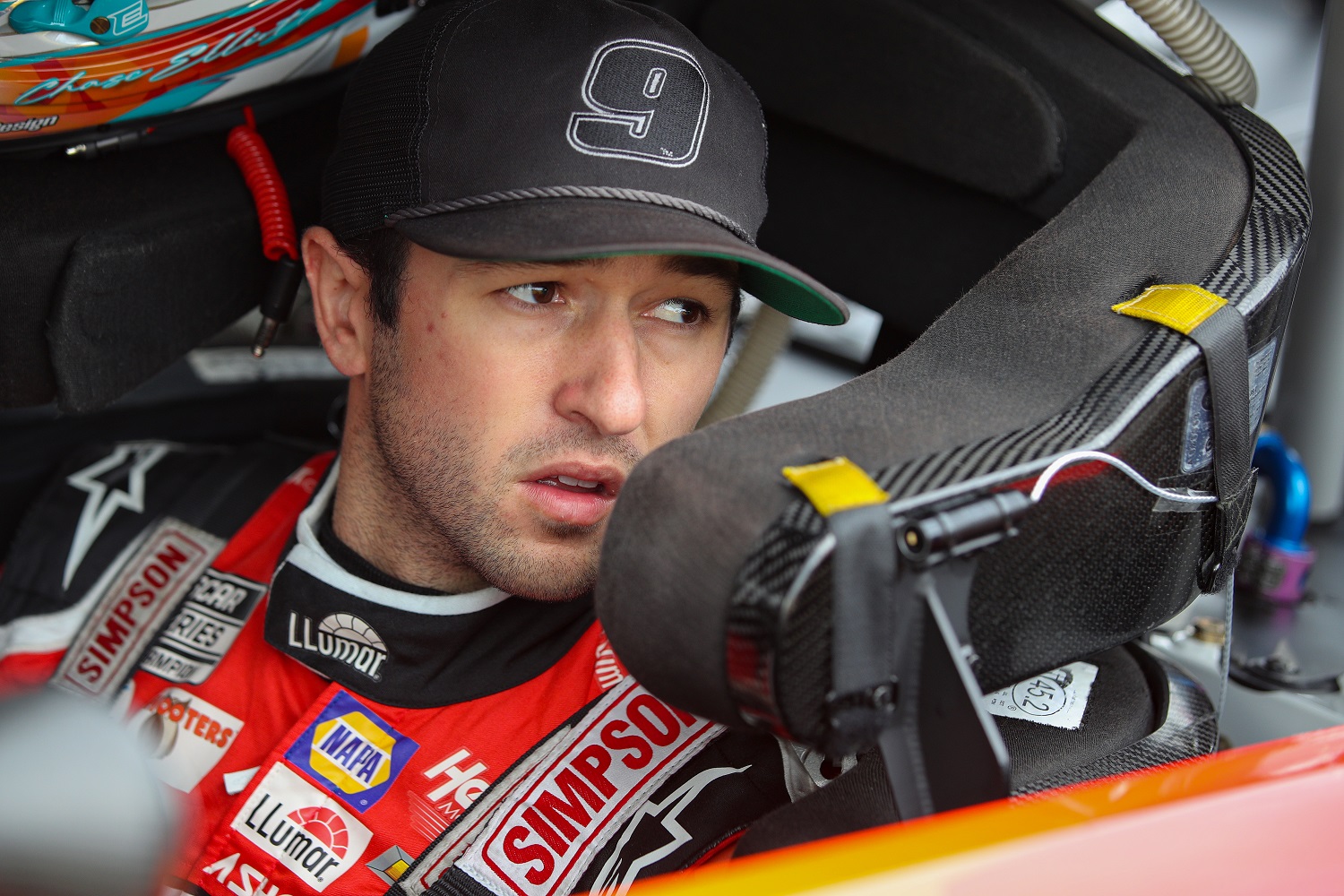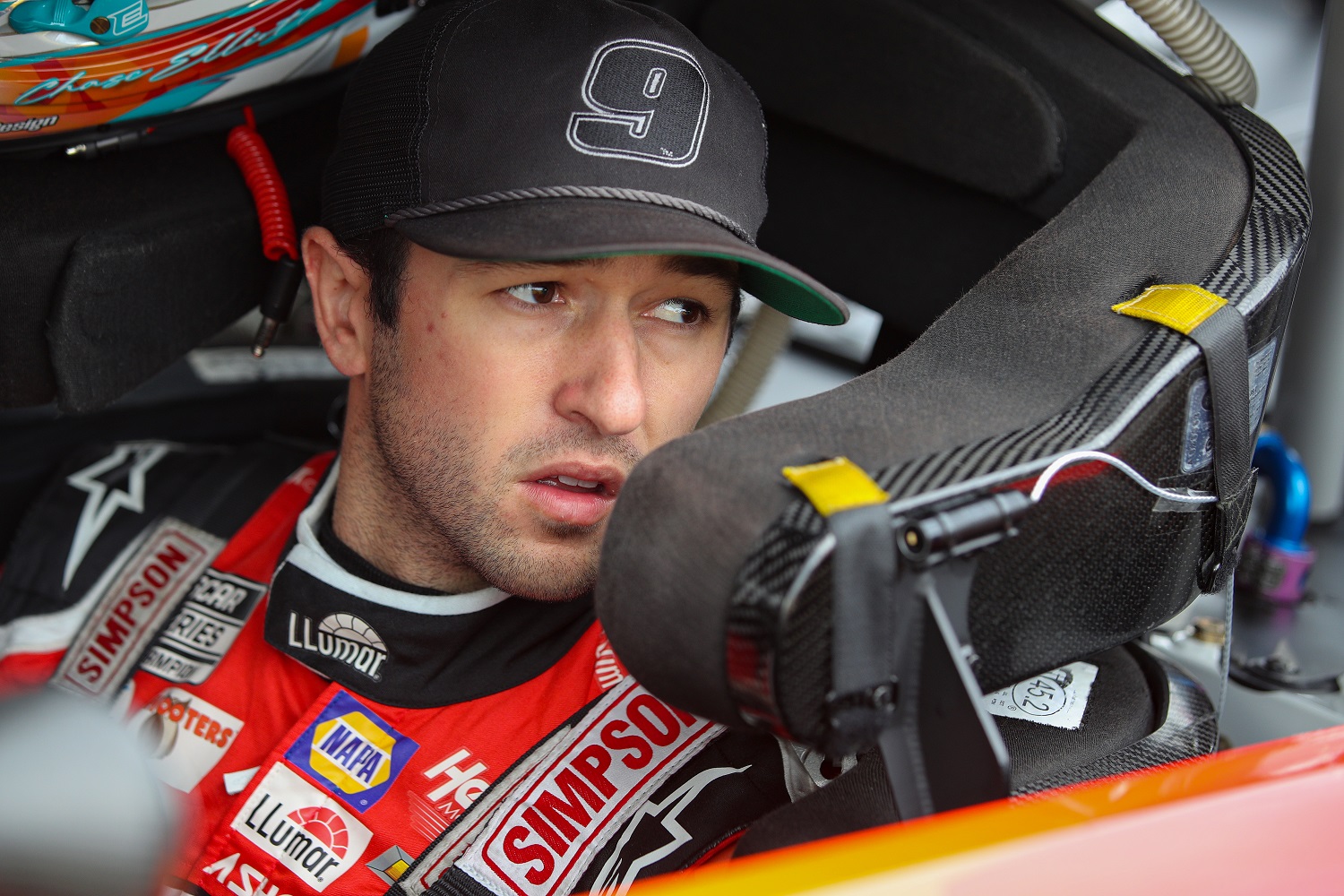 Chase Elliott has had only one bad day on the track, 26th place at Fontana, through eight weeks of the NASCAR season. But that doesn't mean there haven't been multiple disappointments. The eighth-year Cup Series driver led 50 laps at Phoenix but finished 11th and led 29 laps at Atlanta and placed sixth.
Last weekend, Elliott owned the first half of the evening at Martinsville, leading 185 laps but still only finished 10th. While we can consider Martinsville an anomaly for just about everyone because of the lack of passing at the front of the pack, it's nevertheless a continuation of a trend.
Since he last won a race, a victory over Christopher Bell at Road America midway through last season, Elliott has logged zero victories in the 10 races in which he has led 35 or more laps. Kyle Larson won three of those races, and Alex Bowman and William Byron captured one apiece.
"It hurts less when someone else beats you because you think they might have something you don't," NBC analyst and retired Hendrick Motorsports crew chief Steve Letarte said on the NASCAR on NBC podcast as he reflected on Martinsville. "But when your own teammates are beating (you) … I thought for a big chunk of the race, they had a race winning car."
Steve Letarte thinks Chase Elliott is going to feel the scrutiny soon
Former Cup Series champion Chase Elliott remains OK for the moment because, as is also the case with Ryan Blaney at No. 2, he's piling up the points even if he isn't winning.
Still, the other three Hendricks Motorsports drivers have won races. In fact, William Byron has won twice and has already led 100 laps in a race three times. People are going to come in search of answers as long as Elliott and crew chief Alan Gustafson are missing from Victory Lane.
"He's going to have to start answering these questions in the media, and a good media member is going to ask those questions, whether it upsets Chase or not," said Steve Letarte, who worked with Jeff Gordon and Jimmie Johnson. "So, I just think that, as long as Chase and Alan can have those tough conversations together, they're going to be fine. And knowing Alan, they're willing to. But it hurts when your teammate beat you. I was beaten by Jimmie Johnson countless times. I know."
The Next Gen car buys the team some time
All in all, Chase Elliott's situation isn't that bad. The entire rest of the Cup Series field is looking up at him in the standings, and the switch to the Next Gen serves to wipe out dwelling on the dry spell in the second half of last season.
Thus, it becomes a matter of Elliott and Alan Gustafson finding the keys to getting the most out of the new car, and that largely falls to the crew chief, who also drives the pit strategy.
"Does Alan have the tools that he used to have to give Chase?" Steve Letarte asked.
Letarte pointed to previous instances when Elliott bounced back in the face of adversity. For instance, we won three times in 15 weeks in 2018 after starting his career zero-of-98.
"He bounced back to be a champion," Letarte said. "I would expect nothing different now, but it is going to test the fortitude of the relationship between Alan and Chase."
All stats courtesy of Racing Reference.