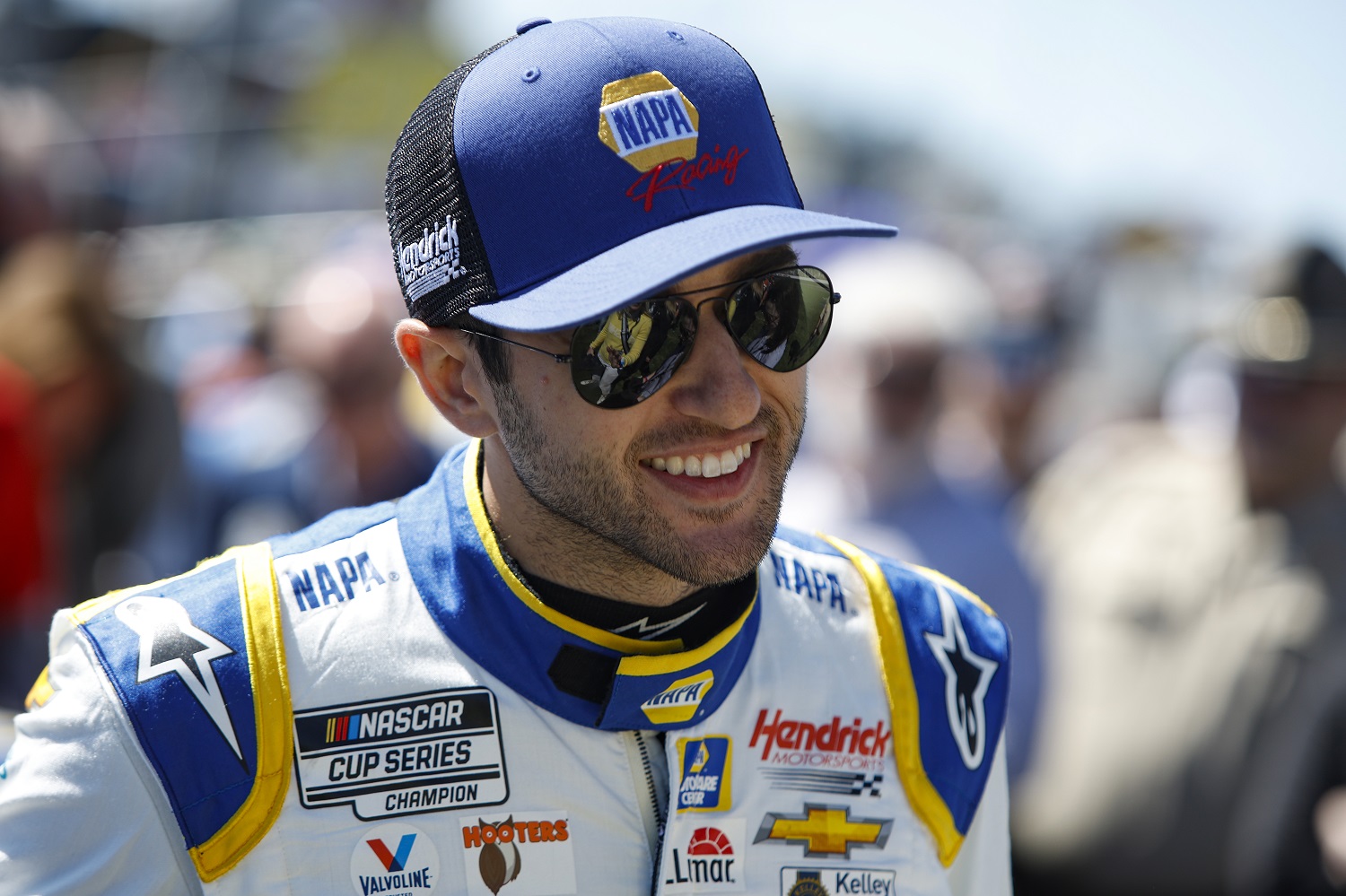 NASCAR Cup Series Champion Chase Elliott Lost a Race to Daniel Hemric's Future Wife
Chase Elliott enters the seventh race of the Cup Series season leading the NASCAR points list despite not finishing higher than fourth in any race.
The way people are talking about it, you'd think Chase Elliott has gone years without winning a race. Granted, the Hendrick Motorsports driver has nothing to show for 22 races since last July 4 at Road America, but plenty of drivers are in the same predicament.
Then again, none of them are the 2020 NASCAR Cup Series champion, and none of them have been the subject of a recent story about how another driver's future wife beat him in a race.
Chase Elliott will start on the eighth row in Richmond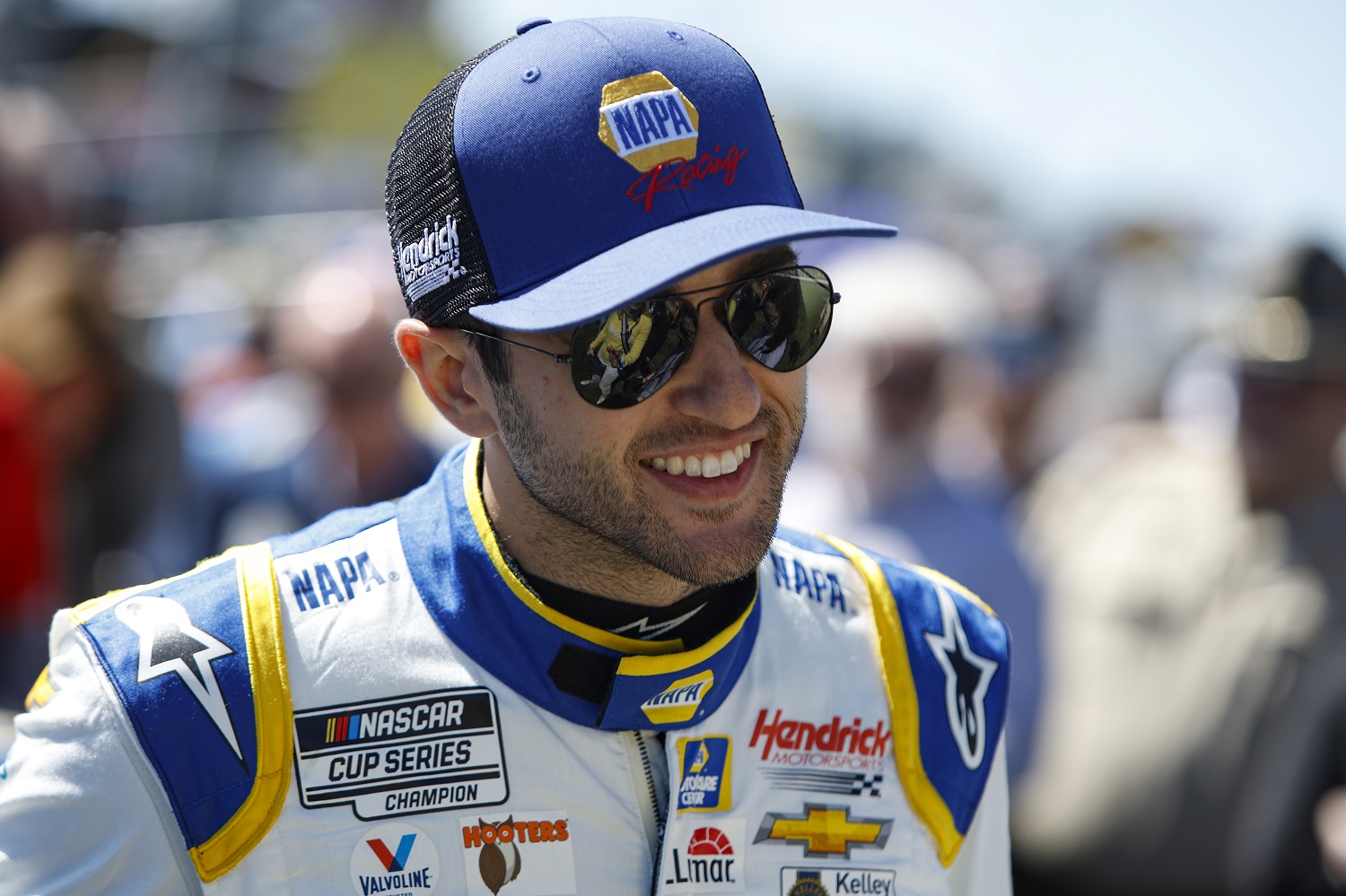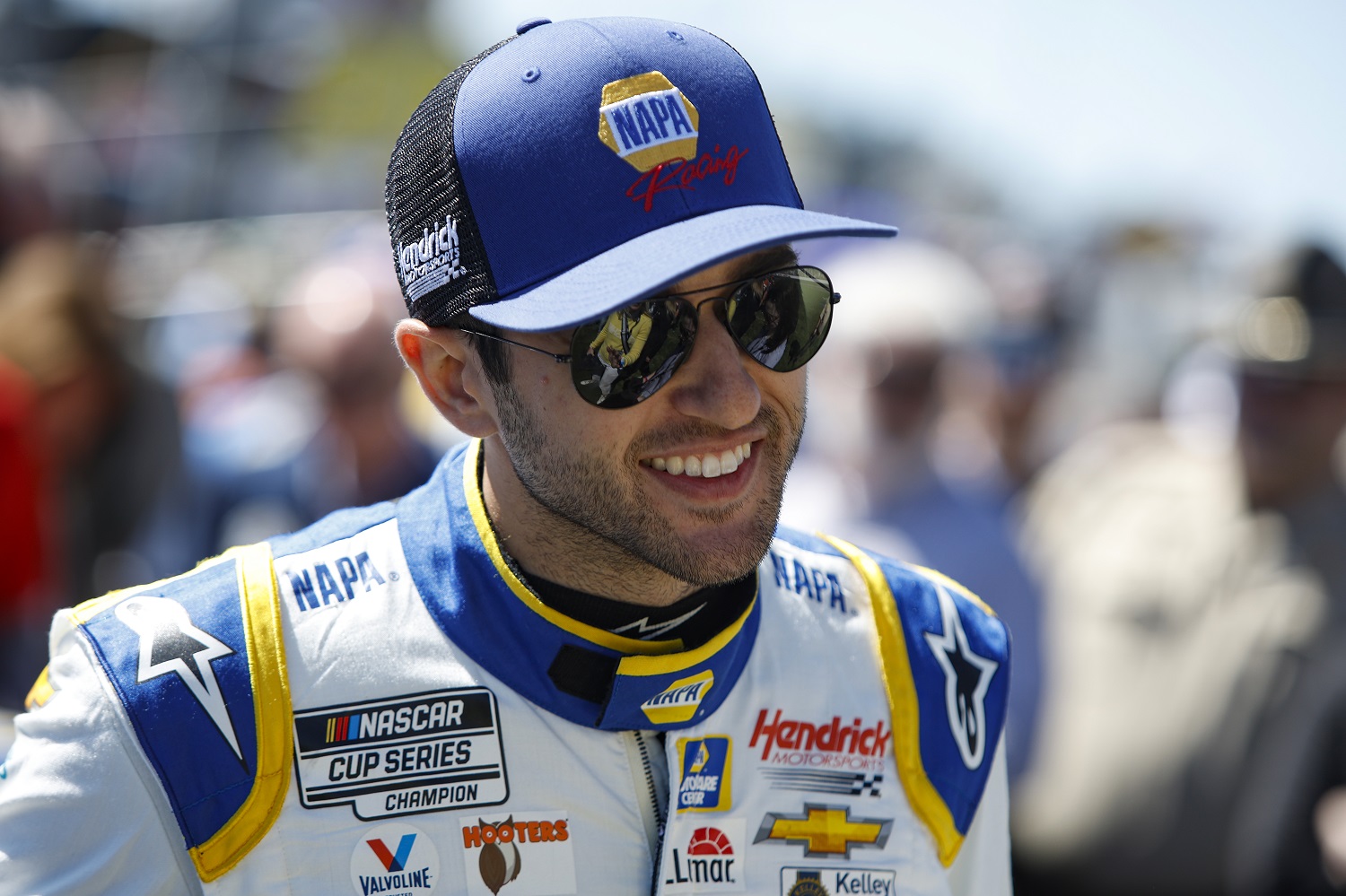 Chase Elliott seems to be doing OK for a guy on a 22-race winless streak. Elliott comes into the Toyota Owners 400 at Richmond Raceway on Sunday leading the NASCAR Cup Series in points through six races. He has four top-10 finishes, with fourth place last week at COTA his top showing.
With six drivers having won the six races in the early going, Elliott's consistency has been enough to land him 13 points ahead of Ryan Blaney and 23 better than Joey Logano. Blaney will start on the pole on Sunday. Elliott will open in the eighth row while still looking for his first stage win of the season.
Confidence is not a problem for the driver of the No. 9 Chevy.
"I felt we've been solid at times," he said after qualifying 15th on Saturday. "I feel like, other than Vegas, I felt like there's been signs of pace for us. We just haven't put a whole day together, unfortunately. Didn't qualify very good today either. Hopefully (Sunday) goes better."
Daniel Hemric's wife was a successful driver and beat Chase Elliott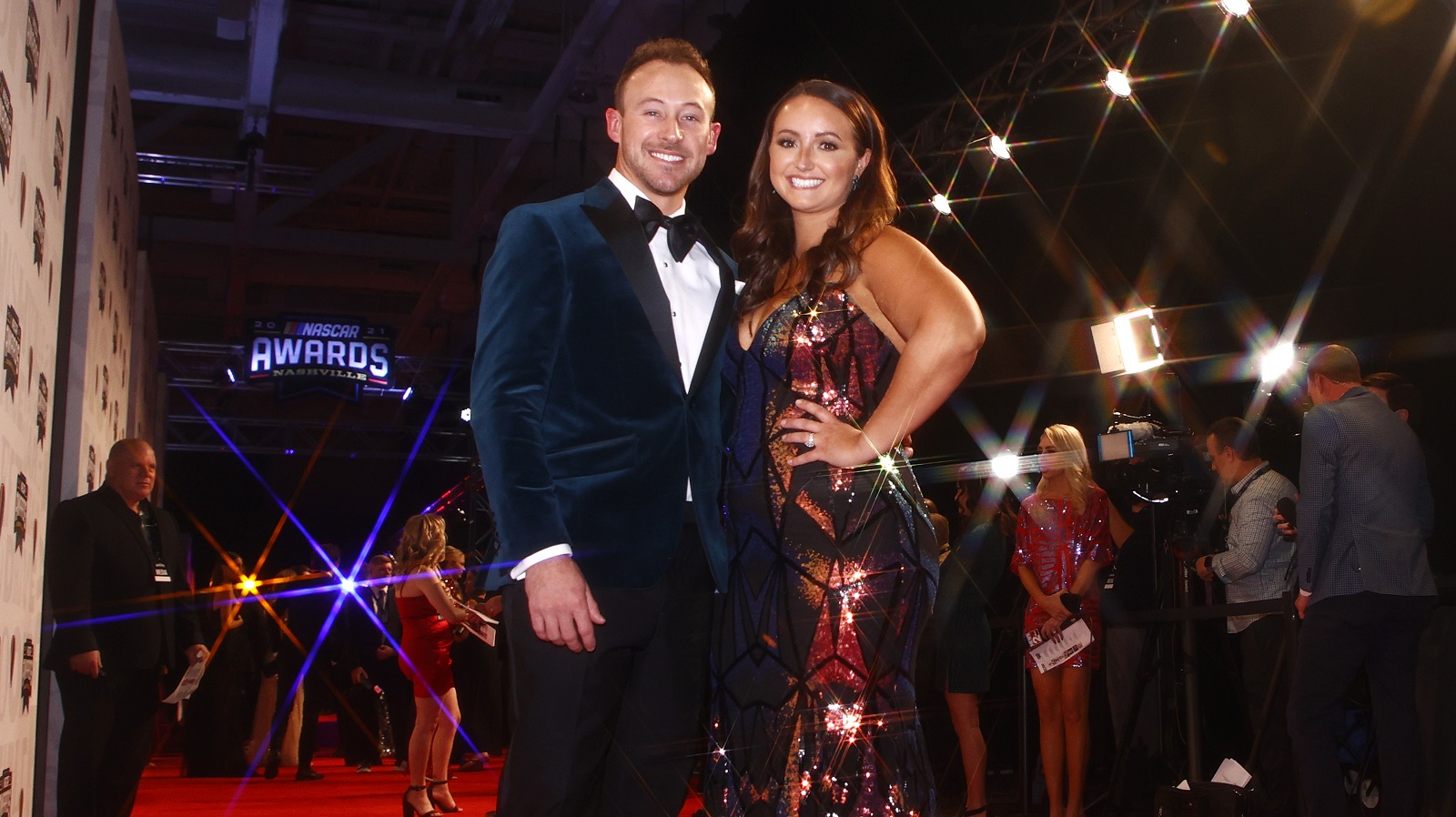 The name Kenzie Ruston doesn't mean much to all but a very few racing fans. She goes by Kenzie Hemric now, having married NASCAR competitor Daniel Hemric, the 2021 Xfinity Series champion, in January 2017.
Kenzie Hemric, 30, whose father raced dirt bikes, was partial to volleyball and cheerleading while growing up in Oklahoma, according to NASCAR.com. But she took an interest in racing as a young teenager and fared well enough to move along in the ranks. At the age of 20, she scored a couple of top-10 finishes in the 2011 ARCA Menards Series. Two years later, she began a run in the NASCAR K&N Pro Series East. Though winless in 44 starts, she totaled 17 top-10 results.
She gave birth to daughter Rhen Haven in May 2020 and already has a fun story in store for her grandchildren a few decades down the road.
Racing late models as a 20-year-old, Kenzie moved to the lead with just under four laps to go in the 2011 Fall Brawl 100 at Indianapolis' Lucas Oil Raceway. She stayed in front and took the checkered flag in a 37-car race. Among those entered that day were future disband Daniel Hemric, who finished third, 2020 Cup Series champion Chase Elliott (fifth), and seven-time Cup Series race winner Ryan Blaney (eighth).
"That's my claim to fame," she told the NASCAR website. "I beat all their butts."
Kenzie Hemric would fit right in with modern-day NASCAR
The 2022 NASCAR season is six weeks old, long enough to identify a trend: Drivers seem more willing than at any time in the recent past to shove rivals out of the way with the race on the line. The Cup Series race at COTA saw Ross Chastain, AJ Allmendinger, and Alex Bowman tangle hard on the final lap. In Saturday's Xfinity race at Richmond Raceway, Ty Gibbs and John Hunter Nemechek traded shoves ahead of the checkered flag.
In that respect, Kenzie Hemric would fit right in based upon her performance in that 2011 Fall Brawl because winning over the likes of Chase Elliott didn't begin with taking the lead with four laps to go.
"She was running like fifth," recalled Darren Ruston, her father. "(A driver) waved Daniel by, and then when she got to him, he raced her really hard. So, I went and found the pit crew, and we had a pretty good conversation. She's screaming at me over the radio, 'Dad, don't say nothing. I'll take care of it.'
"About five laps later, she just spun the guy that was holding her up."
Ty Gibbs would be proud.
Like Sportscasting on Facebook. Follow us on Twitter @sportscasting19.