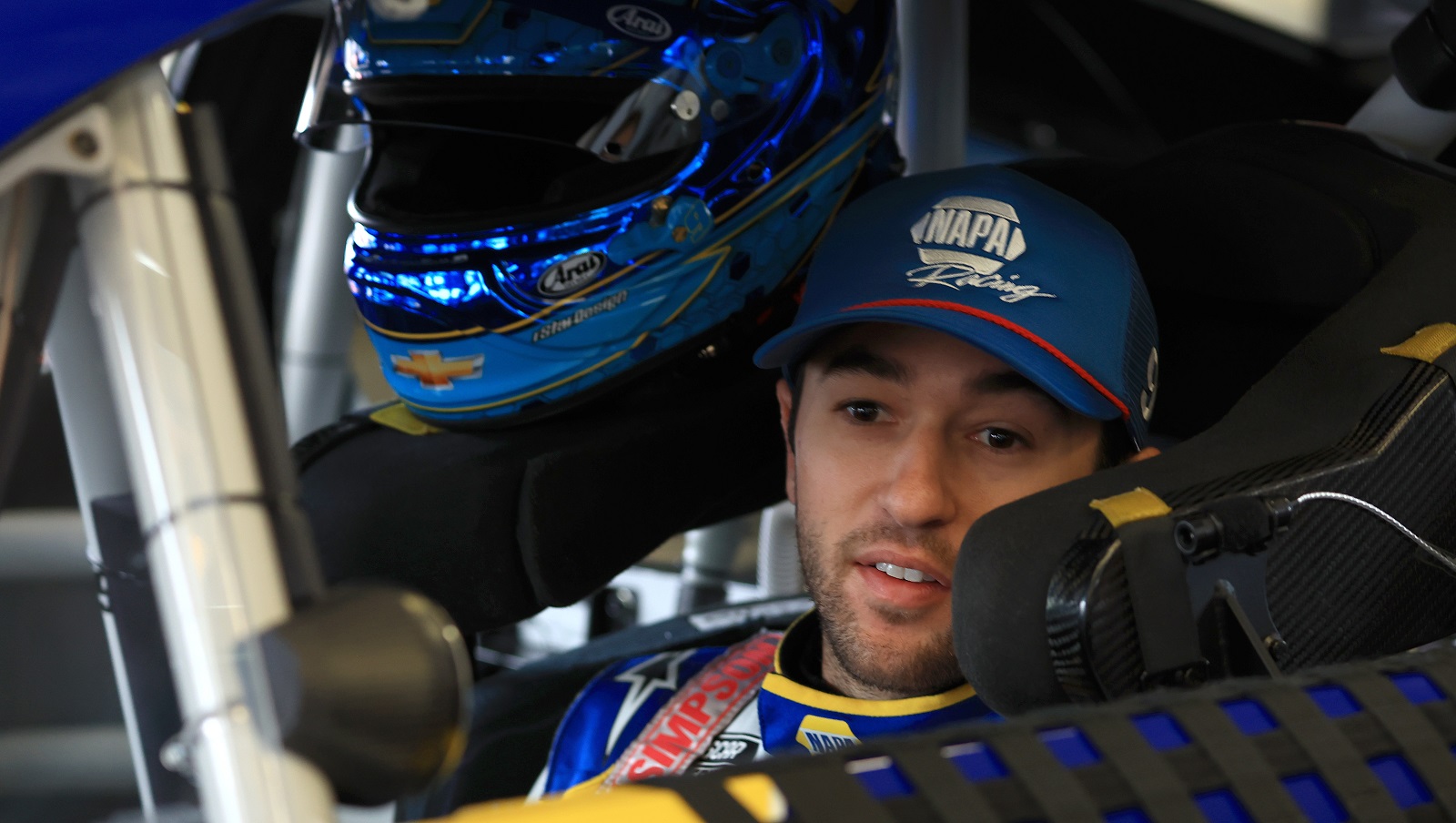 Chase Elliott Spoke the Most Mature Words You'll Hear From an Athlete in 2022
In discussing his new contract, Chase Elliott points out he could be making a lot less money doing a job he doesn't love nearly as much.
Chase Elliott is going to be around for a long time, which is good news for NASCAR and better news for Hendrick Motorsports. At 26 years old and with 13 Cup Series victories already, the driver of the No. 9 Chevy figures to score a bunch more wins even if teammate Kyle Larson continues his binge.
He's the model of what a driver should look like on the track, but it's apparent Elliott is something more off it. His latest lengthy interview demonstrates a maturity that will serve both him and the sport well.
Chase Elliott was in contention Sunday until a late incident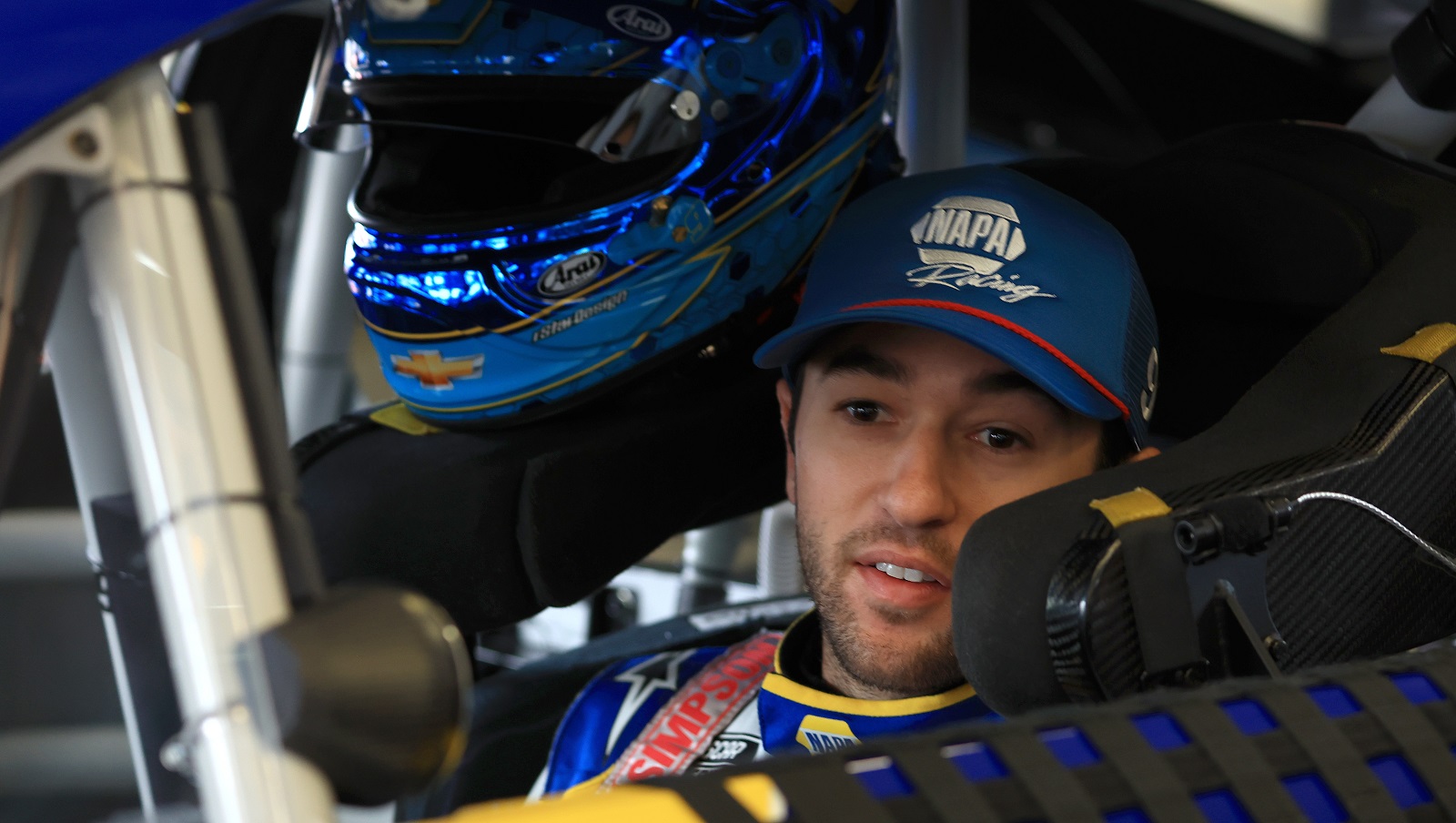 Chase Elliott and Kyle Larson will be having a discussion sooner rather than later as a result of how things shook out late in Sunday's NASCAR Cup Series race at Auto Club Speedway.
Larson was running second and Elliott third with 21 laps to go when Larson attempted an outside pass on leader Joey Logano. Looking to maintain momentum entering the turn, Larson continued drifting higher and rubbed Elliott into the wall. Larson said on his radio that he didn't realize Elliott was there.
Elliott, who had a claim to the high groove, managed to save his car but limped onto pit row. He lost 20 places and was a nonfactor the rest of the way other than spinning out on Lap 192 to force the final restart of the race. Daniel Suarez won the restart, but Larson overtook him shortly before the white flag came down and went on to victory. Elliott finished 26th.
That has all the ingredients of an uncomfortable conversation, even with Larson's spotter taking the blame. But if Elliott handles it with the same sensibility with which he handled his recent contract talks, it will be a non-issue going forward.
The 2020 NASCAR Cup Series champion didn't even consider leaving
Chase Elliott was only 15 years old when he signed a driver development contract with Hendrick Motorsports in February 2011, and he's been with the organization since. Shortly before the Daytona 500, HMS announced it had agreed with the driver on a five-year contract extension that adds to the likelihood that Elliott will spend his entire NASCAR career with the team.
"Rick (Hendrick) has been incredible to me and offered me opportunities I don't know if I would have ever gotten had he not come in when he did," Elliott told The Athletic. "To start that journey with him, then continue it for another number of years and hopefully finish it there with him — that is my every intention, at least. I hope we can do just that."
Elliott, who won the 2020 NASCAR Cup Series title and returned to the Championship 4 last season, spoke of his mutual trust with Hendrick and looking to make the most of the opportunity that comes with nearly unprecedented job security.
"It comes down to Rick having confidence in me and wanting me to be a part of his organization. He knows I want to be there, and I want to do everything I can to help the company succeed. That trust led us to where we are."

Chase Elliott
Chase Elliott spoke the most mature words you'll hear from an athlete
Though there are likely annual pay raises and some incentives built into his five-contract extension, it's also likely that Chase Elliott is leaving money on the table by committing to drive for Rick Hendrick for five more years. Shorter contracts tend to yield more money but require consistent production.
"As long as he's willing to have me, my loyalty is gonna be there to him, and I want to go and perform at a very high level for him," Elliott explained. "Another factor that weighs on my decision-making through this process is we are extremely fortunate to do what we do. When you step back and you look at the reality of the world and what you could be doing out there for a lot less money, you need to take a reality check and realize what you're doing.
"So, I'm super grateful and thankful for the opportunity. I want to have fun, I enjoy driving cars, and I enjoy the challenge of what it takes to try to be good here. Just look at all the things that are going on in our world right now. Sometimes you have to step back and look at what you're doing versus what you could be doing. That's always a good reminder if you're ever thinking about playing (negotiation) games."
When was the last time you heard an athlete acknowledging the bigger picture like that?
Like Sportscasting on Facebook. Follow us on Twitter @sportscasting19.