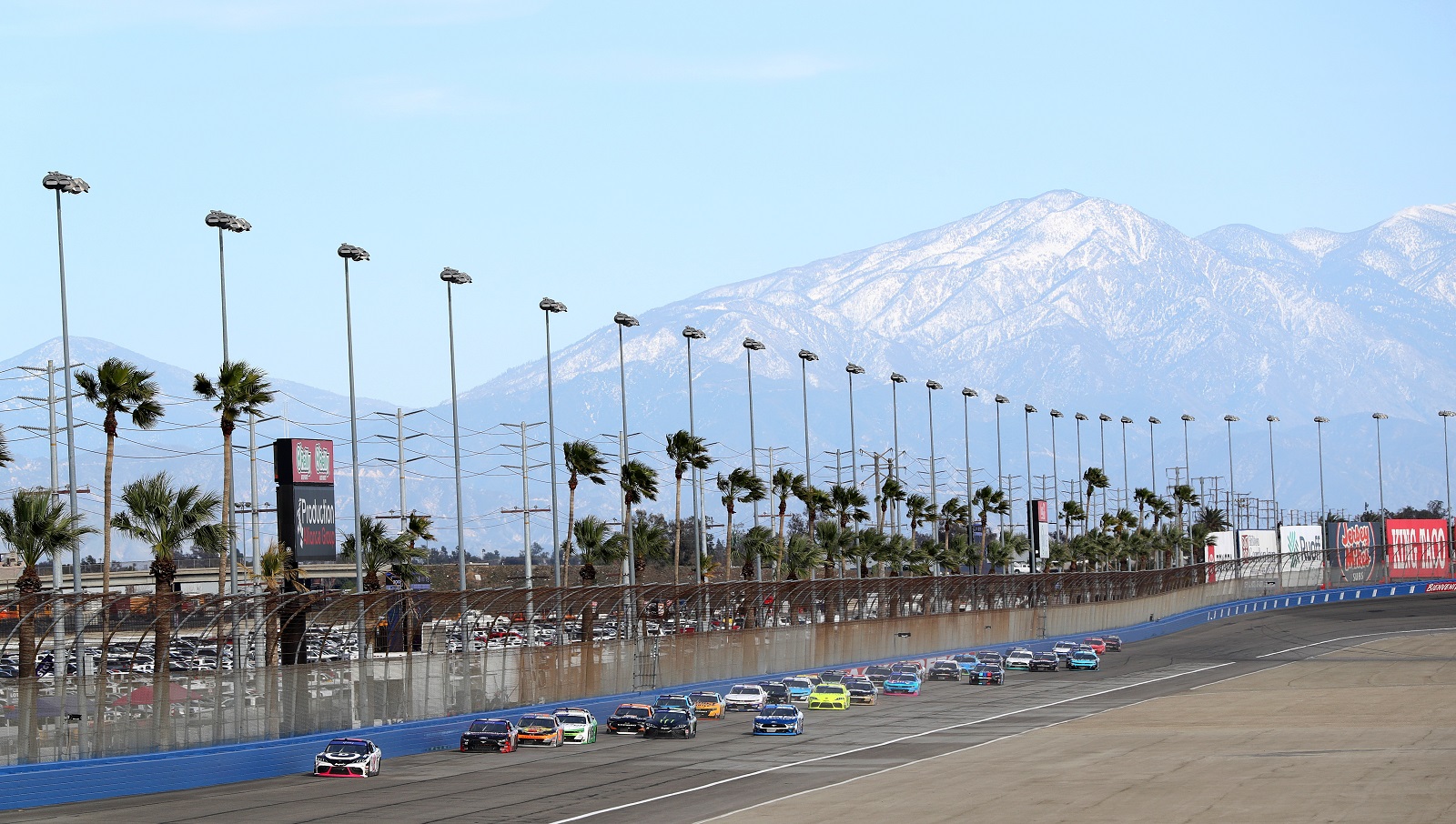 NASCAR Feels New Urgency for a 'Small' Change to Auto Club Speedway
Auto Club Speedway officials have been planning for two years to convert NASCAR's two-mile oval into a half-mile short track.
Big is not necessarily better, and a lot of NASCAR fans will tell you mid-sized isn't the answer either. They may not want their tracks as tiny as the quarter-mile oval used for the Busch Light Clash at the Los Angeles Coliseum, but fans wouldn't mind Auto Club Speedway becoming another Bristol or Martinsville.
That's why this weekend's action at Auto Club Speedway could be one of the last times NASCAR competes there on a two-mile oval.
NASCAR ovals come in three sizes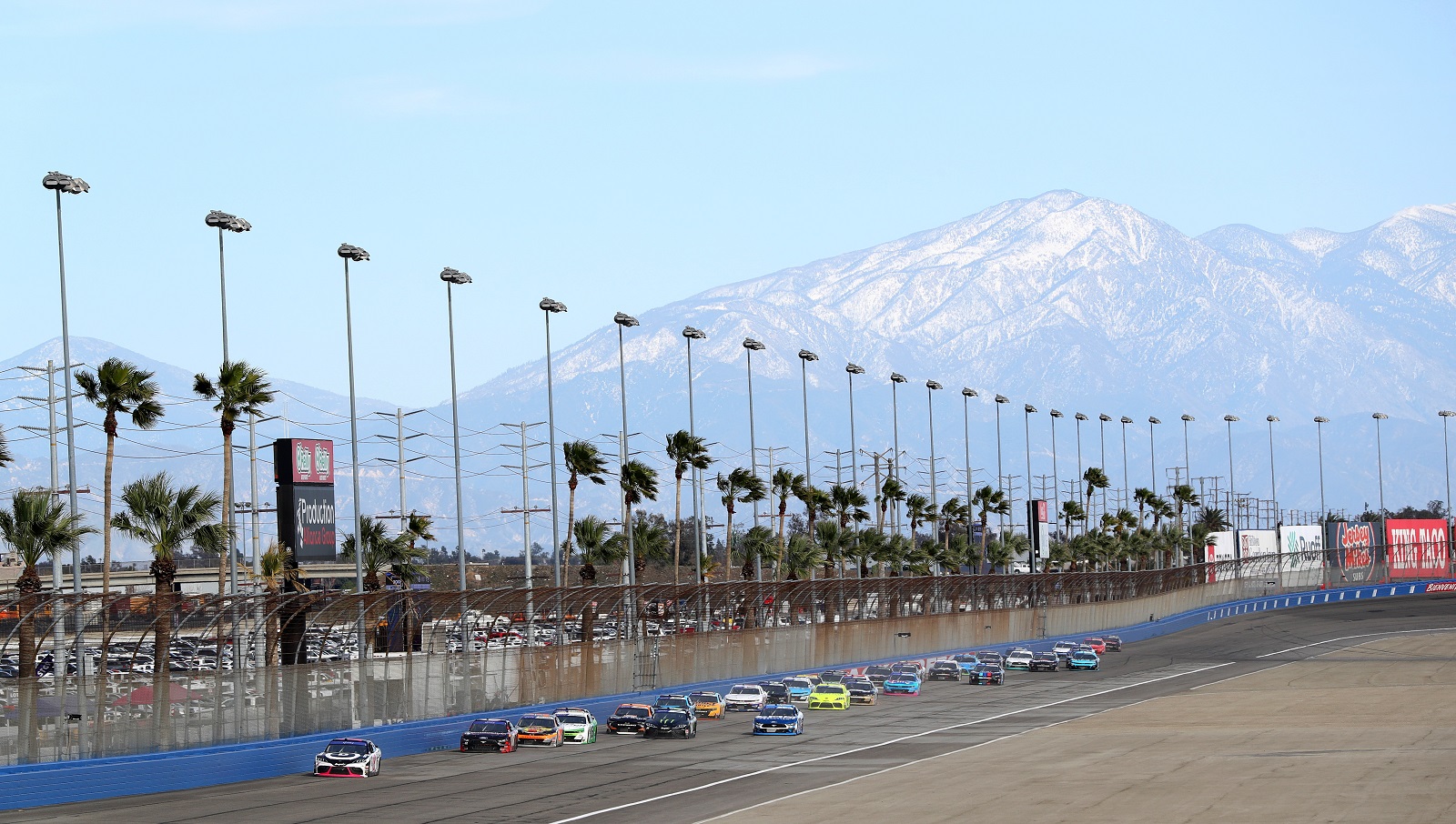 At 2.66 miles, Talladega Superspeedway is slightly larger than the 2.5-mile Daytona International Speedway. Those tri-ovals host two NASCAR Cup Series races apiece each season, and it's a special breed of racing. A long main straightaway and wide turn radiuses lend themselves to high speeds and draft racing.
At the other extreme are the half-mile tracks at Martinsville and Bristol plus the three-quarter-mile oval at Richmond. High sustained speeds aren't possible, so the emphasis is on picking the right places to pass and a willingness to swap paint to make your presence felt.
In between is a lengthy list of what's generally referred to as intermediate tracks, ranging from Dover's mile layout to the 1.544-mile Las Vegas Motor Speedway. A dozen tracks in that range account for 16 races compared to six on the short tracks.
Michigan International Speedway and Auto Club Speedway in Fontana, California, defy labeling since they're bigger than the genuine intermediates but don't possess the superspeedway characteristics. If the folks in Fontana get their way, Michigan will stand alone in that respect within a few years.
Auto Club Speedway is a candidate for downsizing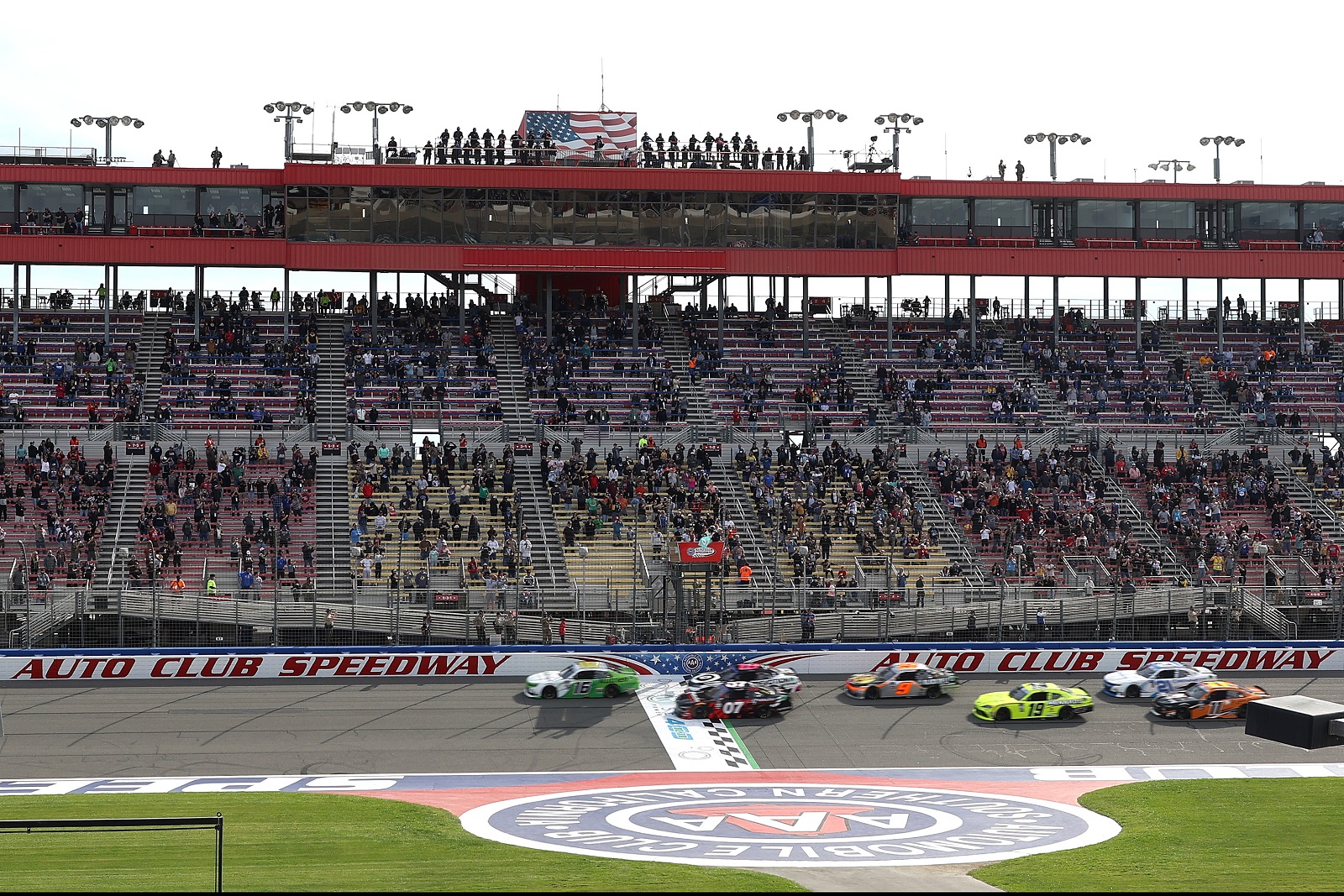 Roger Penske's construction of Auto Club Speedway in Fontana, 50 miles east of Los Angeles, wrapped up in 1996, and NASCAR has raced there since 1997. NASCAR announced two years ago that it wanted to cut the two-mile track to a half-mile layout. Aside from freeing up a large swath of land for redevelopment, converting ACS would almost certainly make for more compelling racing.
When USA Today ranked the sport's 10 best tracks a year ago, road courses held down the top three positions, led by Road America in Wisconsin. Bristol and Martinsville ranked second and fourth, respectively, among the ovals. New Hampshire Motor Speedway, at 1.058 miles, topped the list of ovals.
That helps explain the interest in refurbishing Fairgrounds Speedway in Nashville, which is just under six-tenths of a mile.
"The fans have spoken loud and clear the last few years that they want short tracks and they want road courses," Clay Campbell, president of Martinsville Speedway, told NBC Sports. "You really don't know just what to expect (at those tracks). It may not be white-knuckle exciting all the time, but you're anticipating something, and I think that's what you can get at places like that."
From a racing standpoint, speeds are slower on the short tracks, but the competition is fierce. Leaders dealing with lapped traffic beginning less than 25 miles into races just makes the day that much more exciting.
From a viewing standpoint, a half-mile track is heaven for fans in the grandstand. The action is never more than a quarter of a mile away, so spectators can leave the binoculars home.
It's all stuff that people in the sport already knew, and then the Busch Light Clash in early February drove the point home. Even hardcore traditionalists had to recognize Cup Series drivers battling it out on the shortest track of the year delivered entertainment.
When will Auto Club Speedway downsize?
NASCAR bought Auto Club Speedway in 1997, and it's been almost two years since the announcement of the intention to convert the Fontana facility into a short track. Nothing has happened since, partly a result of the pandemic.
"We had to pump the brakes a little bit with where we were going," Dave Allen, the ACS president, said on SiriusXM NASCAR Radio's Tradin' Paint show, according to Speedsport.com. "We definitely are looking at the potential of changing the facility to a half-mile track. A lot of fans have said they want to see more short-track racing. So that's what we've been looking at."
Earlier in February, Allen said conversion to a half-mile track was possible by 2023. A few days later, Kyle Busch placed second in the Busch Clash at the nearby Los Angeles Coliseum. The crowd was substantial, and merchandise flew off the shelves.
"I guarantee you it's getting cut up, no question, after what we saw today," Busch said.
Like Sportscasting on Facebook. Follow us on Twitter @sportscasting19.