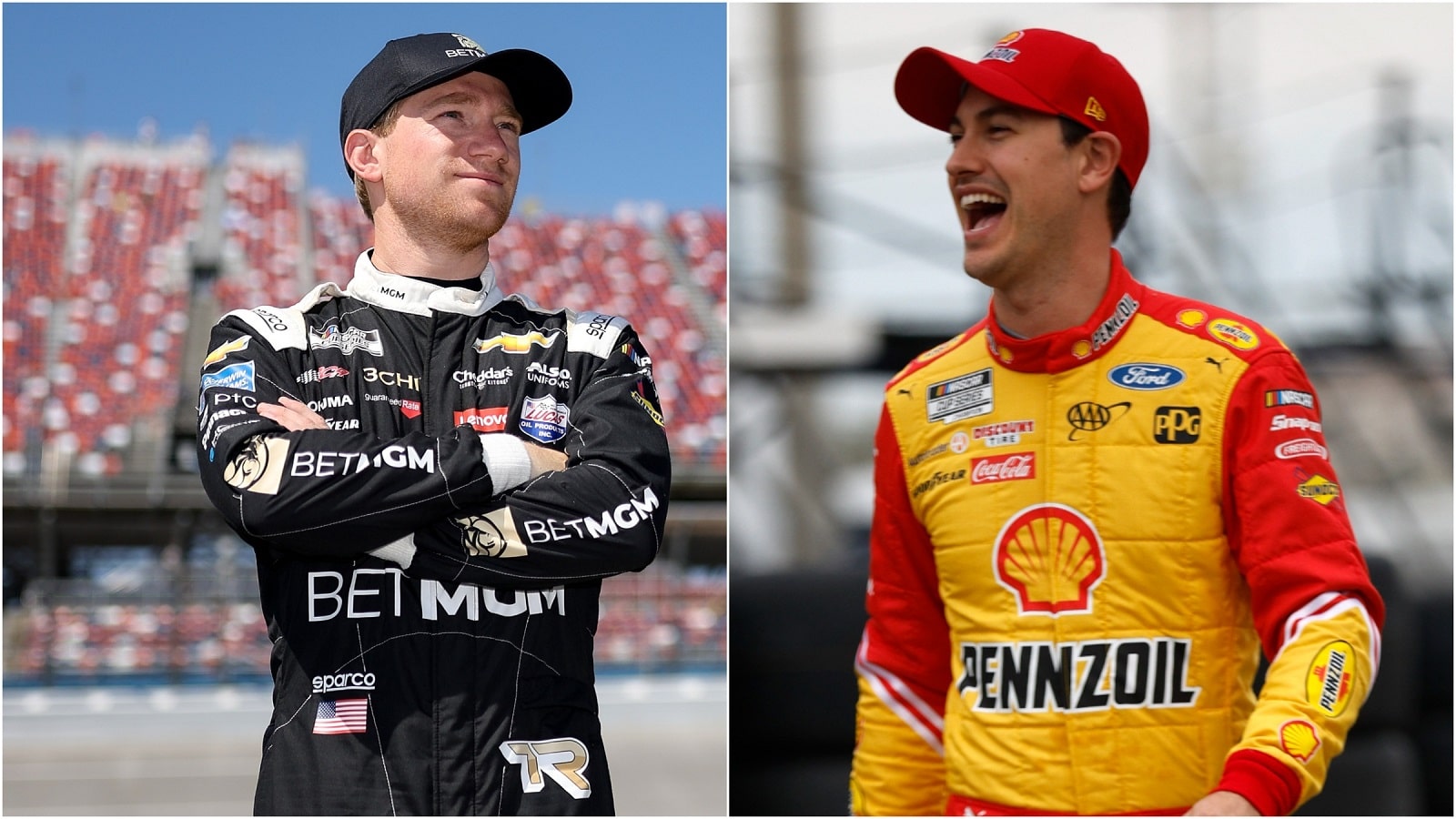 3-Wide NASCAR Notebook: Tyler Reddick and Joey Logano Need a Rebound Race at Darlington
Tyler Reddick and Joey Logano are both coming off a pair of disappointing races and could use a top-10 finish at Darlington.
Circumstances can change pretty quickly in the high-speed sport of racing. Just ask Ricky Stenhouse Jr., who was a candidate for unemployment a week ago, turned down the heat by finishing second at Dover, and can build fresh momentum at Darlington.
Tyler Reddick and Joey Logano needn't worry about job security, but they still have issues to address. They're heading in the wrong direction as the NASCAR Cup Series crawls toward the halfway point of the regular season.
Turn 1: Joey Logano's up-and-down Cup Series season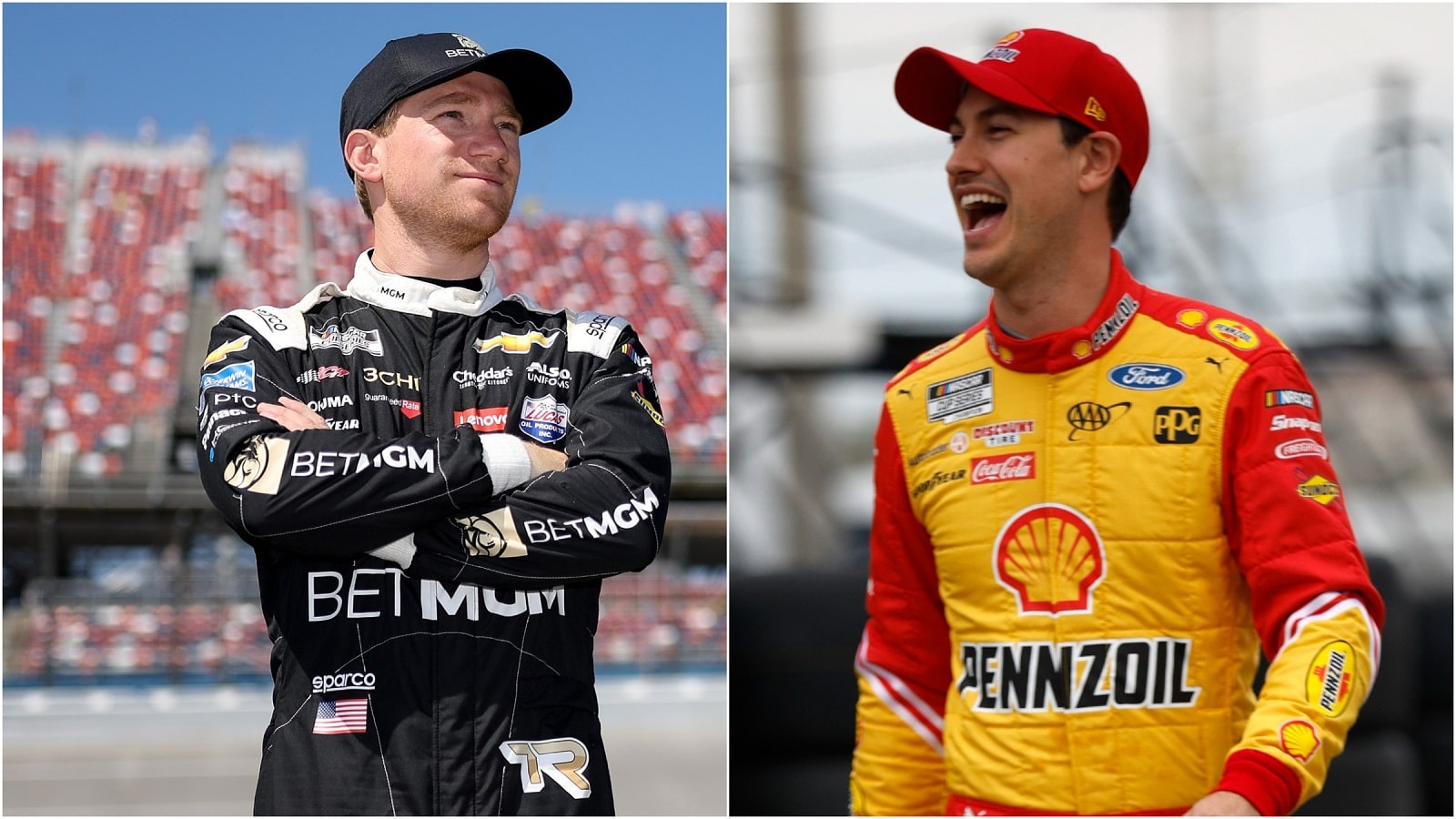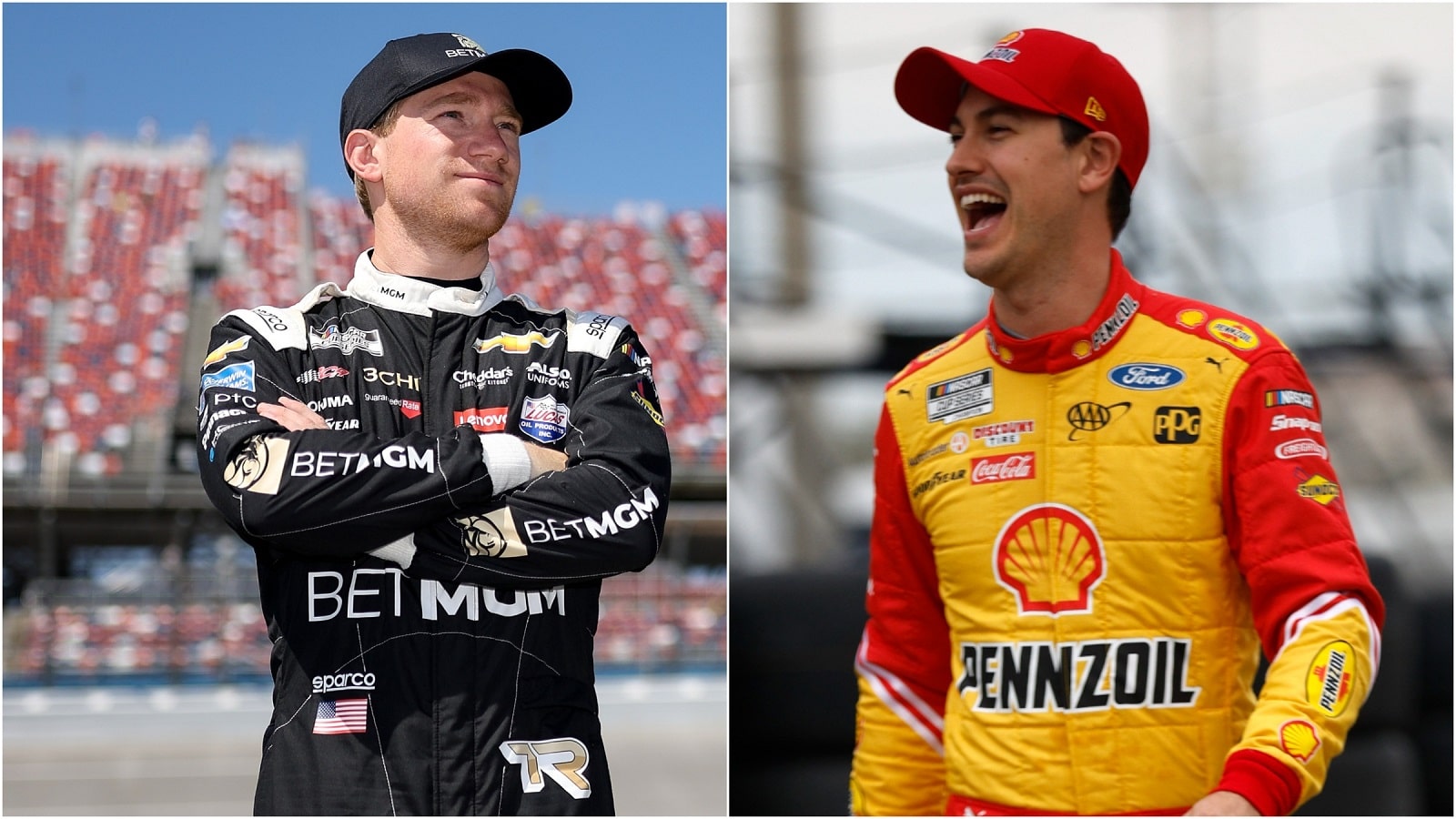 Joey Logano opened with a 21st-place finish in the Daytona 500 but hasn't been out of the top 10 in points since, hardly the profile of a struggling driver. Nevertheless, the No. 22 Ford that won the Busch Light Clash and nearly followed up with a win in a Daytona dual seems to have lost its way.
Top-10 outings at Phoenix and Atlanta preceded 31st place at COTA. Second place at Martinsville and third on the Bristol dirt gave way to 32nd place at Talladega and 29th at Dover, where Logano finished four laps down without the handicap of a penalty.
Having plunged from third to ninth in points in two weeks, it's time for Logano to get back on track by making a decent showing at Darlington. He's been 18th or better there in his last 10 appearances, and now would be a good time for Logano to post his fourth top-five finish at Darlington.
Turn 2: Tyler Reddick's troubles run a little deeper entering Darlington
A chart of Tyler Reddick's season would look startlingly close to Joey Logano's body of work. He, too, got off to a slow start and then battled his way back into the top 10 in points.
Unfortunately, the last two weeks have also been brutal for the No. 8 Chevy. Engine trouble relegated Reddick to 39th place at Talladega, and then he had handling problems at Dover. After starting 26th, he didn't run any meaningful laps inside the top 20 until a pitstop on Lap 159. Another pitstop on Lap 192 got him into the top five, but he started fading 25 laps later and was never a factor again, finishing 30th.
"It's always good to be going to a place like Darlington right after because we all really enjoy going there as a team," Reddick said, according to Racer.com. "We're always able to seemingly get it right at some point in the weekend. … So, every time we got there, we feel like we have an opportunity to run good."
Reddick doesn't have much of a history at Darlington, and seventh place in his first of five appearances is his best result there. However, he's finished seventh or better in Xfinity cars his last three times on the track and will try it again Saturday to pick up a better feel.
Turn 3:  The weekend schedule for Darlington
There is a full slate of competition this weekend at Darlington, including the first of eight straight weeks of truck racing. Here's the breakdown of the action, all of which can be seen on FS1:
Cup Series: The Goodyear 400 starts at 3:30 p.m. ET on Sunday, with stage breaks after 90 and 185 of the 293 laps. Martin Truex Jr. won the spring race last season, then Denny Hamlin kicked off the playoffs with a victory in September.
Xfinity Series: The Mahindra ROXOR 200 starts at 1:30 p.m. ET on Saturday, with stage breaks after 45 and 90 of the 147 laps. Justin Allgaier triumphed in the spring before Noah Gragson scored a victory in the fall.
Camping World Truck Series: The Dead on Tools 200 starts Friday at 7:30 p.m. ET, with stage breaks at 45 and 90 of the 147 laps. Sheldon Creed scored a sweep of the two events in 2021.
Turn 4:  NASCAR and Formula 1 will battle for attention
It should be a great Sunday afternoon for racing fans, provided the "last channel" button on your remote control is functional. NASCAR action from Darlington and the Formula 1 Miami Grand Prix on ABC start at 3:30 p.m. ET. Both series are enjoying TV ratings gains over last season, so running head-to-head is a lose-lose situation in terms of viewership on a day on which some families will be celebrating Mother's Day away from the TV.
The scheduling conflict will gnaw at NASCAR fans already upset that Sunday Cup Series races start in mid-afternoon. Last weekend, NASCAR couldn't squeeze the Dover race in before the rain came. The suspended race finished up on Monday, stirring anger among those who weren't able to watch because of work or school commitments.
All stats courtesy of Racing Reference.