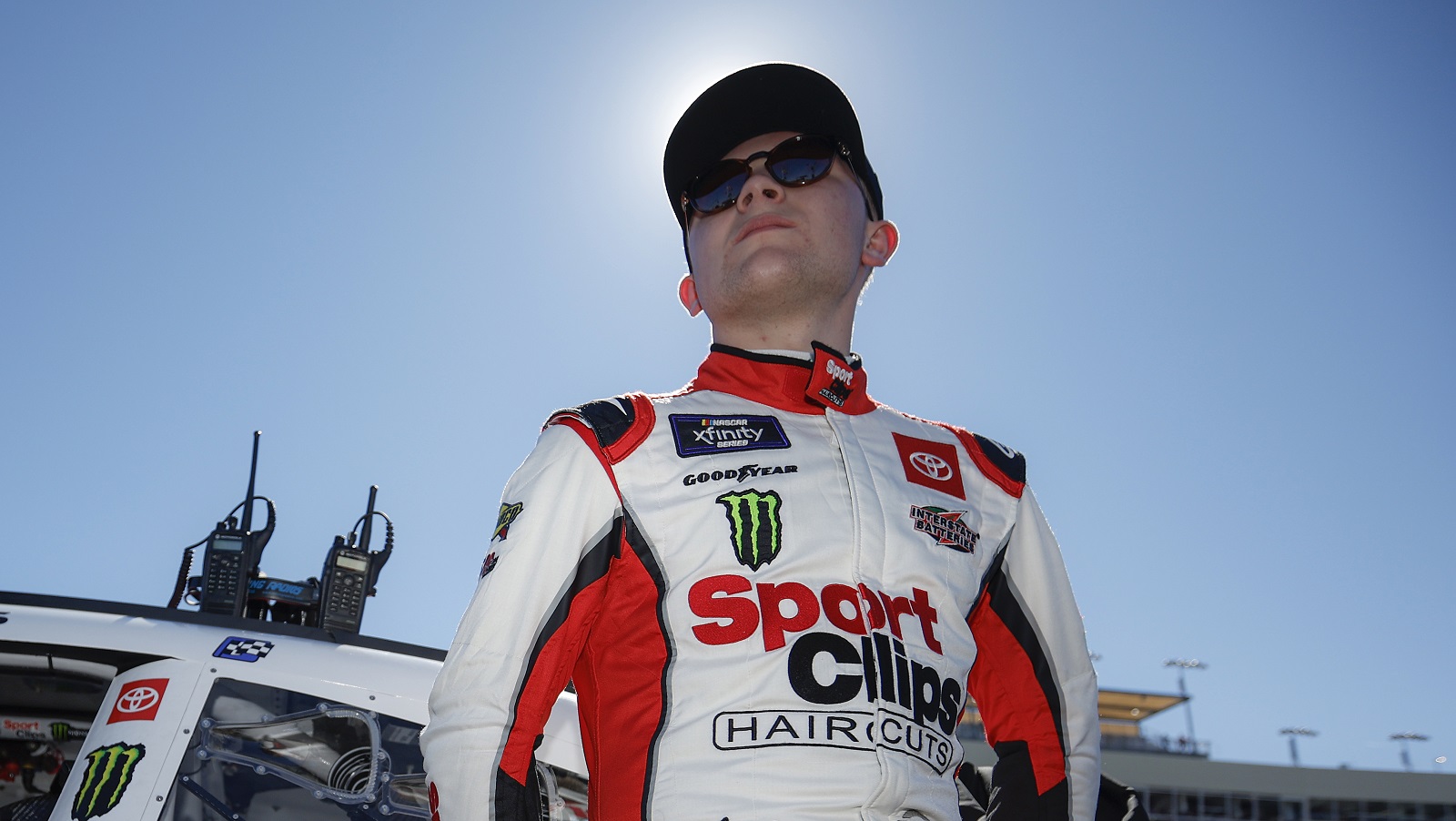 Ty Gibbs Has More Fans Among Xfinity Series Drivers Than You Might Think
Whether they like him or not, some Xfinity Series drivers would like to see controversial star Ty Gibbs keep winning.
Xfinity Series star Ty Gibbs has rubbed people the wrong way, pun intended, multiple times this season. Therefore, it shouldn't surprise that possesses more enemies in NASCAR than any 19-year-old should have.
The funny thing, though, is that some of the same drivers who don't care for Gibbs' behavior on the track are rooting for him. Their mentality is that if they can't win, then they would want Gibbs to take the checkered flag.
There's a method to the madness.
Ty Gibbs has squeezed three notable incidents into eight Xfinity races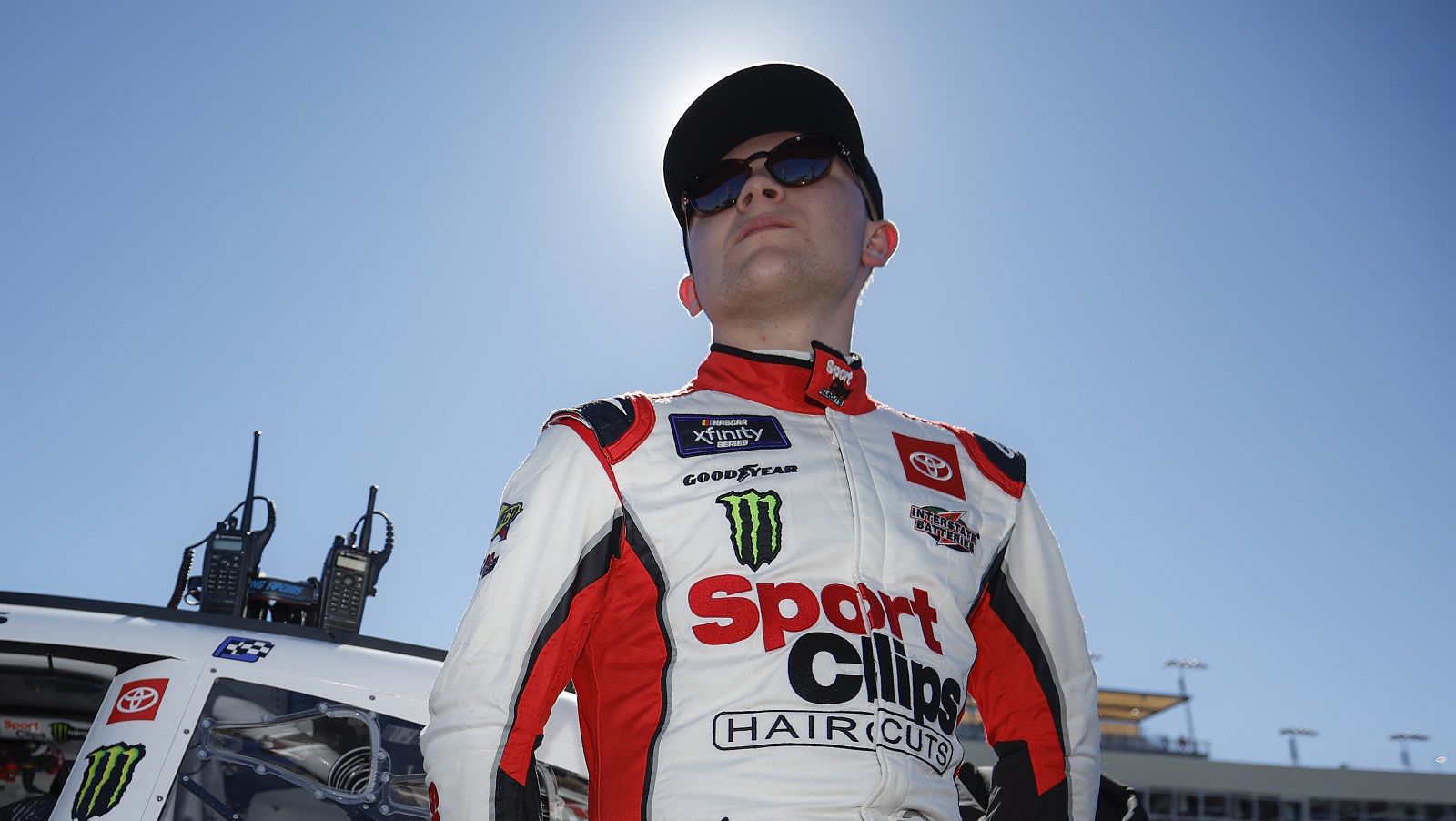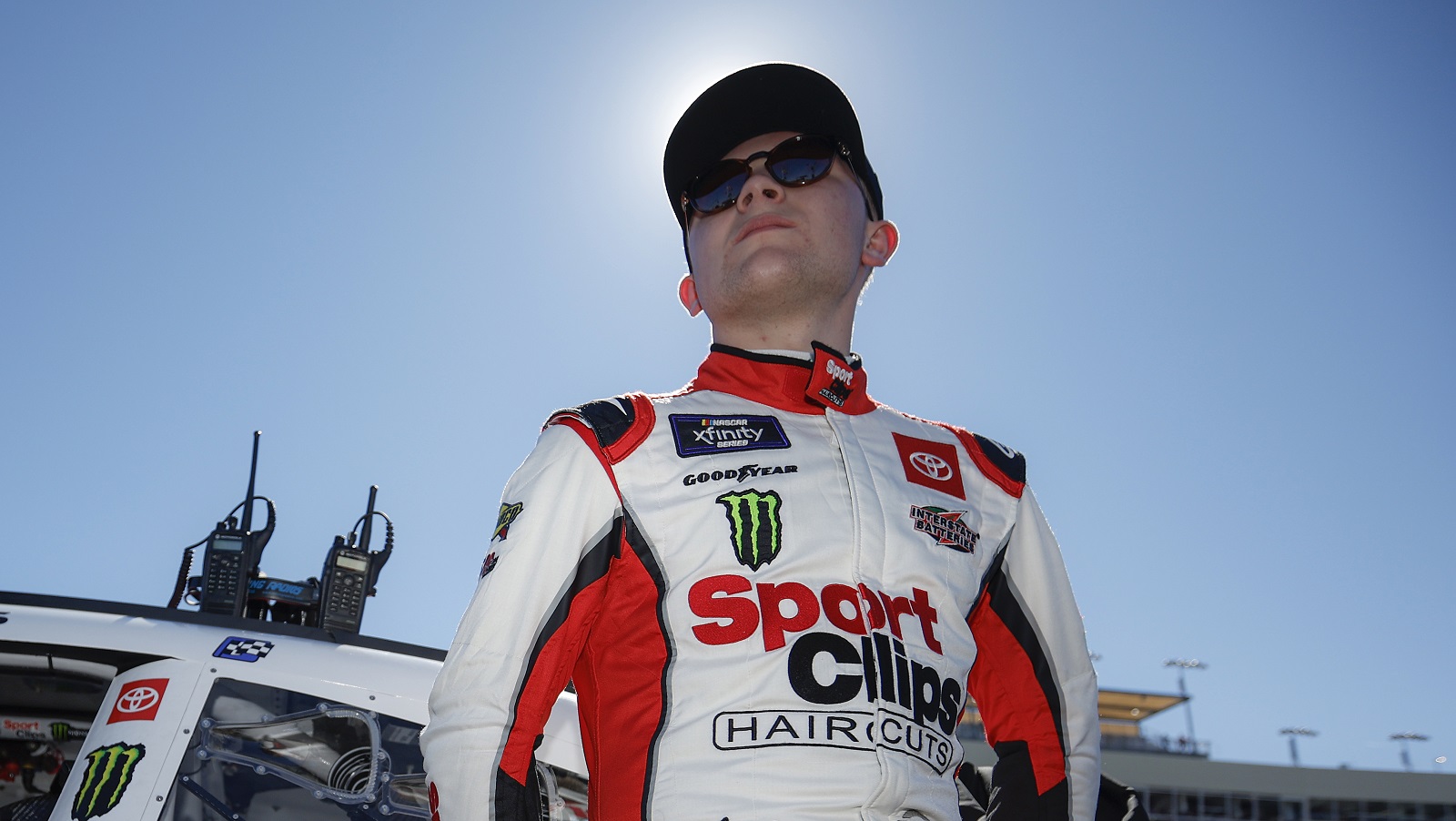 Ty Gibbs has won three races this season, but that's not what quite a few people think of upon hearing the second-year Xfinity Series driver's name. In fact, what transpired during the race overshadowed two of the victories.
At Las Vegas, Gibbs grew inexplicably impatient with Xfinity veteran Ryan Sieg early in the race and tapped him into the inside wall, causing significant damage. Sieg returned to the track looking for revenge, but his payback attempt succeeded only in taking himself out of the race. Gibbs went on to win in the No. 54 Toyota owned by his grandfather.
One month later, Gibbs won in controversial fashion at Richmond. This time, he didn't try to hold his line coming out of the final corner and rubbed John Hunter Nemechek's Toyota. Broadly speaking, it isn't a particularly egregious offense when it occurs between rivals. However, this was an instance of teammate vs. teammate as Nemechek was moving up from the truck series to handle the No. 18 Joe Gibbs Racing car.
The crowning touch came six days later at Martinsville. With the checkered flag ahead on a night in which Gibbs led 197 of 250 laps, Gibbs lost the lead to JGR teammate Brandon Jones on a restart and then fellow teen driver Sam Mayer nudged him into the outside wall. The two were contenders for the $100,000 Dash 4 Cash prize, which went to AJ Allmendinger.
Gibbs tapped Mayer's car from behind after both crossed the line and again after they pulled into the pits. Moments later, Gibbs was throwing punches at Mayer.
Some playoff hopefuls need Ty Gibbs' help
The playoff format for the Xfinity Series is fairly close to that used by the NASCAR Cup Series. The crucial difference is that only 12 drivers qualify for the playoffs. With 26 races in the regular season, it's possible to fill all those spots with race winners. In fact, 13 or more winners would result in some of them being frozen out.
That would also prevent any drivers from reaching the playoffs by virtue of being the highest winless competitor(s) in the points standings. At least one winless driver has made the field each season since the playoffs began in 2016, and Ryan Sieg, who has never visited Victory Lane in 276 starts, has made it via that route three times.
Through eight races this season, Sieg is eighth in points but fourth among winless drivers. The fact that guys ahead of him like Josh Berry, Justin Allgaier, and defending champion Daniel Hemric are candidates to win one of the remaining regular-season races is a good news/bad news proposition. That potentially moves Sieg up the list of candidates to get in on points, but it also expands the list of drivers locking down what's pretty close to an automatic playoff berth because they won.
The more that Ty Gibbs or other winners from early this season cross the finish line first, the better the odds of guys like Sieg or Sam Mayer squeezing into the playoffs. Therefore, they have a strange incentive to root for Gibbs et al to keep winning.
The list of early Xfinity Series winners in 2022
His victory at Martinsville two weeks ago made Brandon Jones the fifth Xfinity Series winner of the season. Ty Gibbs is the leader with three wins, followed by Austin Hill, Noah Gragson, AJ Allmendinger, and Jones with one apiece.
The eighth victory belongs to Cole Custer, who won at Fontana in the second week of the season. However, Custer is competing for the NASCAR Cup Series championship as part of Stewart-Haas Racing and is ineligible for the Xfinity playoffs.
In that respect, Custer and other full-time drivers in either the Cup Series or the Camping World Truck Series are allies of guys like Ryan Sieg who may have to rely upon points to squeeze their way into the Xfinity playoffs. The more races they enter and win, the fewer Xfinity drivers grab easy playoff spots.
Like Sportscasting on Facebook. Follow us on Twitter @sportscasting19.