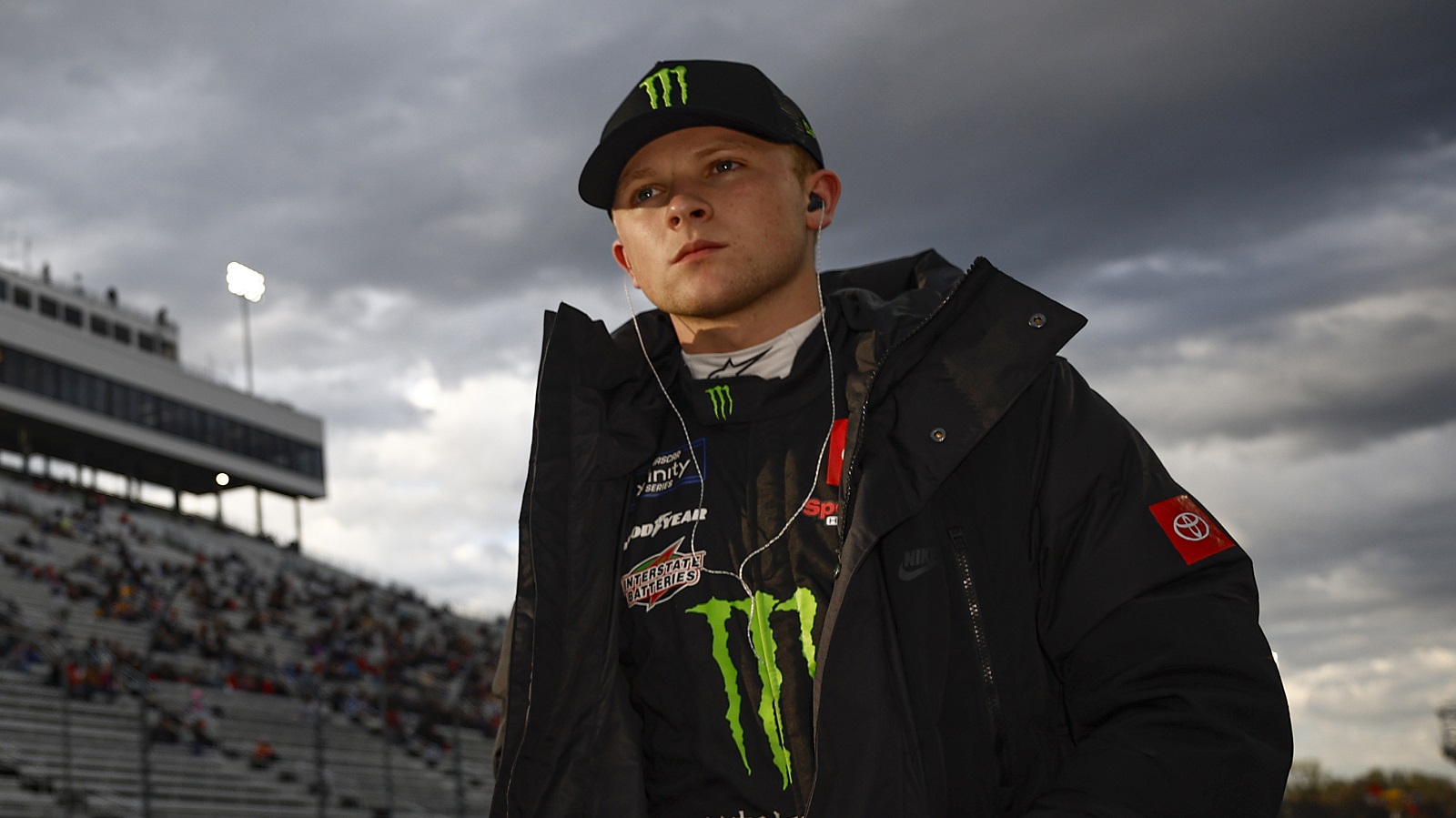 Ty Gibbs Has Punched His 2023 Cup Series Ticket, but the Bristol Dirt Race Complicates the Issue of Who He Would Replace
Figuring out Ty Gibbs' Cup Series future will comprise a big portion of NASCAR Silly Season.
Rising NASCAR star Ty Gibbs neither dented a competitor's car nor a rival driver's face this past weekend. We'd treat that as progress if not for the fact that the Xfinity Series took Easter weekend off.
Instead, it was the Joe Gibbs Racing varsity making news at Bristol Motor Speedway. Some of what transpired was good and some was bad. All of it potentially affects the teenager's near-term future.
Ty Gibbs is heading for the NASCAR Cup Series, possibly in 2023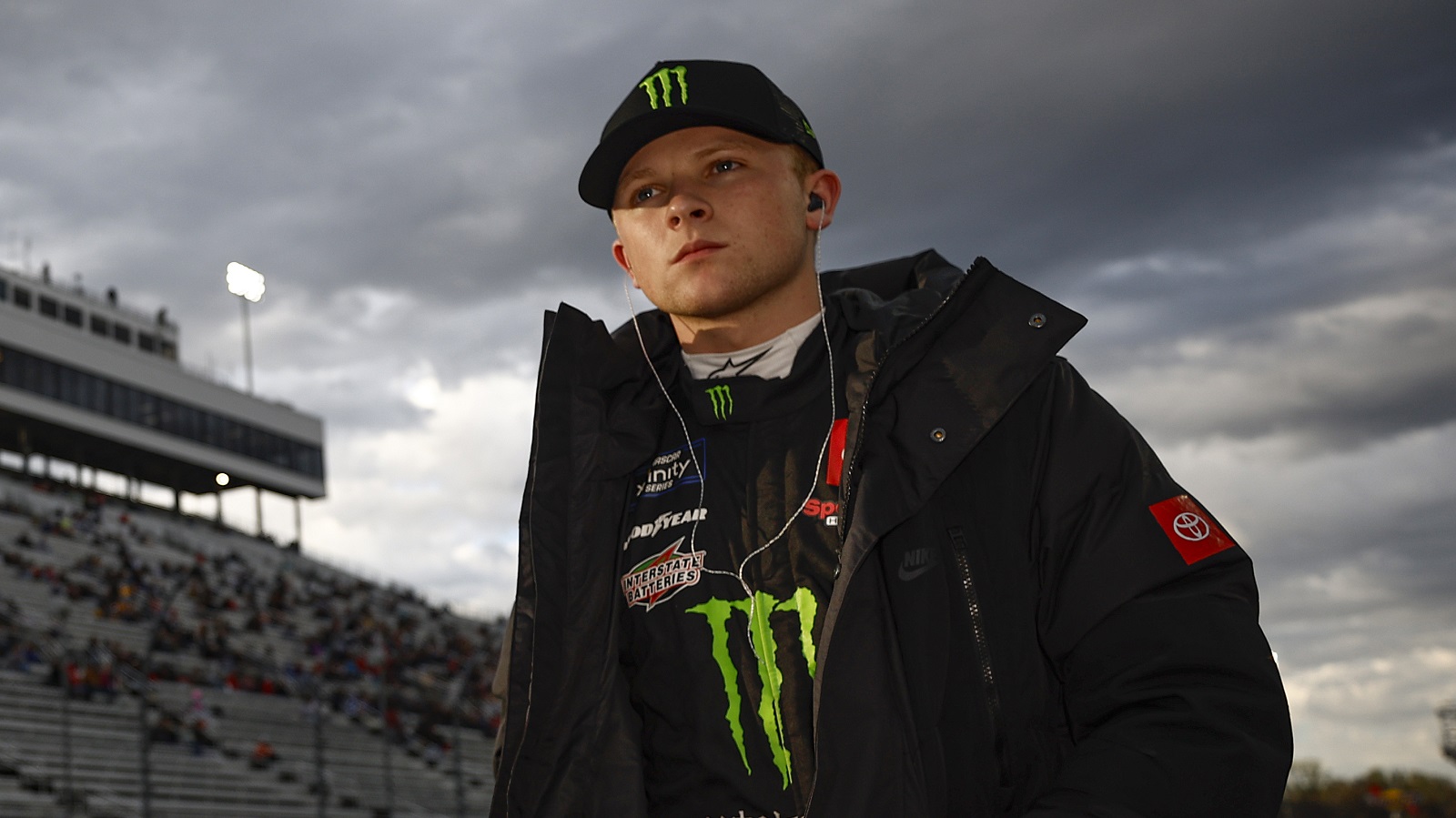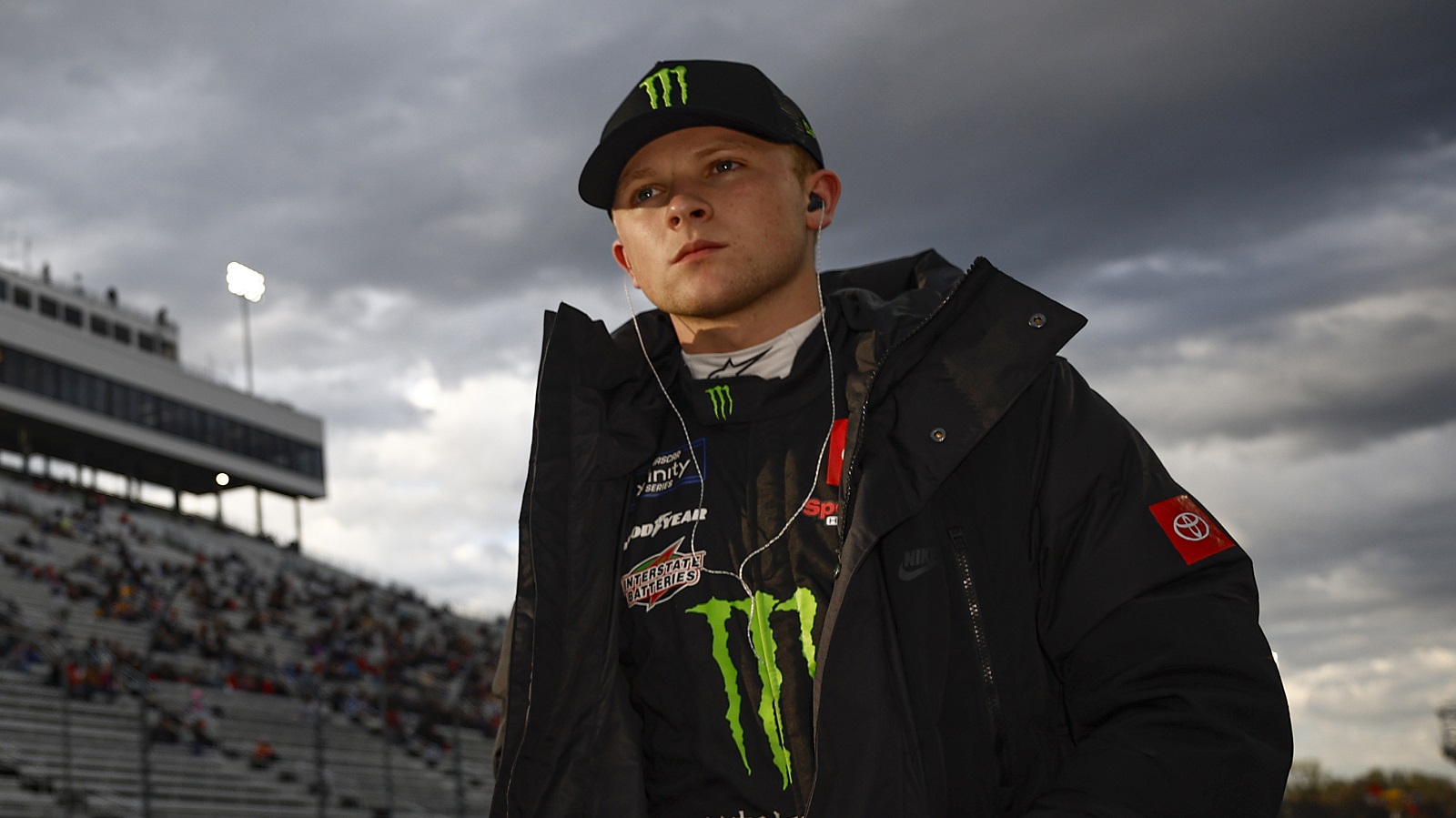 Put aside the cantankerous behavior on Ty Gibbs' part through eight races this season in the Xfinity Series and focus on the results. Gibbs is already a three-time winner, taking the checkered flag on the short track at Richmond, the intermediate track at Las Vegas, and the quasi-superspeedway that Atlanta has become.
When he isn't winning, Gibbs is still finishing in the top half of the field. He hasn't placed lower than 15th since his final appearance in 2021, a season in which he won four of 18 starts. The resume adds up to a realization that Gibbs may only be 19 years old, but he is close to being Cup Series-ready. Yes, he is driving the best equipment in his grandfather's Xfinity shop, but he is doing it undeniably well.
All that's holding Gibbs back for now from an inevitable promotion is the combination of questions about his maturity, particularly after throwing punches at Sam Mayer, and the lack of an open seat at JGR.
Gibbs is still a teenager, so maturity will presumably kick in over time. The other issue is trickier.
Who will Ty Gibbs replace on the Joe Gibbs Racing Cup Series team?
When Ty Gibbs moves up to the NASCAR Cup Series, it will be with his grandfather's team unless Joe Gibbs Racing allows him to drive on loan somewhere else. However, JGR and 23XI Racing are the only Toyota teams, and it seems unlikely he'd be allowed to sit in a Ford or Chevy.
So, does JGR remove one of its current drivers from the lineup to make room in 2023? If so, would it be Denny Hamlin, Kyle Busch, Martin Truex Jr., or Christopher Bell?
Before the weekend, it was too easy to point to Busch as the odd man out. He's still vulnerable for reasons other than ability, but less so after winning the Bristol dirt race on Easter Sunday. Busch benefitted from good luck as Tyler Reddick and Chase Briscoe made contact on the white flag lap. Still, skill put him in position to take advantage of circumstances and roll onto Victory Lane.
Busch's issue is that the candy company funding his iconic M&M's Toyota is leaving NASCAR at the end of the season. That means he'll need primary sponsors for at least 27 races in 2023, which is a tall order to fill.
Even if the Bristol dirt race is somewhat of a circus, a win is a win. His performance Sunday in snapping a 25-race winless streak gives the future Hall of Famer that much more credibility as he goes out and negotiates with potential suitors to secure his racing future.
Denny Hamlin should be concerned about his JGR future
Christopher Bell would have been the Joe Gibbs Racing driver on the endangered species list a month ago. Bell, 27, struggled mightily through five races, and owner Joe Gibbs is notoriously impatient with young drivers. However, Bell has climbed from 29 to 15th in points by logging three finishes in the top seven (his place at Bristol) in his last four starts. That's even better consistency than 41-year-old teammate Martin Truex, who has been in the top 10 in points all year.
That leaves Denny Hamlin, also 41 years old. Hamlin is presumably heading to the playoffs thanks to his Richmond victory and enjoys a significant sponsorship arrangement with FedEx. However, a combination of wrecks and mechanical issues has contributed to Hamlin finishing 28th or worse five times already. That happened only a combined 15 times over the previous five seasons.
Hamlin moonlights as a co-owner of 23XI Racing, and he does have responsibilities in that garage. No one made much of a fuss about it being a distraction a year ago as Hamlin reached the Championship 4 for the third straight season. However, Hamlin is sitting 23rd in points in 2022 following his DNF at Bristol.
If Joe Gibbs thinks he can line up sponsors (he will, by the way) for Ty Gibbs and Hamlin can't guarantee his, then the winner of 47 Cup Series races becomes more vulnerable than anyone could have imagined heading into the current season.
Like Sportscasting on Facebook. Follow us on Twitter @sportscasting19.