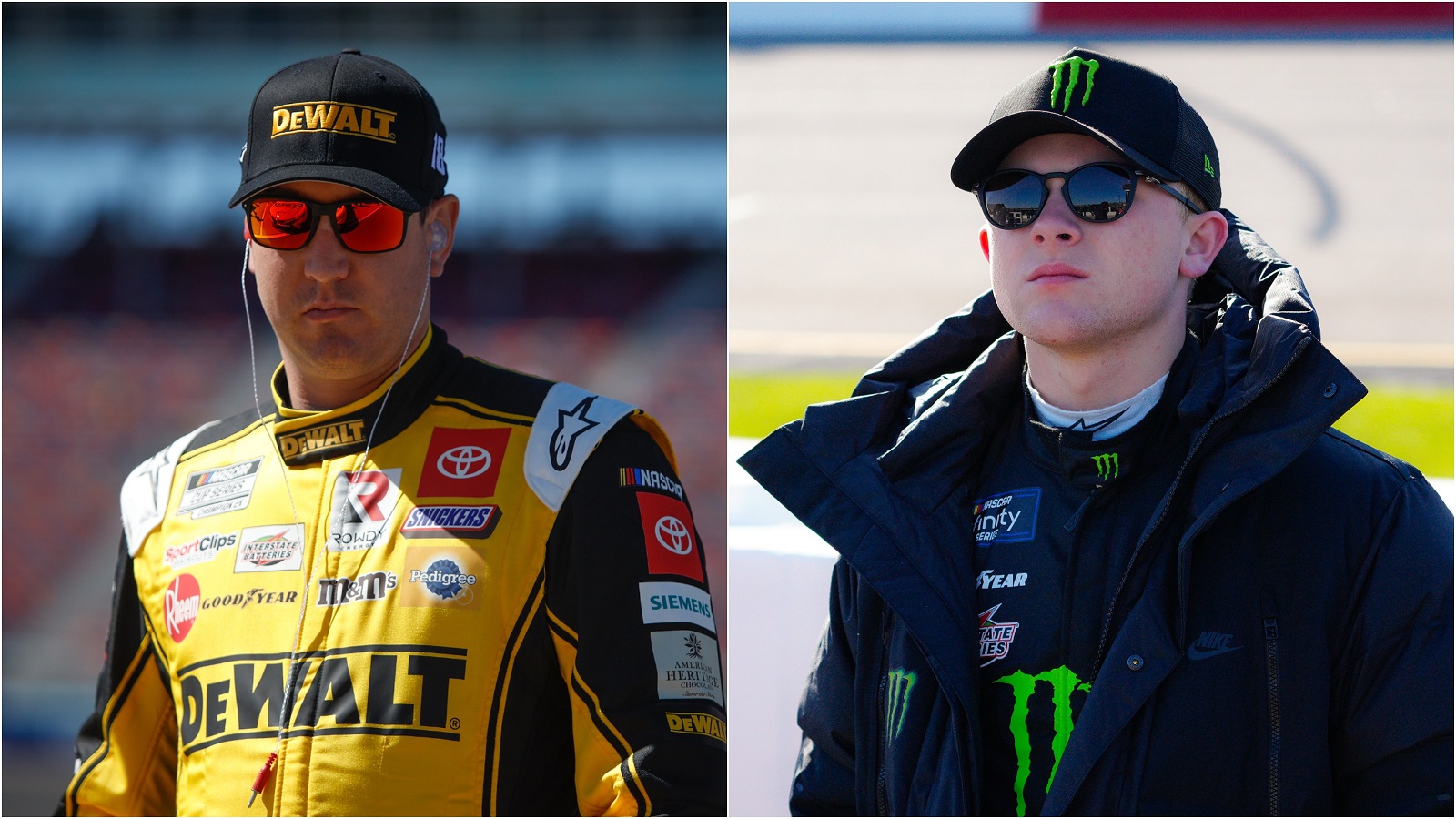 Ex-Driver's Intriguing Ty Gibbs Question: 'Does That Mean Kyle Busch Is the Good Guy Now?'
Two-time season champion Kyle Busch is intensely disliked by some NASCAR Cup Series fans, but Xfinity Series star Ty Gibbs is rapidly becoming an even bigger villain.
NASCAR can be confusing. Not every series races every week, the playoff races include cars that are out of contention, and the value of stage racing eludes many. And now there's this: Does the Ty Gibbs incident at Martinsville make Kyle Busch less despised.
Notice the use of "less despised" rather than "likeable." That's because there's been too much self-inflicted damage over the years for many, if not most, fans to see Busch as anything less than a villain.
Alas, Xfinity Series sensation and fellow Joe Gibbs Racing driver Ty Gibbs has taken some of the heat off Busch with his recent behavior.
Kyle Busch has given people multiple reasons to dislike him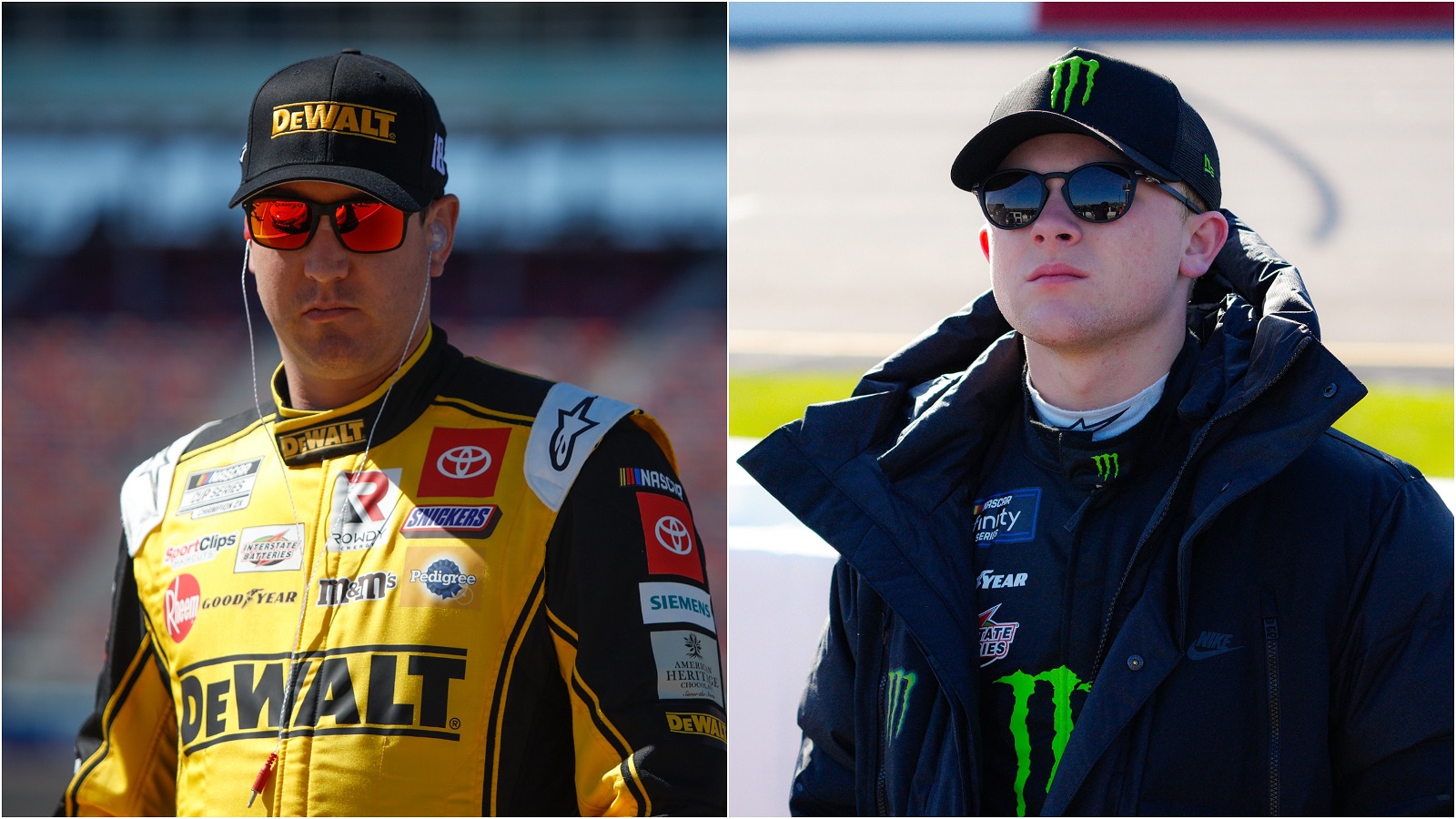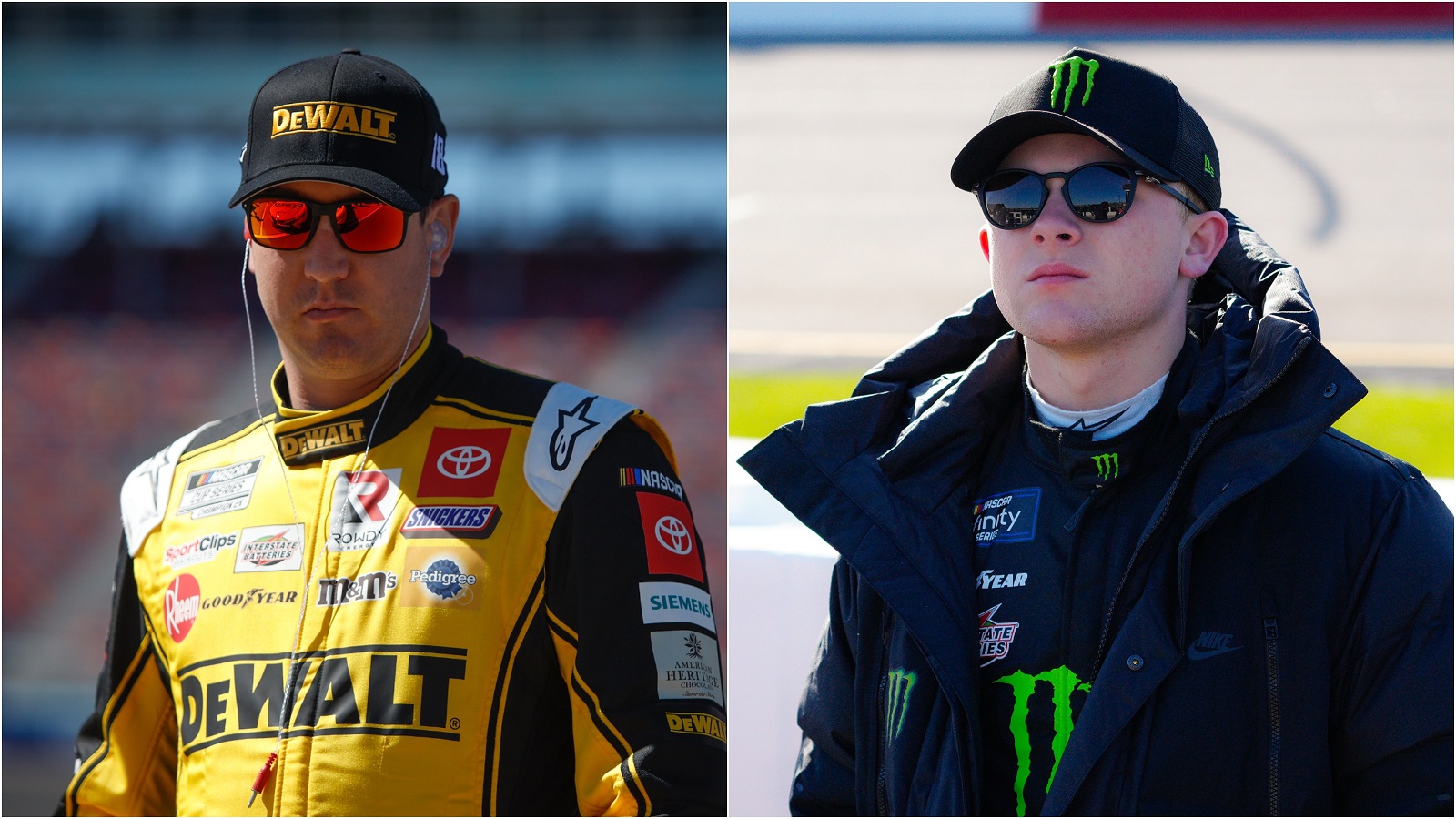 Kyle Busch wins a lot. He's up to a combined 222 victories in NASCAR's three national circuits, including 59 in the Cup Series. Throw in his two season championships there and one in the Xfinity Series, and Busch is a sure first-ballot Hall of Famer.
Or at least he should be. Busch has rubbed enough people wrong since entering the Cup Series in 2004 as a 19-year-old that there might be just enough "no" votes to derail his candidacy the first time around. And all that winning might have something to do with it.
Since winning his first Cup Series season championship in 2015, he has been to Victory Lane 26 times in the Xfinity Series and 17 in the Camping World Truck Series. Critics point out that those victories could boost the careers of up-and-coming drivers who aspire to reach the Cup Series.
And then there are the behavioral issues. Busch can be prickly in interviews, calling out rival drivers (including fan favorites) and challenging reporters if he doesn't like a question. He'll also occasionally throw his own crew under the bus.
Factor in a few wrecks along the way, some looking suspiciously intentional on his part to settle scores, and there's a lot not to like.
Boos cascaded down on Ty Gibbs after the Martinsville Xfinity race
William Byron bookended the Martinsville weekend by winning the truck series race on Thursday and then capturing the NASCAR Cup Series race on a chilly Saturday night. In between the relatively entertaining truck race and the sleep-inducing contest Saturday, there was the little matter of Ty Gibbs fighting fellow teen driver Sam Mayer after they crossed the finish line and parked their cars.
There was a lot not to like about Gibbs' behavior, which came on the heels of some other recent incidents, including wrecking veteran Ryan Sieg at Las Vegas Motor Speedway.
Martinsville fans booed as Gibbs confronted Mayer for squeezing him into the outer wall as both battled on the final lap for both the victory and the $100,000 Dash 4 Cash bonus. The contact ended up taking both out of contention. Brandon Jones won the race, AJ Allmendinger captured the bonus cash, and neither earned as much attention as the ensuing fight in which Gibbs, still wearing his helmet, pretty much battered Mayer.
Retired driver Kenny Wallace asks the Kyle Busch vs. Ty Gibbs question
Kenny Wallace retired from NASCAR in 2015, winless in 344 Cup Series starts for 19 different racing teams and with nine victories in 547 Xfinity Series appearances. His final victory came in 2001. He last brought home a checkered flag in 2001.
These days, Wallace is a fan favorite for his social media accounts, where he comments on NASCAR and whatever else comes to mind. He has more than 350,000 Twitter followers and 18,000 subscribed to his YouTube channel.
Wallace was positively delighted with the attention that the Ty Gibbs-Sam Mayer skirmish generated, joking that it necessitated an "emergency press conference" on his part to sort out Friday's events.
"Ty Gibbs does not take his helmet off and the crowd goes wild. And you all are missing the point. We just had complete entertainment drama at its best," he began. "You all have a new villain. Boy, does that mean Kyle Busch is the good guy now? At my age, I've seen it all. This is wonderful."
Wonderful might not be the right word, especially if you're sporting a shiner, as Mayer possibly was the following day.
"Y'all are making this serious," Wallace continued. "It's a damn race car race. … I see things from a different viewpoint. It's funny. It's entertainment."
And it gets Kyle Busch off the hook for a little bit.
All stats courtesy of Racing Reference.