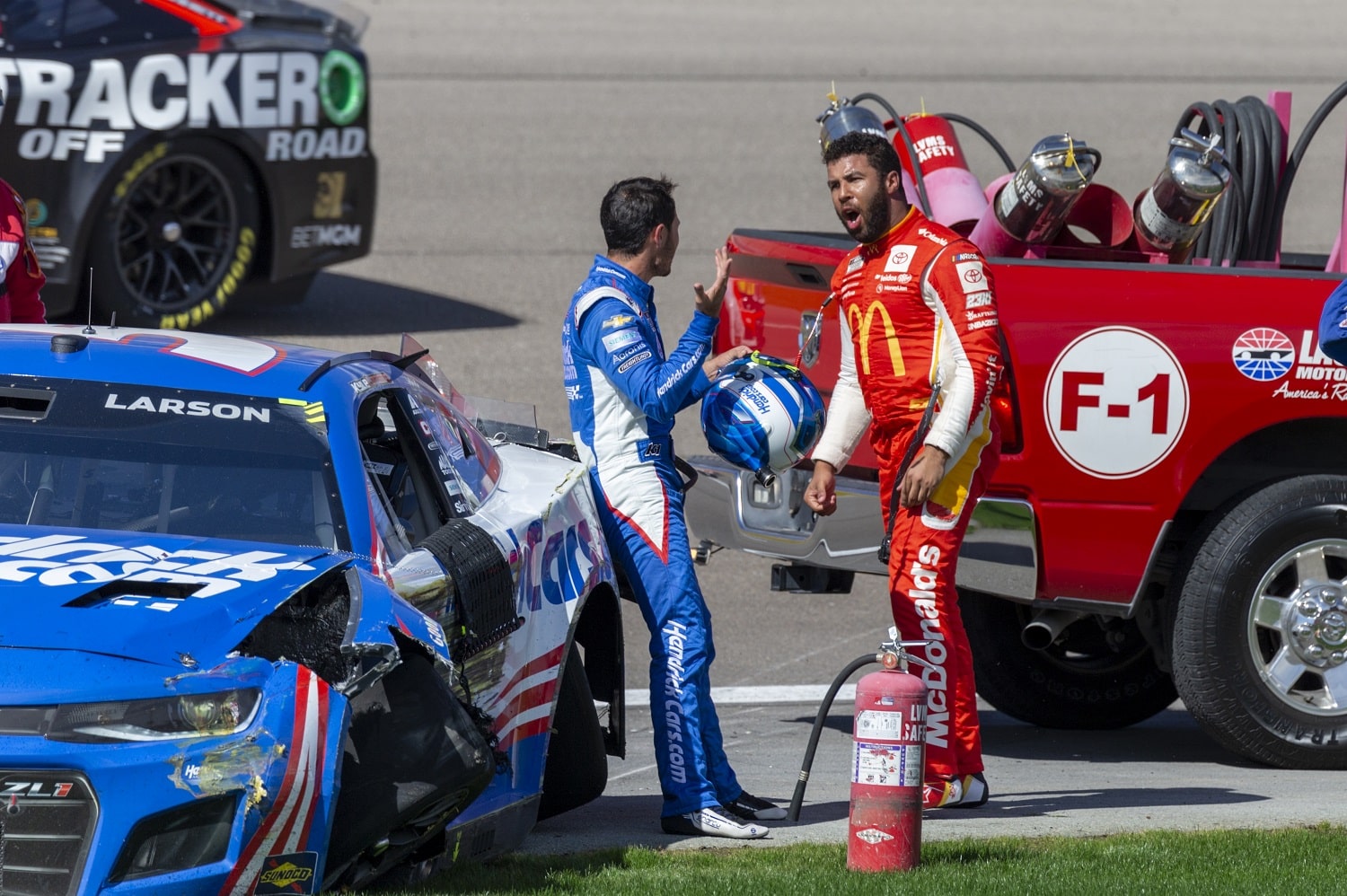 NASCAR Mailbag: Crew Chiefs Should Be Demanding a Bubba Wallace Brand of Justice
Bubba Wallace got a quarter of the punishment for ramming Kyle Larson's car that crew chiefs get for a wheel coming loose on a Cup Series car.
Christopher Bell is one of my favorite Cup Series drivers, so I overreacted after the crash and wanted Bubba Wallace suspended for a year. After calming down for a day, I figured a fine and the usual points penalty would cover it. Then I remembered the penalty for crew chiefs when a wheel falls off, and I wanted Bubba banned for life. Do you follow me? (From R.S. via Gmail)
I usually pare emails down for the sake of brevity, but I had to take a chainsaw to this novel, not that it was bad or boring. In fact, there some great observations. I just wanted to leave room for my response, and the boss threatens to give my paycheck a pass-through penalty when I go over 1,500 words in a column.
In all seriousness, NASCAR has solved one problem and created at least one more in the process. That's because officials let the frog in the frying pan dilemma continue for too long; episode after episode over recent years increased the heat so gradually that the proverbial frog became fried frog legs before anyone realized it.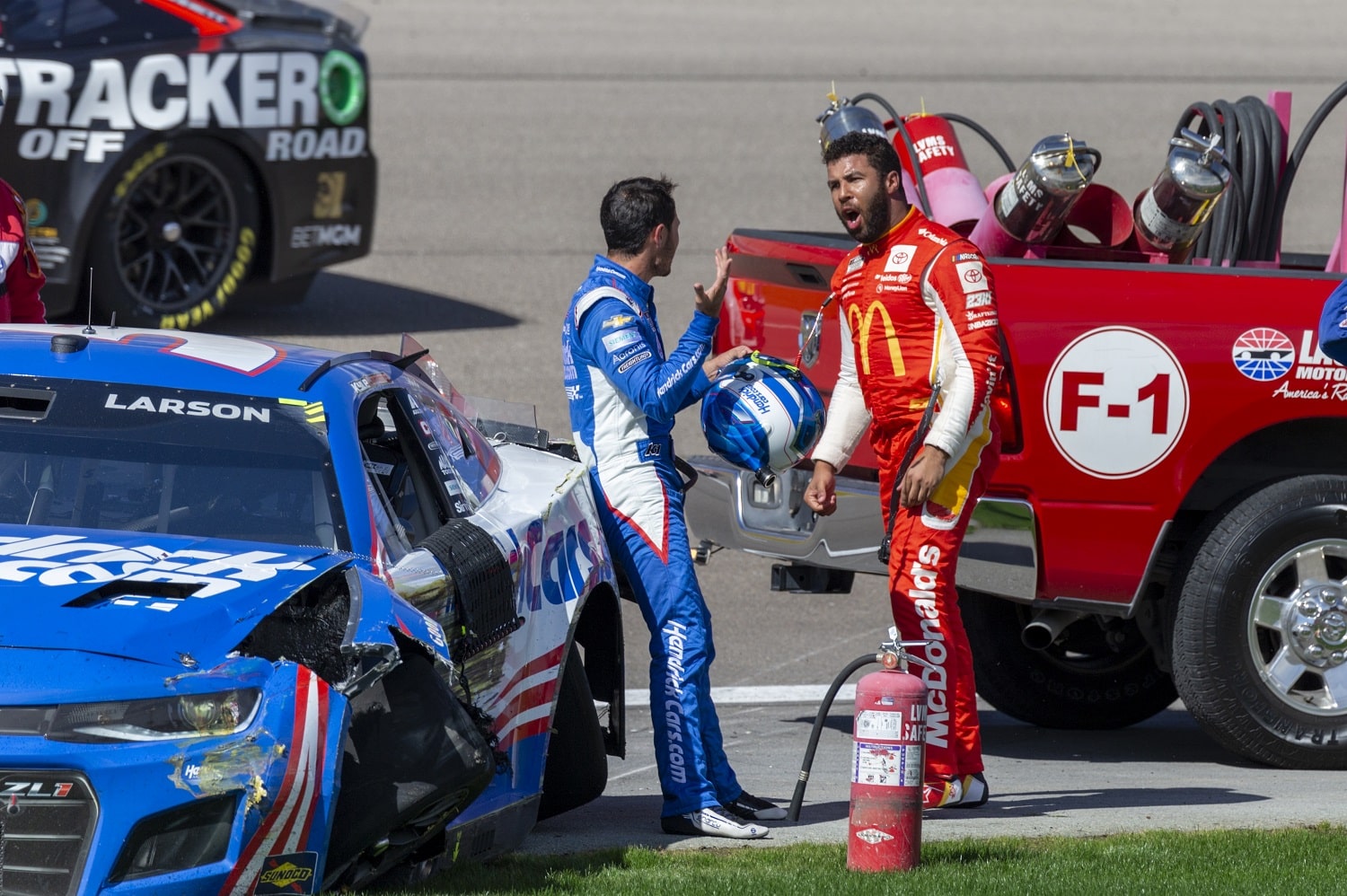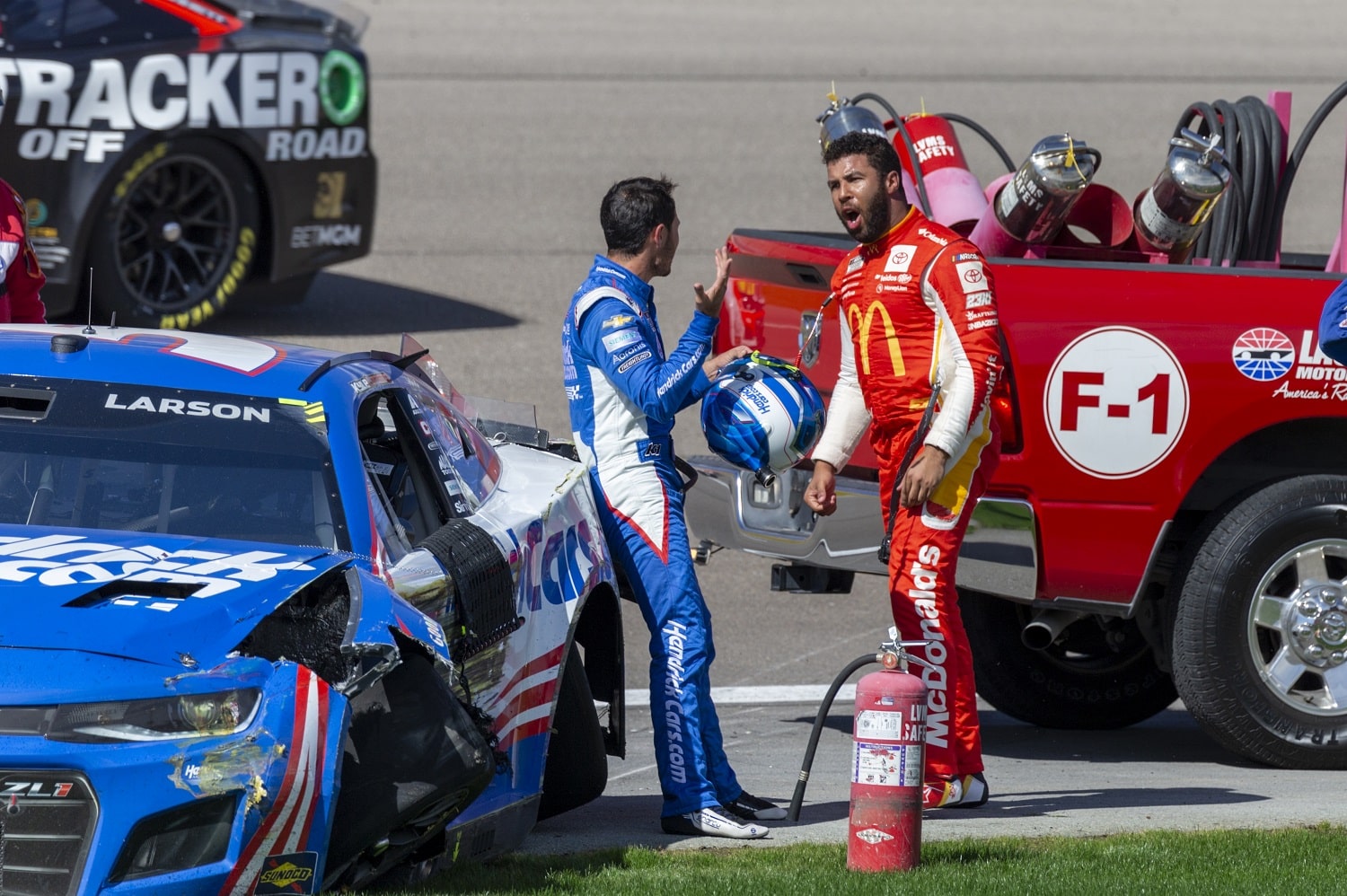 NASCAR could have and should have finally ended the escalations earlier this year when Noah Gragson took out a third of the Xfinity Series field at Road America by blatantly running Sage Karam off the road in an act of revenge. Sound familiar?
Gragson got away with a points penalty and a pint-sized fine because the Xfinity prize pool is about one-fifth of what the Cup series pays. Never mind that the damage he did easily ran into the high six figures. Had NASCAR parked Gragson, there's a decent chance Bubba Wallace wouldn't have indirectly taken out Christopher Bell in Las Vegas.
Now, of course, we have a new problem: Suspending Wallace for one race with no accompanying fine or points penalty – why wasn't probation tacked on? – highlights a disparity in penalties. I've lost count, but we must be up to 20 crew chiefs who've been hit with four-race suspensions over loose wheels this season.
That's more than half the crew chiefs on full-time cars in the Cup Series hit with month-long suspensions triggered primarily by NASCAR's inability to design a Next Gen car that could compete on something even marginally resembling "stock" tires.
NASCAR will invest substantial resources in the coming months planning its 2023 Chicago street race. Perhaps sometime between now and Daytona, the top executives can carve out a couple of days to reconsider and right-size their penalties. I don't know whether that means Wallace's actions should merit a 10-race suspension or if crew chiefs should get off with no more than a $5,000 fine. But the disciplinary rubric in place right now no longer makes sense.
Gene Haas wants to keep Cole Custer because Cole Custer's daddy, Joe, is co-president and COO of SHR. Tony Stewart should quit SHR. They just put big bucks into F1 racing, and F1 just doesn't fly in this country – only two drivers ever win, so why waste our time? (From L.R. at Sonic.net)
Actually, only one driver (Max Verstappen) wins, but I digress …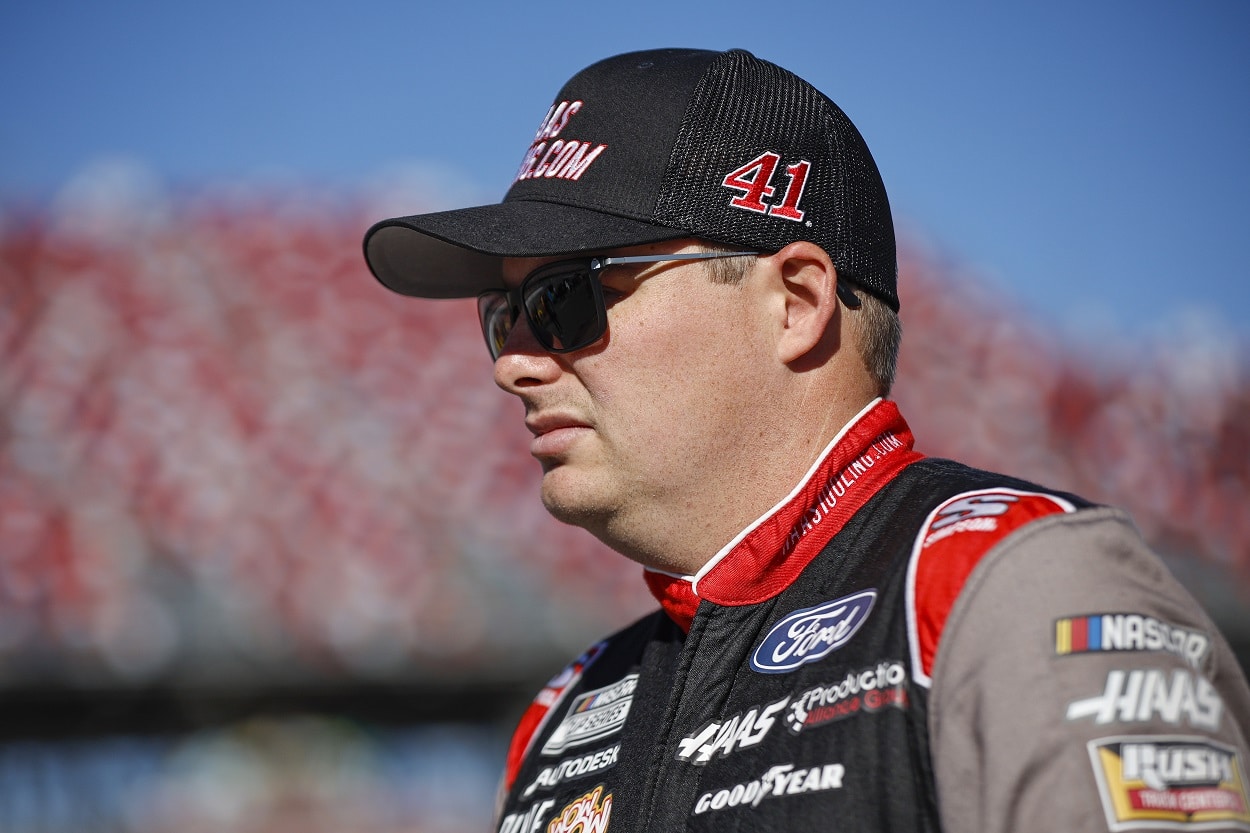 The Haas team revealed a deal this week in which MoneyGram will be the Formula 1 team's primary sponsor for the next three seasons. The number being thrown around is $40 million per year, which is in line for even bottom-rung F1 teams while still dwarfing the biggest NASCAR deals. (When Mars, Inc., bailed on Kyle Busch and Joe Gibbs Racing, the candymaker blew a $20 million to $25 million hole in the JGR budget, according to reliable sources.)
Gene Haas has his hands full operating teams in two major circuits, but others multi-task just fine along similar lines. There's no reason Haas can't continue calling the shots, though Stewart likely has the wherewithal to buy him out.
In fact, I do expect Stewart to make a move in that direction eventually. But a disagreement over the relative merits of Cole Custer vs. Ryan Preece certainly won't be the impetus.
Got a question or observation about racing? Sportscasting's John Moriello does a mailbag column each Friday. Write to him at [email protected].Have thoughts on this topic? Keep the conversation rolling in our comments section below.