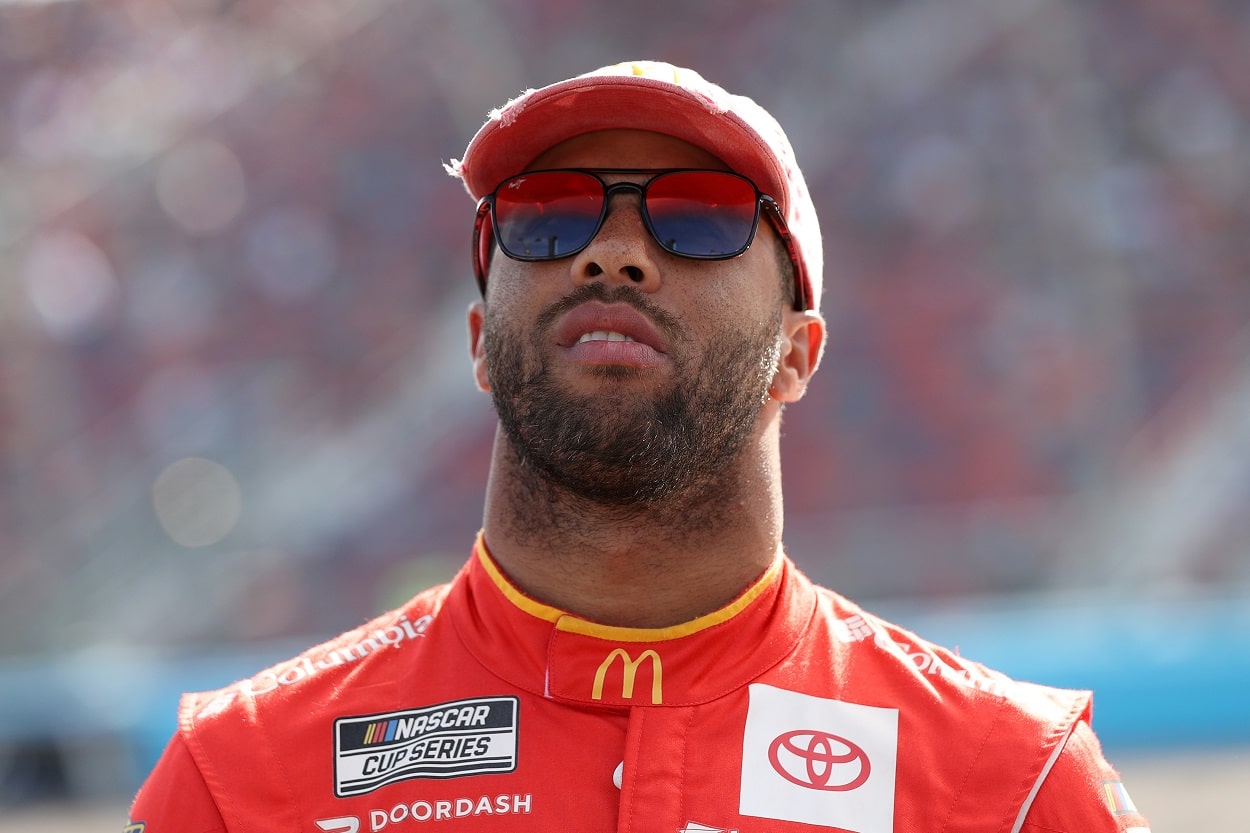 NASCAR Cup Series: Which 1-Win Driver From 2022 Has the Best Shot at Multiple Victories in 2023?
A look at which one-win drivers can take multiple NASCAR Cup Series races in 2023.
The NASCAR Cup Series had 10 drivers win a single race in 2022 among its record-tying 17 different winners, and part of the intrigue for the upcoming season could be which of those drivers can go from one-win wonders to multiple-win headliners.
The group of single-win drivers included highly decorated veterans such as Kyle Busch and newcomers such as Chase Briscoe and Austin Cindric, with drivers at several stages in between. The only driver who is sure not to win a Cup Series race next year is Kurt Busch, who retired at the end of last season.
Let's take a look at who could break out of that group in 2023.
Kyle Busch
Kyle Busch might seem like an easy favorite. But his move from Toyota's Joe Gibbs Racing to Chevrolet's Richard Childress Racing leaves open the possibility of struggles as he adjusts to a new team and new manufacturer. The 37-year-old has also won only one race in two of his last three seasons.
Alex Bowman
Alex Bowman also won early in the 2022 season with his victory at Las Vegas Motor Speedway. He slumped through the middle of the season but began the playoffs with a 10th- and a fourth-place finish. A crash in the opening race of the Round of 12 left him with a head injury and kept him out of the No. 48 car until the season finale at Phoenix.
Bowman has already proven he can win several races after a four-win campaign in 2021. He should also be a threat to win multiple races while in a Hendrick Motorsports machine.
Chase Briscoe
Chase Briscoe started his second Cup Series season with his first career win four weeks into the year at Phoenix Raceway and parlayed that into a deep playoff run that nearly saw him reach the Championship 4. That experience, plus his ability to compete for wins at road courses, could increase his victory total in 2023.
Bubba Wallace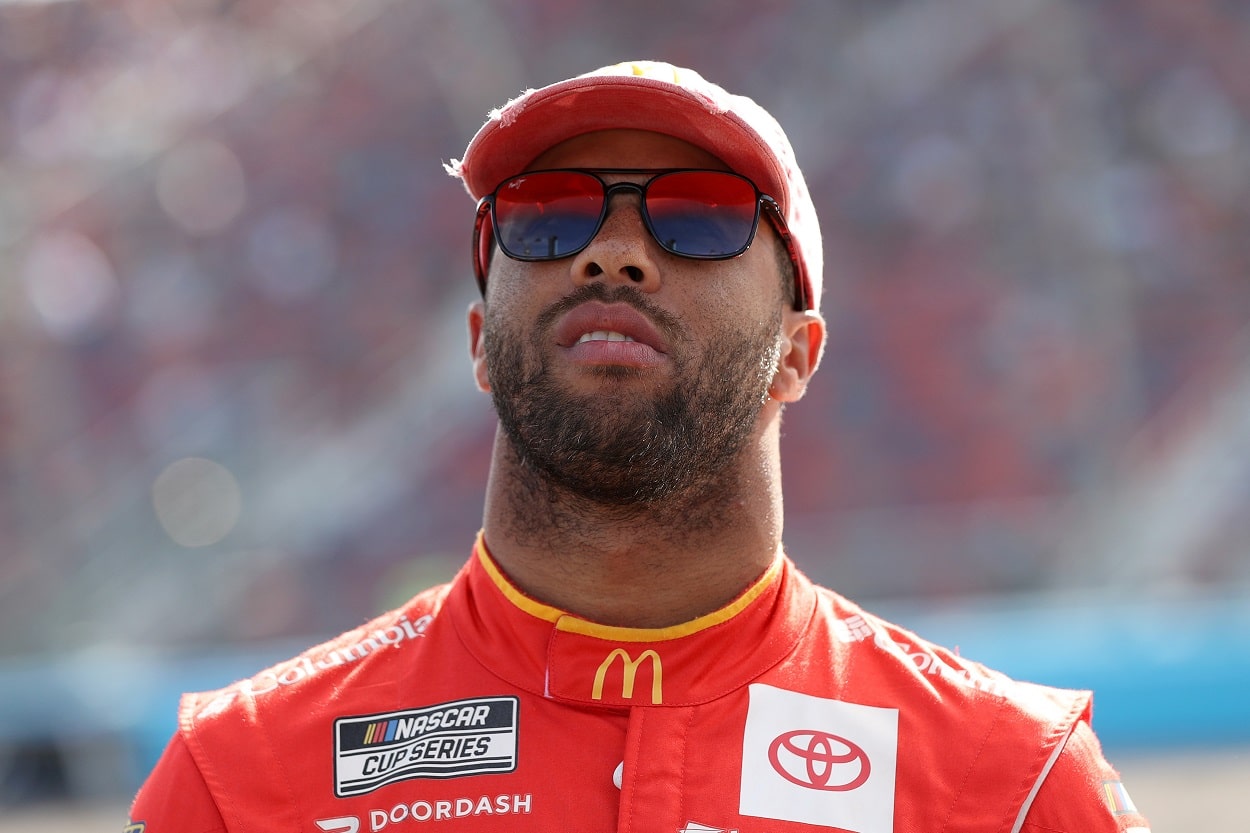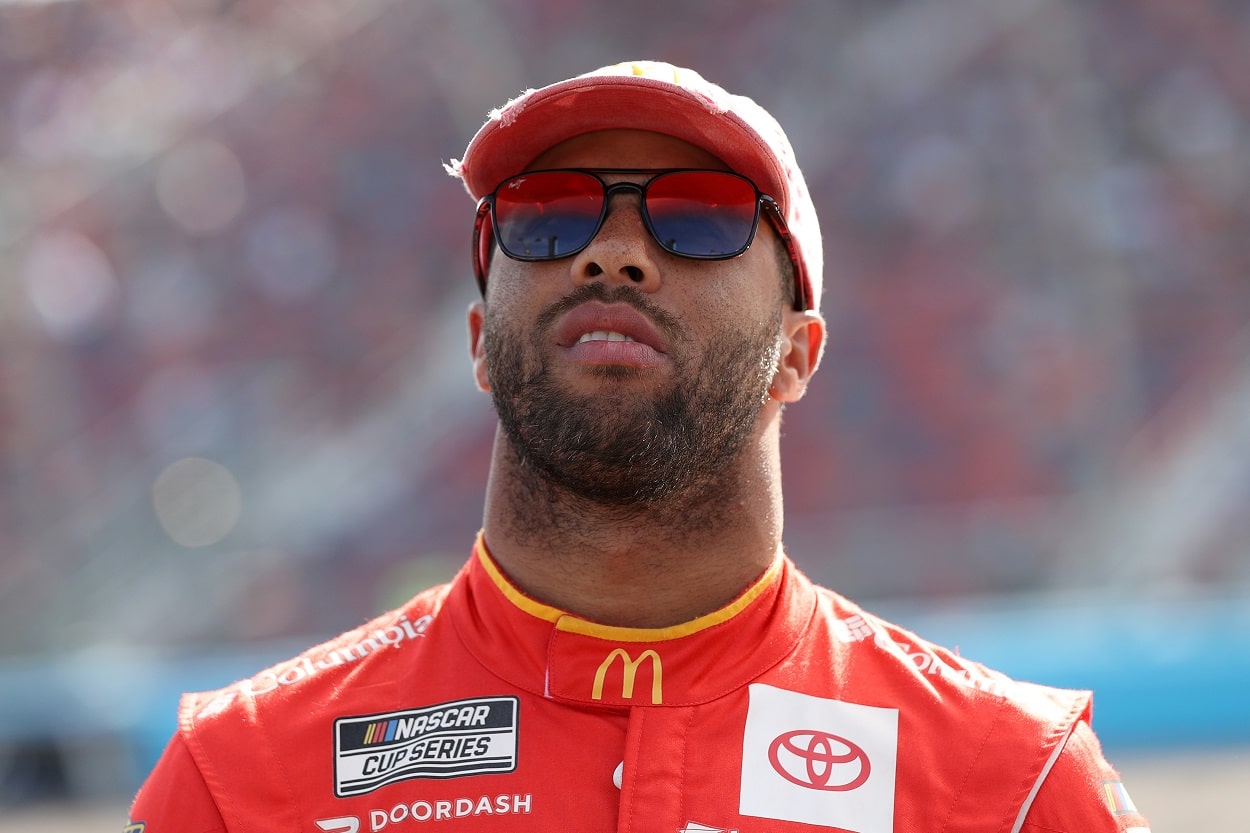 Bubba Wallace is perhaps a popular pick to reach Victory Lane more than once in 2023. He is headed into his third season with 23XI Racing and showed improvement in 2022, highlighted by his victory in the fall race at Kansas Speedway.
Wallace ran up front more often last year and set career highs with five top-fives and 10 top-10s. He should have a real chance to turn more of those top finishes into victories next season.
Erik Jones
Erik Jones returned to Victory Lane for the first time in three years with his second career Southern 500 victory at Darlington Raceway. It was also his first win with Petty GMS Racing, which was in its first year of operation. A second season with the same No. 43 team and an organization that is intent on growing could prove fruitful and give Jones the first multi-win season of his career.
Chris Buescher
Chris Buescher is another driver who broke a long winless drought in 2022. He won the September night race at Bristol Motor Speedway for his second career win and first since 2016. His victory coincided with notable progress for RFK Racing, which got a reset before the season when 2012 Cup Series champion Brad Keselowski joined the ownership group and took over the No. 6 ride.
Continued growth for the organization could turn Buescher into more than a surprise winner in the new season.
Austin Dillon
Austin Dillon triumphed in the regular-season finale at Daytona International Speedway to sneak his way into the 16-driver playoff field in 2022. It was Dillon's fourth career win, but he has yet to produce more than one victory in a single season, although he has won a race in four of the last six years.
Perhaps gaining Busch as a teammate will help raise the entire organization and take Dillon's career to heights previously not seen by the grandson of team owner Richard Childress.
Daniel Suarez
Daniel Suarez notched his first career win in June on the Sonoma Raceway road course in his sixth season in the Cup Series. Trackhouse Racing was the surprise organization of 2022, with Suarez's teammate Ross Chastain winning two races and finishing second in the championship standings. Suarez should at least be in contention for more wins this coming season with six more road courses on the 2023 schedule.
Austin Cindric
Austin Cindric shocked the NASCAR world with a win in the 2022 season-opening Daytona 500. He managed four other top-five finishes, including a second-place run at the Indianapolis Motor Speedway road course. He might have to circle the six superspeedway races and six road-course events to increase his win total in 2023.
The potential for multiple wins exists for each driver in this group, but it is unlikely all of them will see more success this year. However, the progress of those who do might become some of the predominant storylines of the 2023 season.