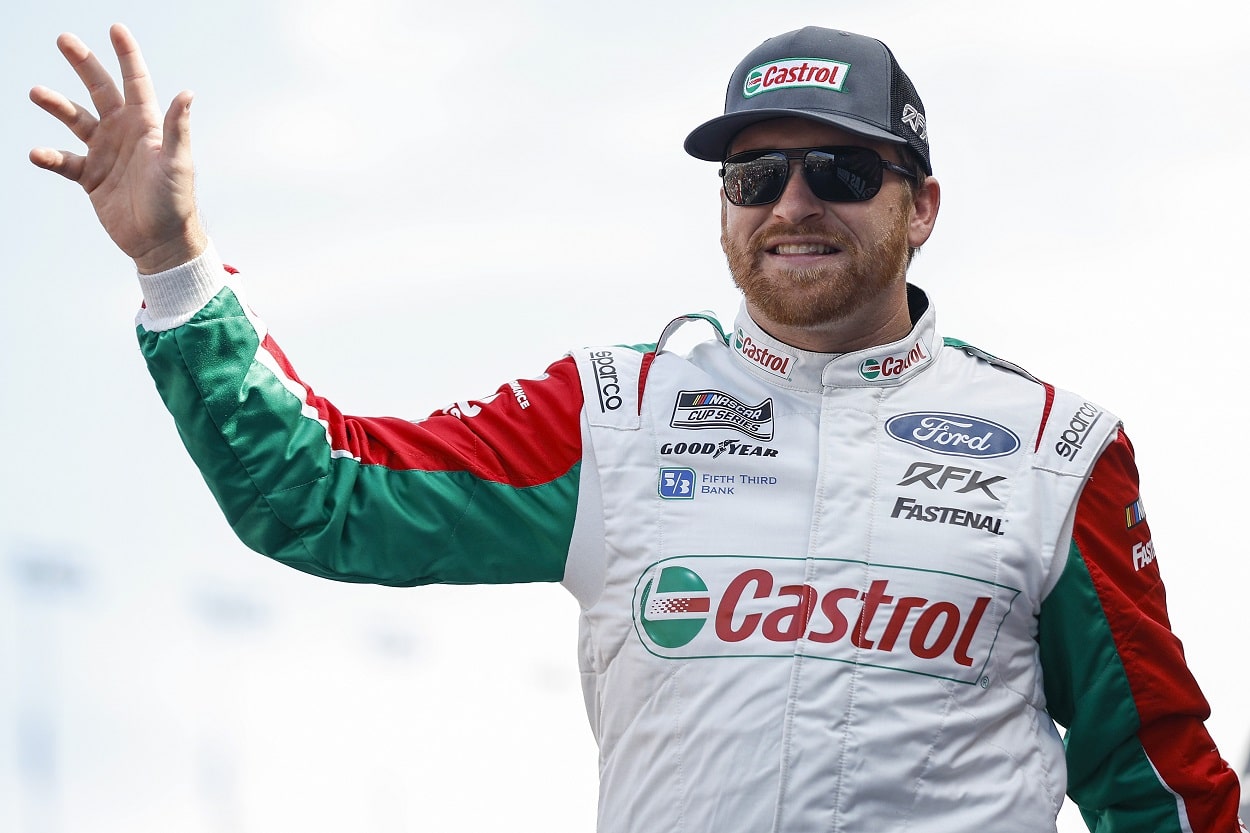 Why Chris Buescher Could Be a True Contender in the NASCAR Cup Series in 2023
Chris Buescher is in good position to build on his 2022 progress in the NASCAR Cup Series.
Chris Buescher had a career-best season in 2022 in many respects. And he should be in prime position to build on that year with a season in which he becomes a legitimate contender in the NASCAR Playoffs field.
His second career Cup Series victory in the night race at Bristol Motor Speedway in September was the breakthrough Buescher had waited on for the better part of a decade.
Chris Buescher started his career with small teams that struggled
The 30-year-old Texan has run seven seasons as a Cup Series driver after he won the Xfinity Series championship in 2015 for what was then Roush-Fenway Racing. He began his Cup Series career the following year with fellow Ford organization Front Row Motorsports in the No. 34 car.
Buescher took that car to Victory Lane at Pocono Raceway in only his 27th career Cup Series start. Unfortunately, that win carries the asterisk of being a race shortened because of dense fog at the track. Buescher's crew chief Bob Osborne kept him out on the final caution, and the race never returned to green-flag conditions.
The victory still gained Buescher entry into the playoffs despite having only one other top-10 finish and would have been 30th in the points standings without the playoff reset. He predictably was eliminated in the first round of the playoffs and finished last in the 16-driver postseason field.
He then moved to JTG Daugherty Racing in 2017 and stayed with that organization for three years, which were hardly better than his rookie campaign and did not include any wins. He managed 10 top-10s and a pair of top-fives, which both came in 2018 at Daytona International Speedway.
A return to RFR in 2020 proved beneficial in the sense that he doubled his previous career high of four top-10s with eight during the COVID-19 pandemic-interrupted season. Still, his 21st-place finish in the points standings was one spot worse than his final season with JTG Daugherty Racing.
Buescher's 2021 campaign was nearly identical, as he again had eight top-10s and finished 19th in the standings for an organization that had fallen from a five-car powerhouse in the mid-2000s to a two-car team that had not placed a driver in the top 10 in the points standings since Carl Edwards in 2014.
Buescher started to excel at revamped RFK Racing in 2022
Things began to change for the Jack Roush-owned operation in 2022, however. 2012 Cup Series champion Brad Keselowski joined the ownership group in the offseason and took over the seat in the No. 6 car. He brought a fresh vision, a new name, and some renewed hope to what is now Roush Fenway Keselowski Racing.
His initial season with the organization started incredibly well, as Keselowski and Buescher swept the 150-mile qualifying races for the Daytona 500.
Keselowski then struggled for much of the rest of the regular season, but Buescher showed some flashes of speed and started to run in the front half of the field more consistently.
Buescher won his first career pole award in May at Dover Motor Speedway, and he finished second in the June race at Sonoma Raceway after he missed the previous week's event at World Wide Technology Raceway near St. Louis because of a positive COVID-19 test.
He also ran third in August at Richmond Raceway and started to gain some attention as a driver who could join the record-setting number of different drivers who had visited Victory Lane during the regular season.
He ultimately fell short of that goal but did get his win in the third race of the playoffs at Bristol. He added a sixth-place finish three weeks later at the Charlotte Roval and finished with five top-15 finishes in the final 10 races.
Buescher will need more than top-15 runs to be a strong contender next season, but he should have several reasons to be optimistic.
The Next Gen car and better resources at RFK Racing should continue to help Buescher in 2023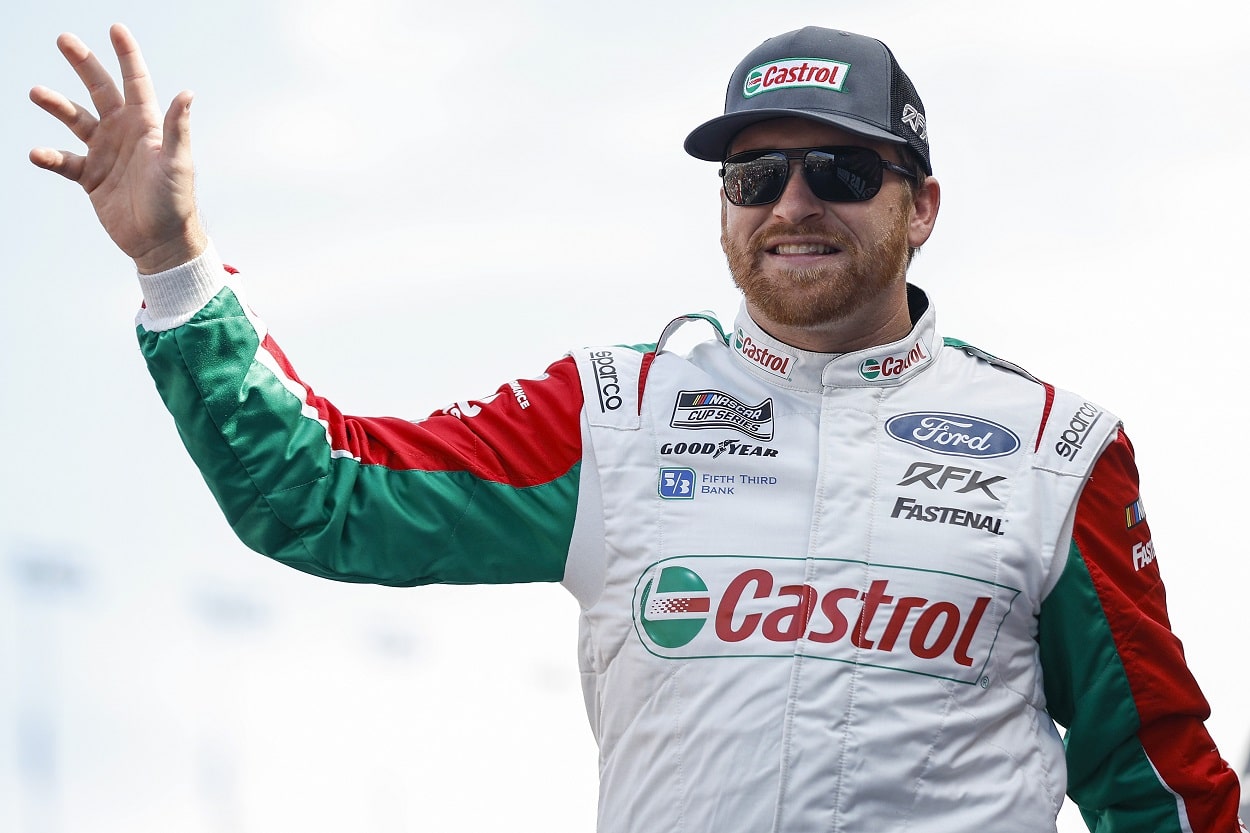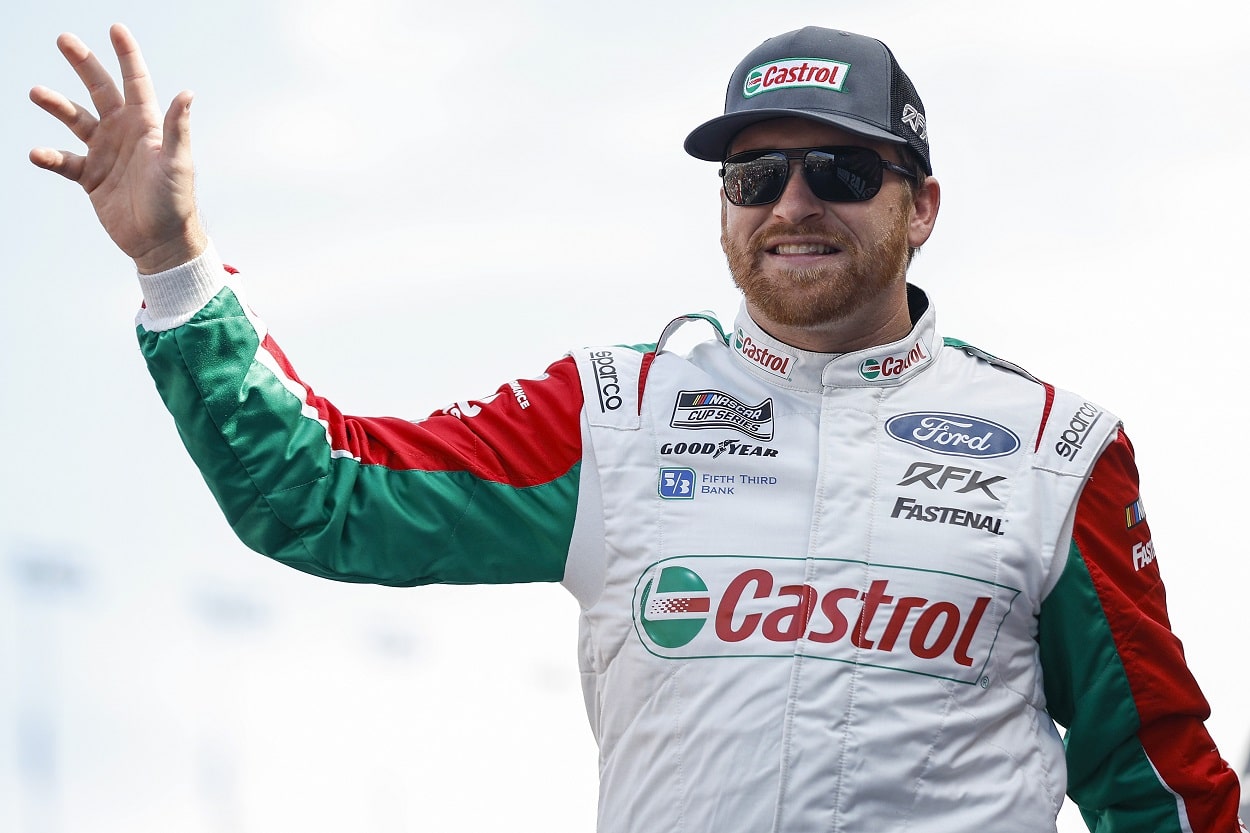 The Next Gen car model NASCAR introduced in 2022 helped expand the parity in the Cup Series, which allowed smaller teams and rebuilding organizations such as RFK Racing to be more competitive.
Buescher should also benefit from the momentum RFK Racing built throughout last season. The organization now has a more solid foundation to build from, and multiple race wins should start to become the expectation instead of a distant hope.
The 16-driver playoff field will likely be difficult to crack in 2023 if there are a lot of different winners again, but Buescher has several tracks where he could pin his hopes on a win to get him qualified for the postseason.
He ranks second among active full-time drivers since 2019 with a 12.0 average finish on road courses. The 2023 Cup Series schedule includes five road-course races in the regular season, so Buescher will have plenty of opportunities at what has become his best type of race track.
After years as an afterthought in the Cup Series, Chris Buescher finally has his opportunity to become a frontrunner.