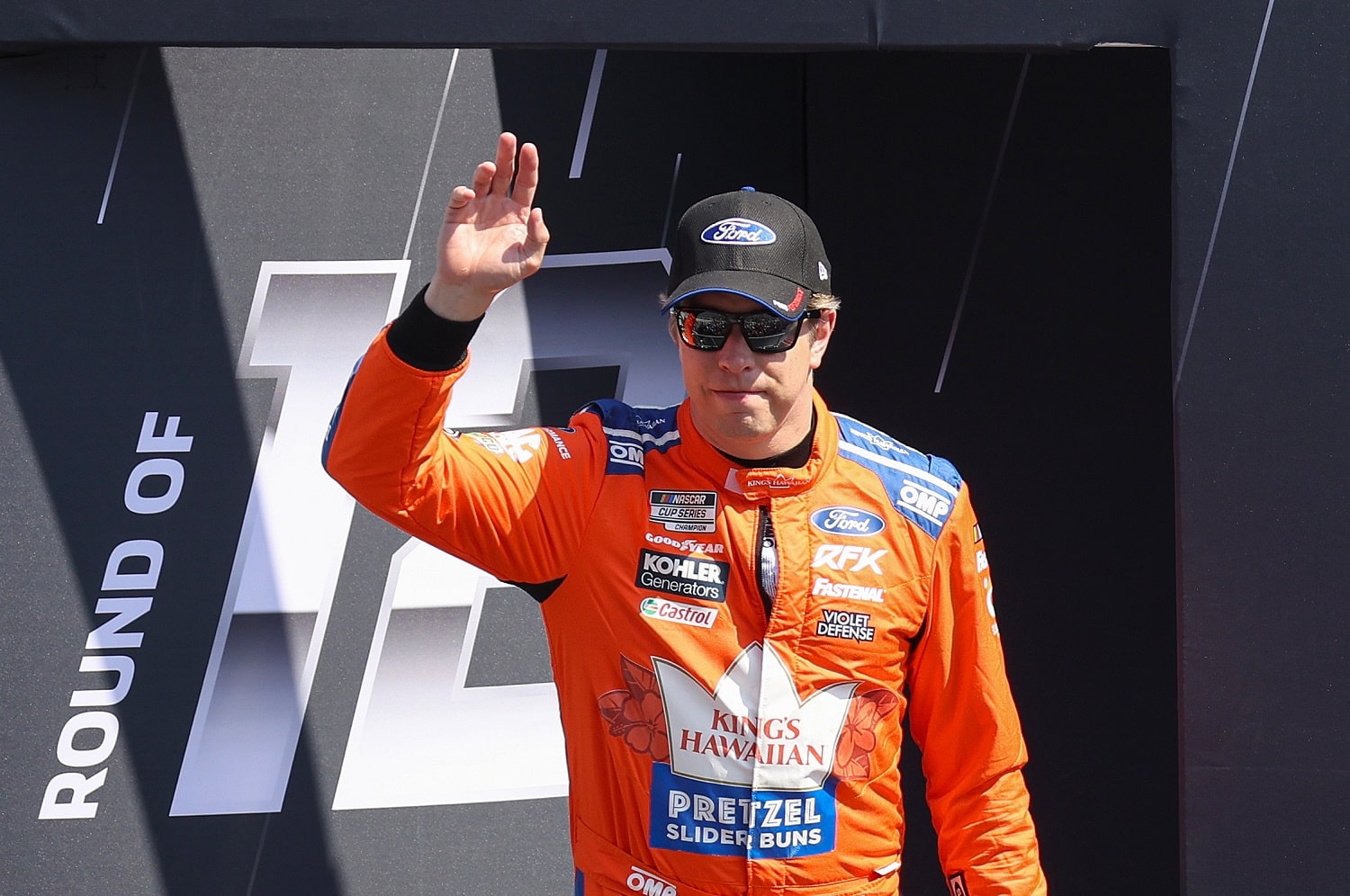 Chris Buescher's Win Revealed How the Wheels Are Turning in Brad Keselowski's Head
Brad Keselowski has big plans for RFK Racing but explaining late summer that there is a slow, logical process to follow in order to get there.
We're done lamenting what a disappointing season Brad Keselowski had in his debut as an owner/driver at Roush Fenway Keselowski Racing. Teasing us by kicking off an RFK sweep of the Bluegreen Vacations Duels during Speedweeks created expectations that the Next Gen car soon squelched.
What we did get from Keselowski in 2022 was insight into where he wants to take Jack Roush's NASCAR legacy and what the roadmap looks like for arriving there.
Chris Buescher scored RFK Racing's only victory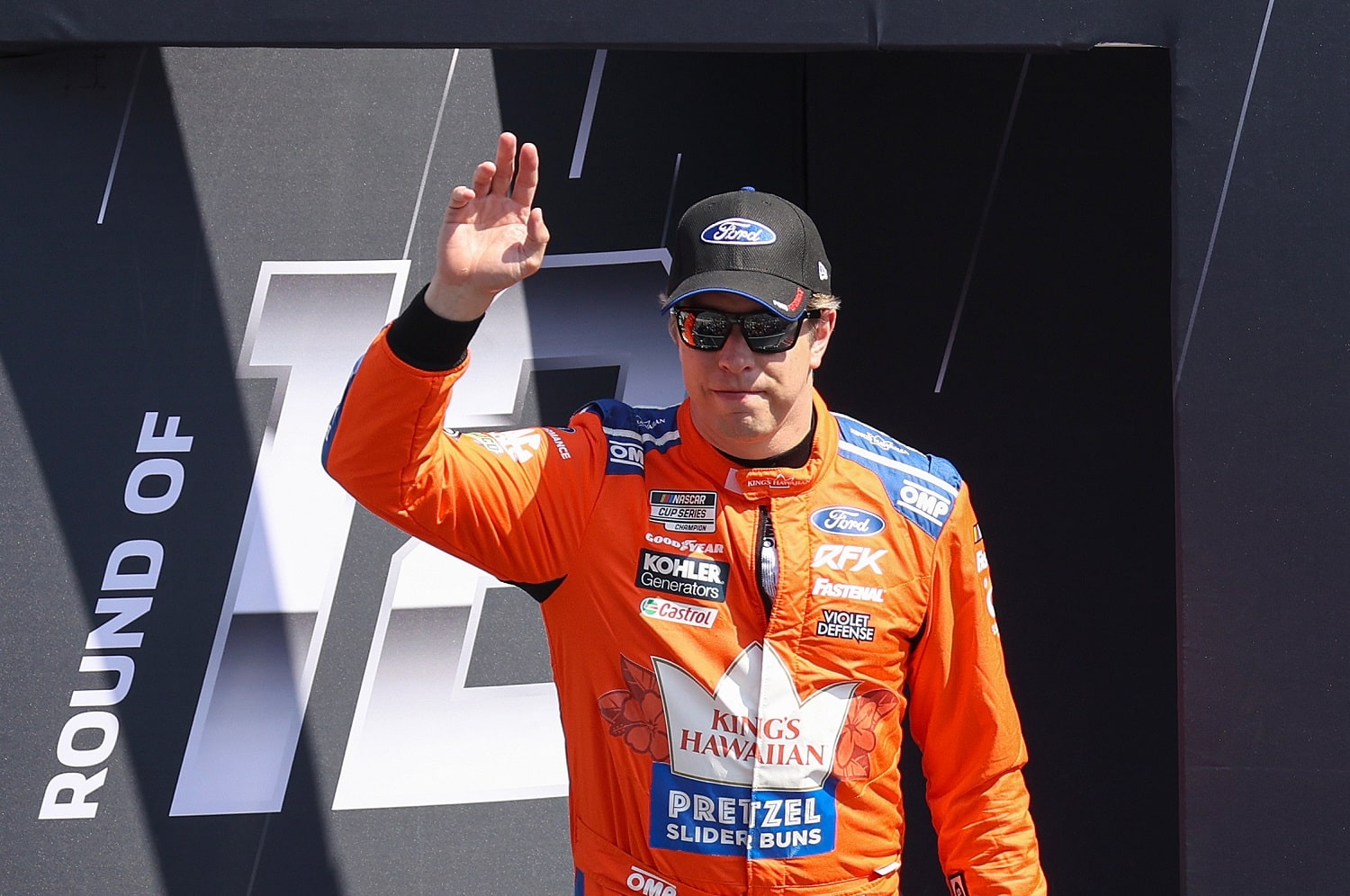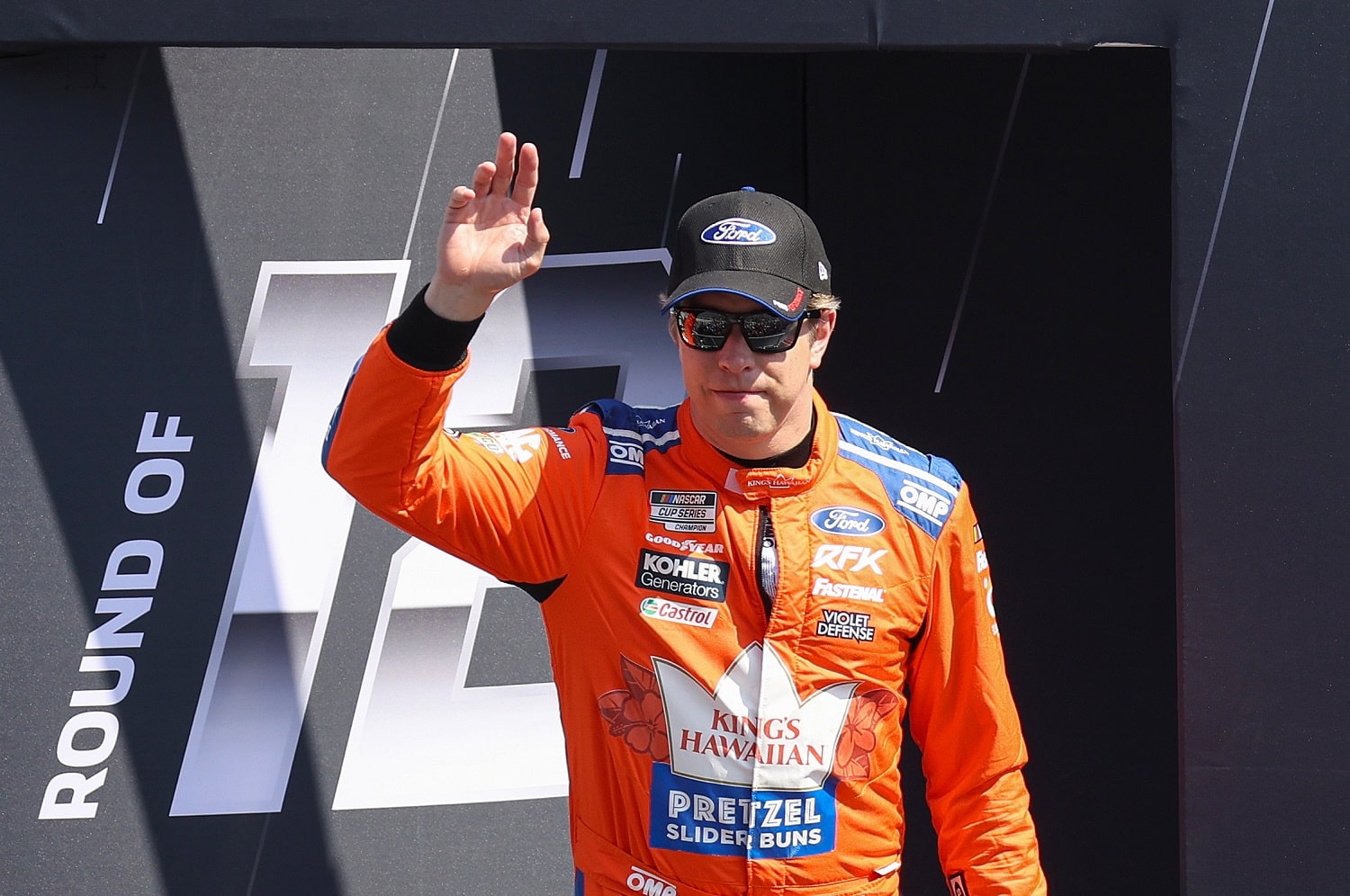 Chris Buescher's long absence from Victory Lane ended in mid-September at the Bristol playoff race. Though he slipped two notches from a year ago to finish 21st in points, Buescher did set a career high with 10 top-10 results.
With Brad Keselowski saddled with a 100-point penalty almost right out of the gate and then settling for an abysmal six top-10 finishes, the Ford team had to write off the 2022 Cup Series season, aside from Buescher's big day, as a learning experience in the new car.
That shouldn't be confused with some sort of plunge to new depths. After all, Carl Edwards in 2014 was the last Roush Fenway driver to crack the top 10 in points. So, this team can slip further, though Keselowski isn't likely to let that happen.
Brad Keselowski explained the goal after Chris Buescher won
Winning may be the goal each week in the NASCAR Cup Series, but it doesn't solve everything. Alex Bowman and Kyle Busch won a race apiece. Kevin Harwick won twice. Ask them what they think of their just-completed seasons.
Brad Keselowski used the occasion of Chris Buescher's victory at Bristol to speak about the process ahead and how what his RFK Racing teammate did was one step down a long, ambitious road. In short, Keselowski wants to join the ranks of Hendrick Motorsports and Joe Gibbs Racing by returning the former Roush Fenway Racing to a four-car team.
"Before you can get to a four-car team, you've got to get to a three-car team. Before you can get to a three-car team, you have to be relevant as a two-car team," Keselowski told reporters that night in Bristol. "So, for us, relevancy is winning races – multiple races a year with both of your cars – and competing for playoffs.
There are other considerations, namely acquiring more charters, bringing sponsors aboard, and identifying candidates to drive. In the interim, it's nice knowing that the team has ambitions after a long retrenchment.
Roush Fenway has been the incredible shrinking team
Jack Roush fielded his first NASCAR team when he backed Mark Martin in the 1988 Cup Series. Two seasons later, Martin recorded the first of his five heartbreaking second-place finishes in the standings, but the organization was off and running.
Roush added a second car in the top series in 1992, also forming an Xfinity Series team. He began a truck series operation in 1995 and committed full-time there the following season. By 2000, the year Greg Biffle won the truck series, Roush was fielding five full-time Cup Series cars and two in the Xfinity Series in addition to two trucks.
Fenway Sports Group's entry as a partner in 2007 didn't have an effect, but the Great Recession that followed two years later marked the start of the downsizing. Roush Fenway exited the truck series after 2009 in favor of adding resources to the top two series. However, the Xfinity team dropped to a single full-time driver in 2017 and folded after 2018.
Even the Cup Series team shriveled, first to three cars in 2012 and then two in 2017. RFK Racing's long relationship with Ford helps when it comes to R&D, but Biffle in 2012 was the last driver to finish in the top five in the season standings.
Brad Keselowski's first task is to get at least one Ford (but preferably both) back to the playoffs, which would be an incubator for future growth.
Got a question or observation about racing? Sportscasting's John Moriello does a mailbag column each Friday. Write to him at [email protected].