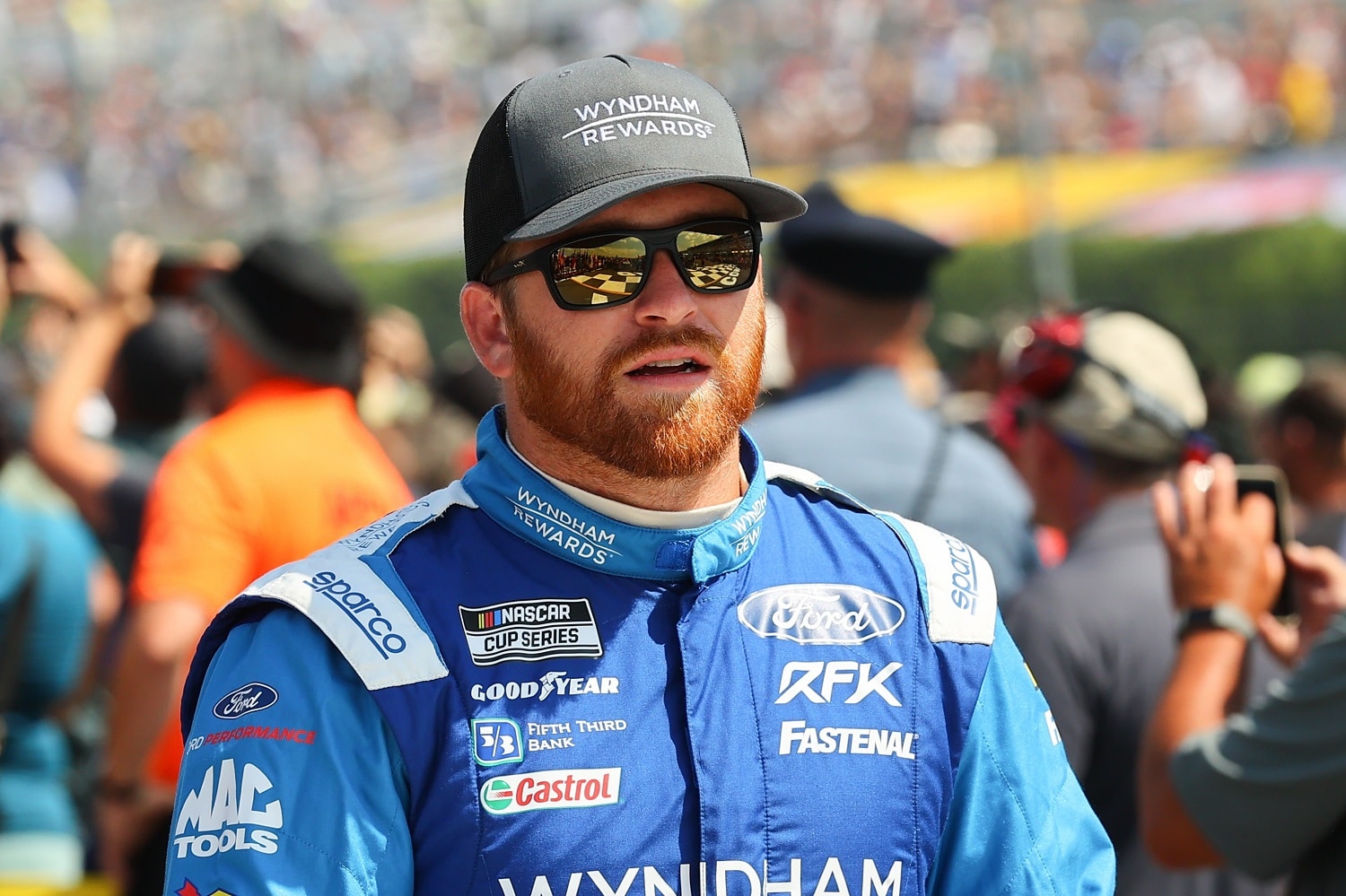 1 Non-Answer to an Important Question Sums up How Easygoing Chris Buescher Is
Chris Buescher and RFK Racing are on the rise, even if the driver is a bit fuzzy about his contract status.
Winning doesn't solve everything, but it comes close. Chris Buescher went to Bristol and gave Roush Fenway its first victory in a points race since rebranding to Roush Fenway Keselowski Racing in the offseason, and it was an incremental step toward making the organization relevant in NASCAR Cup Series racing again.
As the RFK Racing driver without an ownership stake, the victory was especially sweet for Buescher. There are still races to run this season, but he can feel good about what Year 2 of the new era can bring.
First, though, he needs to check to be sure has a contract for 2023. Buescher's answer this week regarding his status humorously left everyone, including the driver of the No. 17 Ford, befuddled.
Bristol was the breakthrough RFK Racing needed
Chris Buescher and Brad Keselowski won their races in the Bluegreen Vacation Duels at Speed Weeks, but that proved to be a false flag, albeit a checkered one. Once the real racing began, the Roush Fenway Keselowski Fords struggled.
After ninth place in the Daytona 500, Keselowski didn't show up in the top 10 again until the 16th race of the season. That doesn't label him a non-factor, but leading a total of 17 laps over a stretch of 27 races pretty much says it all.
Meanwhile, Buescher scored more than twice as many top-10 finishes as his teammate, but that's still only translated into 21st place in points. Along the way, he missed a race after testing positive for COVID-19, finished a race upside down, and had a car catch fire.
However, last weekend at Bristol ended the frustration as Buescher took the lead with 61 laps to go and became the third consecutive non-playoff driver to invade Victory Lane.
Keeping Chris Buescher was a priority for Brad Keselowski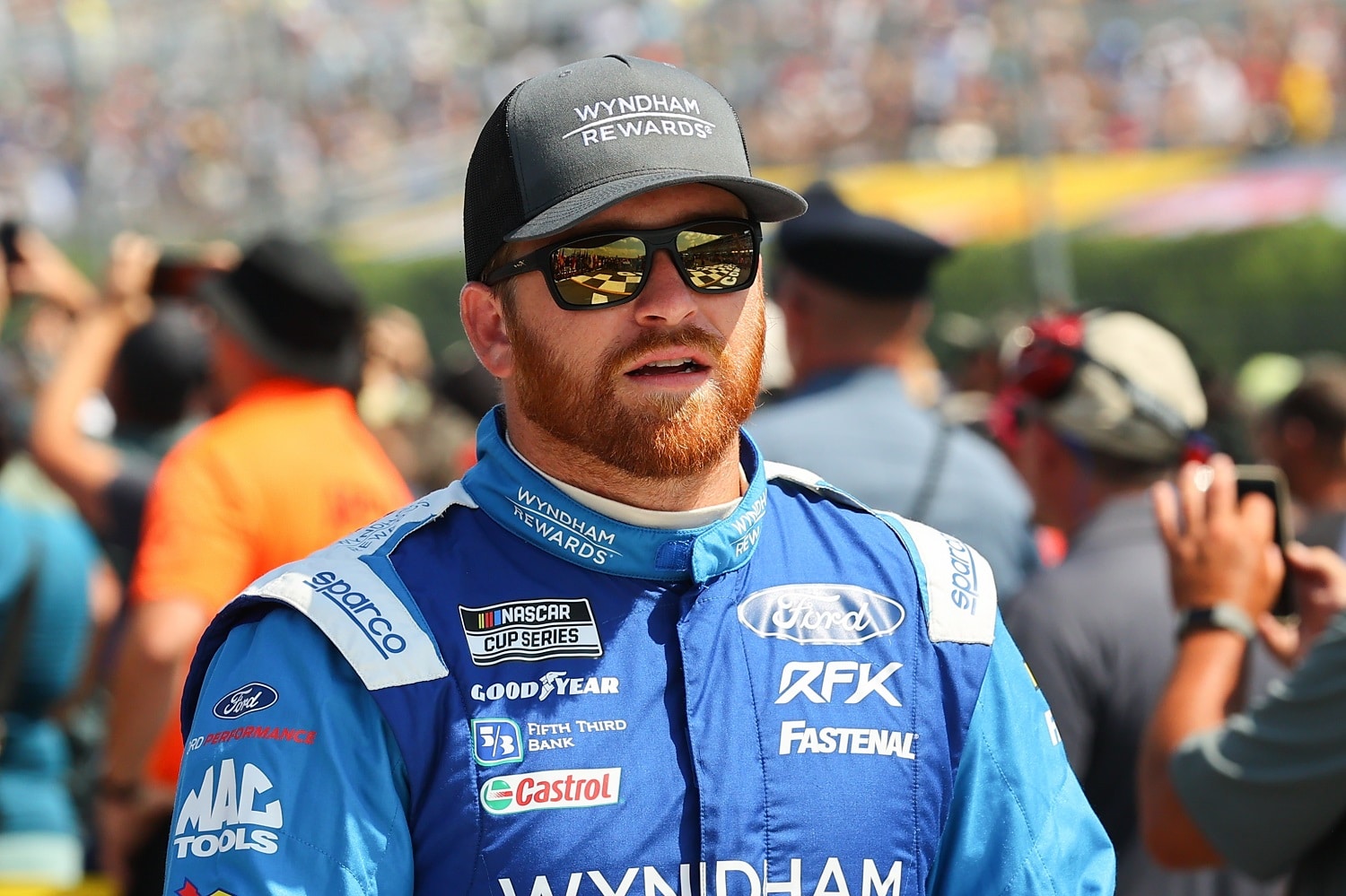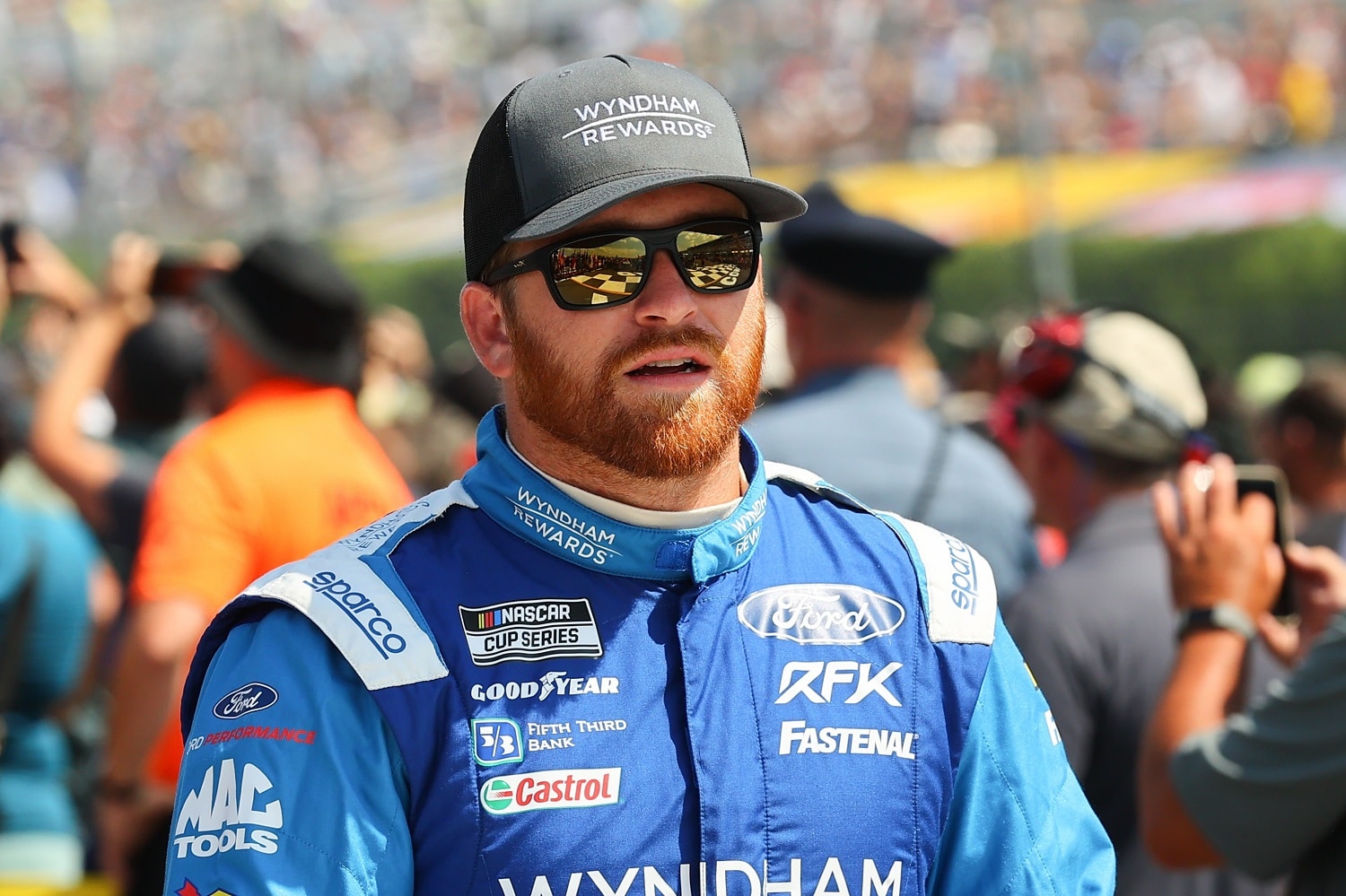 Three months into the 2021 NASCAR Cup Series season, Roush Fenway Racing announced contract extensions with both driver Chris Buescher and key sponsor Fastenal. Reports indicated the sponsorship extension was through 2024; the driver's deal was presumed to run through 2022.
Dynamics changed when Keselowski announced during the season that he was leaving Team Penske to race in 2022 for Roush Fenway Racing, which sold him a share of the team. Keselowski immediately took a major role in directing operations.
Keselowski said last week that one of his first moves at RFK was to offer Buescher a contract extension.
"I kind of felt like he was a hidden free-agent gem that wasn't being scouted properly and felt that way for a handful of years," Keselowski said.
The extension presumably gave Buescher job security through at least 2023. How far beyond that is anyone's guess. And that possibly includes Buescher.
Chris Buescher was flummoxed when asked about his status
Winning at Bristol last weekend made Chris Buescher a sought-after interview subject, and his contract came up as a topic. One reporter inquired as to whether he missed an opportunity to improve his competitive fortune by signing an extension with RFK Racing.
"I've got friends here that I've known over 10 years that I've watched have the absolute best days in racing and seen them go through the dip and be on the return side of that as well," Buescher said. "So, it gives me a little bit extra pride to know that we're working on bringing that upswing back."
The Bristol victory has put an additional bounce in Buescher's step.
"The people are here, the resources are here," he said. "And I think that we can win races and we can compete for championships here."
Naturally, a reporter wanted to know the extent of RFK's commitment to the driver. Asked about the length of his contract, though, Buescher was fuzzier than a Christmas sweater in the back of the closet. It spoke to how easygoing Buescher has become knowing he has security.
"I actually don't even know how to answer that," Buescher said, laughing. "I don't know. It's kind of embarrassing, what the extension years look like. But it was signed back at RFK when Brad came over on the ownership side and I signed up to go again. So, looking forward to finishing out this year strong but also being locked in for next year and being able to be ready to hit the ground running."
Like Sportscasting on Facebook. Follow us on Twitter @sportscasting19 and subscribe to our YouTube channel.
Got a question or observation about racing? Sportscasting's John Moriello does a mailbag column each Friday. Write to him at [email protected].