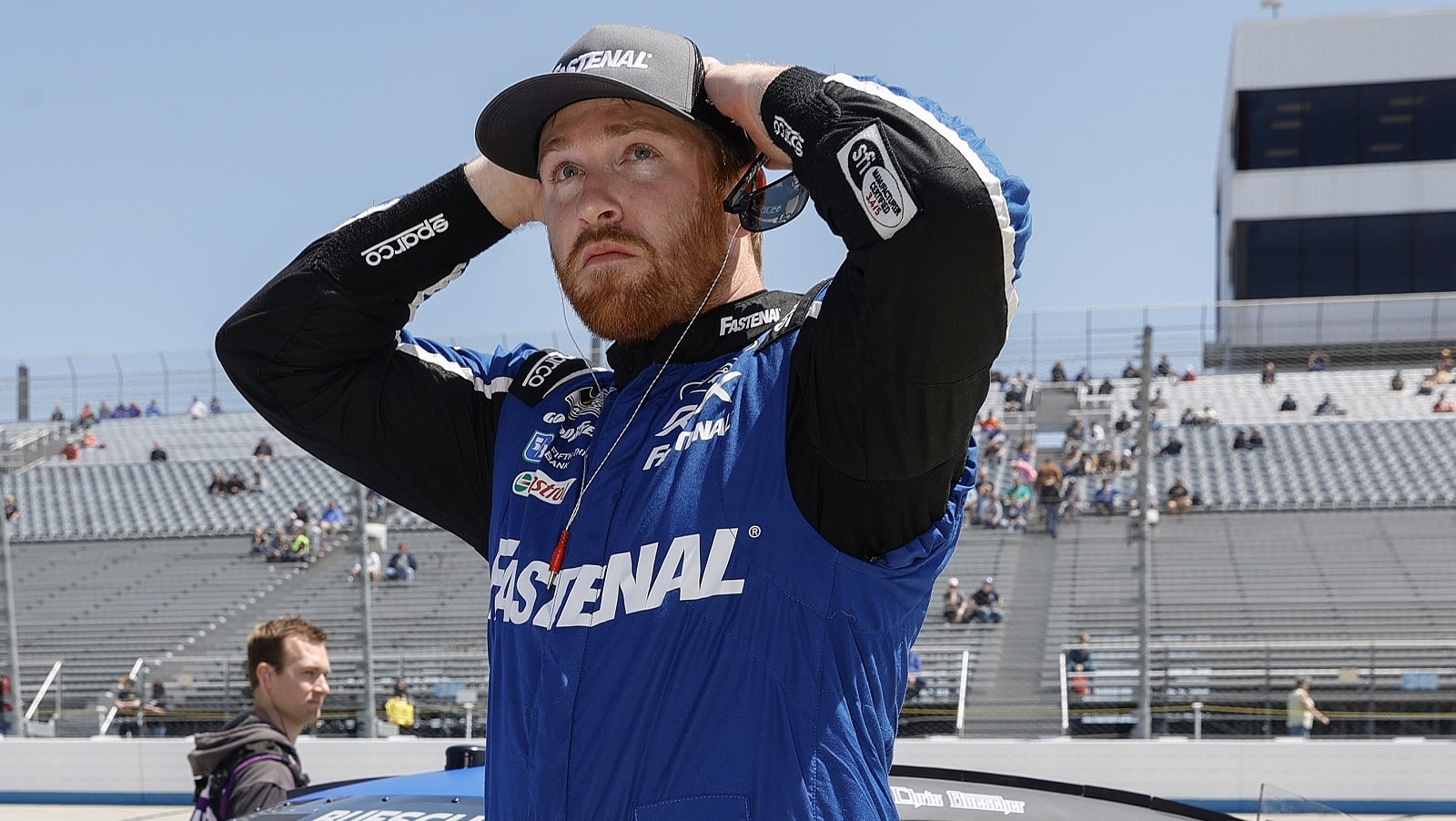 Chris Buescher Is So Close to Making Highlight Reels for the Right Reason
Chris Buescher has finished in the top 10 on his last three road courses and will try to win his way into the playoffs at Watkins Glen.
Oscar Wilde suggested the only thing worse than being talked about is not being talked about. Chris Buescher would beg to differ. If the choice is be noticed for landing upside down in one race and then having your car catch fire in another or not being noticed at all, Buescher would vote for obscurity with all the enthusiasm fans had for voting for Dale Earnhardt Jr. as their favorite driver all those years.
"We're making highlight reels for all the wrong reasons," Buescher noted Sunday after finishing an uneventful (thankfully) third in the NASCAR Cup Series race at Richmond Raceway.
We could be counting down to next Sunday at Watkins Glen as the day that changes.
Chris Buescher can still squeeze into the NASCAR Cup Series playoffs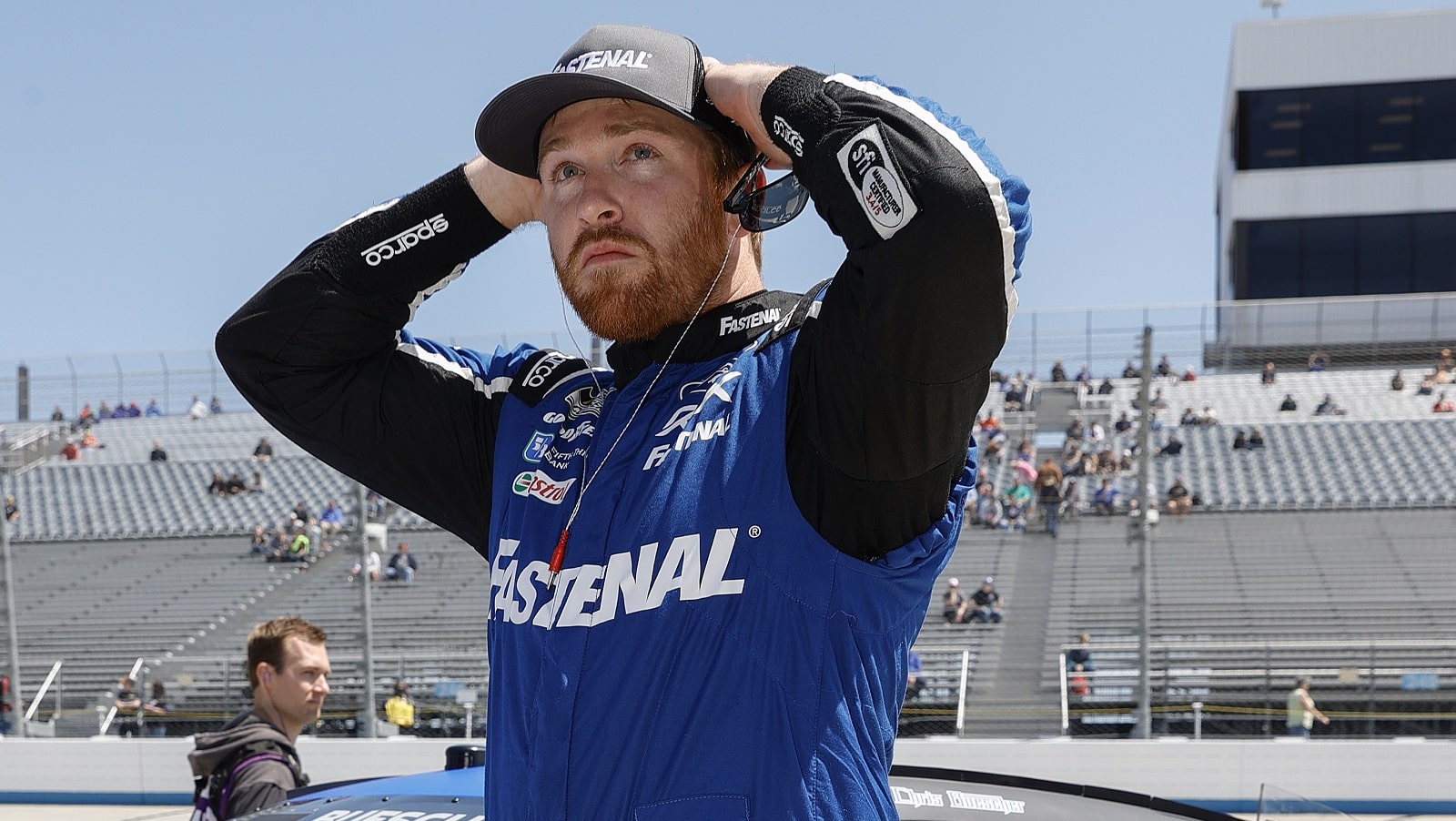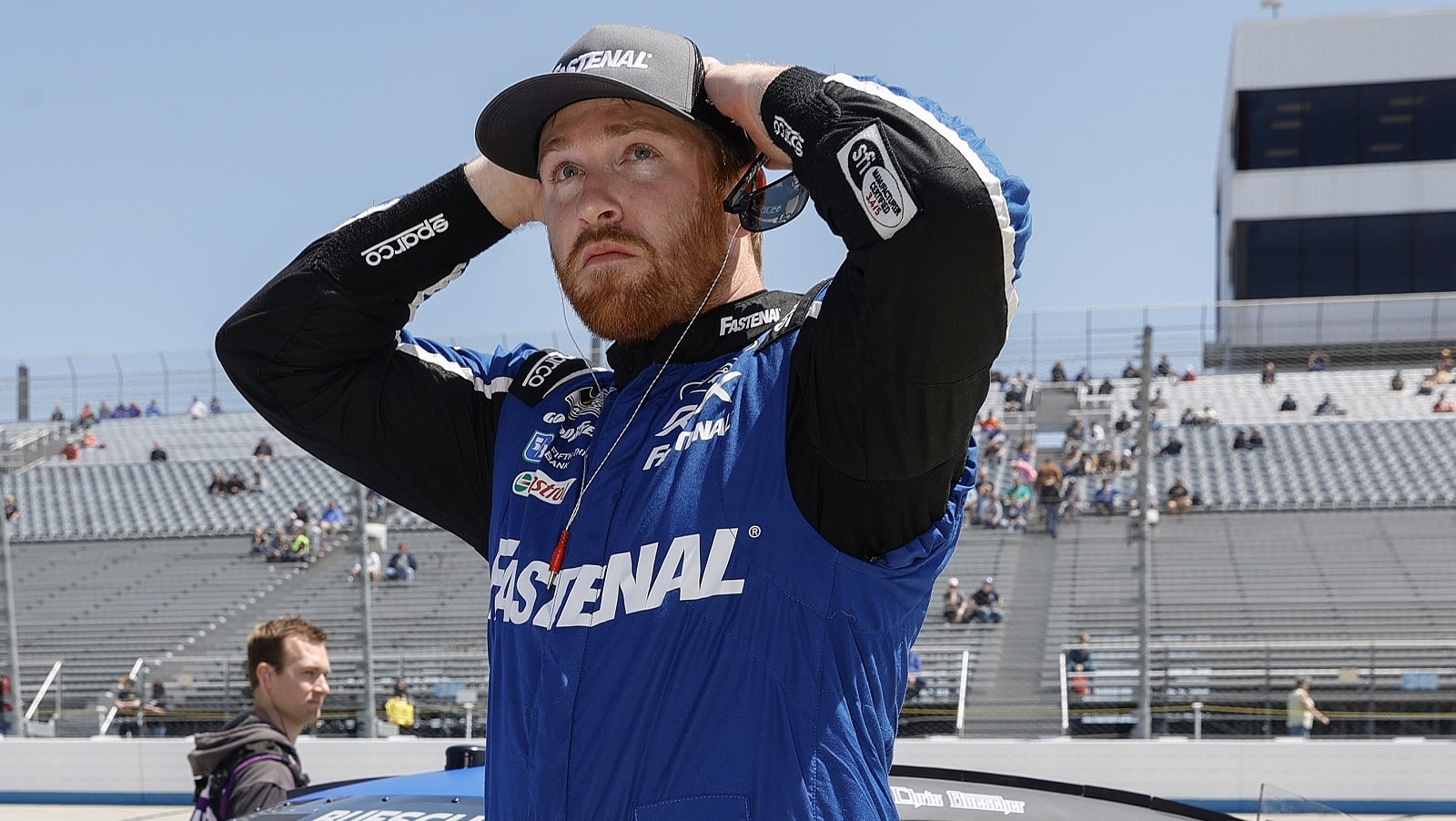 You can't settle for noting he is 22nd in points and owns one win in 245 starts and think you know all about Chris Buescher. The numbers tell a fib or two. In a year in which Roush Fenway Keselowski Racing was late in figuring out the Next Gen car, Buescher is still nearly certain to establish career highs for finishes in the top five and top 10.
More importantly, he's a threat to win on Sunday at Watkins Glen in the penultimate regular-season race. A victory there would make him about 98% certain of qualifying for the NASCAR Cup Series playoffs.
In his last three times out on road courses, Buescher finished second at Sonoma, sixth at Road American, and 10th at Indianapolis. His best finish at Watkins Glen has been 11th in 2017, but Buescher is both riding momentum from Richmond and will arrive in nothing-to-lose mode.
It's been an eventful season for Chris Buescher
Even casual viewers haven't been able to miss Chris Buescher and the No. 17 Ford this season in the NASCAR Cup Series. Late in the Coca-Cola 600 at Charlotte Motor Speedway, he became the first driver to roll a Next Gen car. It started when Daniel Suarez sent Buescher flipping 4 ½ times. He landed upside down and remained strapped in for several minutes until the safety crew could tip the car back onto its wheels.
Buescher tested positive for COVID-19 a few days later. His replacement at World Wide Technology Raceway was truck series title contender Zane Smith, who finished 17th. A week later, Buescher returned by finishing second on the Sonoma road course.
More recently, Buescher's car caught fire at Indianapolis Motor Speedway. Coming onto pit road late in the opening stage, Buescher saw white smoke from the right side. The cause was traced back to a hit to the door area that bent the exhaust pipes. The white smoke quickly turned into black smoke and big flames as foam burned.
His pit crew and firefighters extinguished the flames while Buescher gutted it out inside the car; getting out would have meant a mandatory trip to the infield care facility and ended his day. Hanging in allowed Buescher to finish 10th.
RFK Racing has been making some progress
Roush Fenway Keselowski teammates Chris Buescher and Brad Keselowski started strong by sweeping the duels during Daytona Speed Weeks but quickly slipped down the power rankings among two-car teams in the NASCAR Cup Series. Neither driver has won a points race, and Buescher has their only two finishes in the top five.
Keselowski has finished in the top 15 in four of the last five races to match his best stretch of the season. Buescher has been stuck between 18th and 24th in points all season, but he won his first career pole position at Dover and is on pace for the most top-10 finishes in his career.
"It's not really fair to just look at results because at the beginning of the year we didn't fire off as good as we thought," Buescher told NBC Sports after Sunday's race. "We didn't have the improvement. It took us a few months, but we've had three or maybe four months now of really solid runs, really good speed, ever since Dover really, that we've been really close. We've had some bad luck, had some mistakes that I've got to clean up."
All stats courtesy of Racing Reference.
Like Sportscasting on Facebook. Follow us on Twitter @sportscasting19 and subscribe to our YouTube channel.
Got a question or observation about racing? Sportscasting's John Moriello does a mailbag column each Friday. Write to him at [email protected].
RELATED: Chris Buescher Faces a Pivotal NASCAR Season With New Boss Brad Keselowski Looking Over His Shoulder and Pulling Up Beside Him